Italy-based design oriented company A.U.ESSE renowned for making road bins for urban furnishings, has created a minimally designed wooden bench that comes with a back for comfortable sitting. Dubbed as TITTA Frame bench, the wooden bench is part of the street furniture collection created by the team of A.U.ESSE.
The company who believes in development of urban environment and aims for an eco-sustainable future wants to give residents chance to enjoy outdoors. The wooden bench supporting an innovative shape is a minimally designed bench, which is provided with harmonic geometric lines that can beautifully encompass in any urban space and settings.
Incorporating both steel and wood frames, the rectangular outer frame is made from 2mm thick tubular steel, whereas the seat is made from Iroko wood. Coated with 100 percent polyester powder with polymerization, the TITTA Frame bench measuring 1700 x 520 x 500 mm is an ideal and spacious bench for outdoor use.
Incorporating modern technologies with traditional materials, the TITTA frame bench created by A.U.ESSE showcases the historic evolution of architectural shapes.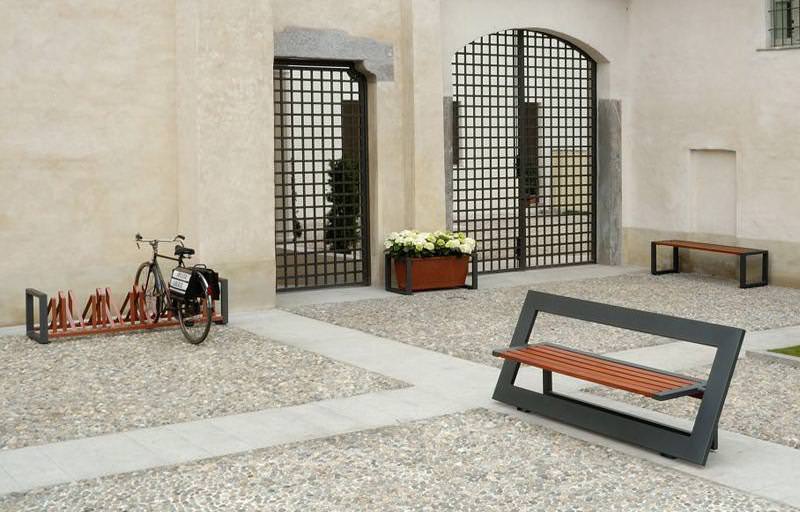 Via: Archiproducts