Located on Tobin's Island in Muskoka Lakes, Ontario, this two-story boathouse was designed by California-based Akb Architects in 2017. Dubbed Tobin Island Boathouse, the 2,300-square-foot, waterfront building is constructed by Toronto-based Mazenga Building Group as a guest suite next to a cottage. There are two bedrooms, a shared bathroom, and a lounge with kitchenette on the upper floor, while the lower level has three boat slips, storage space, and an expansive dock around the house.
Inspired by wood docks found along the edges of Muskoka lakes, this houseboat comprises a series of planar elements that replicate the movement of lake water. Each planar element is differentiated with a sequence of horizontal and vertical boards. The cedar facade charred using Japanese wood-preserving technique Shou Sugi Ban provides a low maintenance exterior finish. On the other hand, Baltic birch and Douglas fir plywood is used for interior walls and ceiling.
Also Read: Houseboats in Britain Made from Old Buses, Speedboats and Planes
Concrete floor on the upper level defines the main living space, while an expansive cedar wood dock surrounding the boathouse presents a cozy spot to enjoy the outdoors. Just like a houseboat, the Tobin Island Boathouse is also designed with the idea to maximize views of the surrounding lakeside area.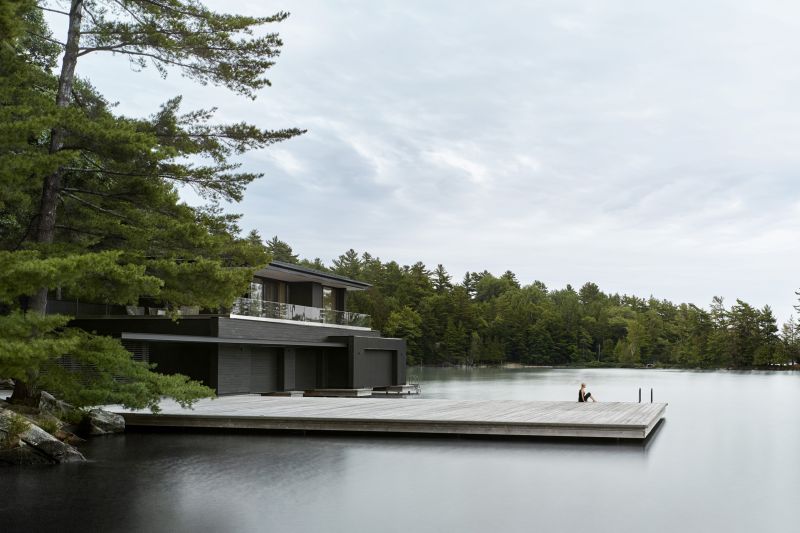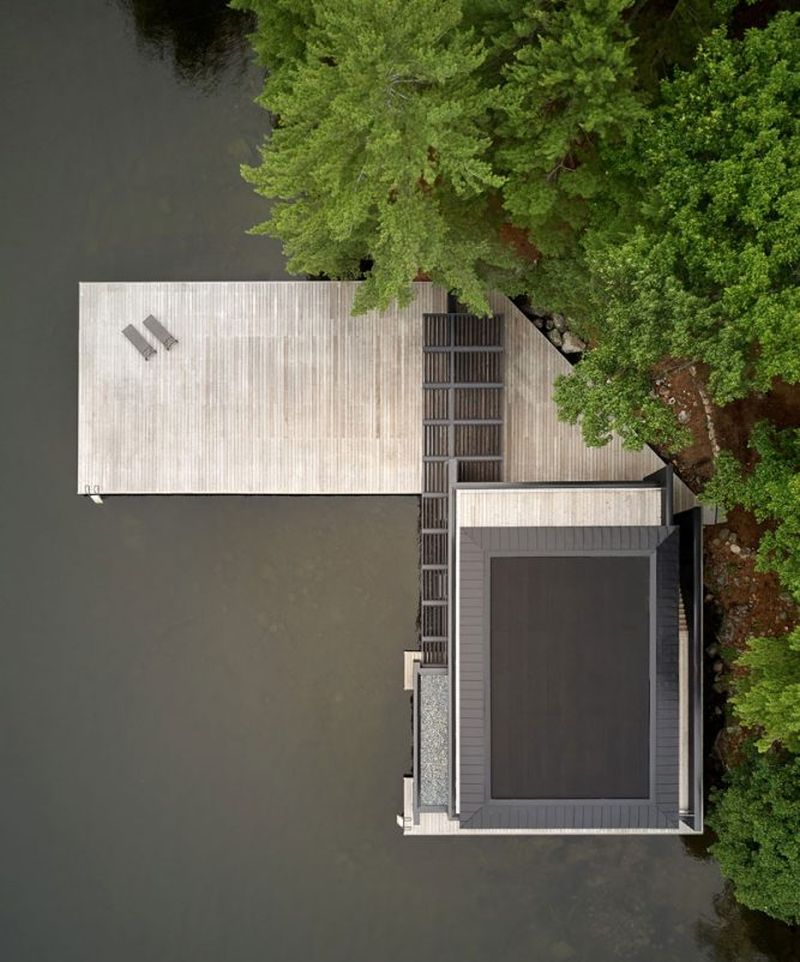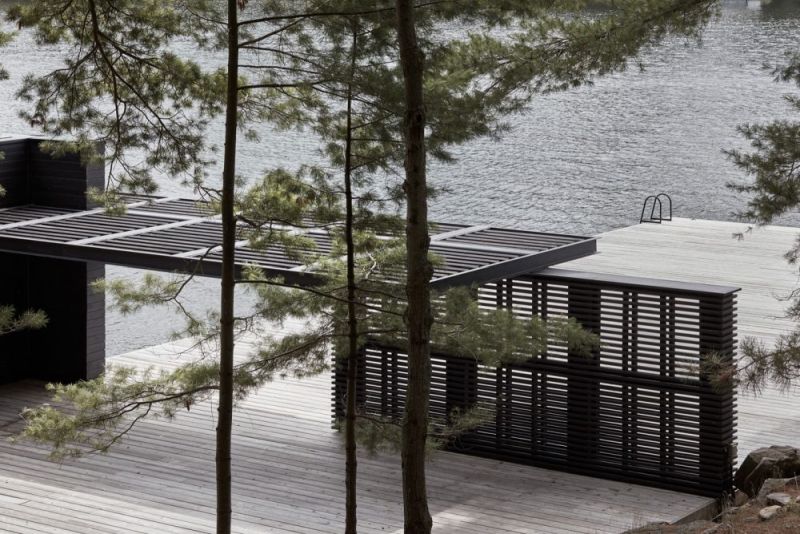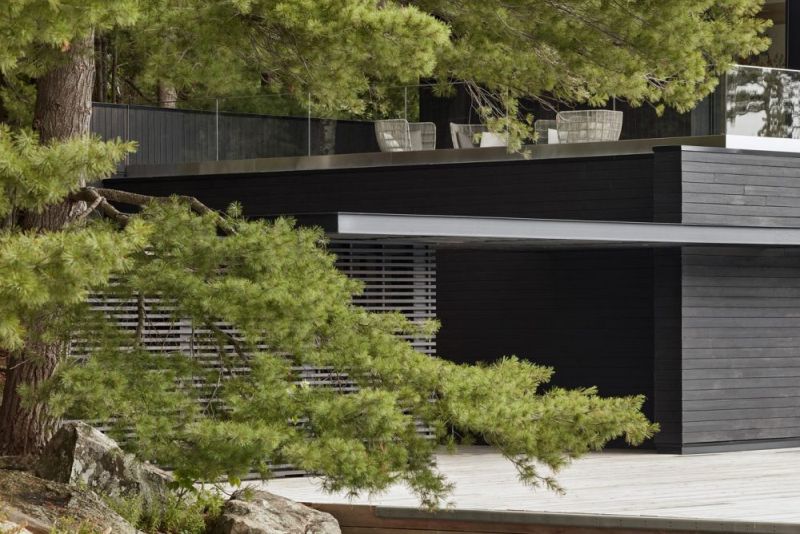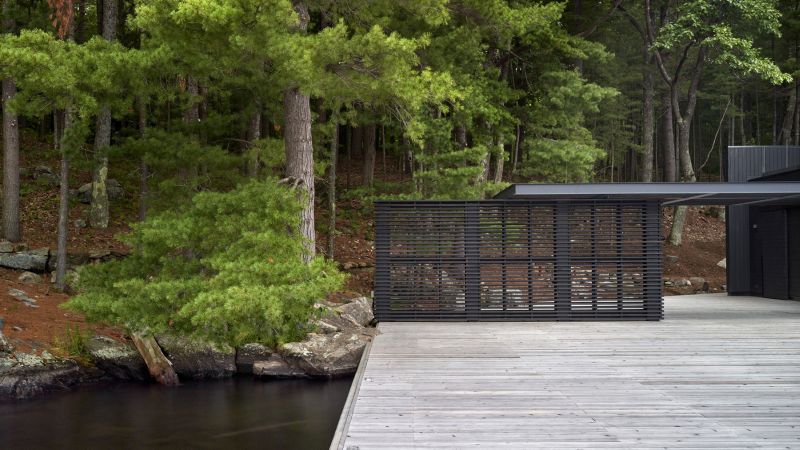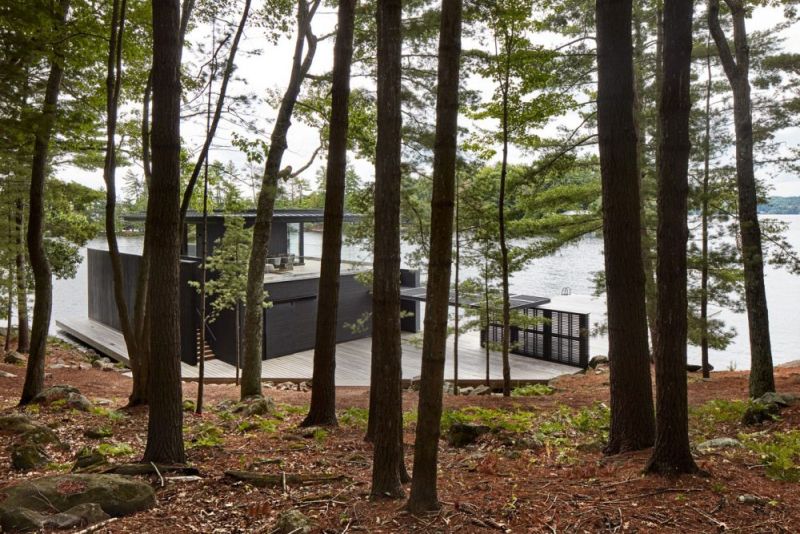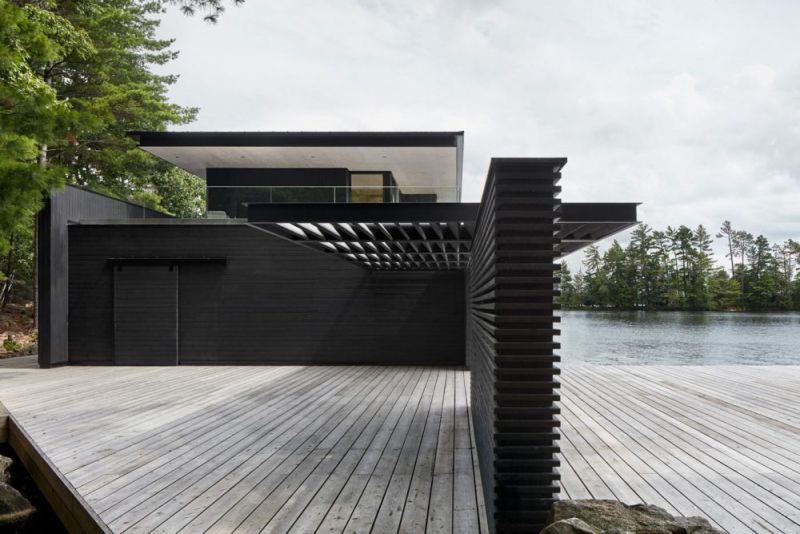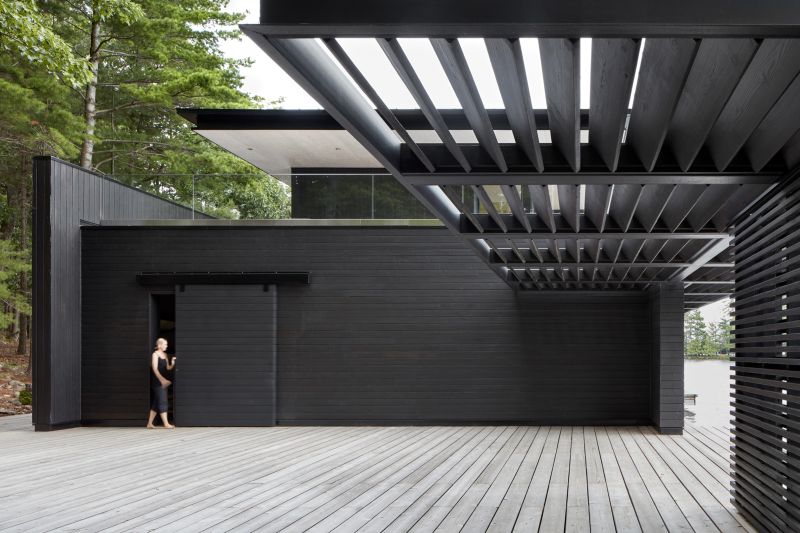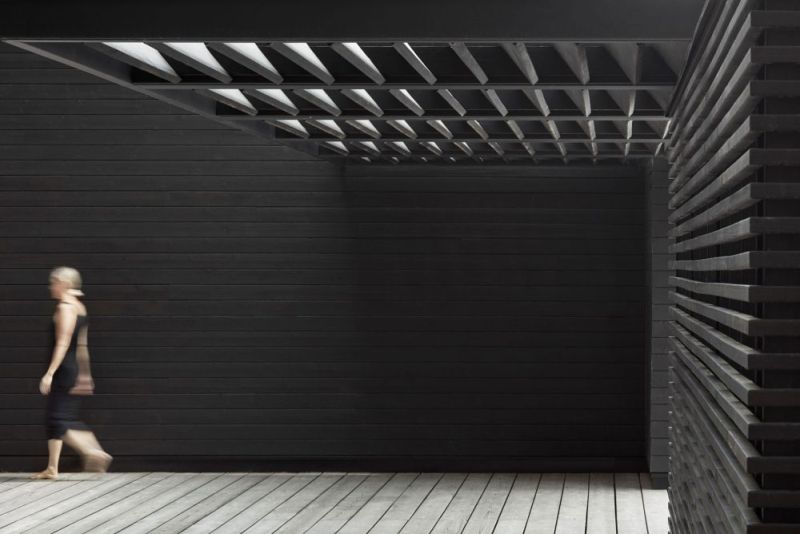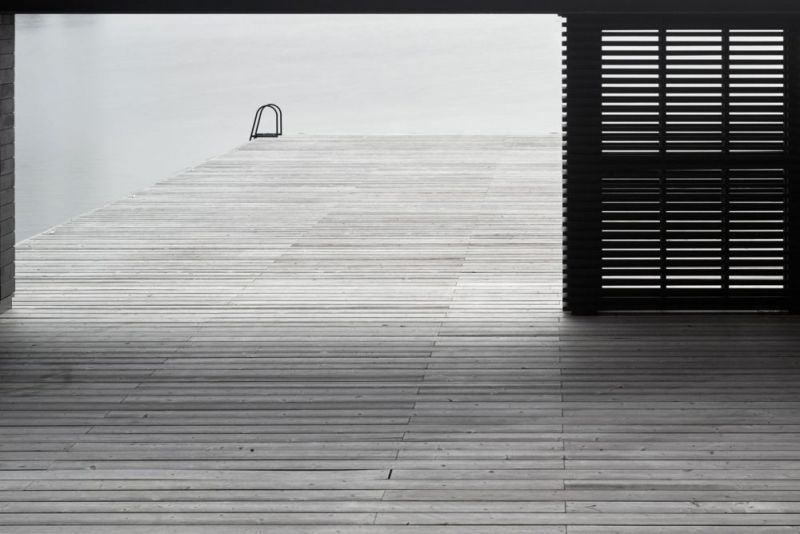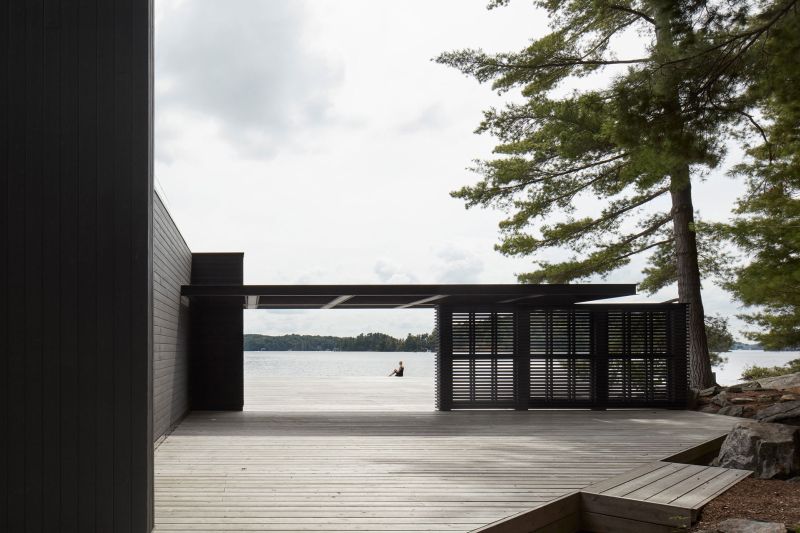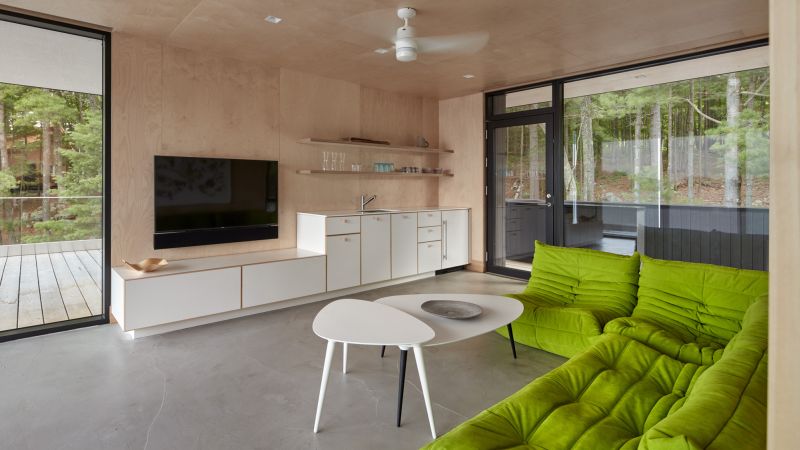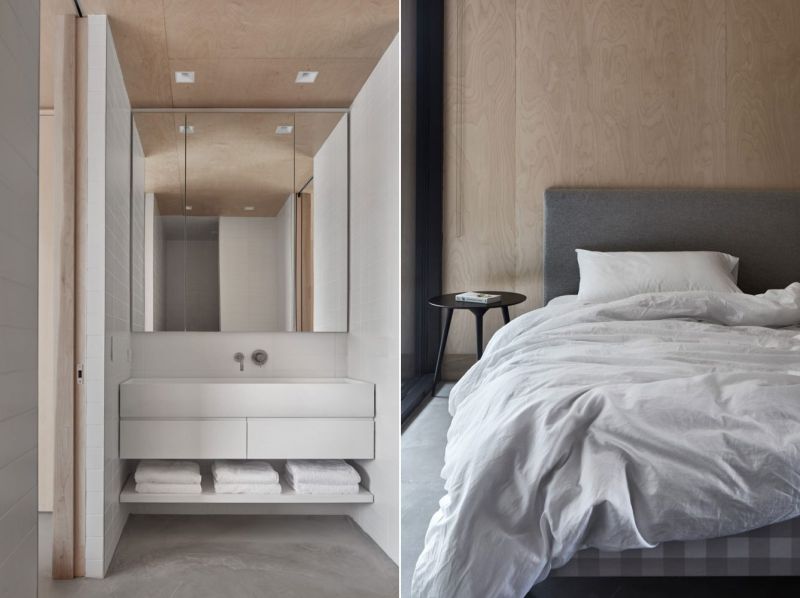 Via: HomeAdore