If you're a fan of vintage Airstream travel trailers, then there is good news for you. A 1992 Airstream Model 34 Limited classic trailer is currently being auctioned so don't miss the chance. You will like to know that veteran American actor Tom Hanks has spent some time of his life in this Airstream trailer.
Tom had purchased and customized it according to personal needs in 1993. It served as his home away from home during movie productions across America and also a communal space to spend time with his friends, colleagues and cast members.
This Airstream trailer has traveled from Seattle for "Sleepless in Seattle", to Beaufort, South Carolina for "Forrest Gump "with stops in Philadelphia (Philadelphia), New York City (Sully) and many times in the Los Angeles area.
Tom wanted a minimalist trailer so there is only a built-in kitchen and bathroom inside. The 35.1ft travel trailer has a desk and cupboard in the back, a futon platform on the floor, and also has space for a small table and chairs. It also includes accessories and furniture including dishes, glasses, and several espresso makers.
Also Read: Airstream Interstate 24X Adventure Van is its Most Rugged Touring Coaches Ever
The dry weight listed by Airstream's specifications is 7,300 pounds with 1,600 pounds additional capacity, a total of 8,900 pounds (4,000kg). This shiny aluminum trailer is witness to the 30-years of Hank's movie history.
If you are liking it in some corner of your heart, it can be yours. You will need to make a bid at the Bonhams' listing. The list price ranges from $150,000 to $250,000.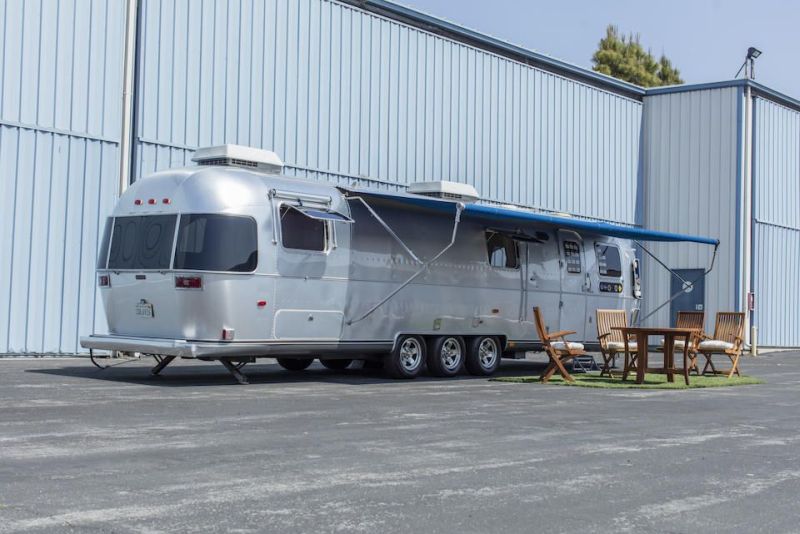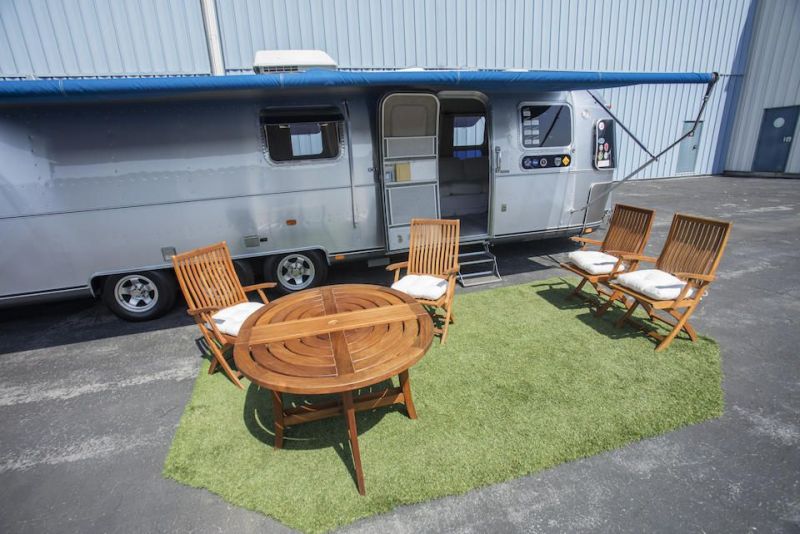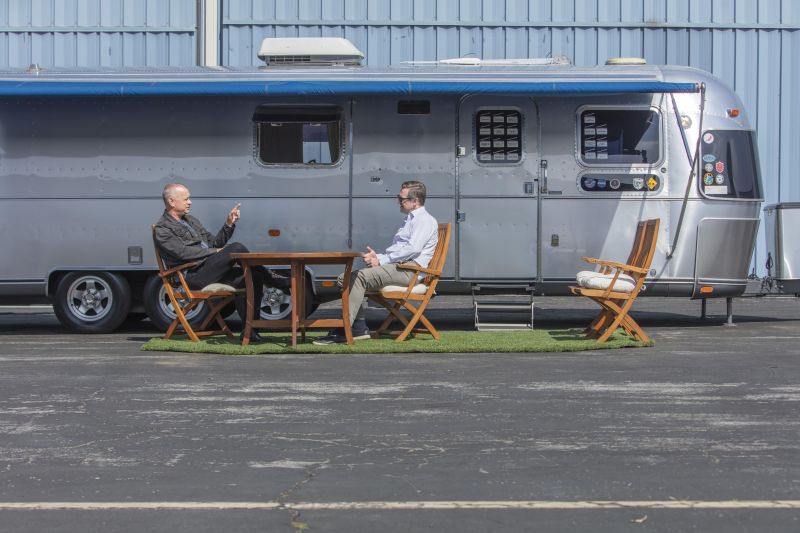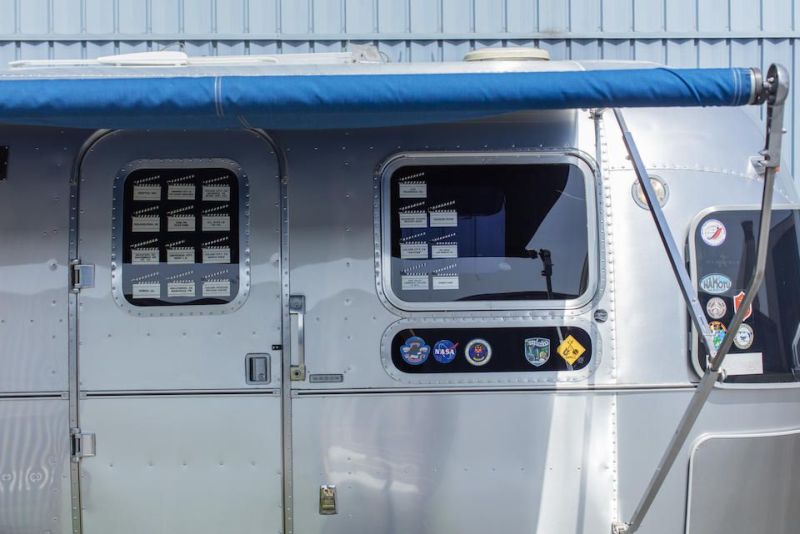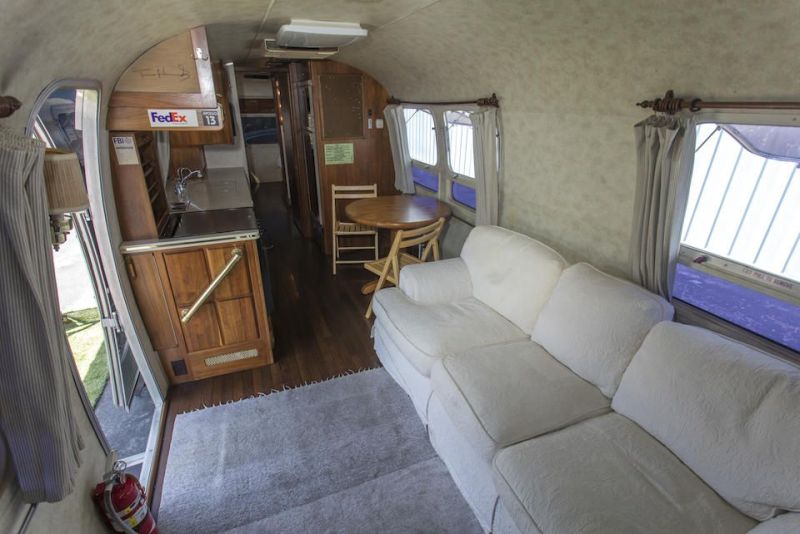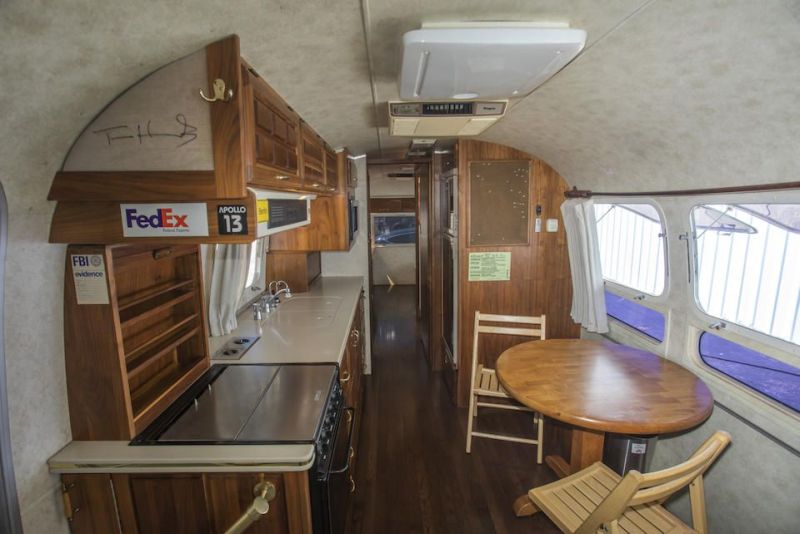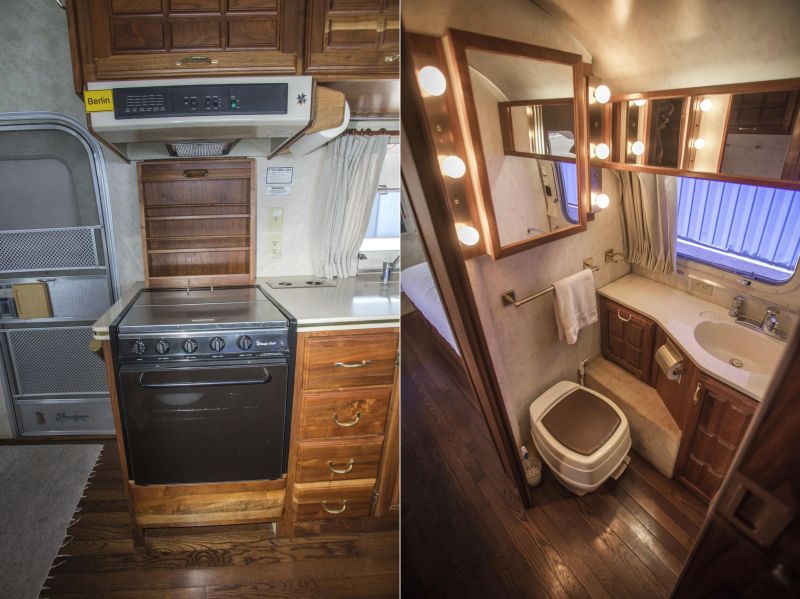 Via: Uncrate