Concrete is all around us, as it is one of the most common and durable construction material used throughout the world, but the irony lies in the reality that it isn't preferred much in residential interior design. With some latest innovations in concrete design nowadays, designers are coming up with a variety of chic concrete work that can surely bring some authentic industrial look to your home. Take the example of Prague-based designer Tomáš Vacek who has designed the Map, a unique wall-mounted concrete washbasin for Gravelli. It's a handmade, rectangular washbasin with a showy bowl.
The concrete washbasin features a topographically-inspired design that quite interestingly displays the natural flow of water and makes it capable to bring some pure character to a bathroom. Its clever design allows the wastewater to slowly flow into the drain, emphasizing the whole process in a dynamic and elegant way.
Also Read: Show your style with these beautiful washbasins
Concrete washbasins are getting popular not only for looks but also for durability, low maintenance and ease of cleanup. If you are looking for a unique, badass concrete washbasin for your modern bathroom, Map can be a great choice. It is available in three different color variants – each costing about 51,900Kč (US$2,409) at Gravelli.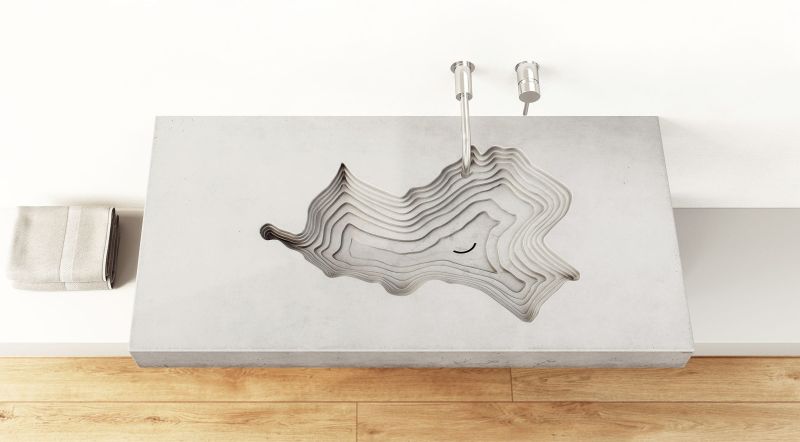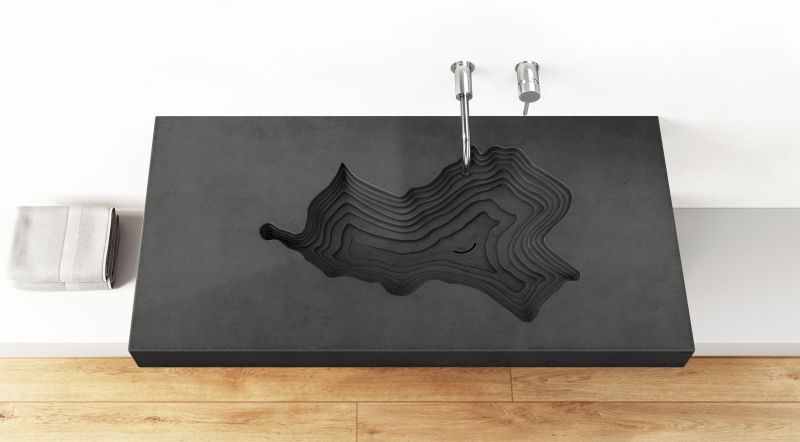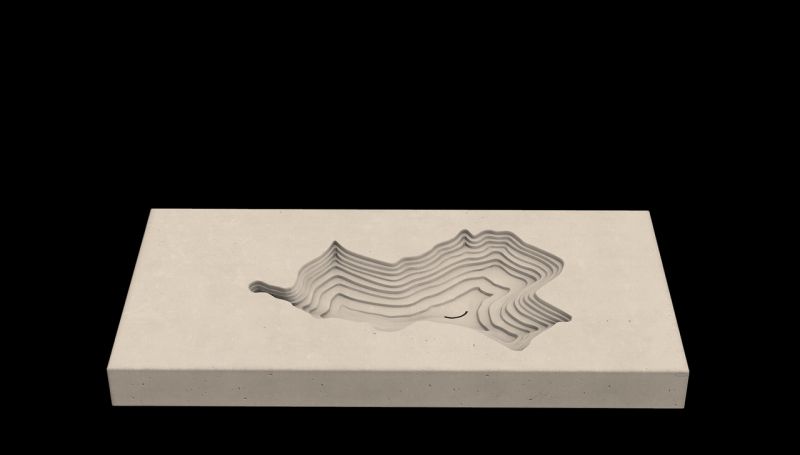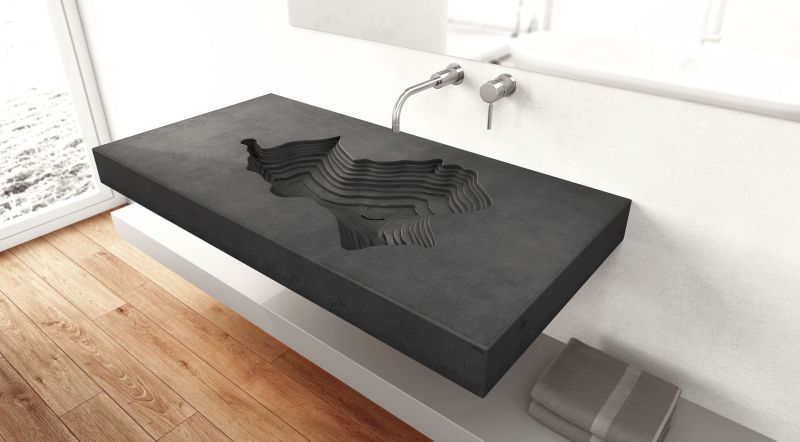 Via: Archiexpo