Trevor Odden, part-owner at Fargo-based Stone Ridge Builder, has got the most unique and exceptional client request from his young daughters to build them a personal treehouse. The two young-spirited girls Lin and Harper Odden, aged eight and four respectively, have made the request of having their personal tree-cum-playhouse, which is well equipped with sandbox and monkey bars.
Being new to the treehouse building, the father daughter's trio got the inspiration of building their own playhouse from the Animal Planet series "Treehouse Master," said Odden's wife Mackenzie. The two-story kids playhouse comes with loft, playground extension for swings, monkey bars and trampoline deck.
According to Odden, the biggest hurdle while creating the treehouse was that they did not have a strong tree in garden to support weight of entire treehouse. So he tricked the basic concept and built kids playhouse around the tree. The tree does not support any part of the treehouse; it is only designed to fancy up its interior and exterior, creating a camouflage effect.
The treehouse is built with proper guidance and help from Trevor's father Tom and brother Josh. Odden still wants to add climbing rope to the treehouse, so when the girls are old enough they can use rope for climbing. On the other hand, mum Mackenzie wants to add fold-down craft table and tire seat that she saw on Pinterest. Currently, Mackenzie is working on interior design of the kid playhouse.
The hoodwinked house is designed smartly to add aesthetics and provide proper shelter to protect kids from different weather conditions. Odden family really worked out well to bring something that can be utilized even when the girls grow up.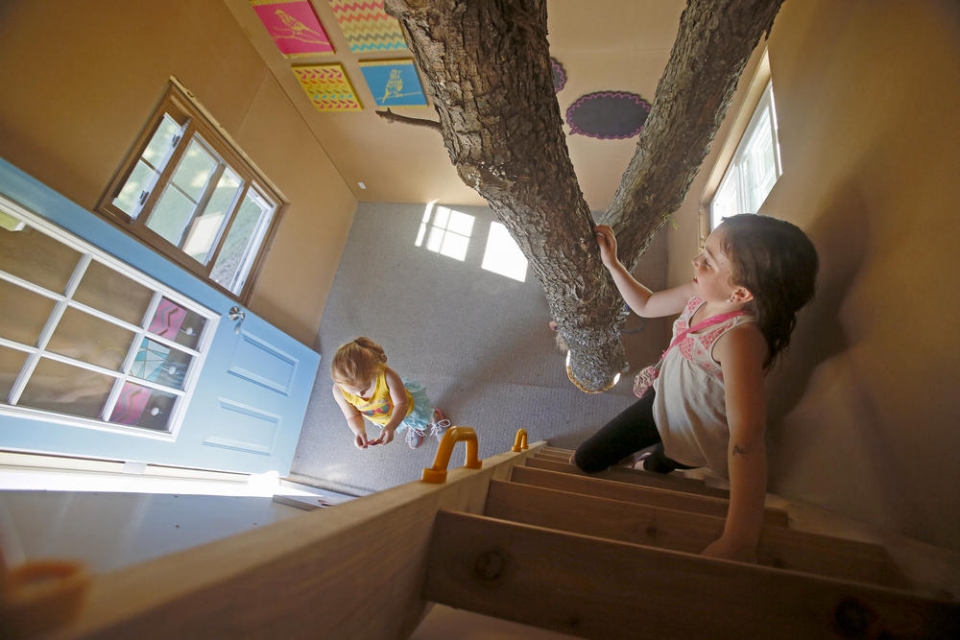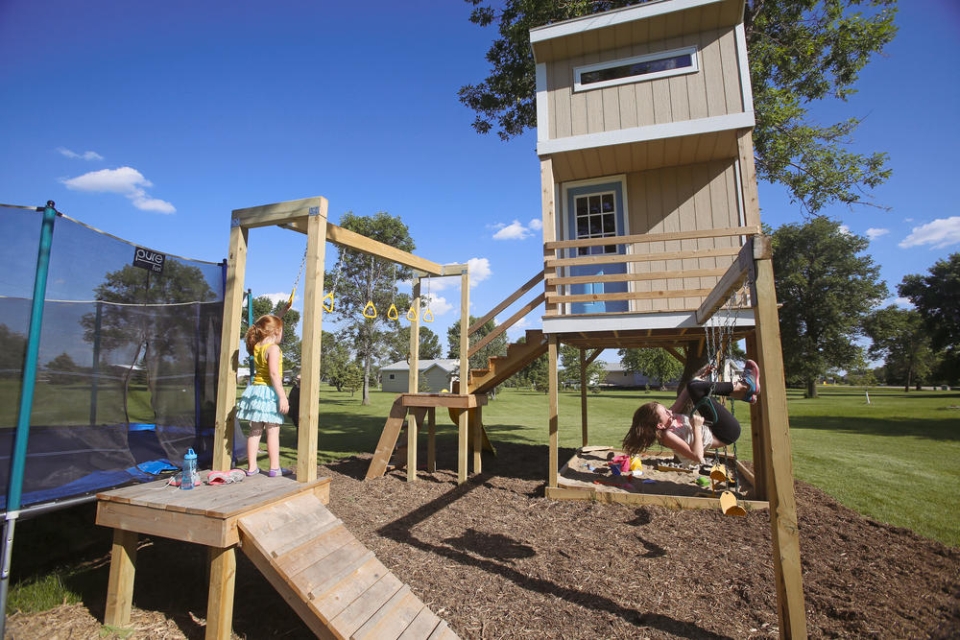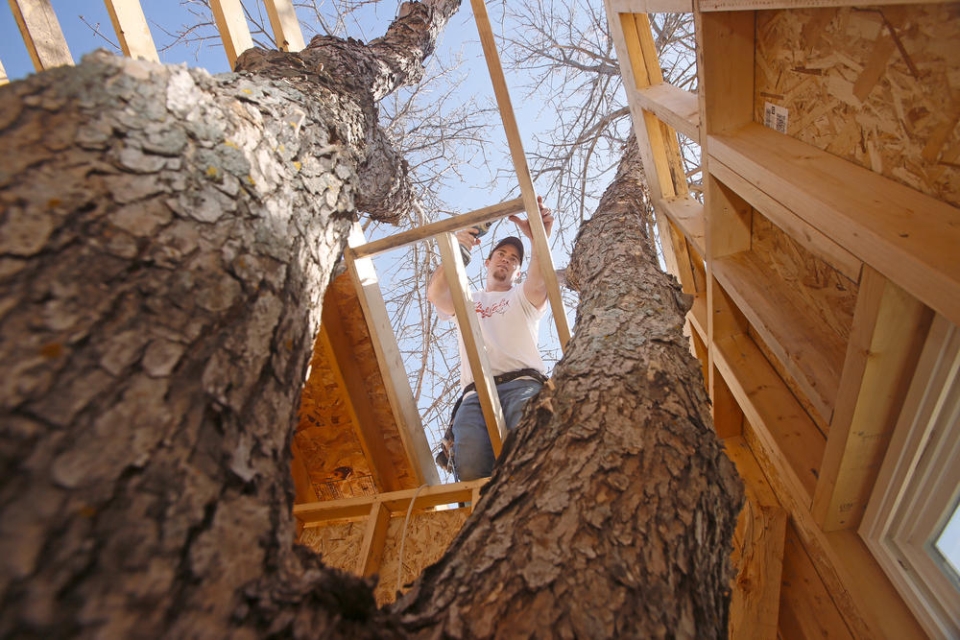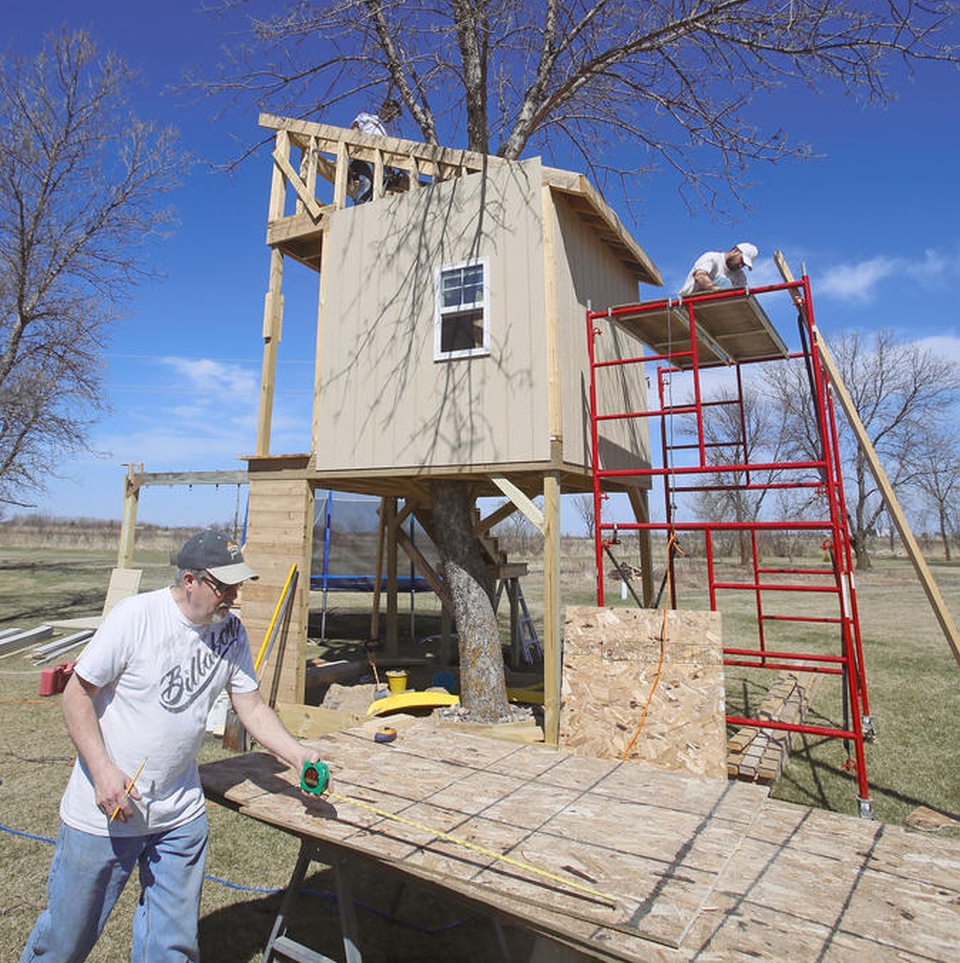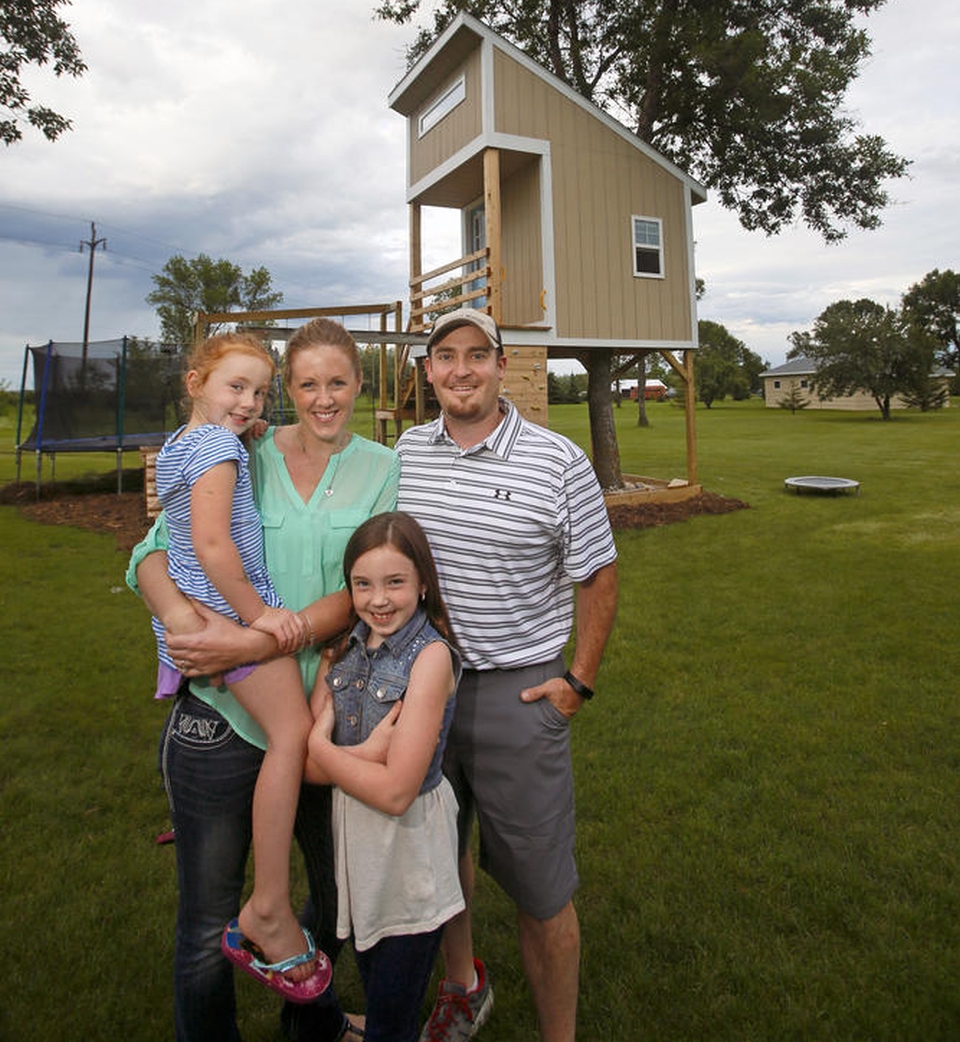 Via: Inforum