Oakland-based O2 Treehouse has constructed a variety of treetop structures all around the world, the Pinecone geodesic treehouse is one of its most popular creations that can be rented through Airbnb. Recently, the company took wraps off its new franchise-based treehouse hospitality brand Treewalkers. The brand aims to provide homeowners with a way to sneak into vacation rental business and provide travelers a wide network of eco experiences.
Treewalker is a modular glamping tree tent that will be placed at different locations and offered to those interested in setting up their own camping destinations. Each tree tent stands on tetra-truss floor and can be accessed through a tetra-truss staircase.
As seen in renderings, the tree tent can either be supported on trees or simply elevated from the ground. These treehouses can be equipped with different interiors and exteriors to match user requirements.
Also Read: 25+ Most Unique Airbnb Vacation Rentals from Around the World
The franchises can grow their glamping accommodations and increase the number of structures to create an entire Treewalkers Village over time. If you are interested in setting up a rental business, this may be a cool option for you. The price ranges between $35,000 to $50,000 for a Treewalker glamping treehouse.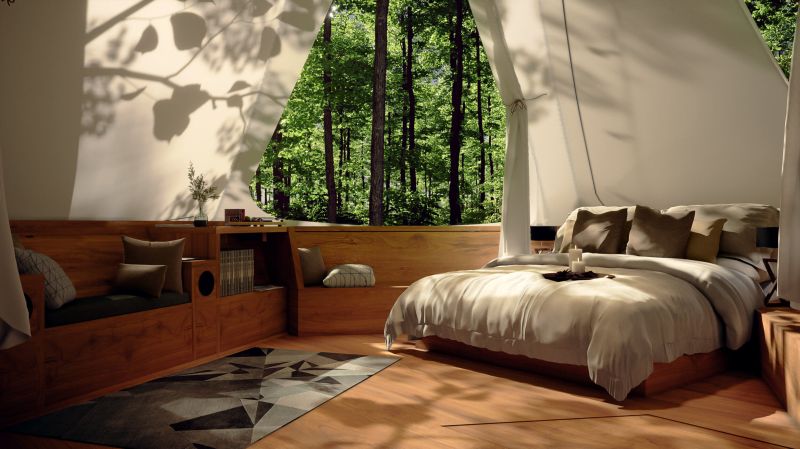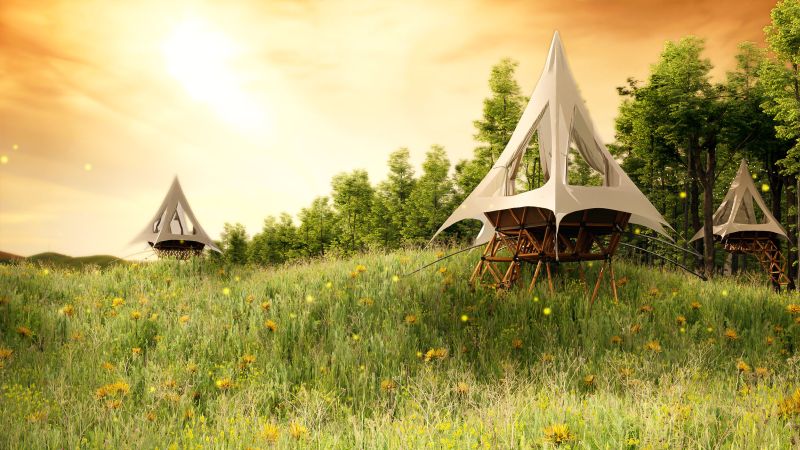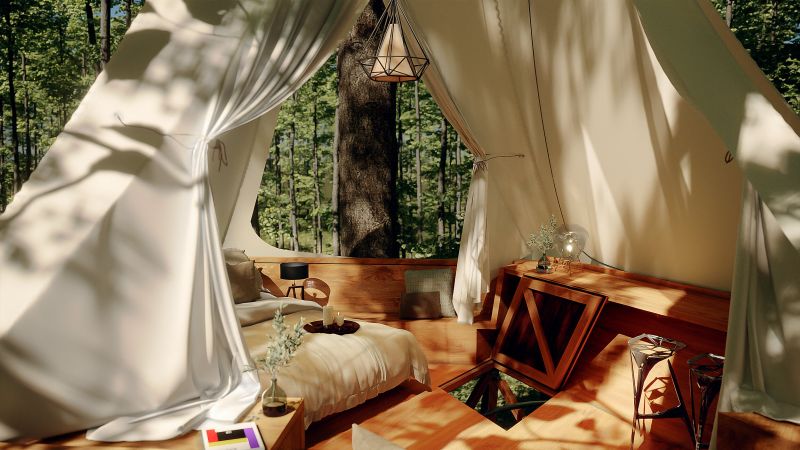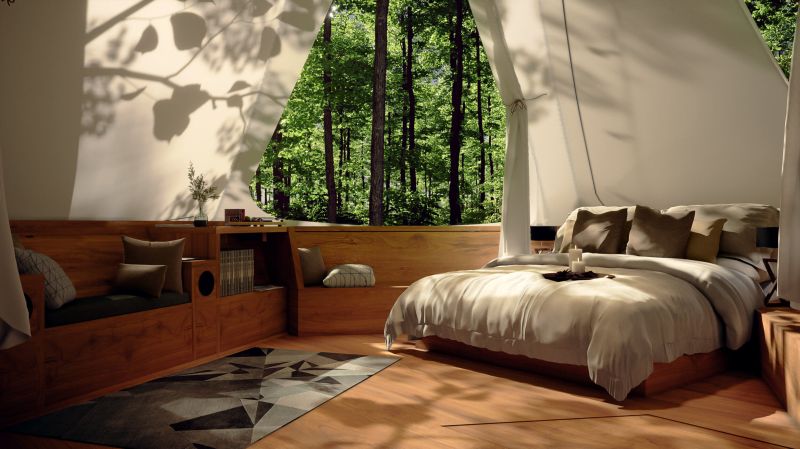 Via: StupidDope