When one thinks of Tucson, the first thing that comes to mind is the aviation industry. Probably that's the reason why creative heads in Tucson are theming their crafts in aviation. Architect and builder Ron Fridlind is one of them, and for remodeling his midtown home, his choice of material is metal. Luckily he got a salvaged GE engine from a Tucson yard for around US$200, and used it to create a stunning ceiling of the shower in his bathroom.
Such a large jet engine component that originally burned jet fuel is obviously heavy and requires sturdy support. That's why Ron had to attach it with special hangers. To make it a fully functional shower, he torched a hole through it and fed plumbing line through it. To add zing to the look, Ron further added jet engine cowling as the outer section of the showerhead. He also used saguaro ribs as the handle of the bathroom door and airplane steps adjacent to the Japanese soaking tub a.k.a ofuro in Japan.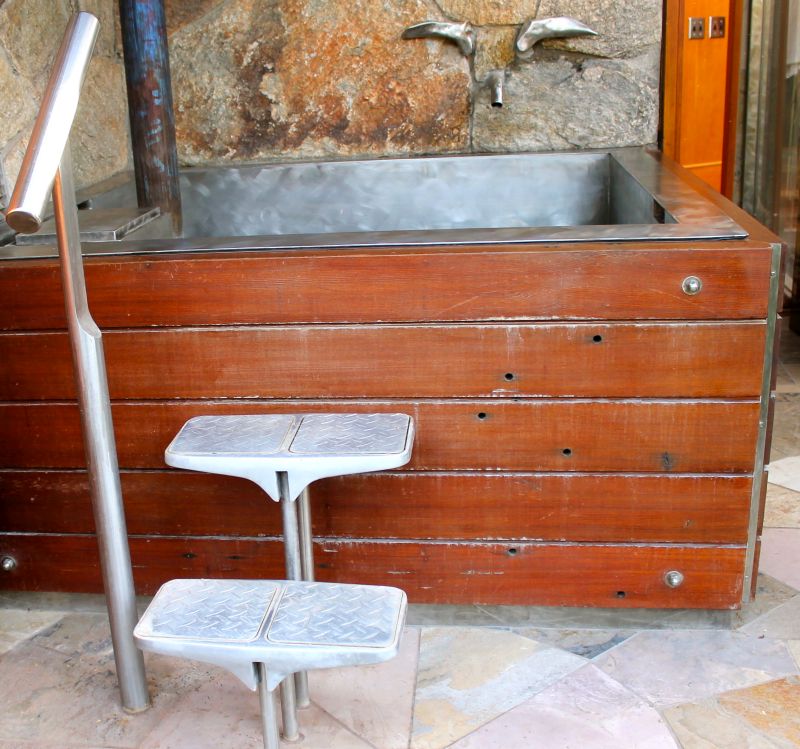 The metal sheets are twisted to form the shape of a kimono which acts as the backdrop of shower. Extending the theme beyond the bathroom area, Roy has used scrap metal from the airplane as sconces and cabinet handles. While the 10 rusted steel fish made from base of cocktail table stands on rods in Japanese style garden. Similarly, he used aluminum aircraft parts for the wall shelf too.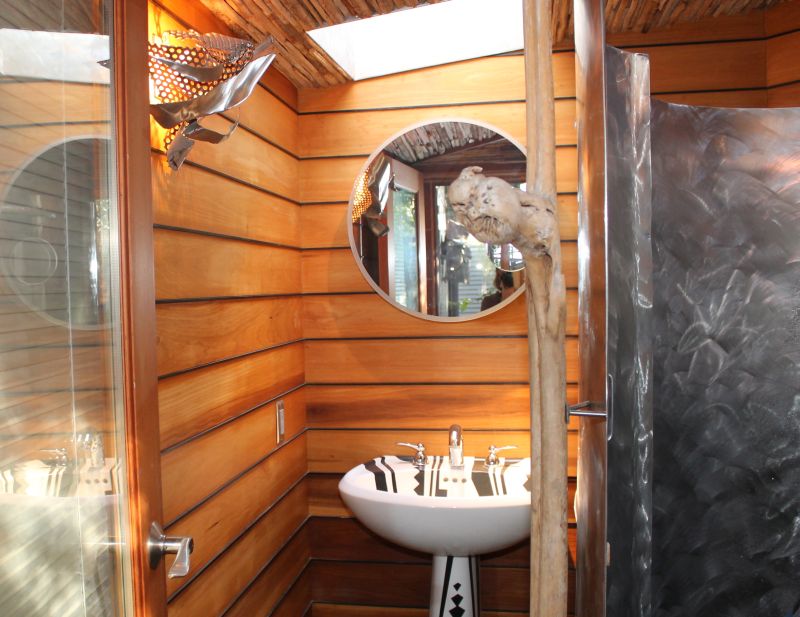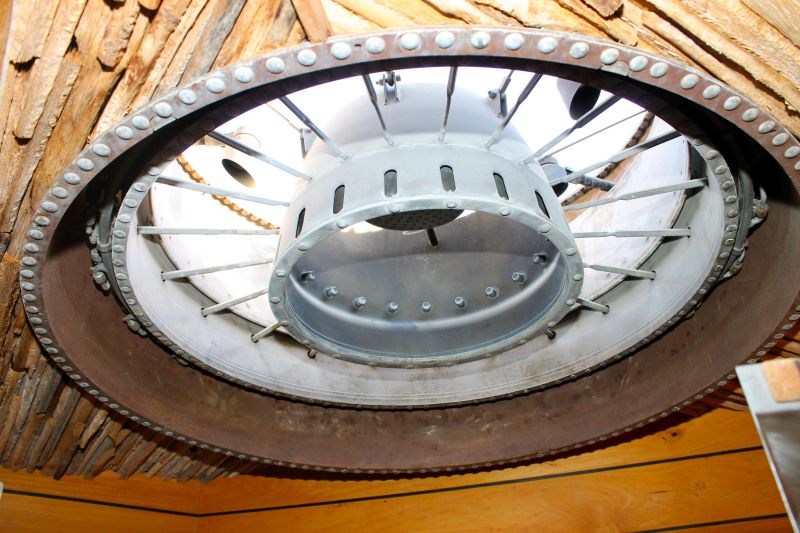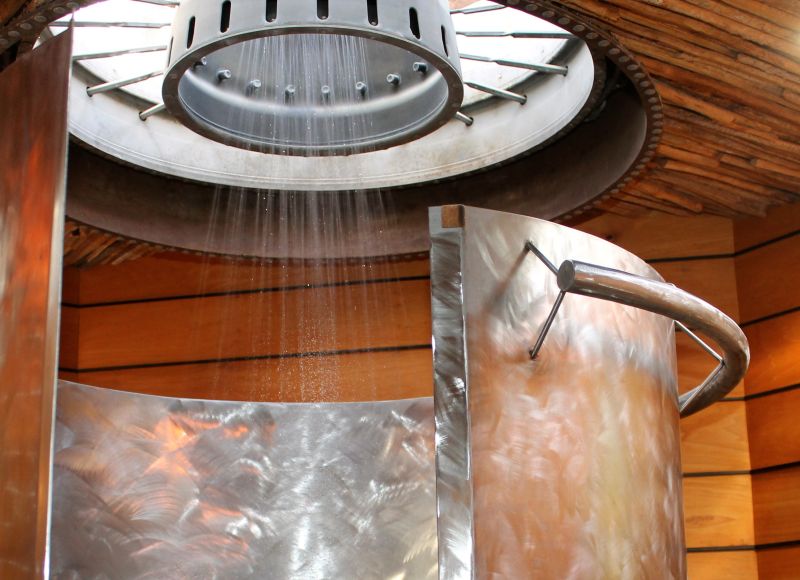 Source: MyDigitalPublication