A 25-acre rural site left dilapidated for years has finally received a makeover. Architecture studio TYPE has converted the Redhill Barn in Devon, England, into a contemporary family house. Being in a state of despair for about 200 years, the barn has now been converted into a livable space.
The history of the 199-square meter home dates back to the early 18th century when the stone house was used as a threshing barn and a cattle shed. It was a large farming estate but with the perils of time, the structure was decreased to a dilapidated structure. The barn had its roof missing while the stone walls were overgrown with weeds.
The team of architects at TYPE focused on creating a livable space within the barn rather than converting the entire house. The team of architects did not want to alter the space but keep it original. The house is being developed by the clients with an approach to turn an agricultural relic into the hub of a new ecological smallholding.
There was no harm done to the stone walls of the barn house. "We wanted to restore the building's character in an original way and to be very clear about what was old and new, retaining the weathered beauty of the monumental stone shell and wild agricultural setting," TYPE informed.
Also Read: The Ancient Party Barn Features Mechanically Operated Openings
TYPE focused on reinstating the hipped roof and added a reflective touch to the roof with milled aluminum sheeting. Windows with simple frames were reinstated in order to allow the maximum amount of light to enter the structure.
The interiors are now all docked with wood paneling. A series of arched doorways paves the way to the two bedrooms, kitchen, and bathroom area based on the ground floor. The floor above is made up of timber roof and forms a cozy living and dining area.
The new scheme however is to turn the vicinity into a new kitchen garden, orchard and an area for corps and shrubs. Earlier being inaccessible, the site can now be reached via access track and comes equipped with an air source heat pump.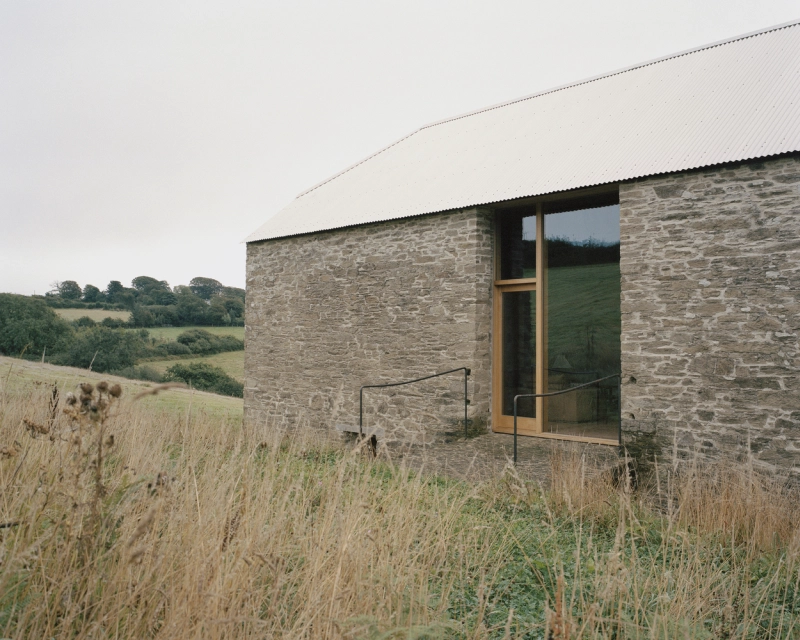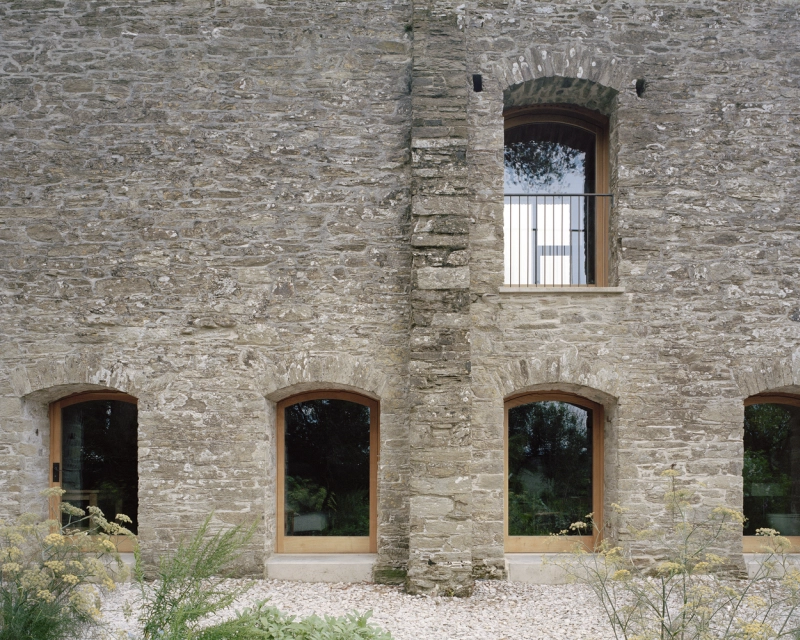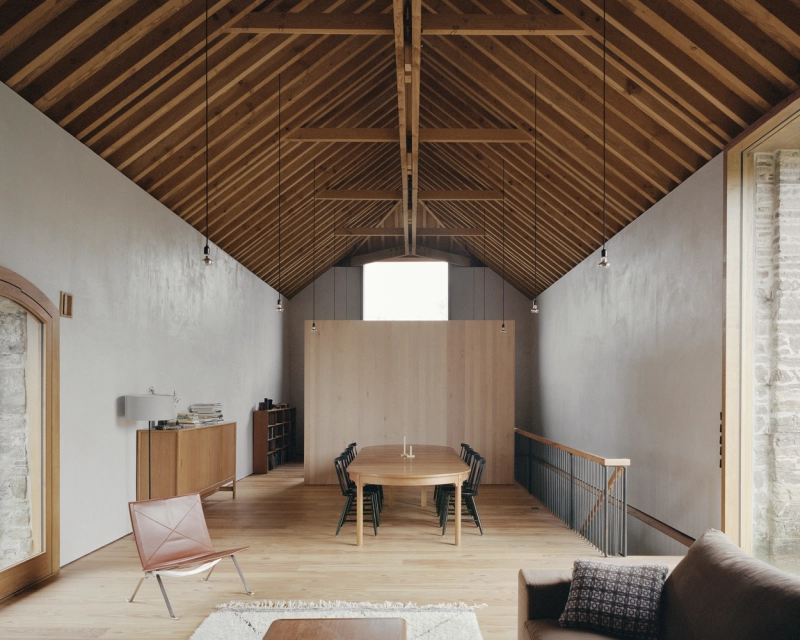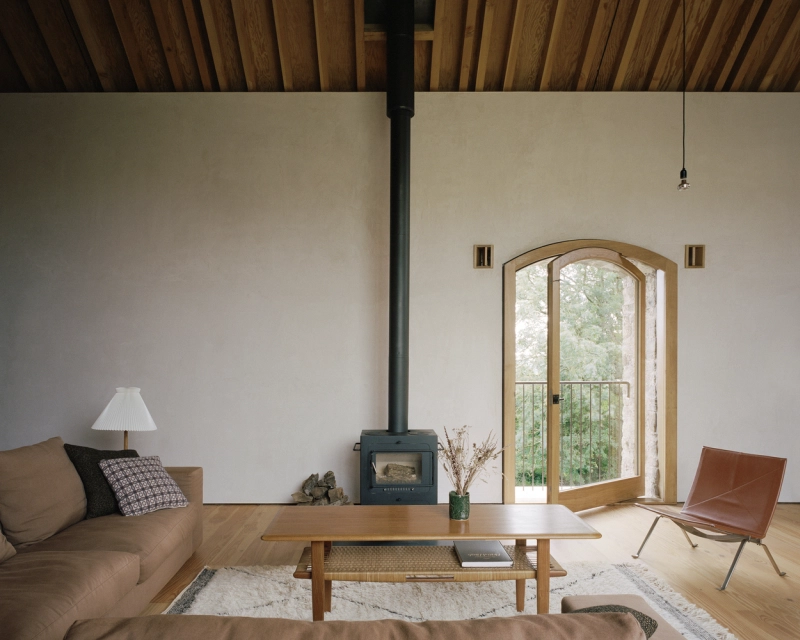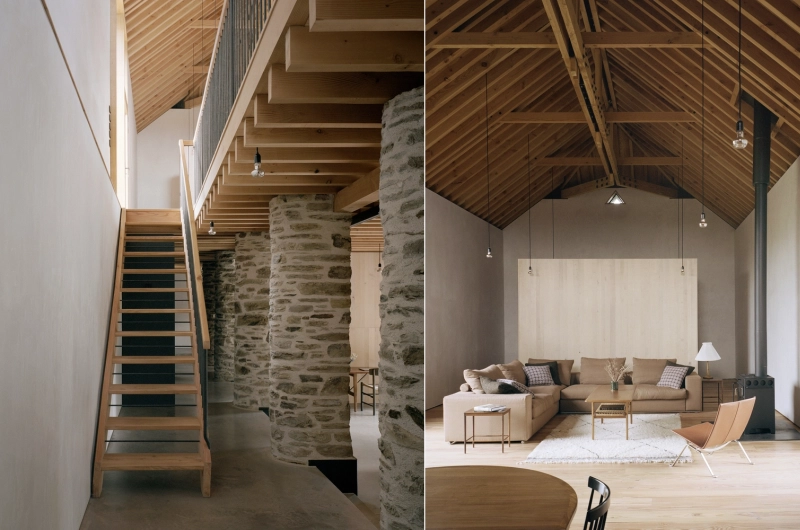 Via: ArchDaily