It's nice to have a camper hitched to your ride but the road fun may soon become burdensome if the choice of a camper is horrendous. I mean, let's be honest here, how many camper trailers do you often come across that offer you a double kitchen, bathroom and a bedroom? I presumed none before Ultimate Toys announced the arrival of their towable camper dubbed 'Ultimate Camper' Teardrop trailer and shut my mouth forever.
The highlight feature of the camper is its two kitchens. The kitchen located inside the camper features two-burner stove, refrigerator, microwave and a steel sink while the outside kitchen at the back end of camper includes a stovetop, storage and an HDTV to keep you entertained. Most camper trailers have an outside kitchen and just in case the weather is not favorable, you might have to cook your steaks while getting drenched. But with Ultimate Camper, the interior kitchen located at the rear will save you from the hassle of moving out in the rain or the dark.
The vintage look of the camper wraps a large dinette inside at the rear that can seat up to five people and sleep two, once converted into a bedroom. Keeping comfort in mind, the trailer also features a bathroom with a shower and cassette toilet. Other features include a Bluetooth media center with inside and outside TVs, AC, multi-speed roof fan and speakers in and outside the cabin.
Also Read: Man Builds Camping Teardrop Trailer Complete with Full-Sized Kitchen and Living
Available in two styles – Woody and Classic, the Ultimate Camper comes equipped with first-class amenities and state-of-the-art electronics. The Classic style features a two-tone exterior, while the Woody style includes wood trim. Measuring at 15 feet and three inches long and weighing below 2500 lbs., the Ultimate Camper can be easily towed by any mid-sized SUV or truck. The company's website doesn't reveal any info about the price yet.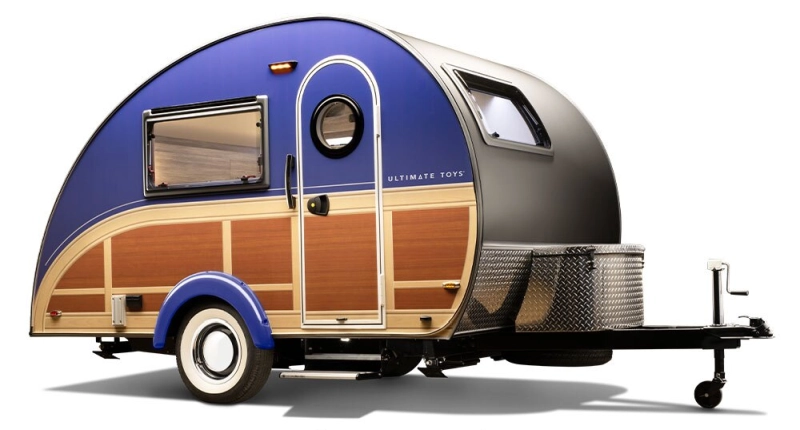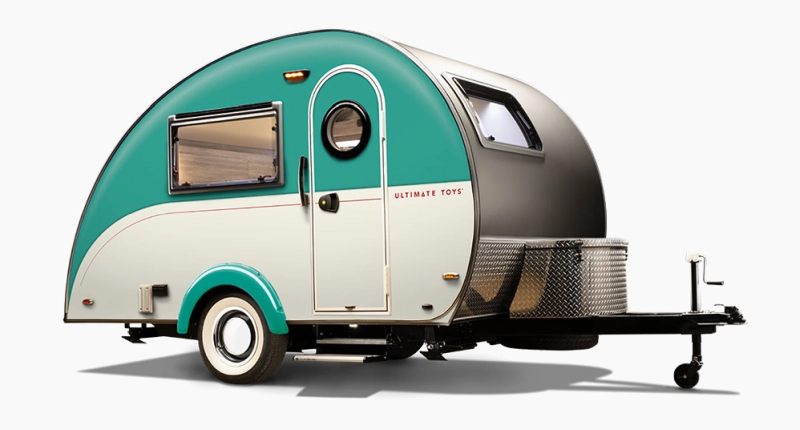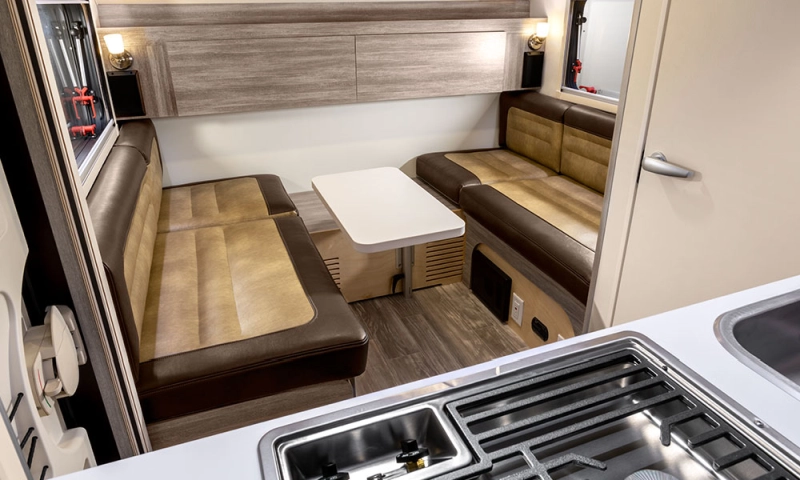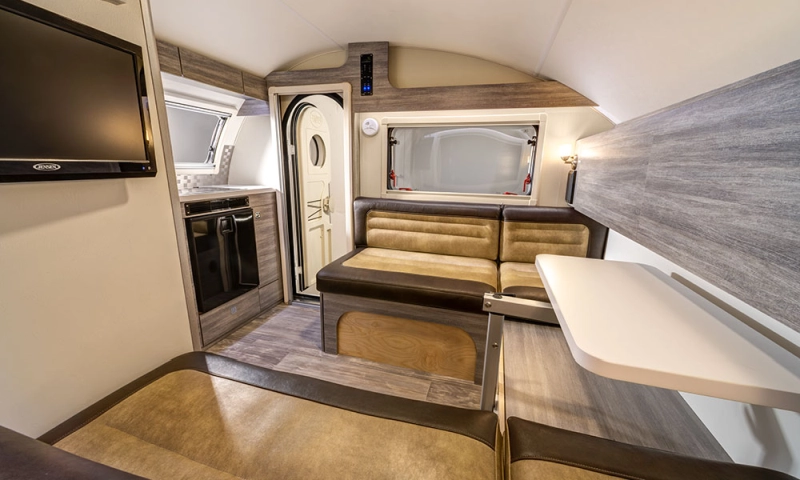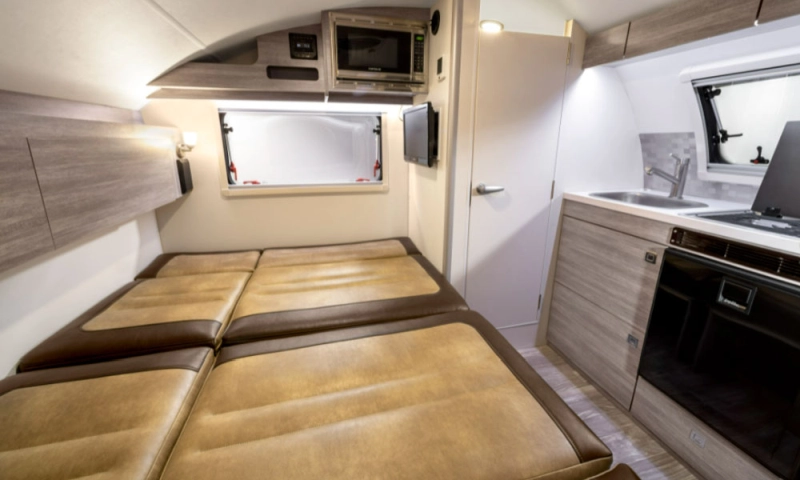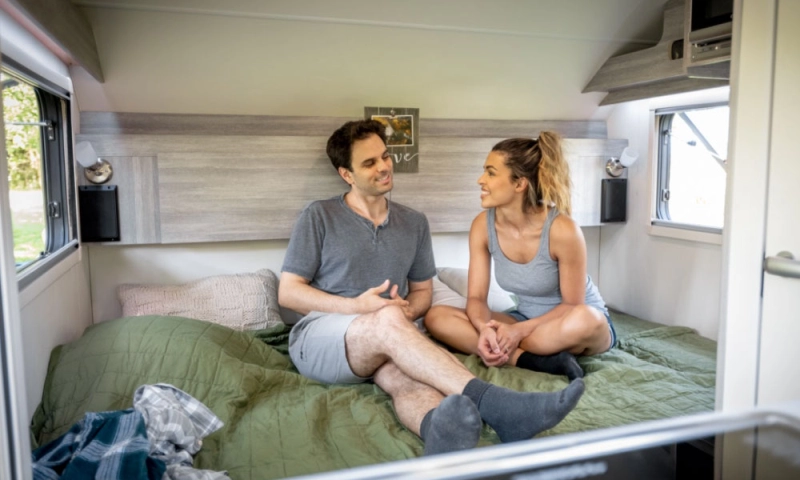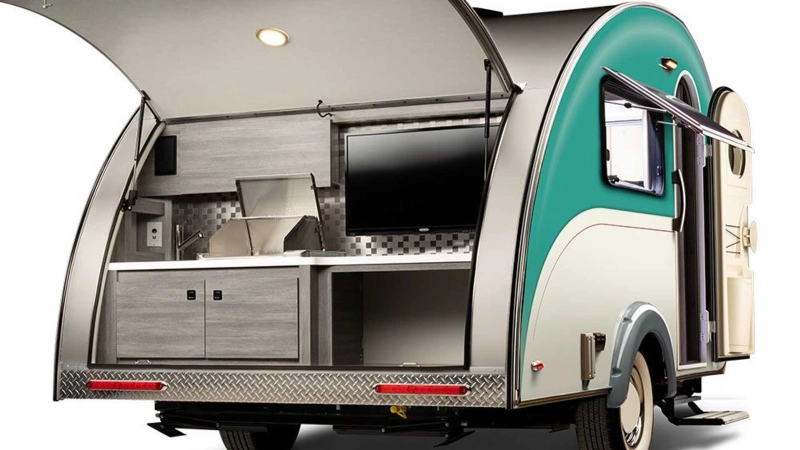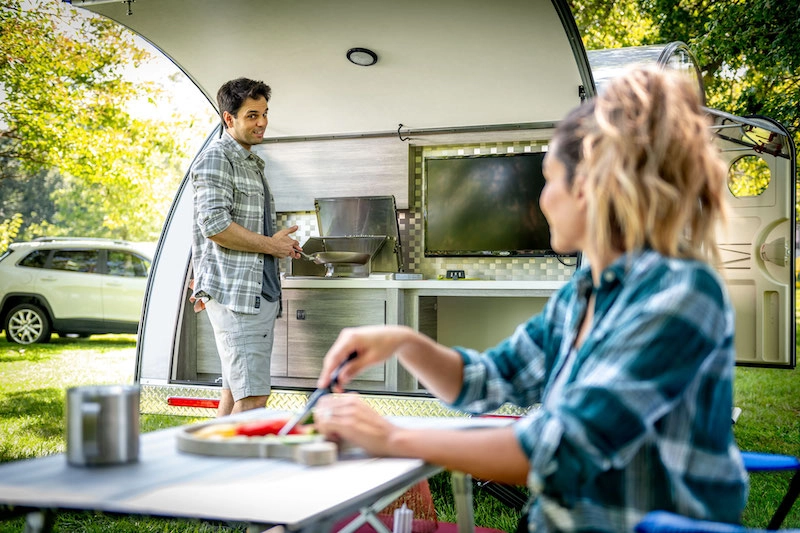 Via: Gear Patrol