Continuing their long-time collaboration, Jun Takahashi of Undercover and Misha Hollenbach & Shauna T of P.A.M. have once again teamed up to create the unique 'Skull & Hand Lamp'. Produced by Medicom Toy, the new skull lamp conveys that the skull is not only associated with death but it also houses the important tool of humankind – the mind!
Standing approximately 16cm tall, the lamp comprises 2 parts: the first is the skull with colored light eyes and dimmer switch, and the second part is a wall-mountable hand that holds the skull. It can be used as a decorative light that exudes a different look and message from different angles.
The Undercover and P.A.M. 'Skull & Hand Lamp' will be released in black and white at official outlets on September 26, with a global release slated for the near future. For now, it is available for purchase online at the official website, Rakuten, and Yahoo japan Store for a price tag of 27,500 yen ($260).
Also Read: 13 Badass Skull Chairs for a Boo-tiful Halloween
This lamp is accompanied by a capsule that includes a collection of hooded sweats and short-sleeved t-shirts with logo and graphic prints, rendered by Jun Takahashi and Misha Hollenbach.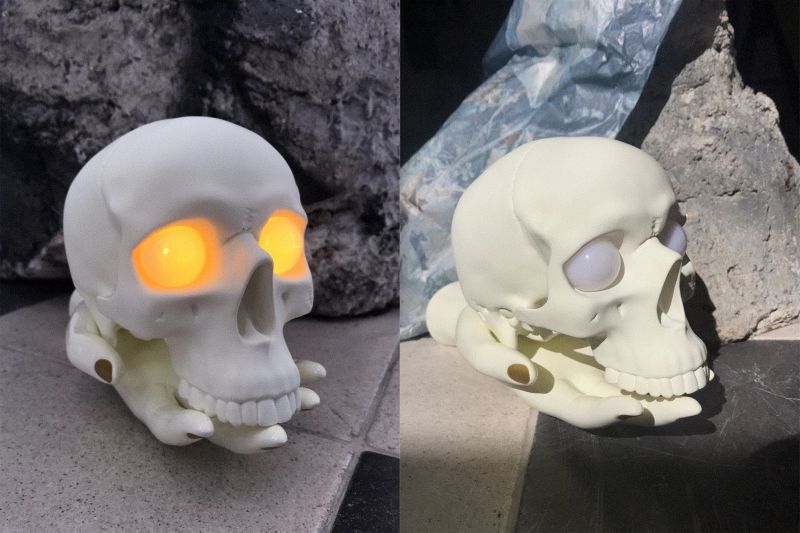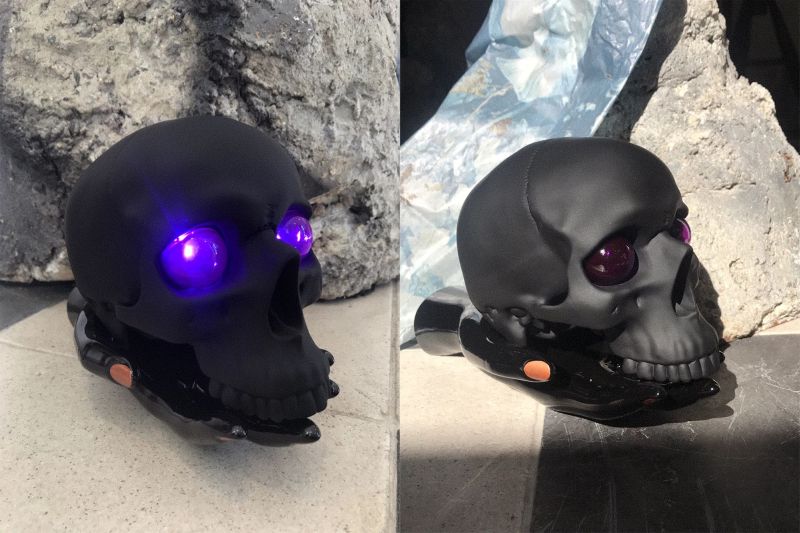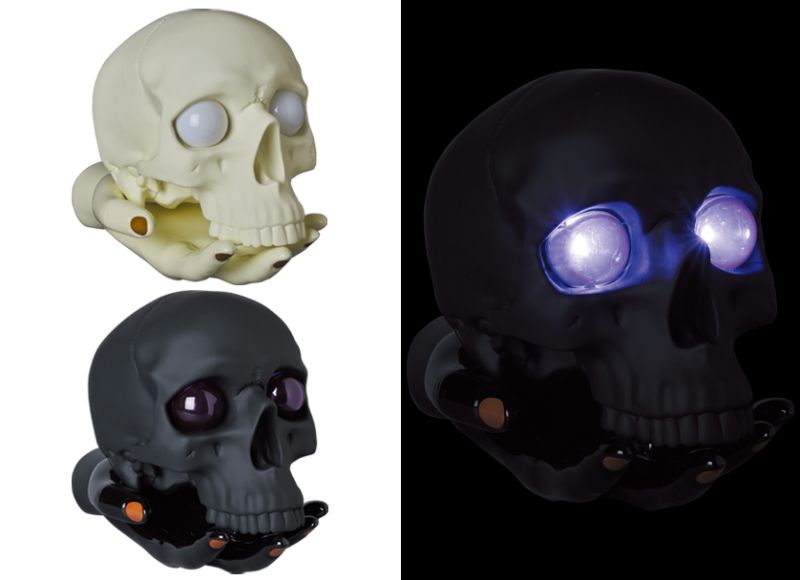 Via: HypeBeast