Hobbit homes are no longer nasty, wet or dirty dwellings; rather, they are the unalloyed delight to live in. This thought proved very appealing when J.R.R Tolkien elucidated that these homes were made for comfort and carried an aura of magnificent beauty. The Underhill hobbit home in Holme Holmfirth, UK is a perfect example of luxury and comfort these earth sheltered homes offer. And, the good news is: you can experience the thrill of living in this luxury home by spending a little over $900,000.
Underhill is a hobbit hole home built by Arthur Quarmby some 40 years back for his family, but now the property is up for sale at Wm Sykes & Son. Spread across an area of 4,000 square feet, the home is roofed with lively green grass. Paved pathway well-accompanied by a lush green lawn ushers you into open hall of the sprawling hobbit hole set beyond the circular sliding door.
A fresh water swimming pool is designed around a central family recreational area with stone arches. The pool receives multiple beams of light from the glassed roof dome above and the big, front sliding windows. There are four bedrooms around the pool for a family and a guest room as well. Underhill has a separate kitchen and a dining area. A discrete music room enables the dwellers to enjoy hobbit home all the more. Stone vaulted cave with a fire-pit facilitates the inhabitants to enjoy the warmth of the fire in winters. Modern-day amenities facilitate contemporary lifestyle simultaneously giving you an experience of the primitive life. The outer landscape consists of an extensive garden area, plus a double garage with workshop, boiler room, and a widespread parking area.
This award-winning and most talked hobbit house in West Riding section of the Peak district is a complete package of luxury and modern amenities at a breathtaking location.
Recreational Areas
The open space around the swimming pool serves as central lounge which is decked under a large glass dome to let in natural light and feel lively while sitting inside. Exposed stonework on walls, York stone flooring gives a warm feel to interiors. The main sitting area overlooks the terrace from 20 glass patio doors and offers magnificent views of the valley. Next to the recreational area is a separate music and study room under large roof light that offers bright setting inside. There is a stone-crafted cave with open fireplace where one can sit round and feel the classic flair. A delightful playroom is also included as a special treat for children.
Sleeping Areas
This four bedroom dwelling has enough space to house a big family along with an adequate space for guests. The owner's suite contains the main bedroom that overlooks front garden and has built-in wardrobes, dressing table, mirror and sliding doors. A separate w.c. and lounge area is also included in the main suite. Other bedrooms include children suite and guest room with bathroom and central heating radiator.
Kitchen
A fully-equipped kitchen has a sink, laminated base units, wall cupboards, built-in double oven, a-ring electric hob, integrated fridge and a dishwasher. A big window offers glimpses of the greenish patio area outside. The dining area stands adjacent to the kitchen but a bit above the swimming pool to offer a distinctive dining experience.
Bathroom
There are separate bathrooms in children suite; however, a fully tiled shower cubicle and a heated towel rail are outfitted in the three-piece suite to offer the utmost luxury. It also contains a white vanity wash basin, low-flush toilet, an extractor fan and cupboards.
Others
Its exteriors features stone-paved path and the grass roof, while elegant interiors include all that should be in a modern home. A spacious entrance hall stands in front of grassy landscapes just beyond the circular door. Moreover, a utility room has an automatic washing machine and other plumbing items.
With energy performance rating of 19 (Band G), this hobbit home stands just before the Holme Castle on Woodhead road to offer luxury and comforting amenities amidst natural settings.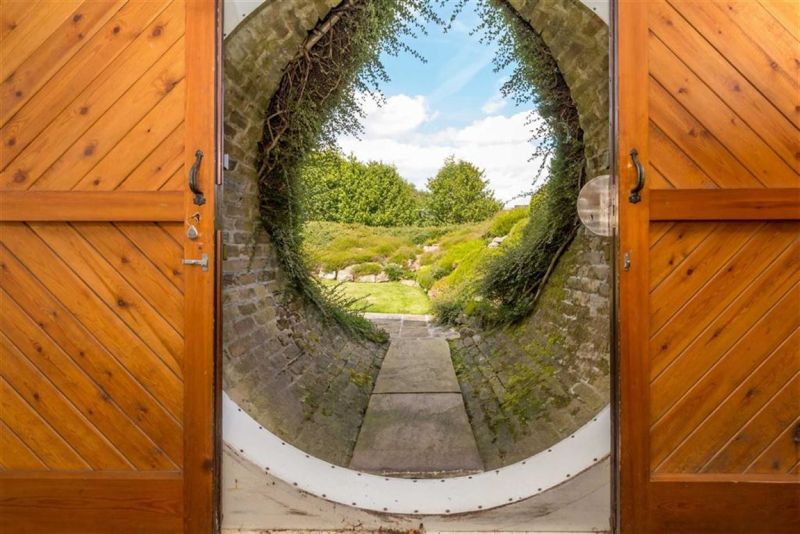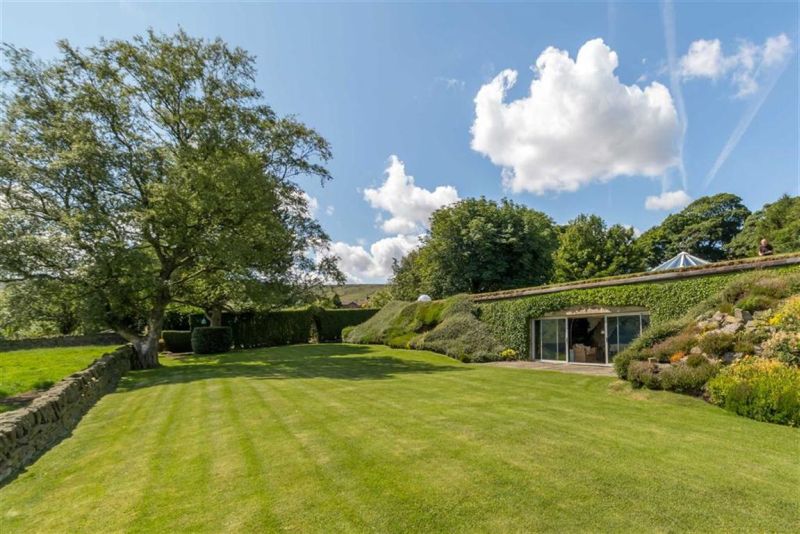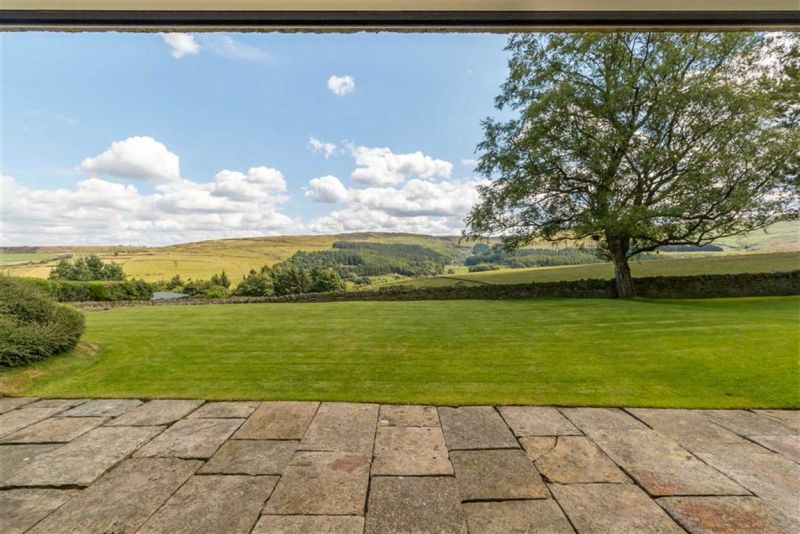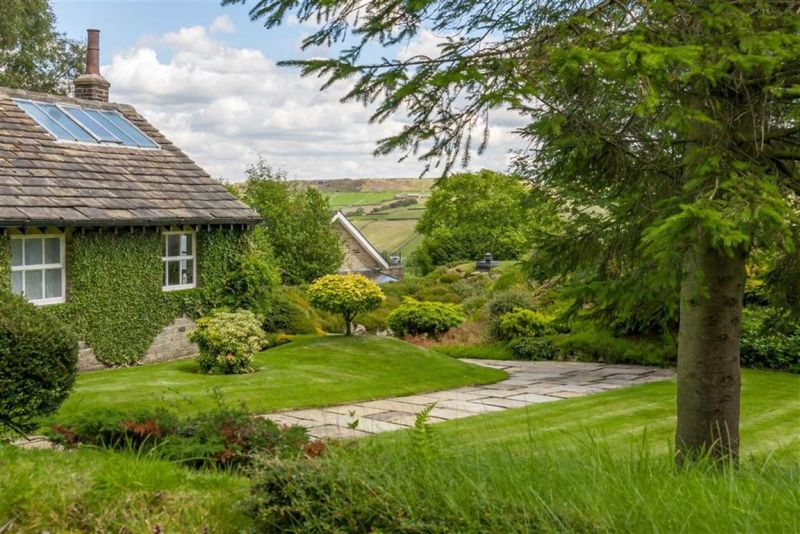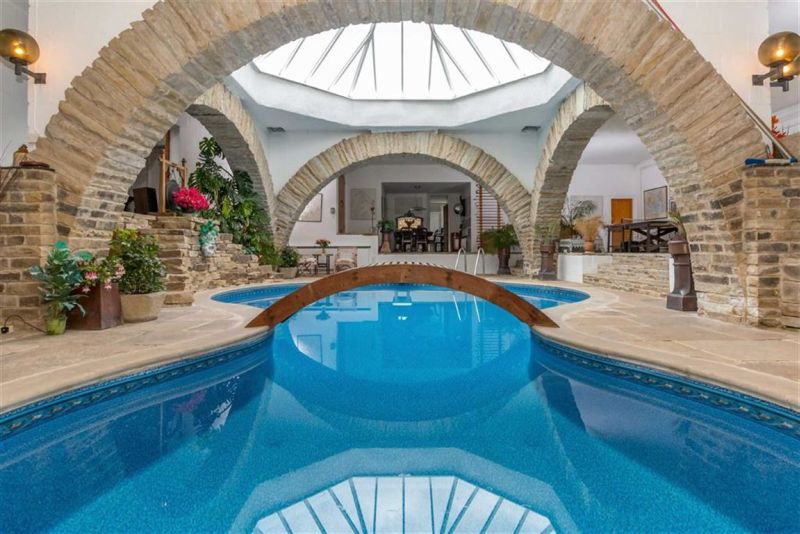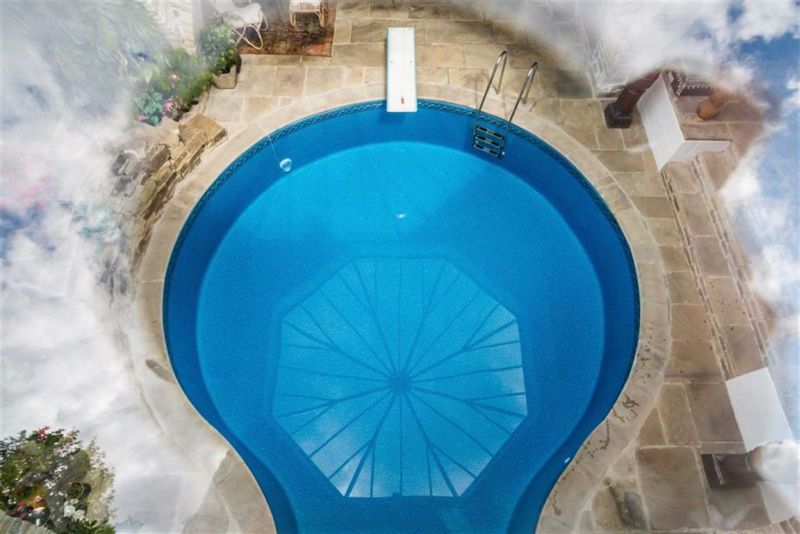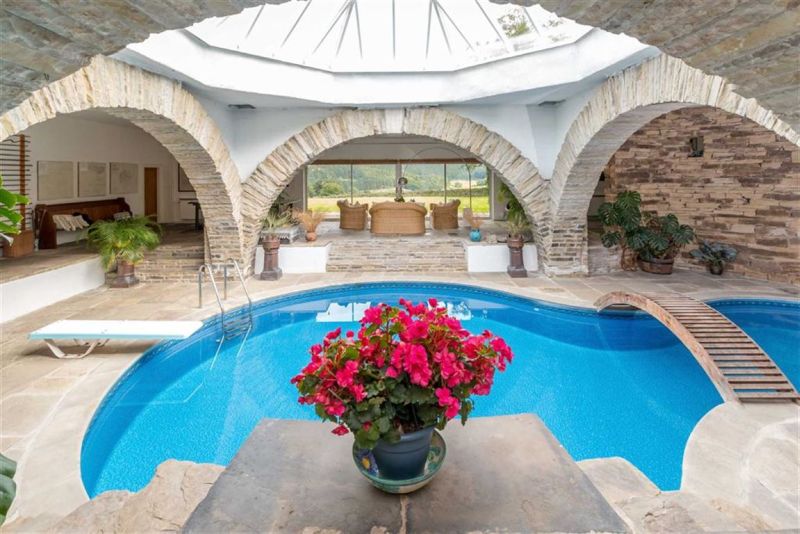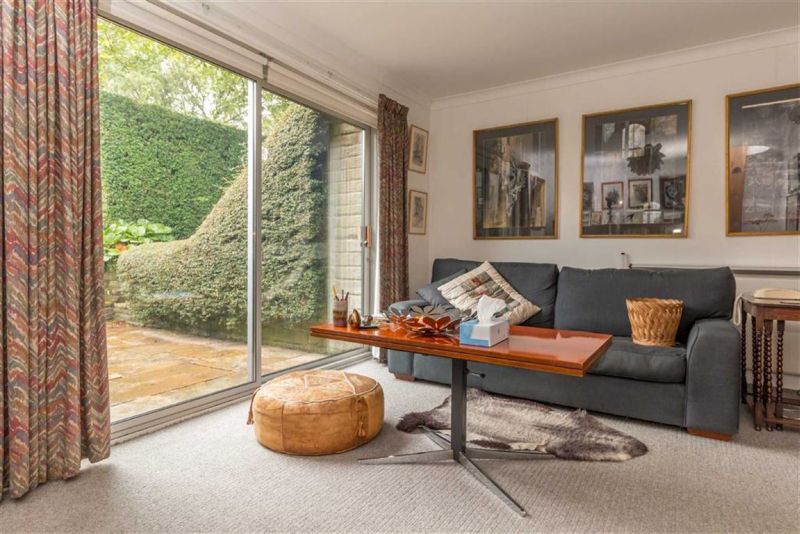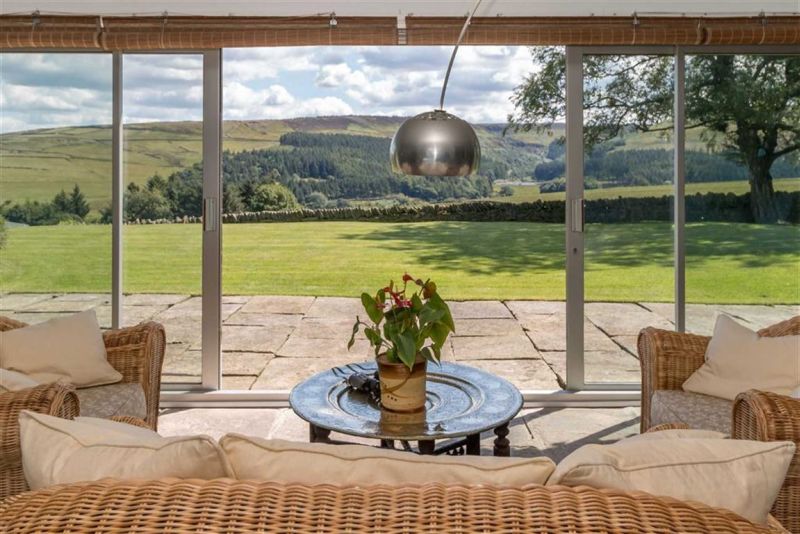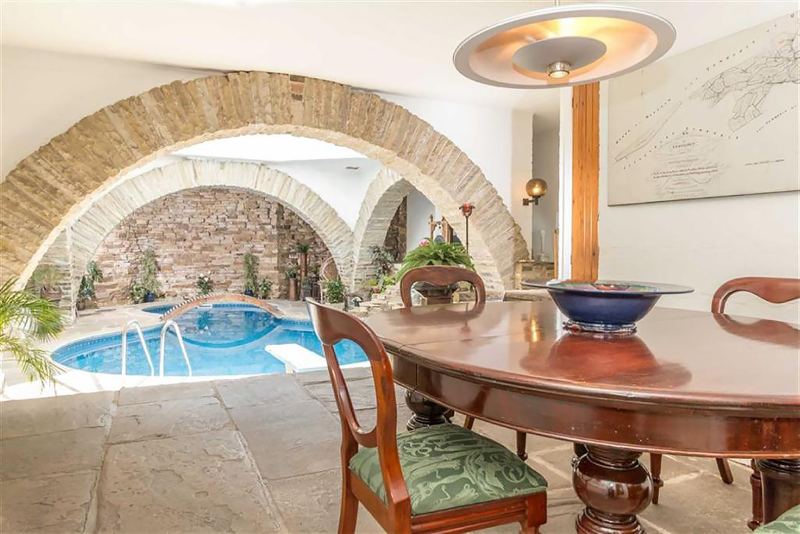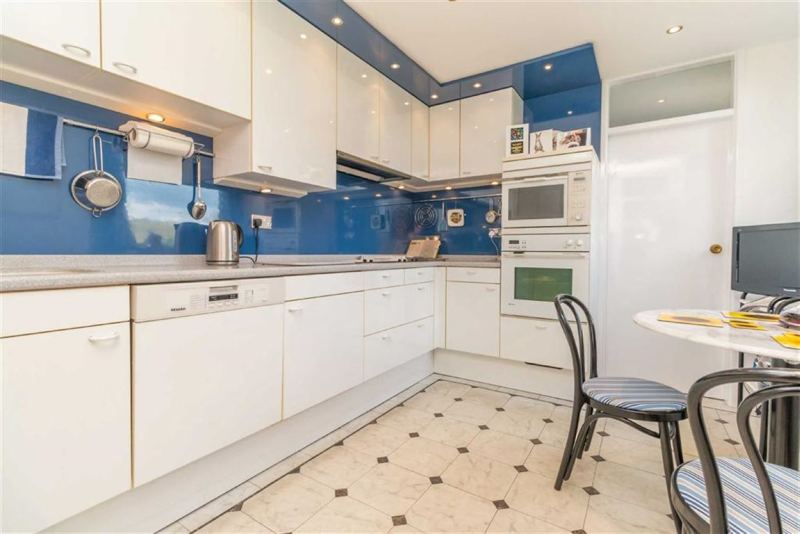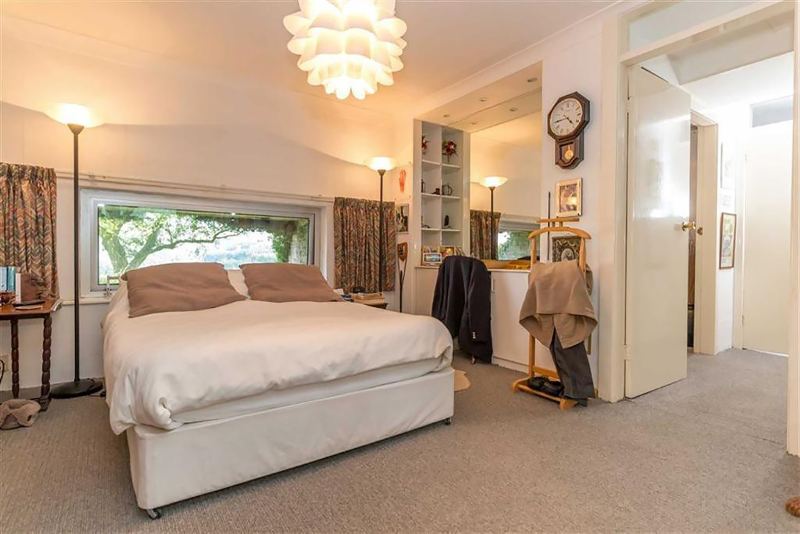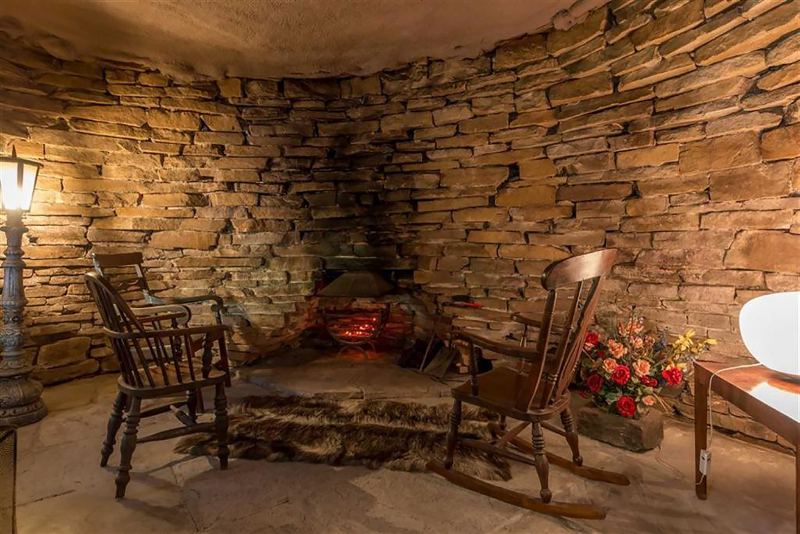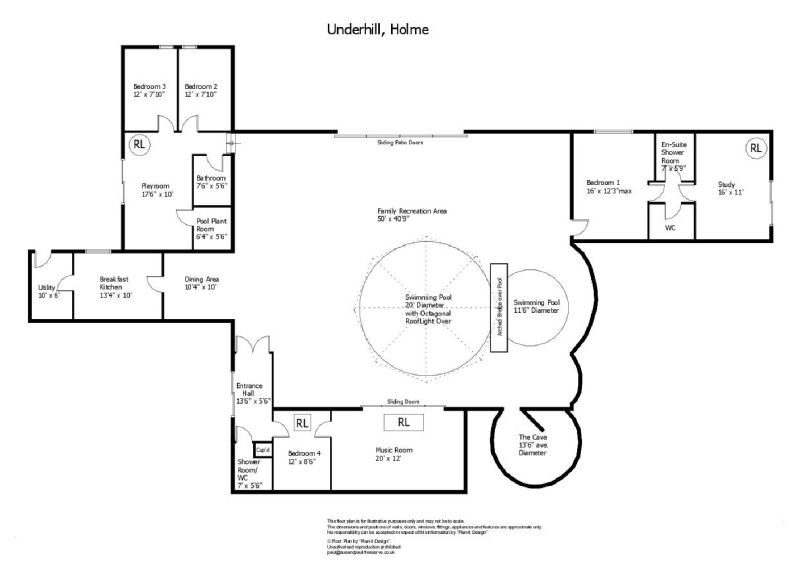 Buy: WM Sykes