Chinese town of Fengjing, an ancient canal town (water town), established way back in the time of Yuan Dynasty is famous for its ancient stone bridges and beginning this April, the old town will also be famous for the upside-down house.
The flipped over house, similar to the one already built in Szymbark Park, Poland, is China's newest tourist attraction. The house under construction in Fengjing town south of Shanghai has an upside-down exterior structure and will feature interiors, including furniture placed upside down.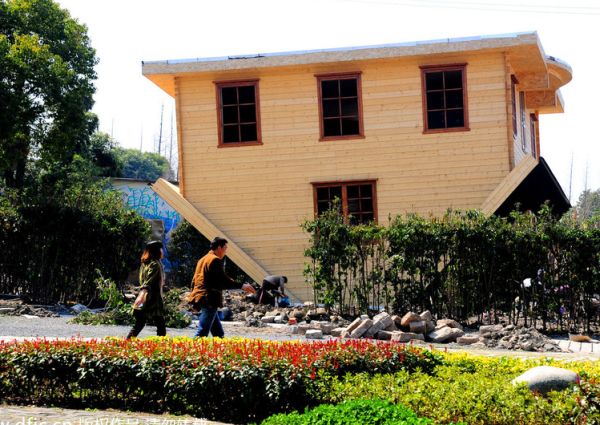 An eccentric tourist attraction, this upside-down Chinese house is scheduled to be opened for public viewing in late April. All fascinated with this topsy-turvy architecture can trip eastward to be part of the tourist gathering to see the house.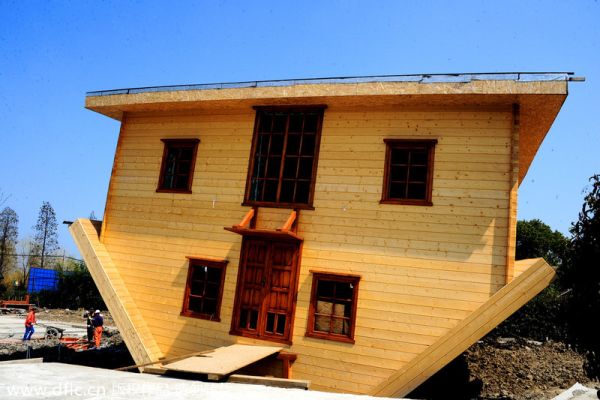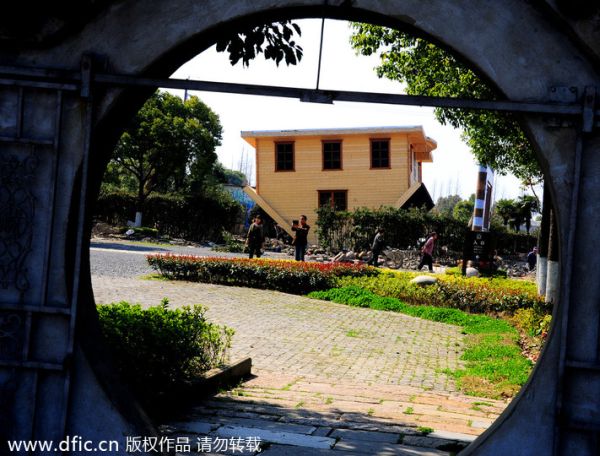 Via: ChinaDaily