Chase Green and Mariajose Trejo are the newest addition to the list of couples who have designed their bus homes either for a simple and mobile lifestyle or just as an affordable housing option. This couple sold their home in Nashville, Tennessee and started living in a self-converted school bus home with the idea to live differently, on-the-road.
In 2018, they bought a 2004 Thomas Saf-T-Liner MVP EF with a Caterpillar 3126E Inline 6 diesel engine and Allison Transmission MD3060 for about $3500. It took them four months to convert it into a livable house on wheels by spending to the tune of $16k.
The bus home layout is simple, and the color scheme is white, both on the exterior and the inside. The 250-square-feet house has a cozy living room, kitchenette with sink and plenty of storage in addition to a bedroom with king-size bed, and a bathroom complete with toilet and shower.
There is also a rooftop deck alongside the solar panels that fulfill the energy needs of the bus home.
Also Read: 10+ Inspiring Bus Homes to Ignite Your Wanderlust
This school bus conversion elegantly includes all features the couple would probably need during travel and stay on the go. It is interesting to note how the couple has been able to keep their budget so low, in spite of having nifty additions like a dedicated space to hang a hammock and a dressing nook among others.
If you are interested to know more, the couple has shared their travel experiences at Tio Aventura.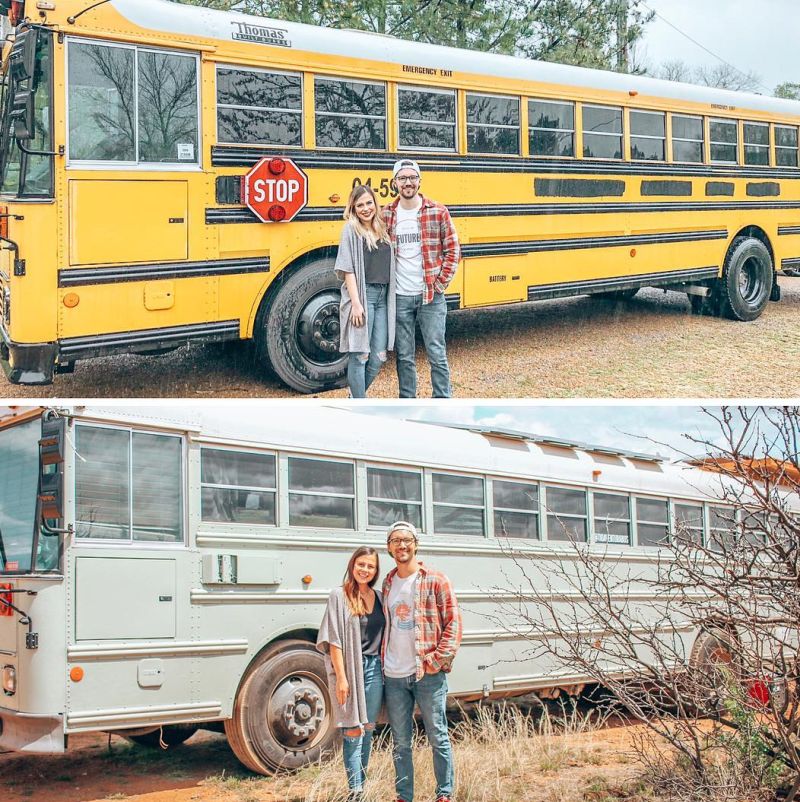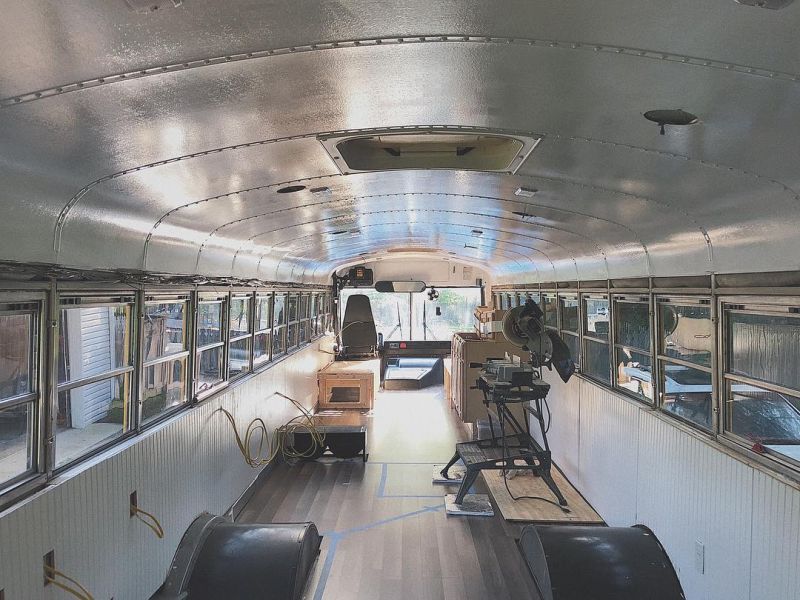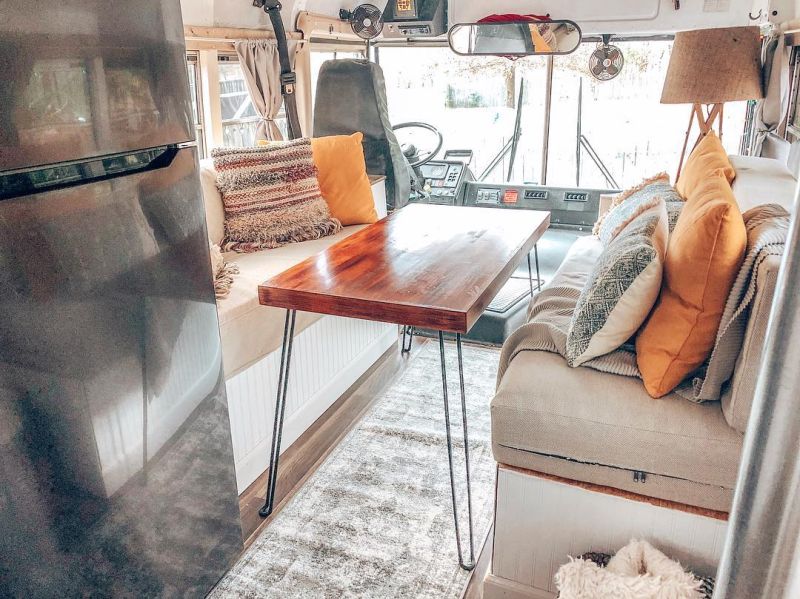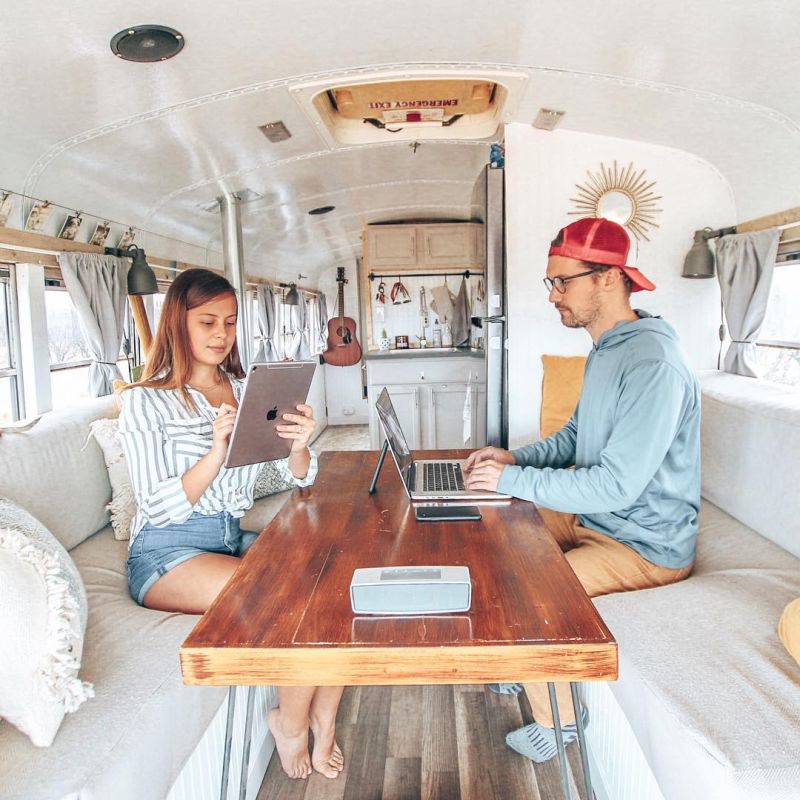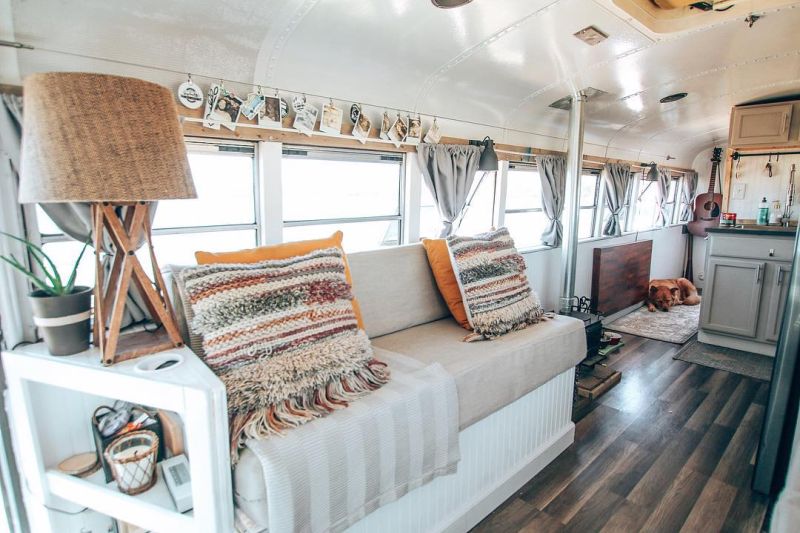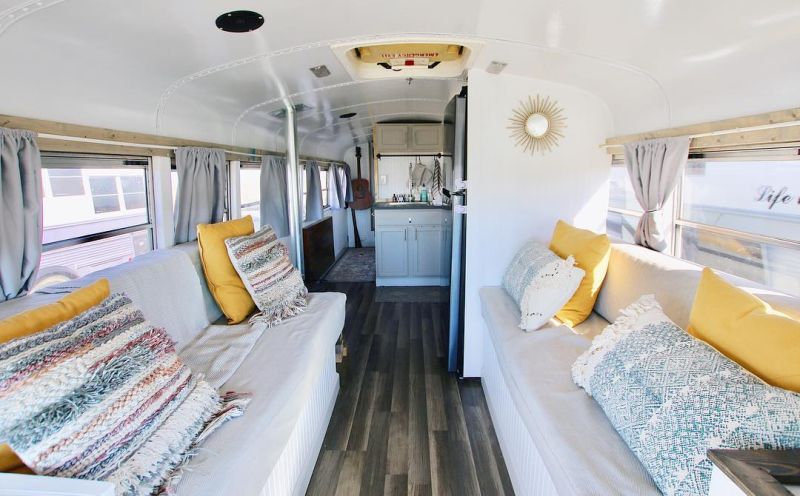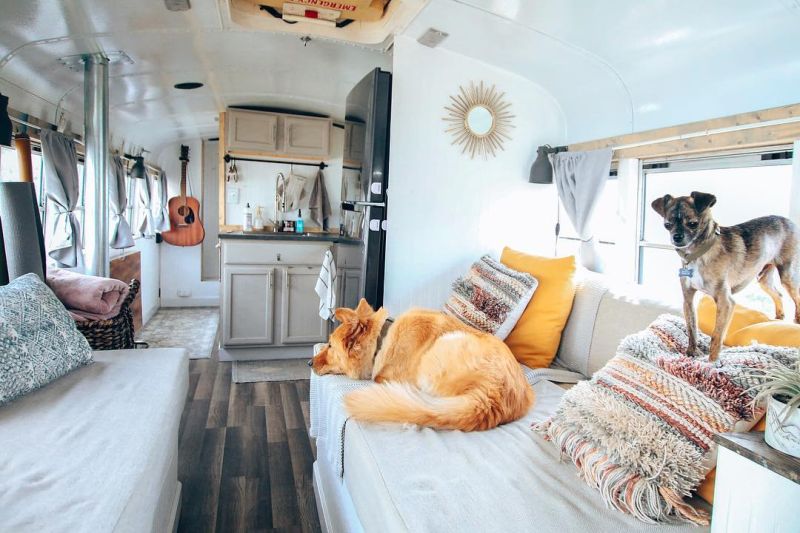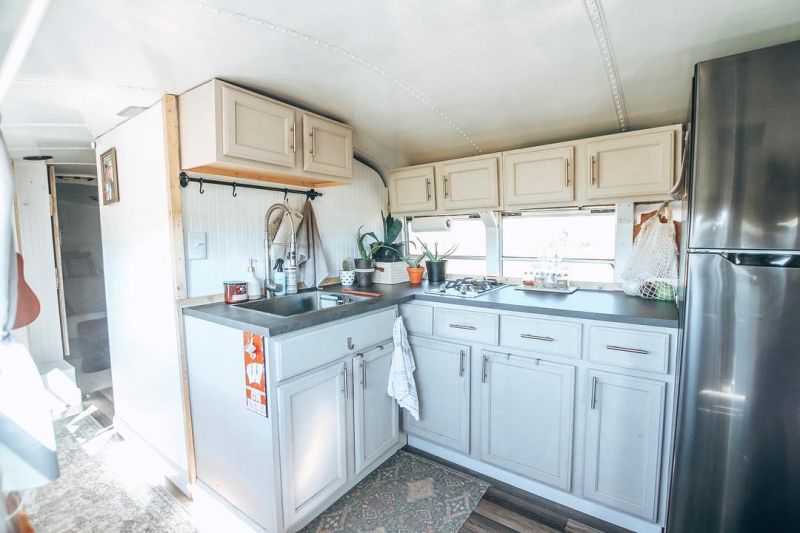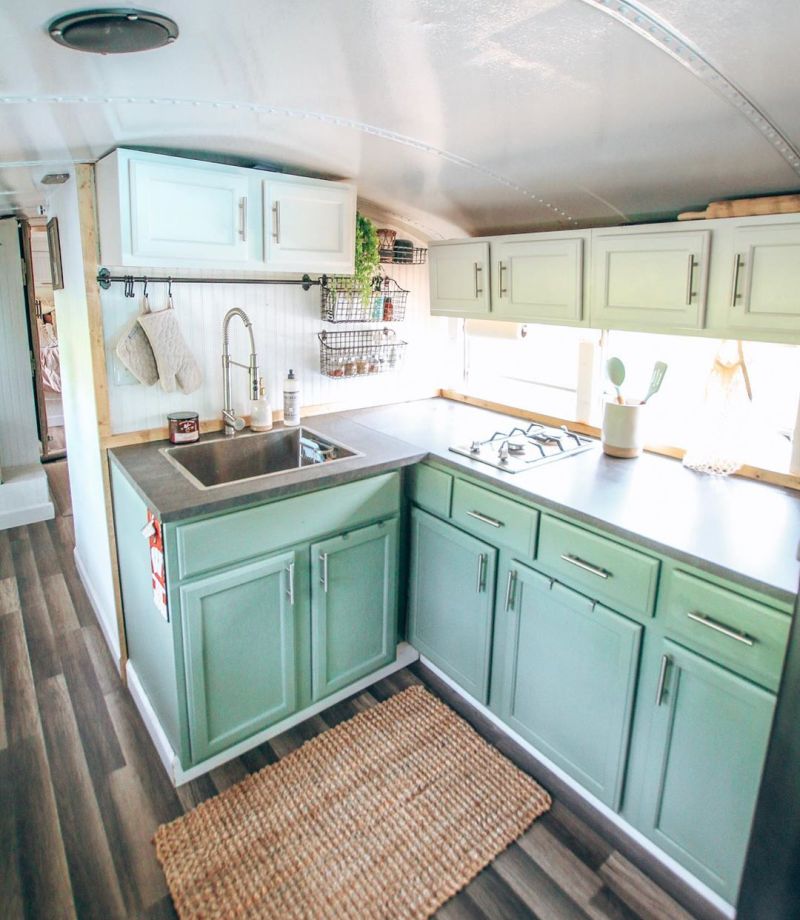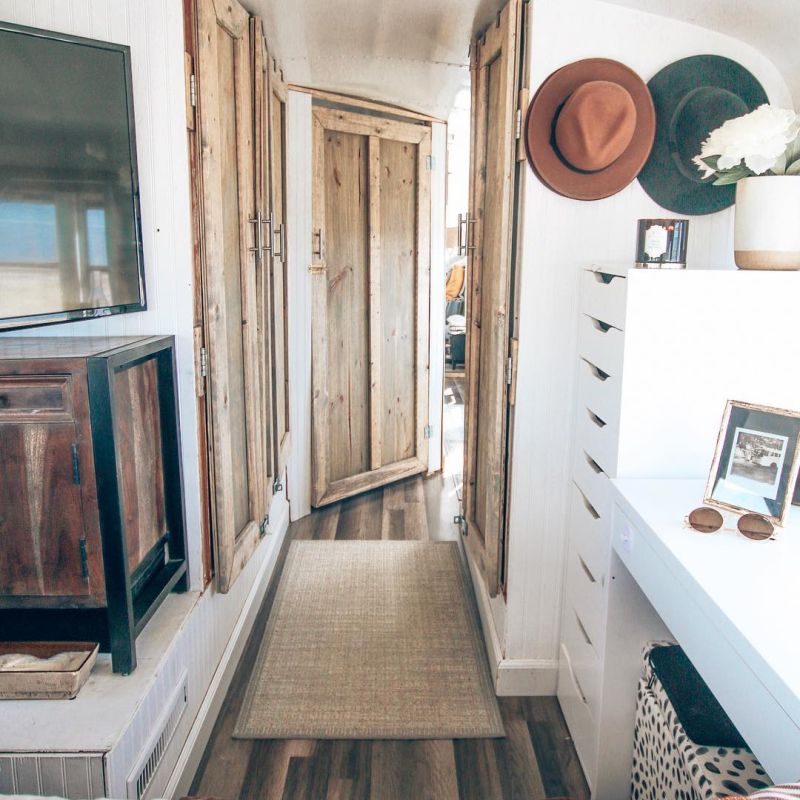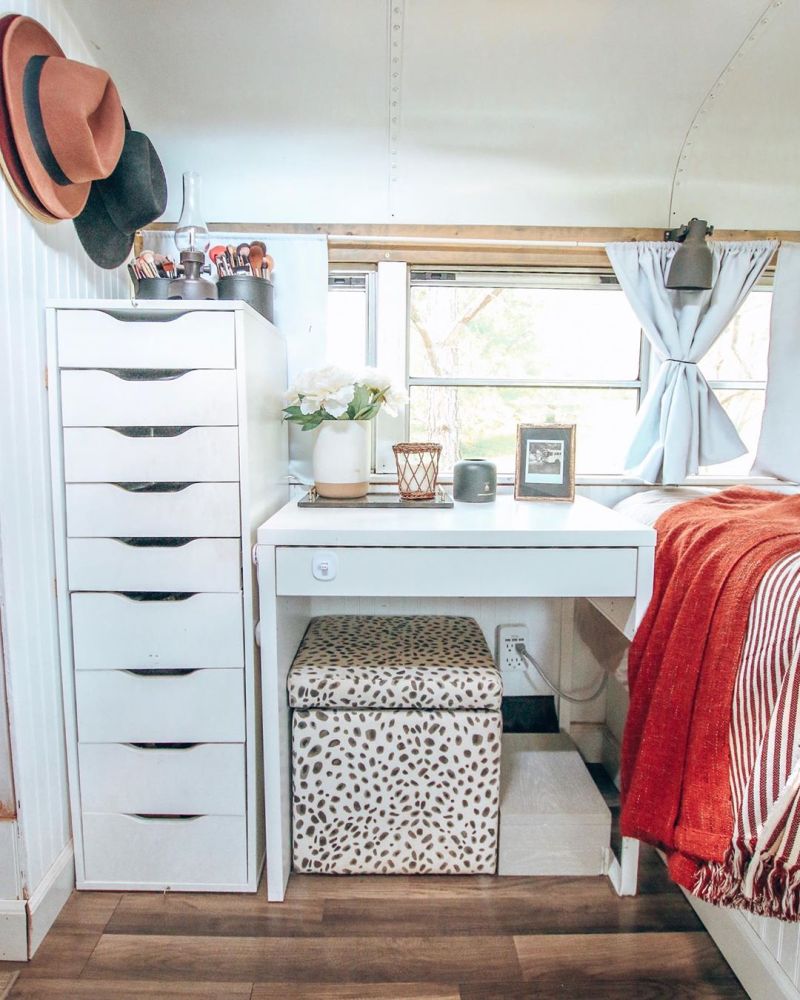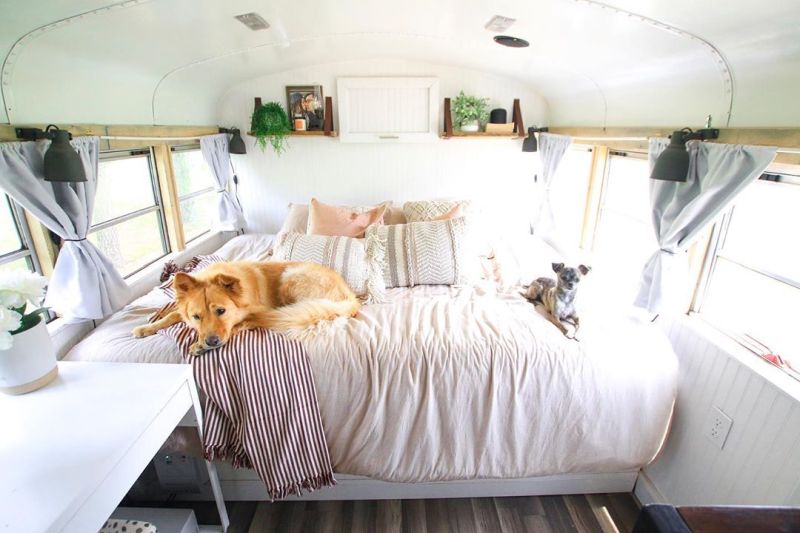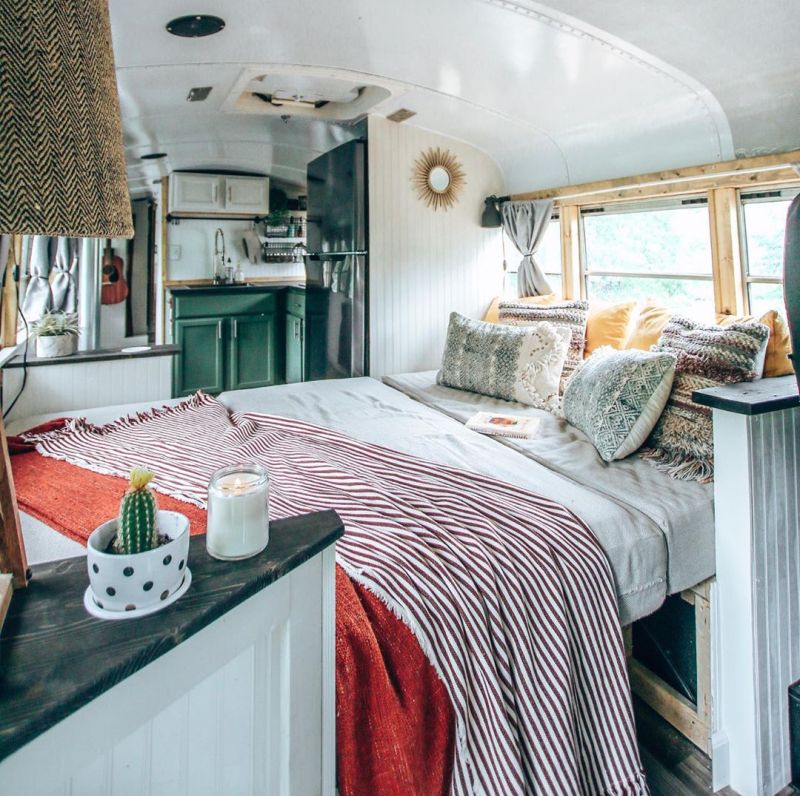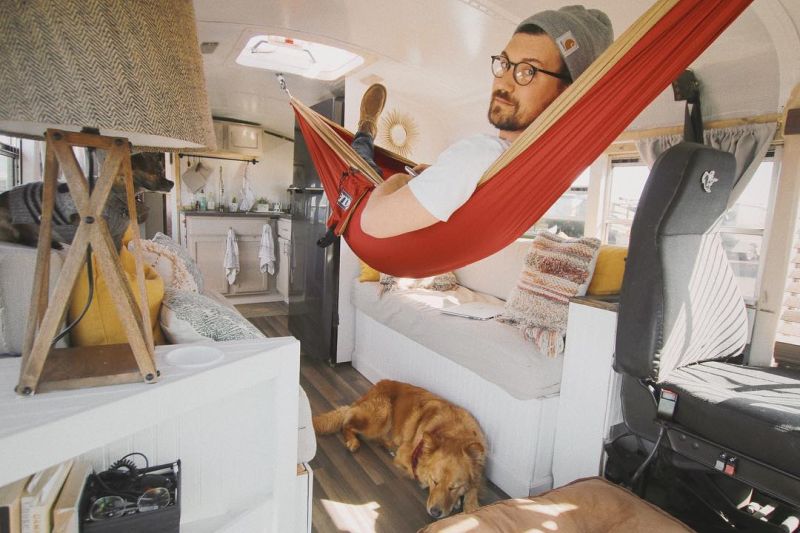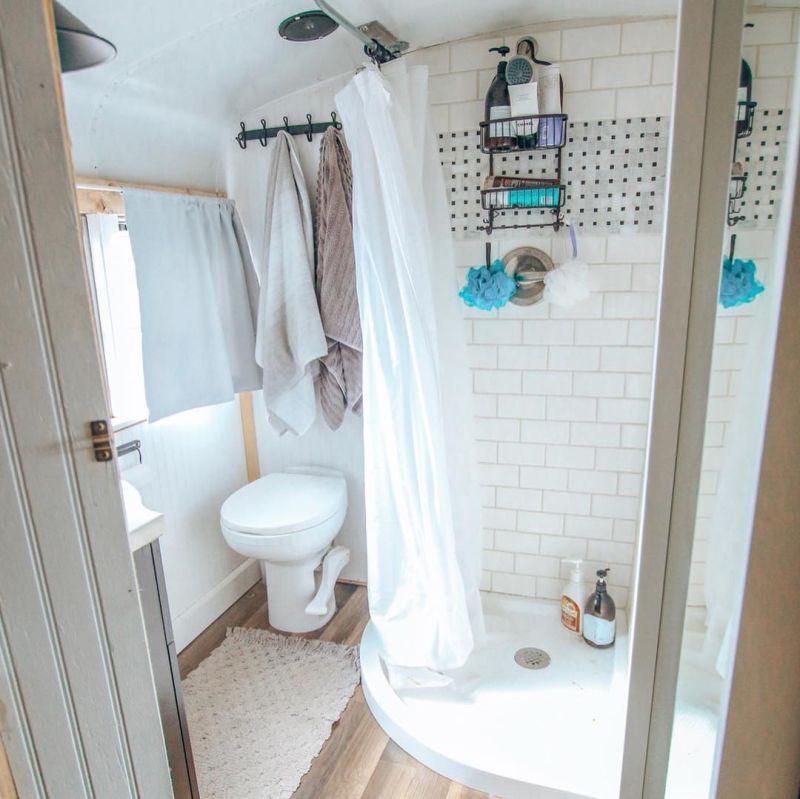 Via: TheSun