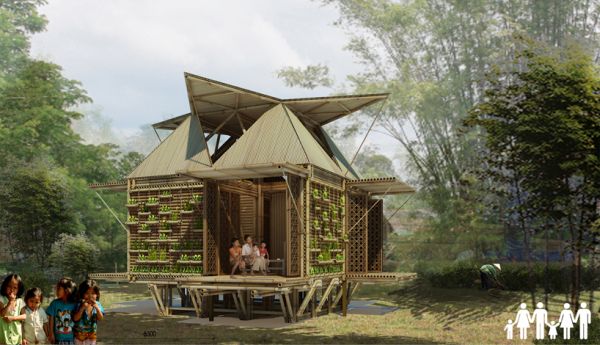 There is no denying the structural strength of bamboo, which in some scenarios exceeds the strength of steel by a whopping 11 times (when measured in ratio of mass to mass). But more importantly, bamboo is readily available in many parts of the world, thus presenting its case for a natural building material. Well, Vietnam is fortunately one of those places where bamboo is abundant. In this regard, Vietnamese H&P architects has taken the conscientious initiative of building low-cost bamboo housing units in a particular flood stricken area of the country. Taking advantage of bamboo's unparalleled strength as well as availability, the project will entail a full fledged residential colony with all the basic utilities and services.
The individual housing units will comprise of smaller bamboo modules that can be quite easily assembled by utilizing anchors, ties and solid connections. These minimal components will be designed in a manner which would impart lightness to the structure, thus helping the high-strength house to 'float' atop flood waters in emergency situations.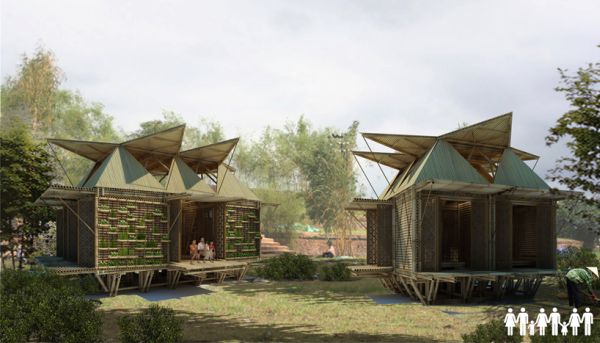 Beyond structural considerations, there is a credible sustainable facet to the whole endeavor. The architects will use locally available materials like bamboo, certain leaf varieties (for heat insulation) and even used oil containers for the project. The process also entails the local method of construction, thus endowing the resultant structure with a unique vernacular flavor. And, finally, as far as the 'low cost' criterion goes, each unit is touted to be built for just under $2,000, which allows for mass production of the houses complemented by rapid building times.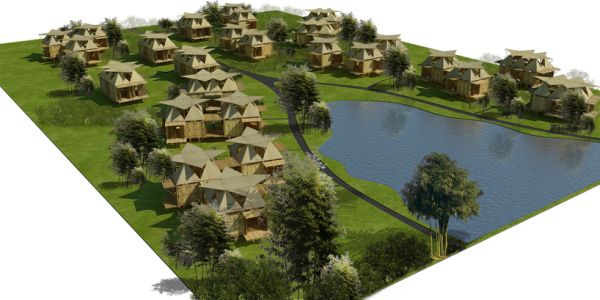 Via: DesignBoom