Texas-based Tipsy's Woodworking, a business specializing in Viking-style wooden tankards has designed this tankard that's triple the size of what they have in their quiver. This wooden mug can hold up to 20 ounces of your favorite beer.
Each of these is made from wooden planks that are shaped into pieces, sanded, and crafted to create a beautiful design. Water-resistant, food-safe epoxy is used to seal both inner and outer sides of the tankard to ensure the piece can hold your beer for many years to come.
Interestingly, Tipsy's Woodworking craftsmen do all the handcrafting of these tankards at the company's Richardson, Texas facility. There are no assembly lines, each of these wooden mugs are made by hand and are designed to exhibit craftsmanship.
Also Read: Zombie Mugs Could End Monday Morning Hangover
With these wooden tankards, the company has built a strong following on Instagram – it has over 26,000 followers. They also share their "wood, sweat, and beer" creations on the YouTube channel, which showcase the creativity of the veterans who create awesome stuff out of wood.
This triple-sized handmade beer mug is available in four colors – Dark Walnut, Honey Oak, Torched, and Viking Blood – for $69.99 apiece.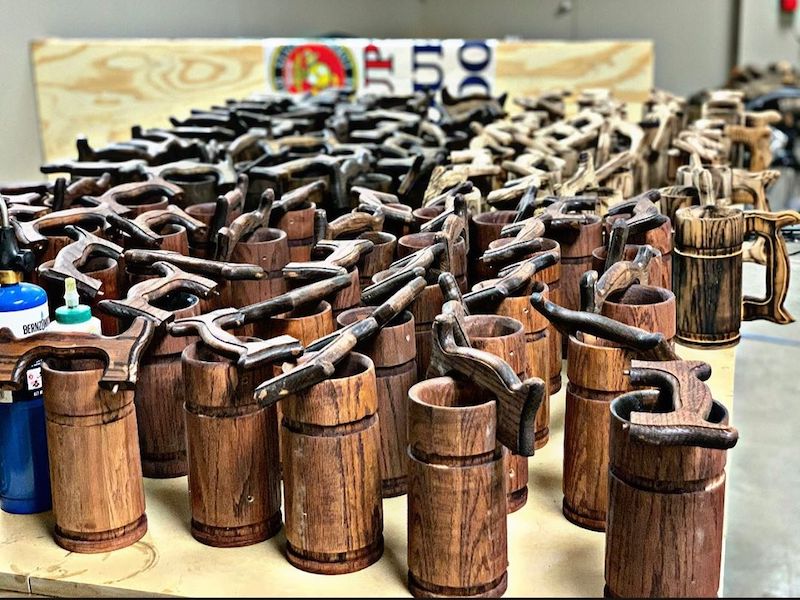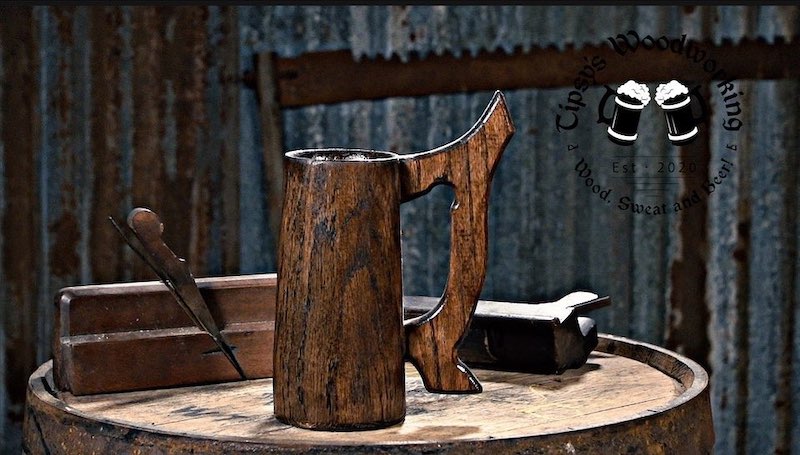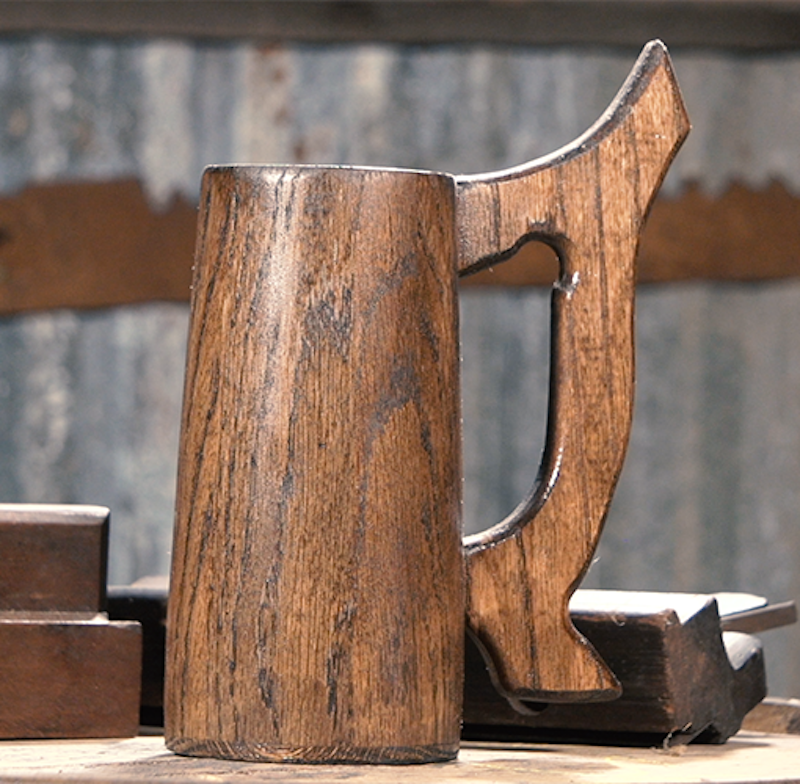 Via: Woodworkingnetwork