Villa Maria by Hawkhill is a hand-carved deadwood cottage, located near Nuuksio National Park in Vihti. The cabin is a mix of both the traditional and modern advancement; the cabin is made using all the traditional methods, while sporting all modern facilities.
Villa Maria was built in 2014 on a 90 square meter floor area with two bedrooms, a den, a sauna and a hand-carved grill hut. The deadwood logs were scribed and subsist to fit the one below, and they are joined by hand-cut Scandinavian saddle notches at the corners, giving it a complete Finnish look.
The cabin is designed in a manner to offer the clear view of the lake from each room and living area. The main sitting area is divided between the kitchen/dining room and living area with the help of log beams. An operational kitchen, two moderate-size bedrooms, fireplace in the sitting area, WIFI and 47" TV are some of the notable contemporary amenities that make it perfect weekend getaway.
Apart from that, there are two bathrooms in the cabin, but they don't come with a shower room, as two showers are directly attached to the electric sauna.
There is a decked terrace of about 20 square meters and a private beach just 10 meter far from the villa. The other outside amenities include a hand-carved grill hut located in the backyard.
Location of the Villa Maria is a big advantage to the tourist coming to Vihiti, as its just 40km away from Helsinki Airport, and 200 m from Nuuksio, making it a raison d'être for you to give your monotonous life a break at an affordable price of €185/day (approx. US$203).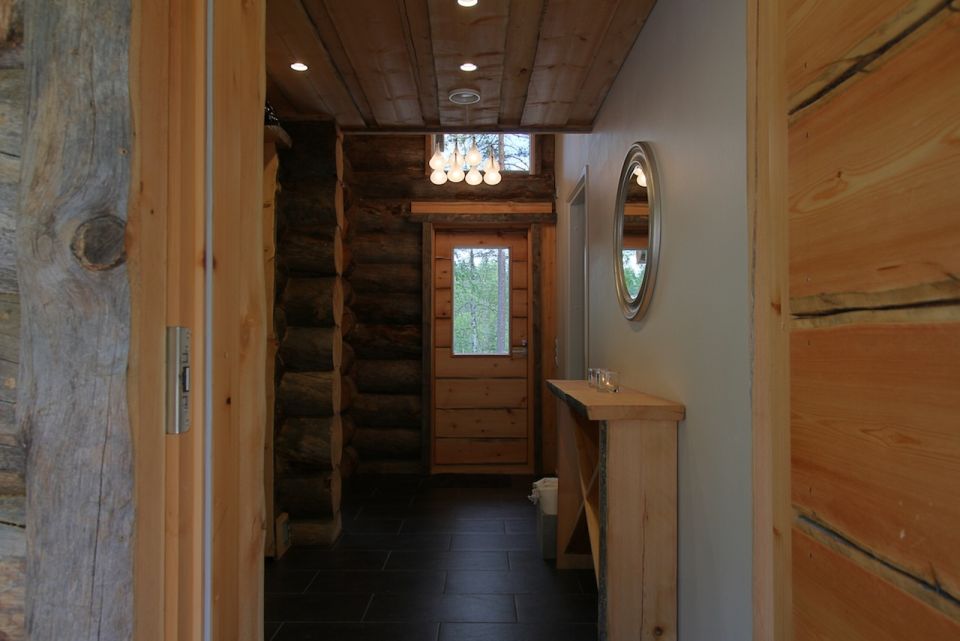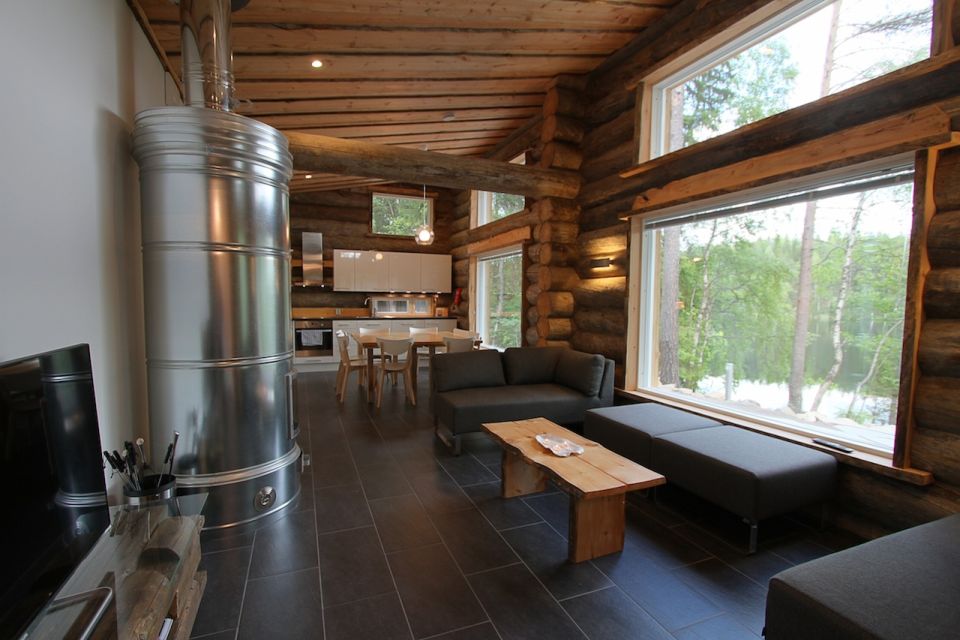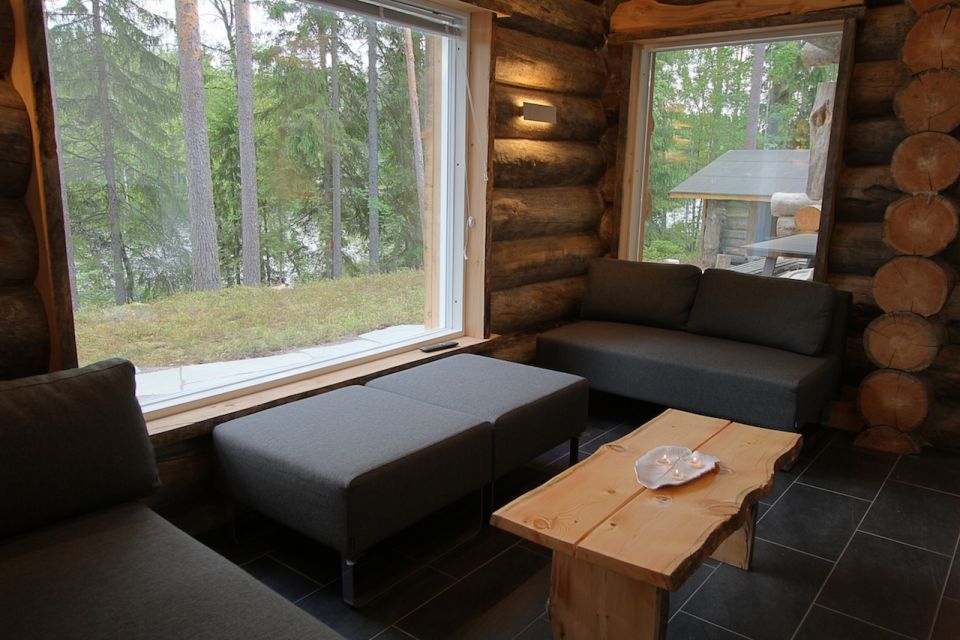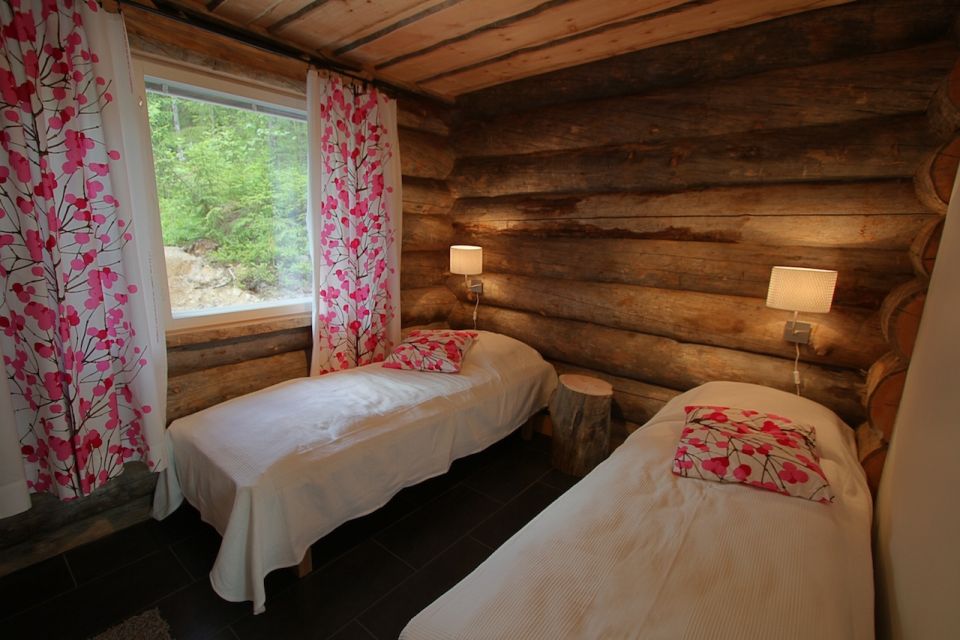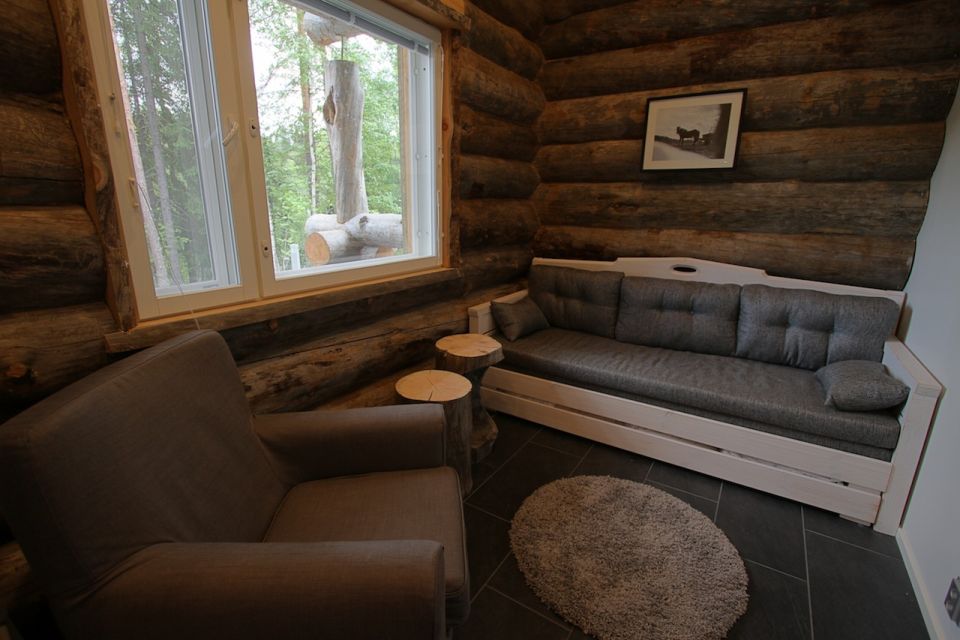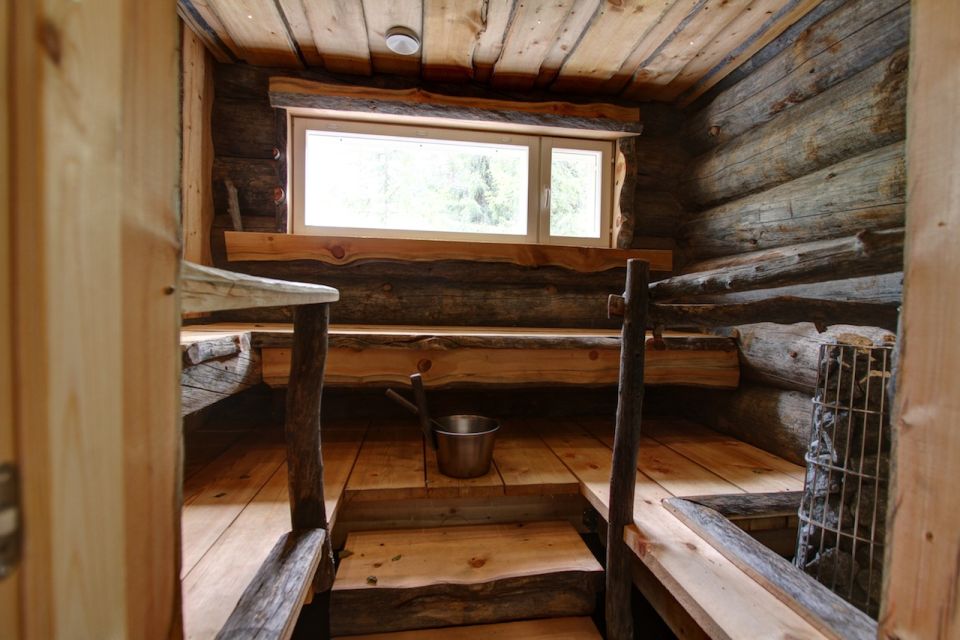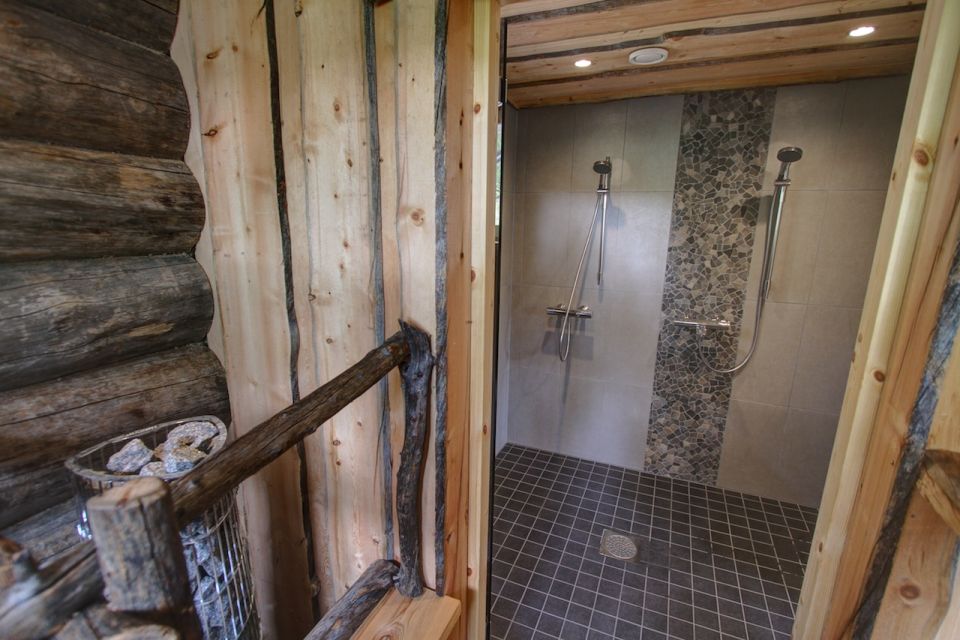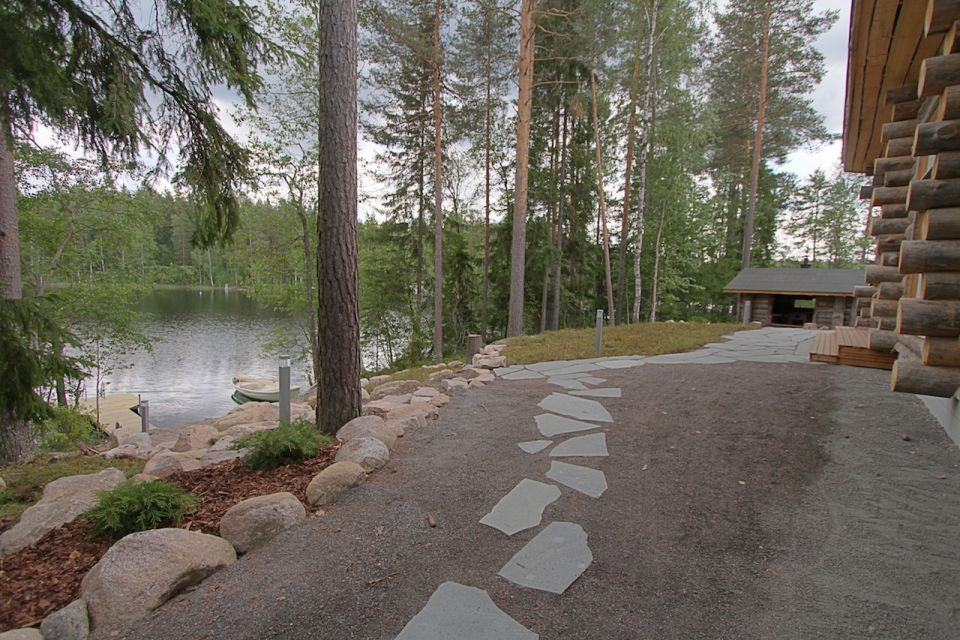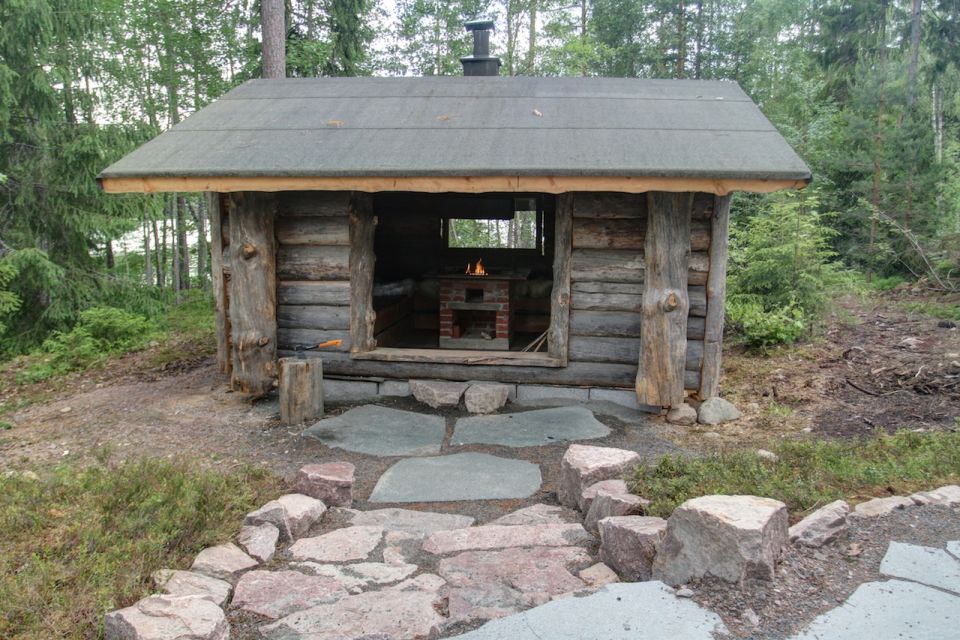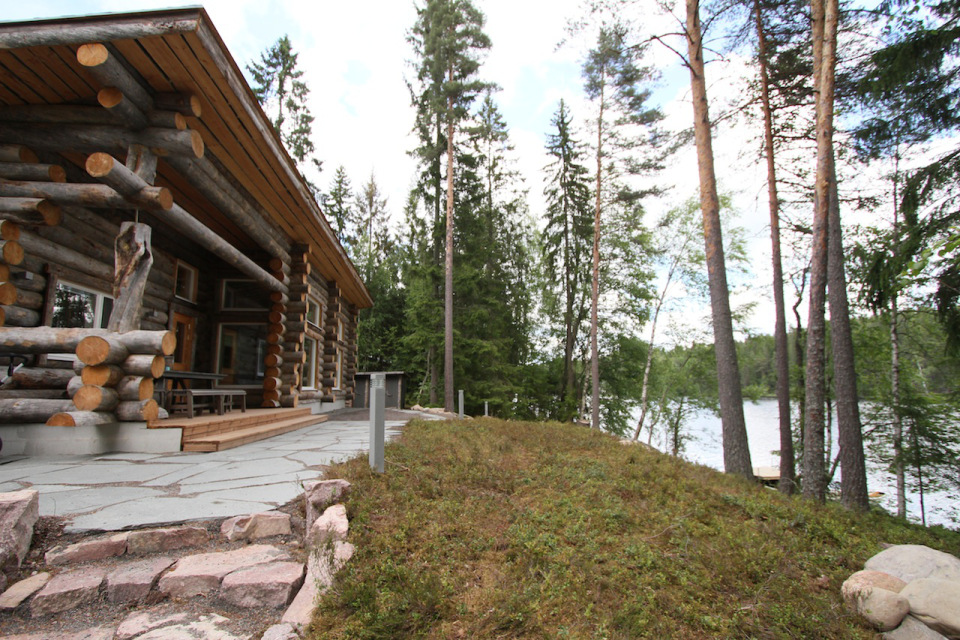 Via: Smallhousebliss