Italian company Vismara Design specializes in luxury home theater furniture and gaming tables. Argo dartboard cabinet is one of its amazing creations and it was released sometime last year. Characterized by attention to detail, the 2020 edition is designed to suit modern environments and balanced tastes.
Its doors are covered in Ebony Makassar and adorned with Circus Edition surrealistic illustrations for a unique, contemporary look. While the target on the inside is made of African Sisal, a natural fiber that doesn't leave dart holes. There is also a decorative patterned foam, placed around the dartboard and on the inner side of the doors for protection against inexperienced shots.
Also Read: DIYer Builds Cool Steampunk Gaming Table
As long as the doors are closed, the Dartboard cabinet looks like fantastic wall art. And when it's flung open, you can instantly get to a game of darts without a fuss. It does not only serve as a functional game but also enriches and decorates the living environment.
Furthermore, it has dedicated spaces outside the cabinet to keep two sets of darts elegantly. Vismara Dartboard Cabinet is a luxury accessory to deck up a game room, your man cave or any play area of your abode.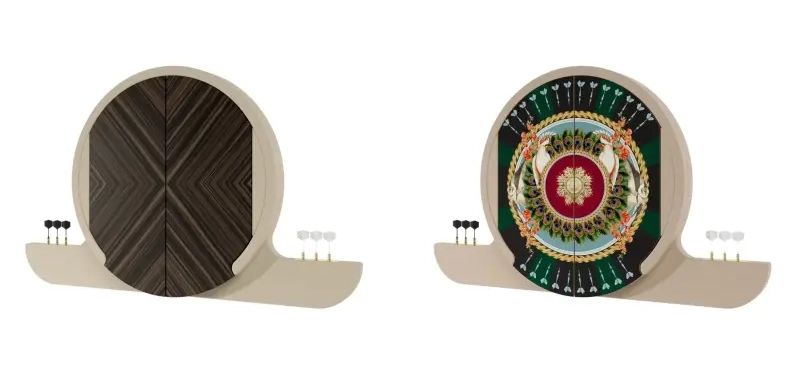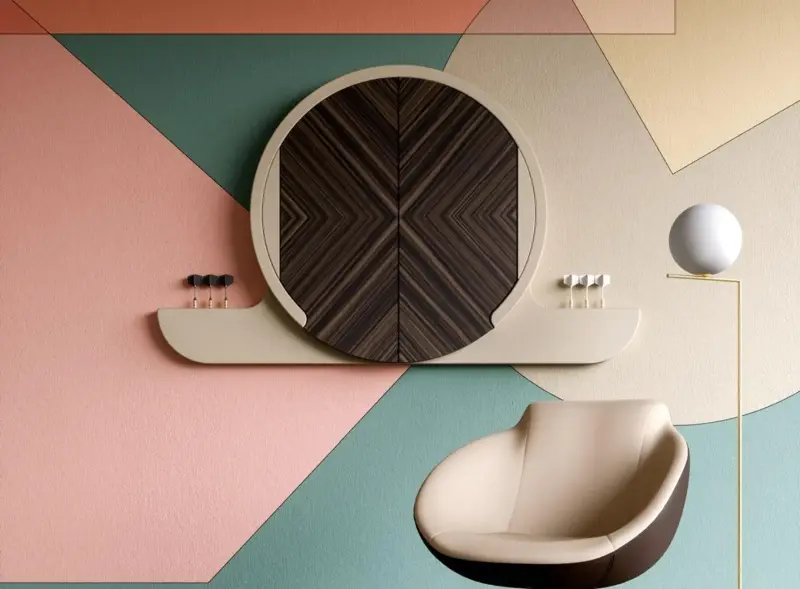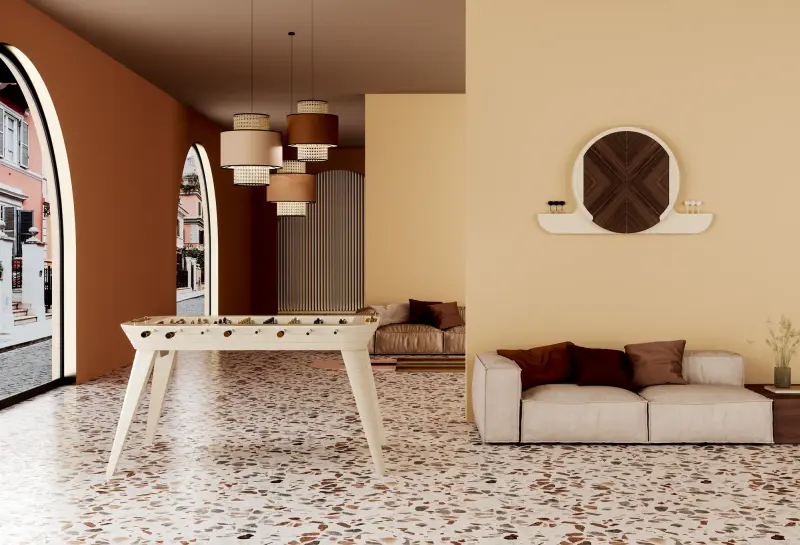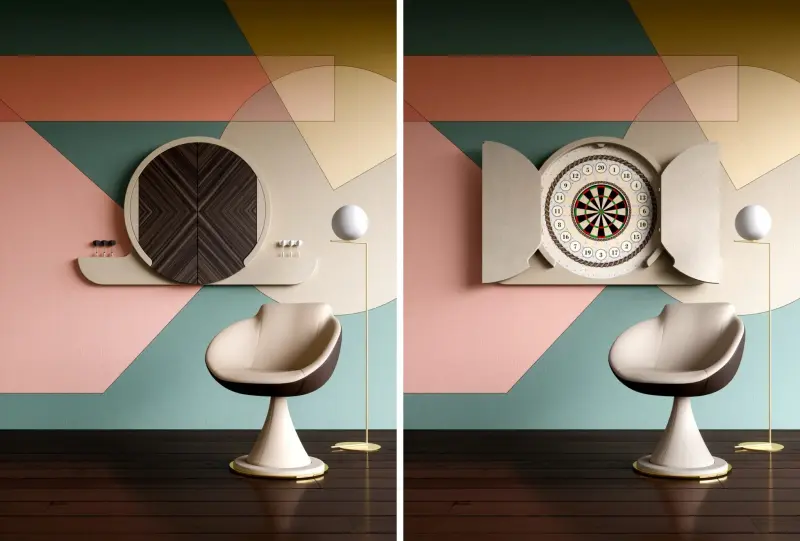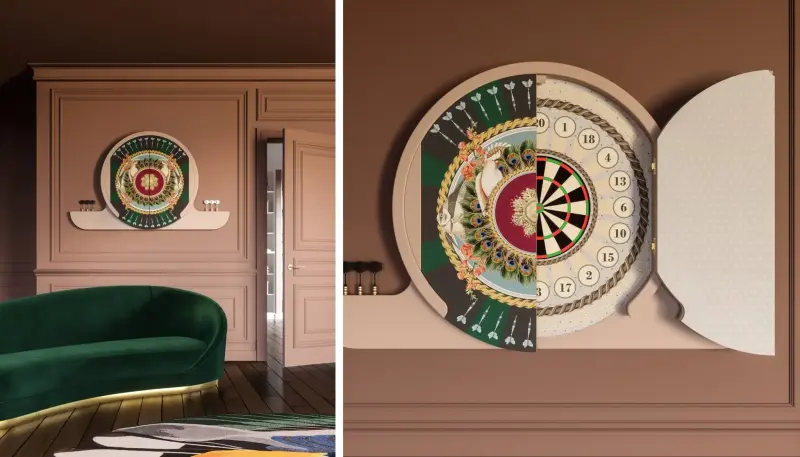 Via: VismaraDesign/SaloneMilano