Soundbars are a way to go when it comes to amplifying the audio experience with aesthetic charm. Vizio, a prominent name in the soundbar industry has done that in the past and is slated to do so with the next big reveals at the CES 2020. The company has released the flagship Elevate soundbar, which is a real head turner, thanks to its auto-rotating front speakers.
Compatible with Dolby Atmos and DTS:X. A 5.1.4 channel system, the Elevate's left and the right speakers auto-rotate to point upward on detecting Atoms or DTS:X content and they point forward for other standard sounds.
Made in anodized aluminum and measuring 48-inches across, the P-Series Elevate soundbar can work standalone or dock seamlessly with the Vizio's new OLED TV. Additionally, the speaker comes with 18 drivers, an 8-inch wireless subwoofer and supports Bluetooth 5.0 and HDMI inputs for added convenience. It also features enhanced menu navigation and backlit remote.
Also Read: LG and Meridian Audio Bring Premium Soundbar Lineup to CES
Other soundbars unveiled alongside include the M-Series 5.1 and the M-Series 5.1.2 Soundbar that are mid-range audio devices complete with Dolby Atmos and DTS:X cinematic experience. Both offer separate tweeters, mid-bass drivers and utilize wireless subwoofer for powerful bass.
Vizio also revealed the most affordable V-Series 2.1 Soundbar which delivers powerful sound with stereo speakers and a wireless subwoofer.
There is no word on the pricing and availability of the Vizio's 2020 soundbar lineup yet.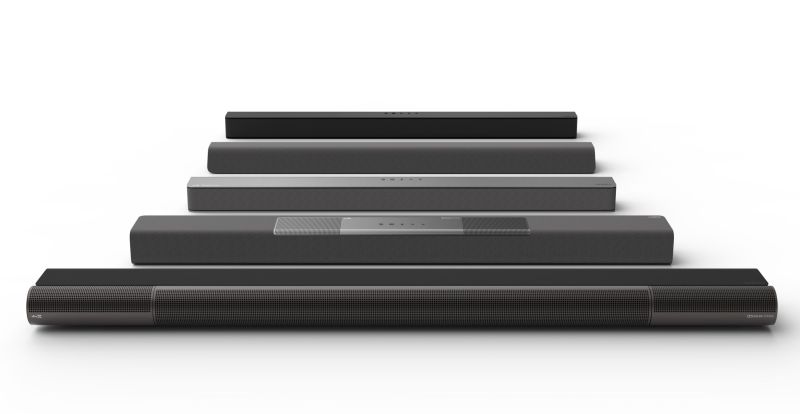 Via: PressRelease