Vondom presented a slew of products, including the TABLET modular sofa collection at the recently concluded Maison&Objet 2020. Another cool piece of furniture showcased at the event was the ULM Moon daybed designed by the company's long-time collaborator Ramon Esteve. This daybed can be combined with a woven rope parasol for sun protection.
The ULM Moon daybed is distinguished by its circular shape and the rotating system, which allows it to be rotated on its own axis. It looks like a covered cocoon that offers cozy sitting space and privacy. The size is sufficient to accommodate a person comfortably.
Its base is made of rotationally molded polyethylene and the top is made of a polypropylene cord braid that filters sunlight entering the daybed. The interior space is lined with cushions, upholstered in elegant fabric covers to ensure comfort and aesthetics.
Pillows are also included in the set. In addition, there is also an option to include LED backlight in the base for an enhanced look. The ULM Moon daybed is designed to maximize the relaxation level outdoors. Use it without the cover for soaking the sunlight and cover it up when you need shade. It will look perfect on a terrace or by the side of a swimming pool.
Also Read: Ulm daybed by Vondom Lets You Snuggle up in Absolute Comfort
Customers can choose from a variety of colors for the base and fabric according to personal requirements, and also buy it with or without the overhead cover.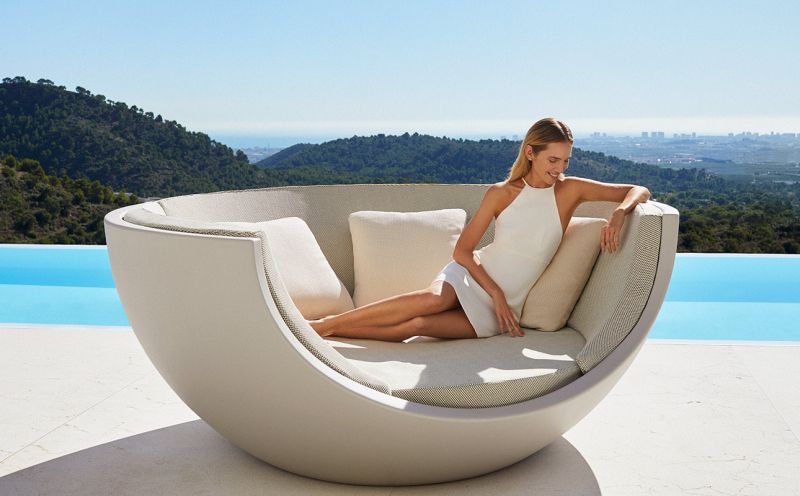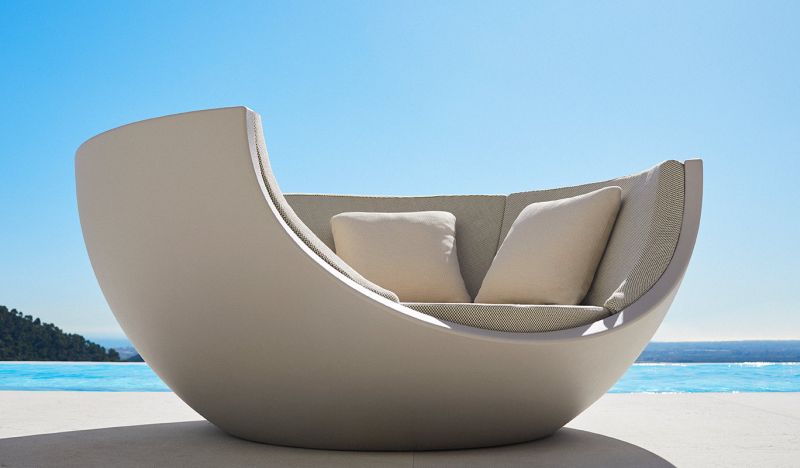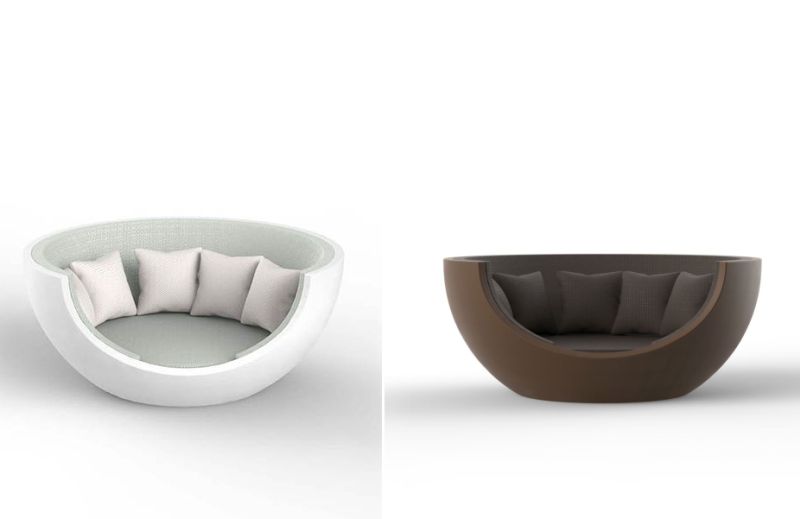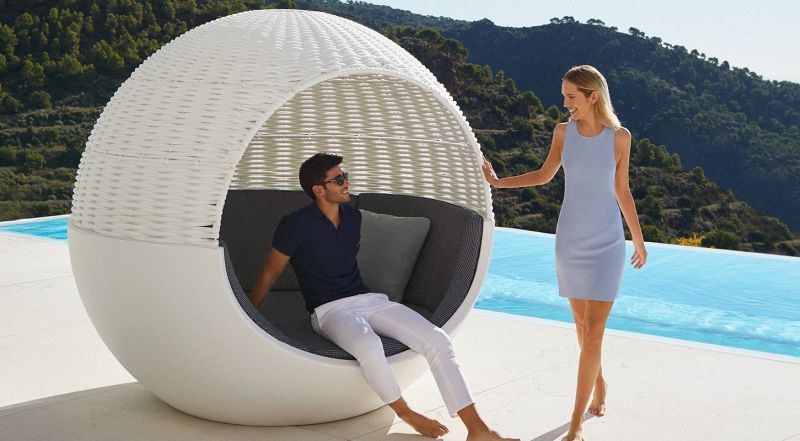 Via: Vondom