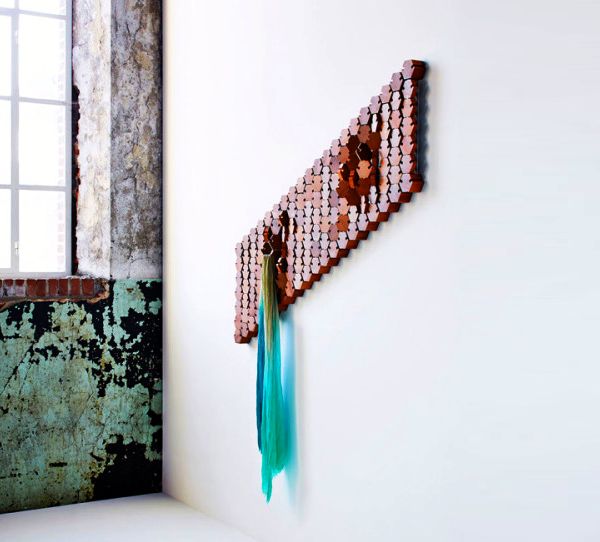 This artistic clothes hanger is definitely not like another conventional hanger that you can find in market. Netherlands-based Studio Rene Siebum has created this clothes hanger using an absolutely brilliant pattern including several small hexagonal blocks connected to each other. These blocks can easily be transformed into a wardrobe by rotating them outwards to hang coat, scarf, hat, etc. on it. When not in use, you can push the hexagonal blocks inwards to form a decorative masterpiece on your wall.
You can easily mount it on a wall of any room in your house using nails. The design of the clothes hangers is so beautiful that it will enhance grace of any wall on which it is fixed. It is made of mahogany wood with a perfect finishing and polishing. The diagonal shape of the modular wooden rack adds somewhat unique touch to it. It is designed to serve both purposes of a wardrobe rack and a decorative interior item.
It is available in three different sizes- small, medium and large. You can purchase it online for €320, €520 and €920 ($435, $708 and $1,252) respectively, depending on their size.
Via: ShoeboxDwelling