Many people love listening to music while taking a shower. But the only annoying thing is when Bluetooth speaker runs out of juice and you have to depend on your singing skills for all the entertainment. If that's the case with you too, then Hyquadio Water-Powered Bluetooth Shower Speaker can be your best buddy as it needs no battery power to play music.
You simply need to mount this device onto your shower head and let the water run for a while. The running water powers the speaker to start playing your favorite music from your smartphone or tablet. Voila!
How does it work?
The water from your shower is enough to power this Bluetooth 4.0 speaker via a hydro-electric generator. So, that means, there is no need to recharge this speaker and it even turns off automatically, as soon as the water flow is shut down.
There is no need to pair your Bluetooth device to play music with this device as it automatically connects to your smartphone when Bluetooth is turned on.
This practical water-powered speaker is specifically created by Hyquadio to let audiophiles enjoy their favorite music while bathing.
Check out a short video below to learn in detail how this shower speaker functions.
Specifications:
Speaker power: 3W driver
Connectivity: Bluetooth 4.0 (BLE) with aptX lossless compression technology
Rated generator life: 30,000 hours of continuous use
Features
No need to recharge – Hyquadio comes integrated with a micro-hydroelectric generator that juices up the speaker whenever you are showering.
Turns on automatically – Whenever you start your shower, Hyquadio Bluetooth speaker automatically turns on and connects to your phone/tablet.
Multi-User support – Already paired phone can easily reconnect to Hyquadio without going through the re-pairing process again.
Better sound quality – Hyquadio is also integrated with a Passive Bass Radiator that improves its bass response and overall audio quality.
Pricing and Availability
The Hyquadio water-powered Bluetooth speaker is available on Amazon for $44.99.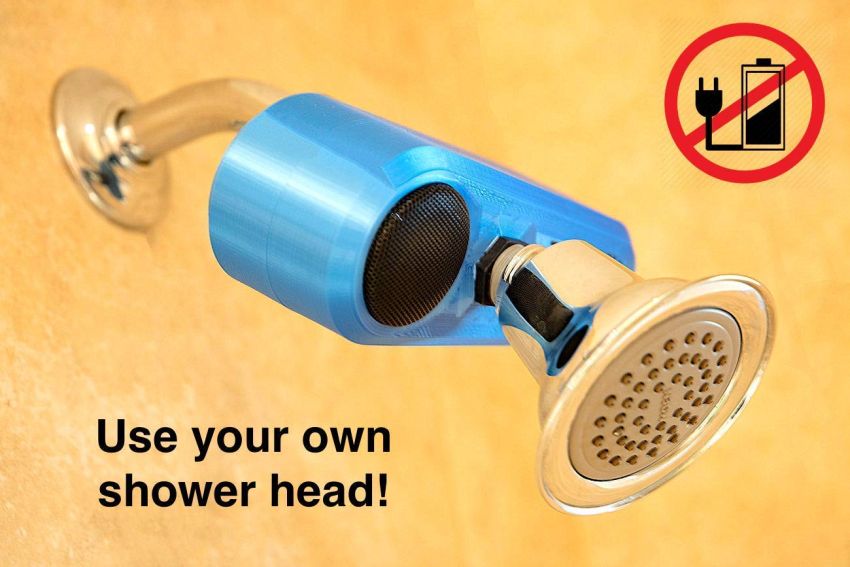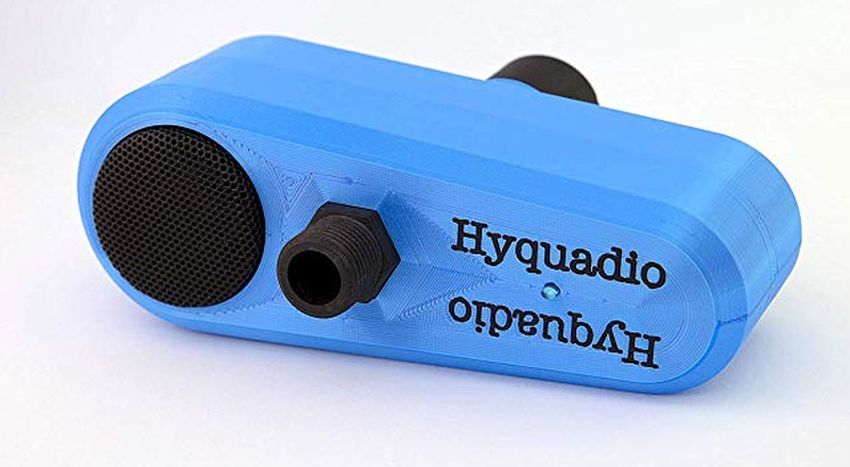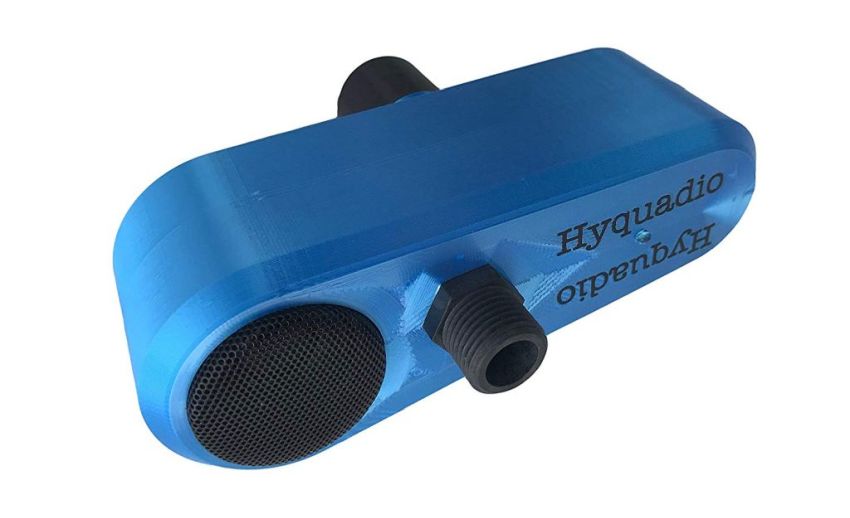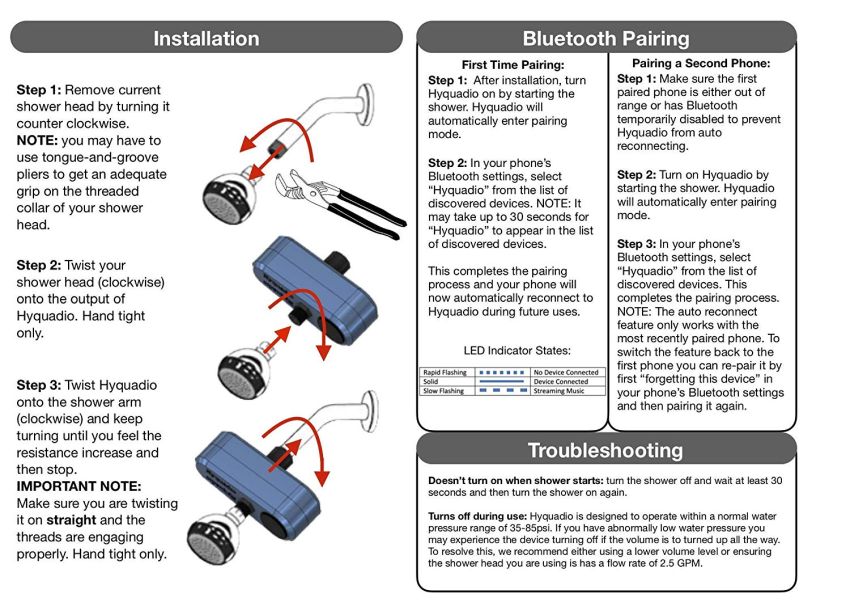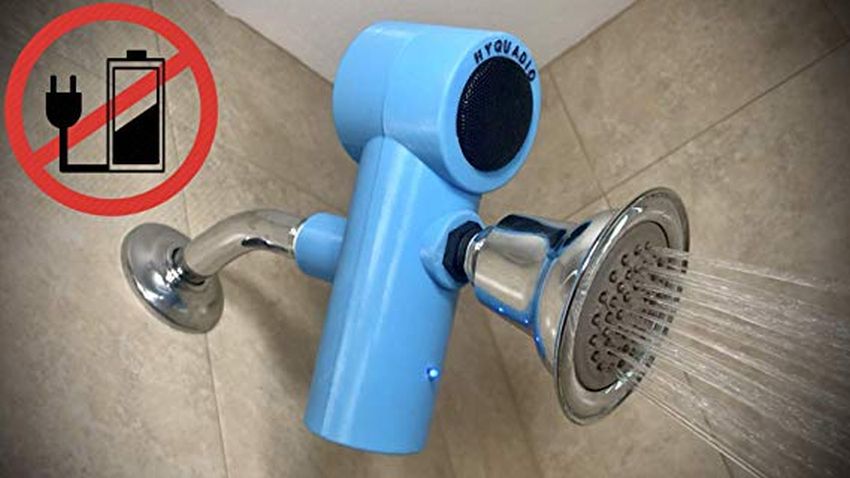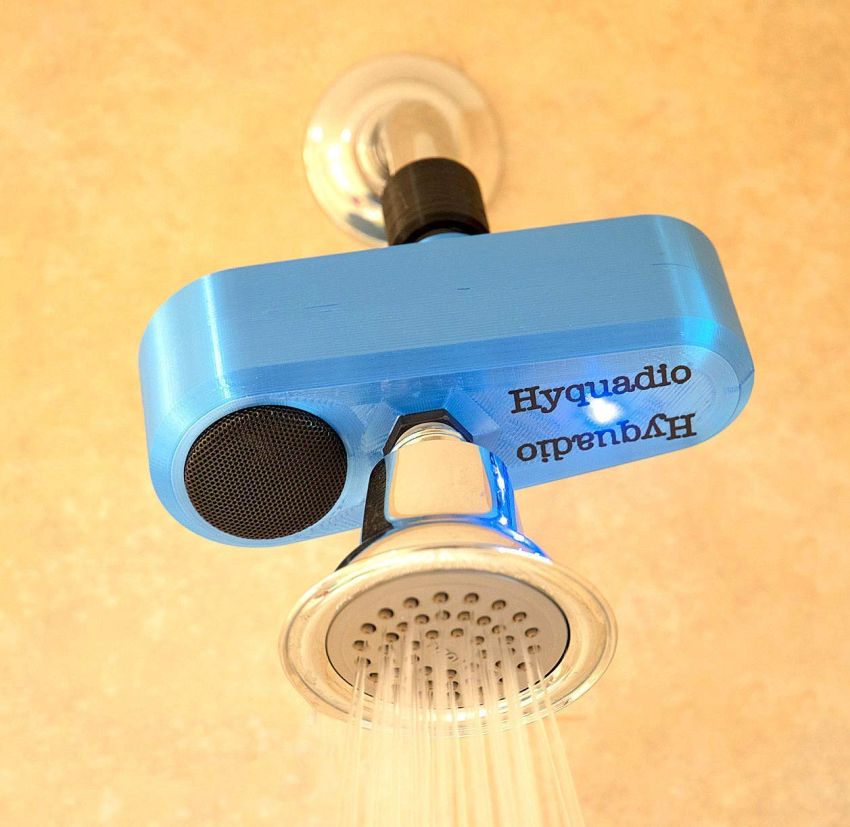 Via: BGR