Bringing the aesthetic of nature indoors has become an increasingly common trend in most home interiors. The traction has been felt not only because plants add a touch of greenery but also because they provide additional benefits of improving air quality and reducing stress.
Studies have shown that being around plants and greenery helps reduce stress and promote a sense of calm. In that case, if you want to spruce up your living space with plants, we have detailed 10 design ideas below, suggesting inspiring ways to incorporate plants into your home's interior design to make your living environment healthier and more enjoyable.
Vertical Gardens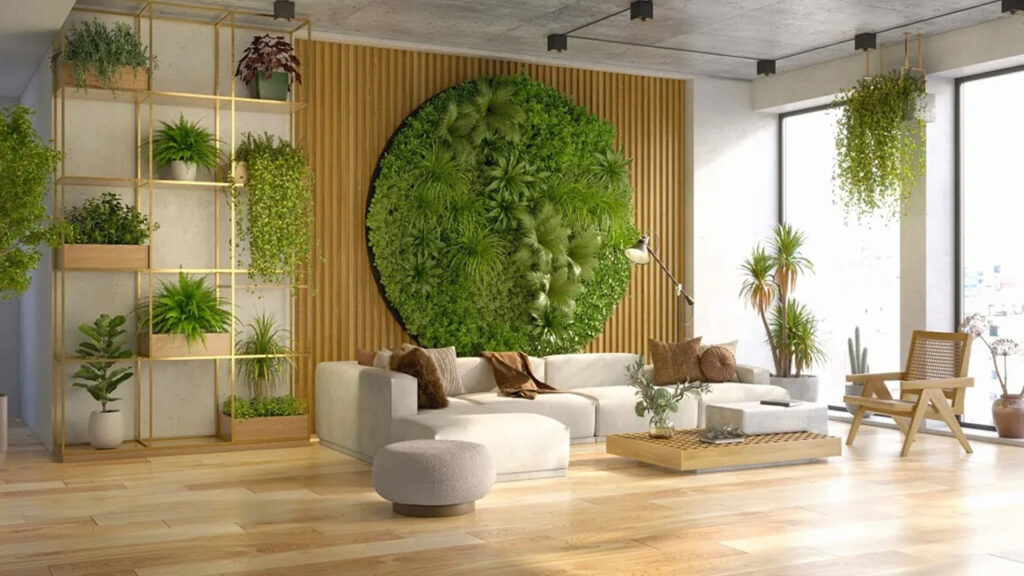 Vertical gardens are a great way to maximize limited space and make a stunning focal point. You can install wall-mounted planters or hanging pots to create a living wall filled with lush greenery. Vertical gardens, ideal for small apartments or homes with limited floor space, work well in larger homes as well, adding a touch of plant design to any room. However, ensuring proper irrigation to the virtual garden can be challenging. Weigh your choices and decide on a built-in irrigation system or a manual watering routine, but be sure of adequate drainage to avert water from damaging the wall on which you have set up your garden.
Hydroponics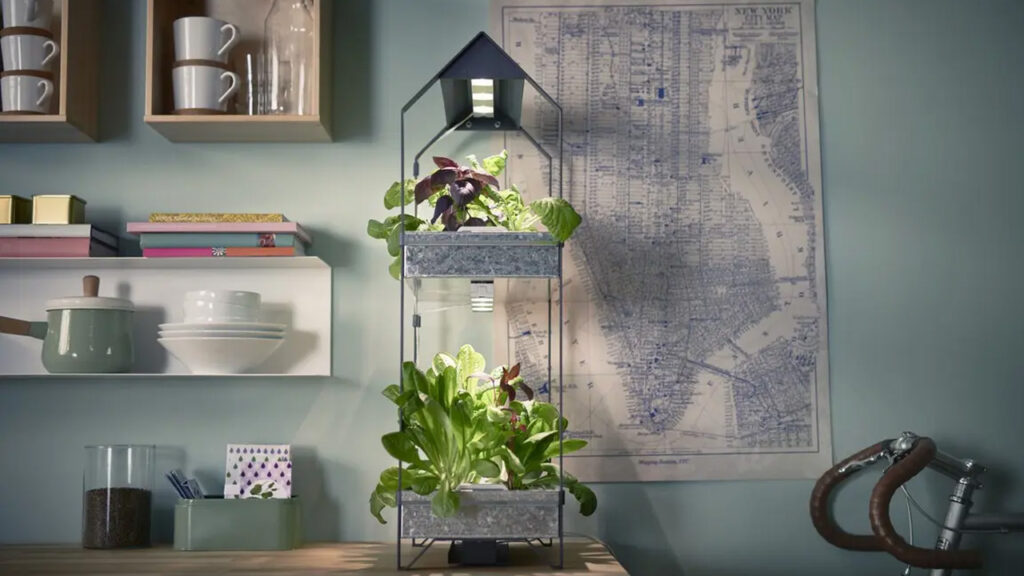 If you have concerns about setting up a soil-based gardening system, due to maintenance woes, take advantage of the hydroponic gardening technology. Hydroponic systems have many benefits in addition to using less water and easy management: they help avoid plant diseases and pests. Indoor hydroponic gardening utilizes a small space, especially when you choose aeroponic tower systems. With an aeroponic tower, you can utilize the tight corners of your rooms to make them beautiful. The vertical design uses approximately 90 percent less space, meaning a small area can accommodate many plants.
Terrariums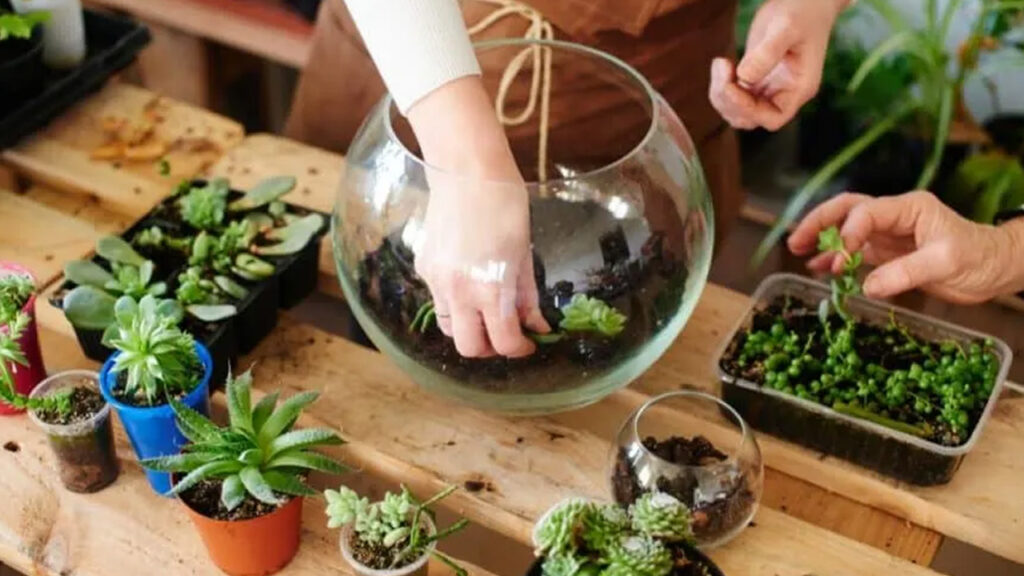 Terrariums are self-contained ecosystems that require minimal maintenance. These miniature gardens enclosed in glass containers are perfect for adding a touch of nature to your tabletops or shelves. Choose a variety of succulents, moss, and air plants to create a captivating and low-maintenance display.
Also Read: 10 Best Automated Indoor Gardens to Buy in 2023
Hanging Planters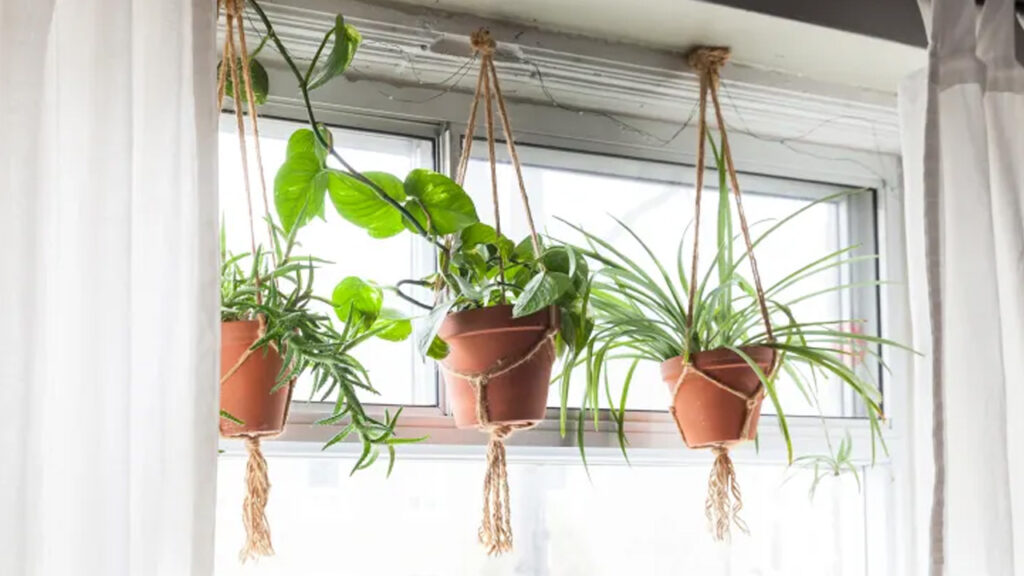 Create an eye-catching display by suspending plants in stylish hanging planters. These planters are equipped with hooks or ropes for easy installation and allow plants like pothos, ivy, or string of pearls to add cascading greenery. Hang them near windows, corners, or above furniture to bring life and visual interest to your living space. Hanging planters are especially famous for adding greenery and visual interest in balconies, porches, and windowsills.
Macrame Plant Hangers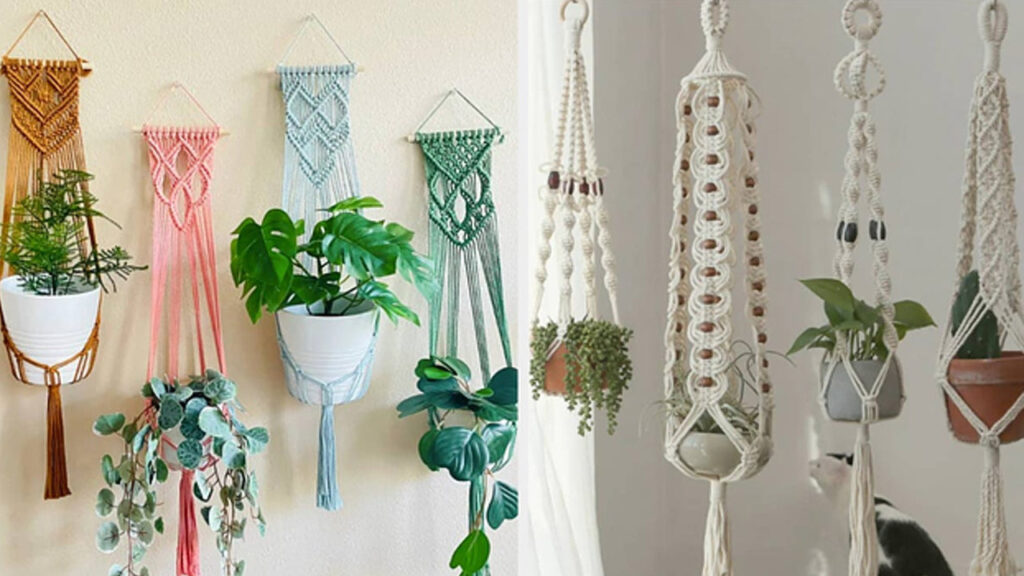 For a bohemian touch, incorporate macrame plant hangers into your home decor. These hand-knotted decorative holders, meant especially to suspend potted plants in the air, offer a unique way to showcase your favorite plants while adding texture and visual appeal. Macrame plant hangers are generally made from durable materials like cotton or jute rope and can be trailered to style, length or color of your liking. Hang them near windows, in empty corners, or create a cluster of hanging plants for an impressive display.
Statement Floor Plants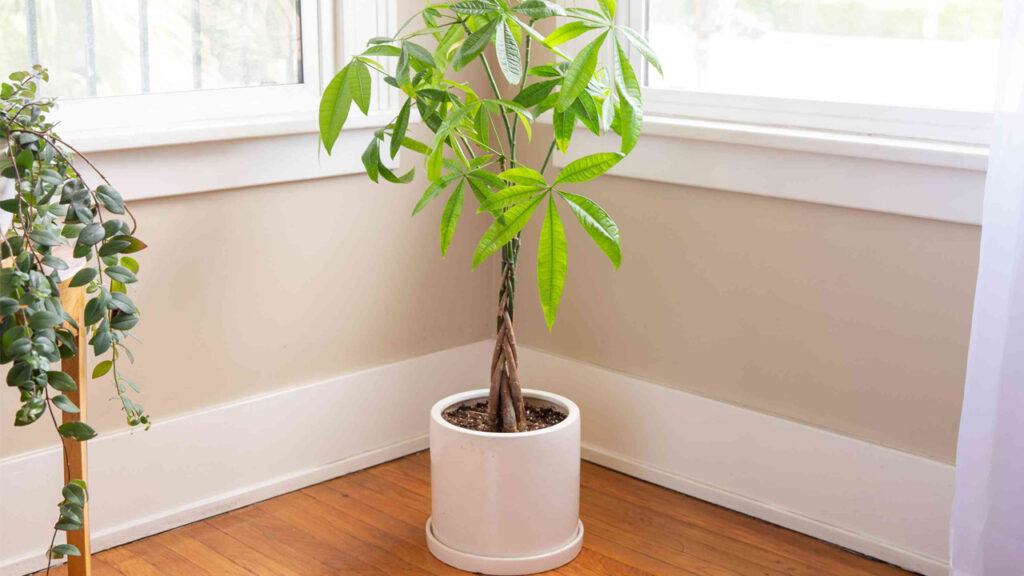 Statement floor plants are large, eye-catching plants specifically chosen and placed to make a bold visual impact in a room. Make a bold statement by placing these sizable floor plants in key areas of your home. Fiddle leaf figs, rubber plants, or palm trees are excellent for creating an instant focal point. These statement plants add height and drama and infuse your space with natural grandeur.
Kitchen Garden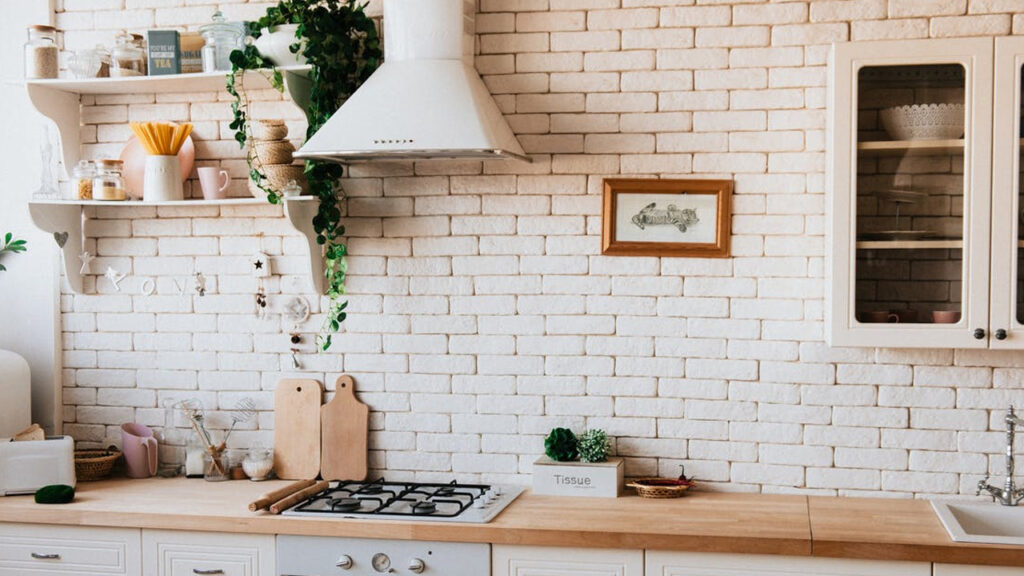 Bring your culinary skills to life by creating a mini herb garden in your kitchen. Plant herbs like basil, thyme, rosemary, or mint in small pots and place them on your kitchen windowsill or countertop. They will enhance your cooking experience and add a delightful aroma to your space. For instance, you can conveniently access fresh herbs for cooking, garnishing, or simply enhancing the flavor of a dish you're preparing.
Plant Shelves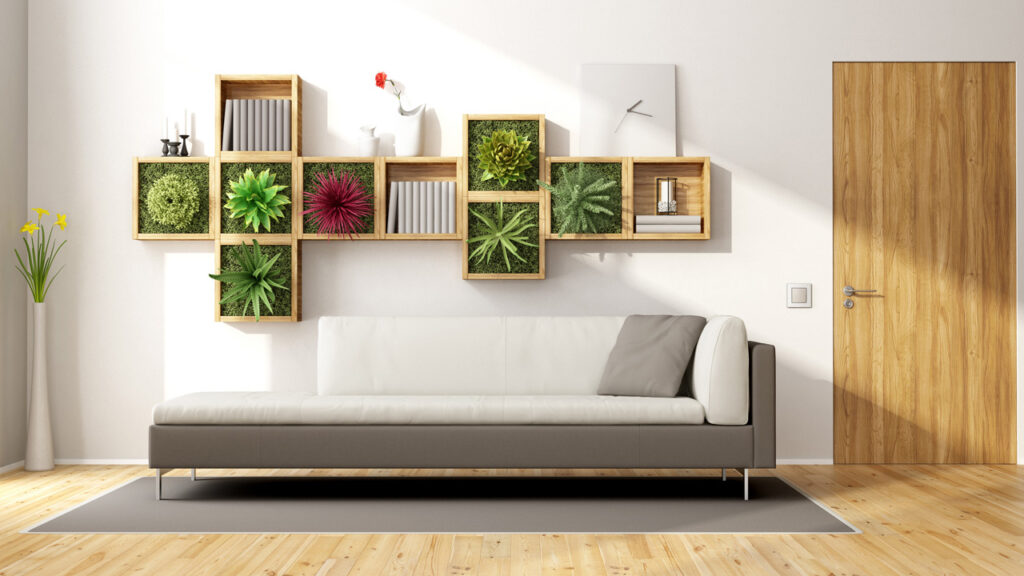 Plant shelves are specifically designed for displaying and organizing potted plants. Install floating shelves or open bookcases to create a stylish platform and arrange plants of various heights, textures, and colors on different levels to create a visually appealing display. This idea works wonders in living rooms, home offices, or any area that needs a touch of green.
Succulent Arrangements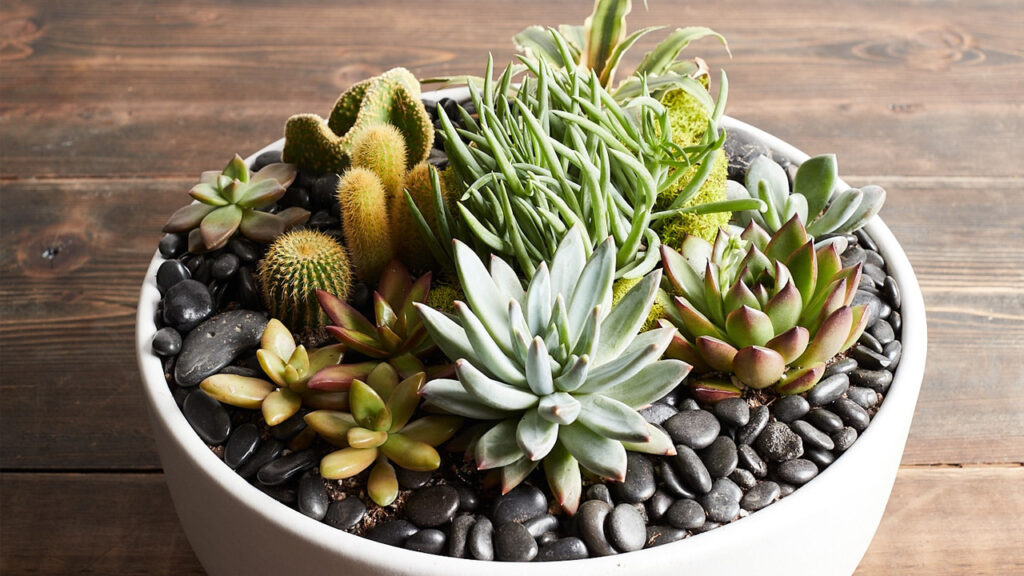 Succulents are low-maintenance plants that come in various shapes, colors, and sizes. Create gorgeous succulent arrangements in terracotta pots, glass containers, or vintage teacups. These drought-tolerant plants will thrive in bright, sunny spots and add a modern touch to your home decor.
Bathroom Oasis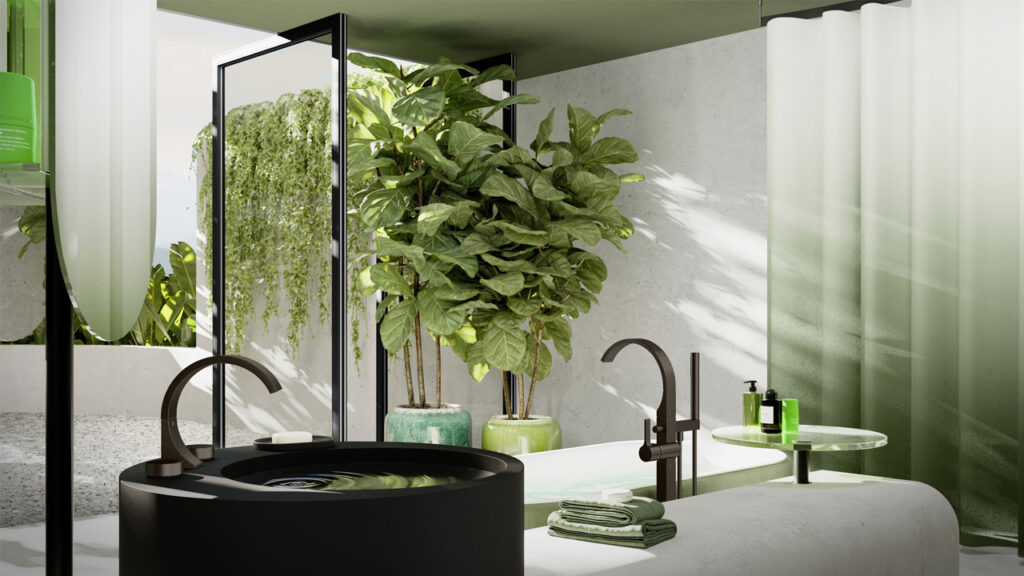 Transform your bathroom into a tranquil oasis by incorporating plants known for thriving in humid environments. Boston ferns, snake plants, or peace lilies are perfect for adding a spa-like ambiance to your bathroom. However, ensuring the plants receive adequate indirect light and occasional misting is good to keep them healthy.