For students and young professionals, who live alone and hardly have time to do the dishes, WeeWash is a handy and practical device. This new invention is created by a pair of Glasgow-based mechanical engineering graduates, Pierre Guglielmi and Francisco Carreño. The duo claims their creation is the world's smallest dishwasher on the market.
Their product is currently in the development phase, but the designers claim it will clean two meals' worth of dishes at a time on a 10 to 20-minute cycle. It will be a smart alternative to washing dishes by hands for busy homeowners, or young professionals who live in small apartments or studios with restricted kitchen space.
The smallest dishwasher contains a small water container at the back. This container needs to be filled before each wash and a flow pipe drains dirty water directly into the sink. The pair has successfully tested the inner workings of their micro dishwasher. WeeWash currently uses 250 watt-hours of energy per cycle, using four times less power than a standard dishwasher.
Measuring just 45cm high by 25cm wide and 45cm deep, the machine is equivalent to a coffee machine. The portable device has been designed to save space, time, energy and money. Moreover, it is eco-friendly and there's no need for installation or plumbing. This means it can easily fit on to a worktop and can be stored away after use.
Guglielmi, from France, came up with this idea several years ago, after having to deal with mountains of dirty dishes in his shared student flat in Paris. With the micro-dishwasher, people don't have to accumulate a huge pile of dirty dishes for cleaning in their huge dishwashers. Having dirty dishes sitting for days, make the kitchen look untidy and also causes a bad smell. But this won't be a problem with WeeWash, as you can easily clean dishes every day or after each meal.
Last year, Guglielmi teamed up with Carreño, from Peru, during their Masters of Science course in Mechatronics at the University of Strathclyde in Glasgow. Together they developed this device in one of the university's workshops.
Also Read: Heatworks' Tetra Smart Tabletop Dishwasher is a Boon for Singles
WeeWash was the winner of Shell LiveWIRE Smarter Future Programme (Nov 2017) and selected as a finalist in Scottish Power – Iberdrola Challenge (Sept 2018).
Currently, the duo is trying to raise money in VOOM Pitch, a UK-wide crowdfunding competition, to build a final prototype that is expected to be prepared by the end of next year.
To support the WeeWash dishwasher, you can donate here. Once it reaches the production phase, WeWash could be sold for around £250.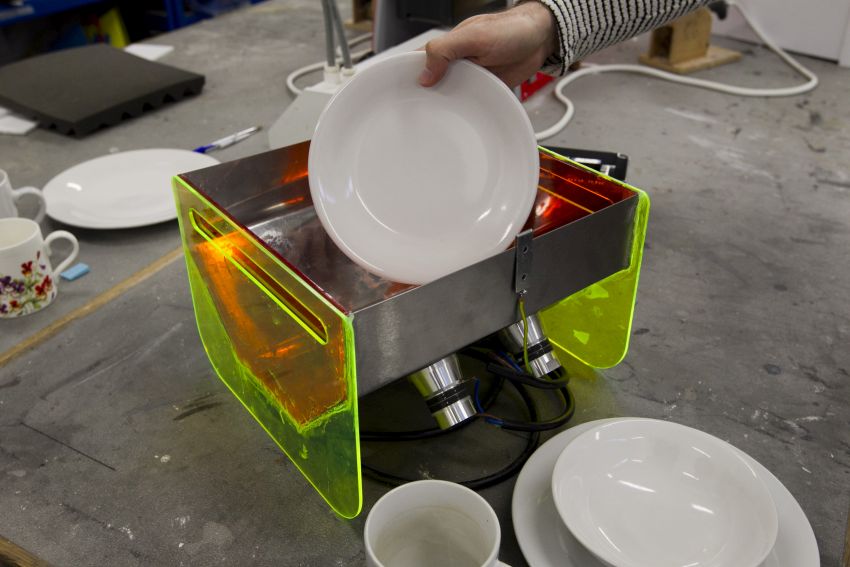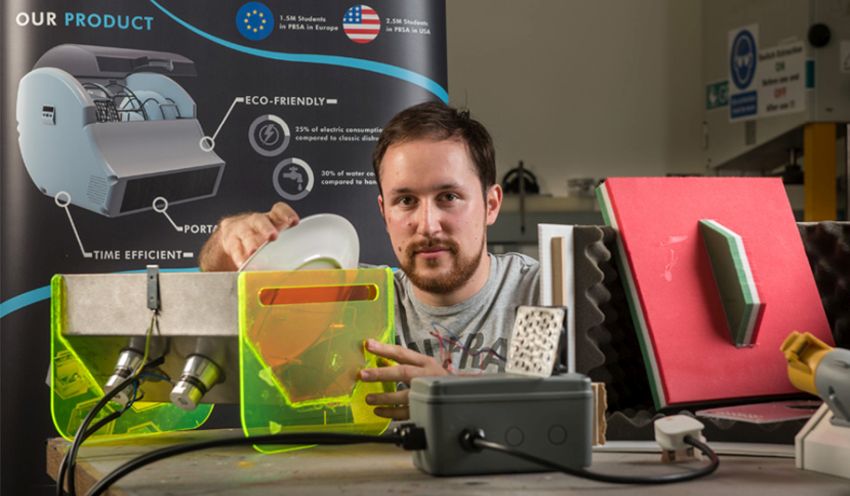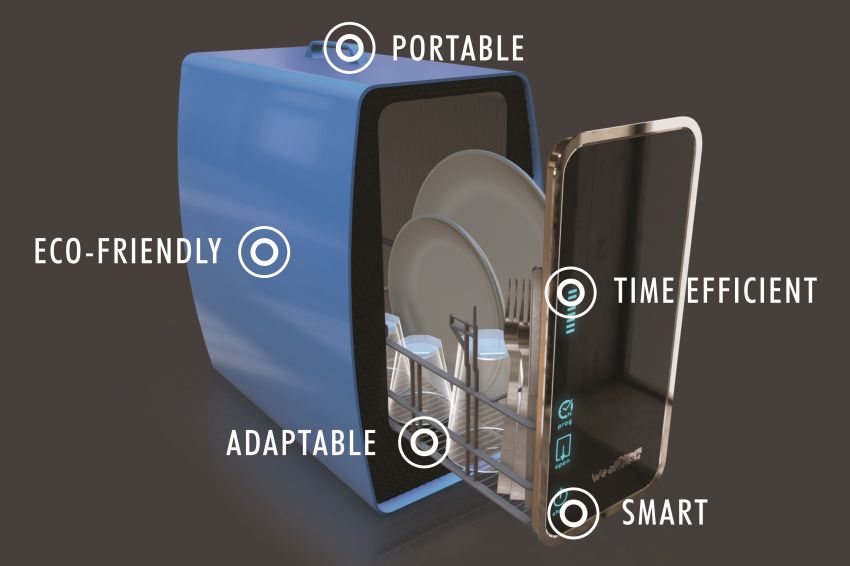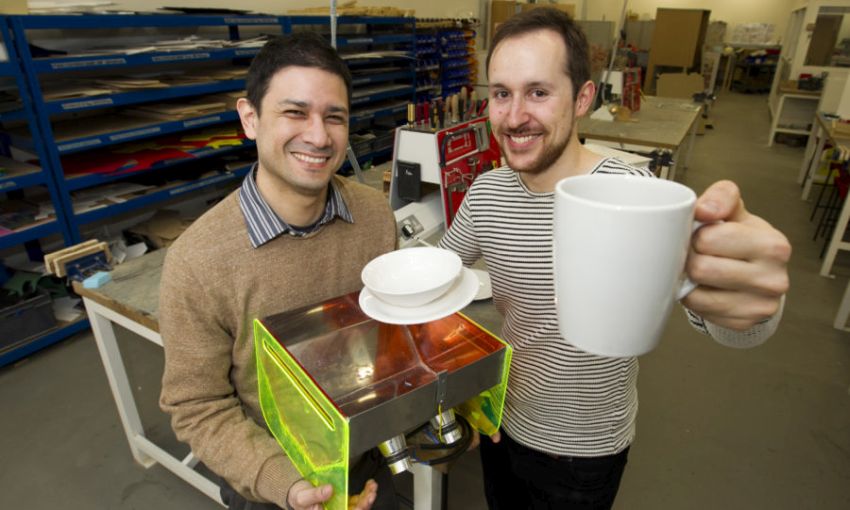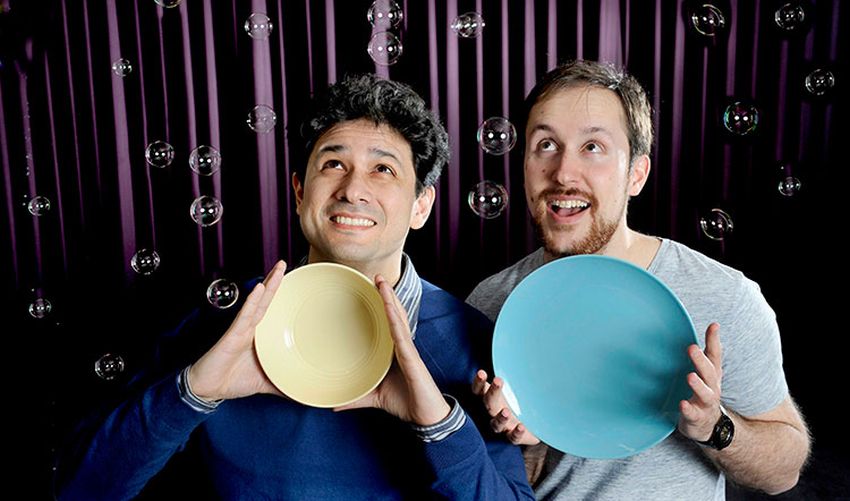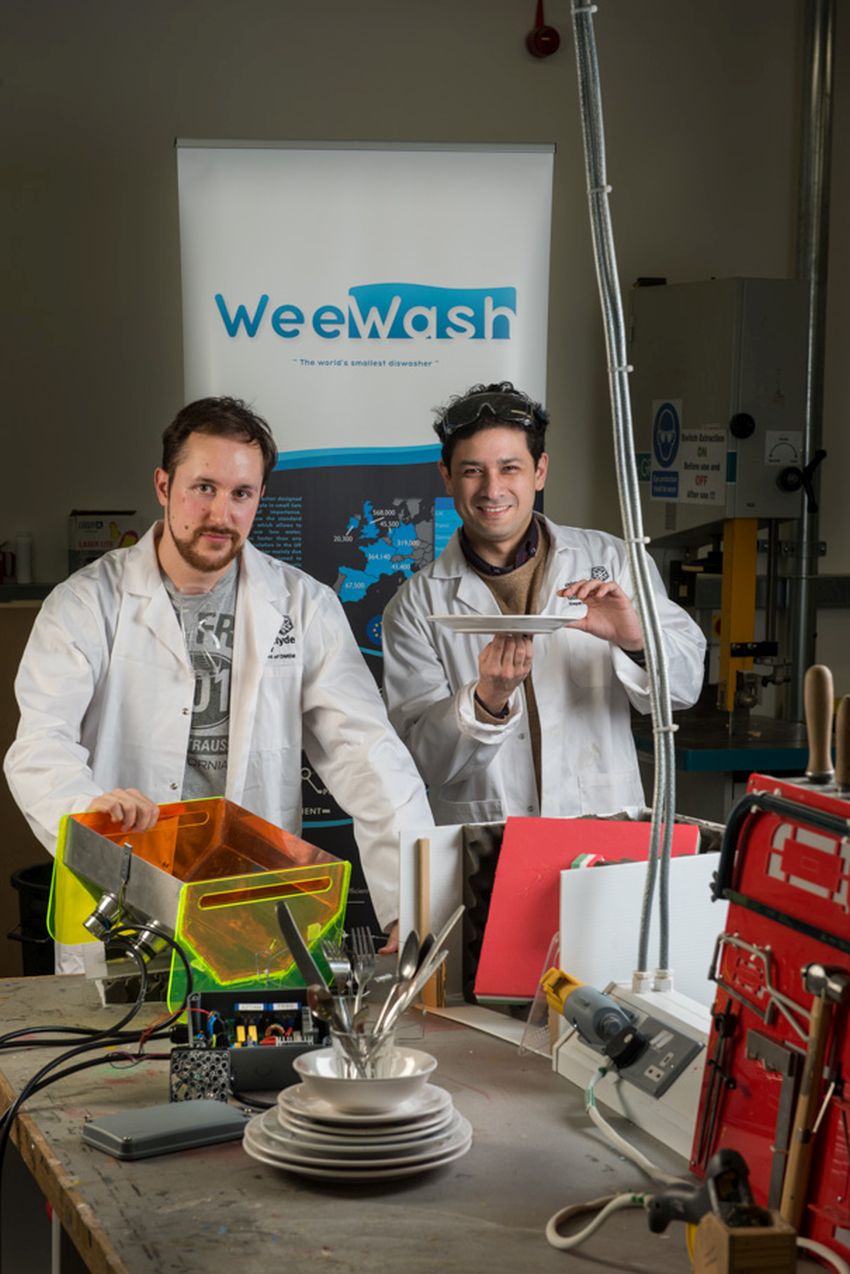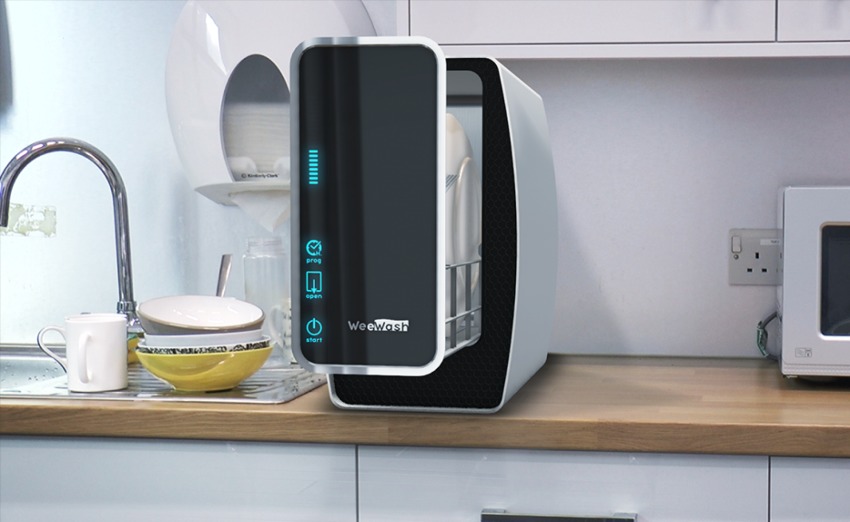 Source: WeeWash