Updated: 6 August, 2021: Heatworks has unveiled the Tetra Smart Tabletop Dishwasher at CES 2018 and now is taking pre-orders for the same. You can pre-order it now for $399, which can save you 100 bucks from its proposed retail price of $499.
1The South Carolina-based tech company Heatworks has debuted Tetra smart tabletop dishwasher along with new and upgraded version of its tankless electric water heater named Model 3 at CES 2018. It is an easy-to-use dishwasher that requires no special plumbing, and can be placed anywhere using a standard electrical outlet. Designed in collaboration with global design firm Frog, it has two place settings – one accommodates plates, bowls, cups and flatware, while the other can house 10 plates or 12 pint glasses.
You have to fill water manually with hands, which further helps to keep a check on your water consumption easily. There is also a built-in detergent reservoir with capacity for dozens of cycles. Tetra smart countertop dishwasher is transparent, allowing users to have a view the entire dishwashing process. It doesn't use traditional water heating techniques, rather it is powered by company's Ohmic Array Technology that makes use of graphic electrodes and electronic controls to excite minerals present in the water to directly heat it up.
Also Read: An end to washing dishes? Scientists unveil world's first self-cleaning metal
Heatworks claims that this method of heating water is more efficient and safer than any other in the market. The Tetra smart tabletop dishwasher will cost about US$300, and will be available for purchase in late 2018.
If you're a financially savvy homeowner looking for a small-sized dishwasher that can help to minimize water consumption, it is a viable choice for you.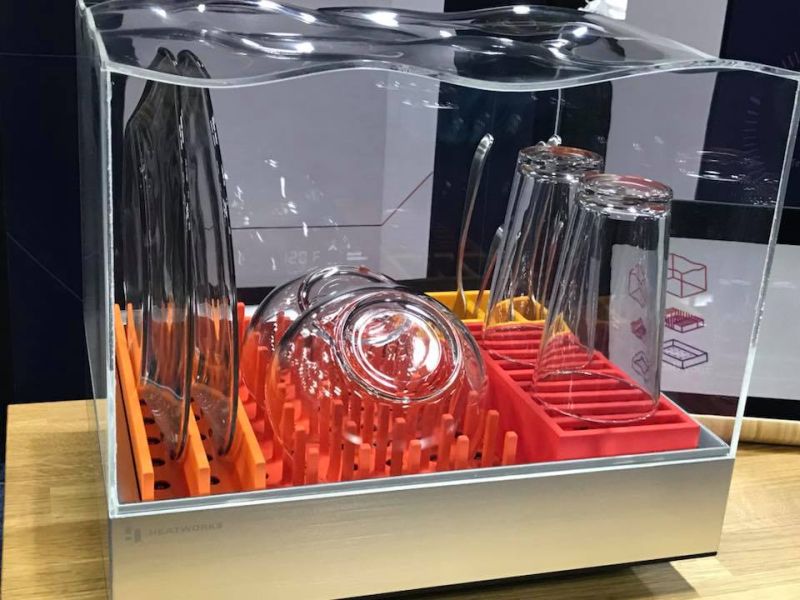 Via: TheVerge