For Warshauer family, residing in 115 North Main St. home in West Hartford, Halloween is not really an event to scare off people. That's the reason they often decorate their home with creative themes on Halloween rather than scary embellishments. Likewise, this year Matt Warshauer along with his three daughters created a spectacular Vietnam-themed Halloween display outside their house.
Matt and his daughters Emma (nearly 16 and a junior at Hall), Samantha (14, a freshman at Hall), and Jess (11, a sixth-grader at King Philip) together decided to form something a little more subliminal and thought-provoking at the same time. Therefore, the resulting annual display at the Warshauer family's house is somewhat political, commemorating the 50th anniversary of America's involvement in the Vietnam War.
West Hartford's Halloween display is designed to replicate several major elements from the war, including replica of a downed Huey helicopter (the classic symbol of Vietnam Veteran's Memorial in Washington) and collection of bamboo huts. Entire Halloween display is made from recycled scrap wood and unused PVC piping. For little Halloween effect, dummies of soldiers are added to the scene.
Also Read: Man Builds Area 51 Halloween Display at His Home in Salt Lake City, Utah
These dummies are dressed in camouflage, touting weapons and wearing Asian conical hats on their ghoulish skull heads. However, the major message of the display has been written on a signboard nailed to a large tree saying, "What have we learned of war beyond the need to support our troops?" This message depicts a thought provoking question that Americans have failed to come to grips with.
According to Matt Warshauer, several motorists and passerbys do take a second glance of this eye-catching site, consisting of a downed Huey helicopter and soldiers ready for war. People stop by to take pictures, however some even find the idea creepy. But even if people don't like it, they're somehow provoked to think about why they don't like it.
It's indeed a groundbreaking idea to celebrate the spookiest day of the year with a gripping message. Warshauer family is also planning on inviting the community to write names of war veterans on the wall, adding one more layer of meaning to the display, which will eventually come down on 1st November.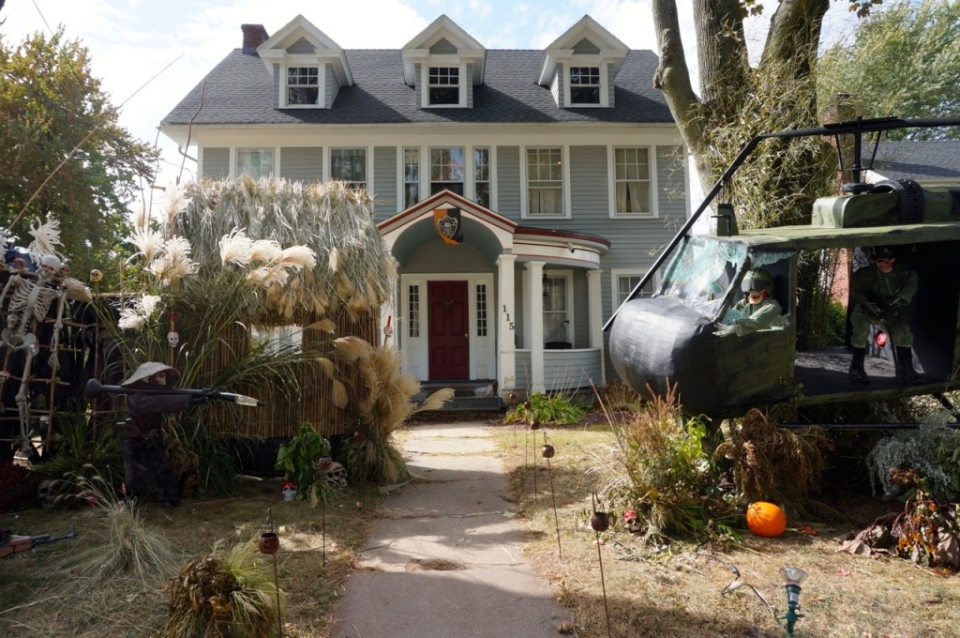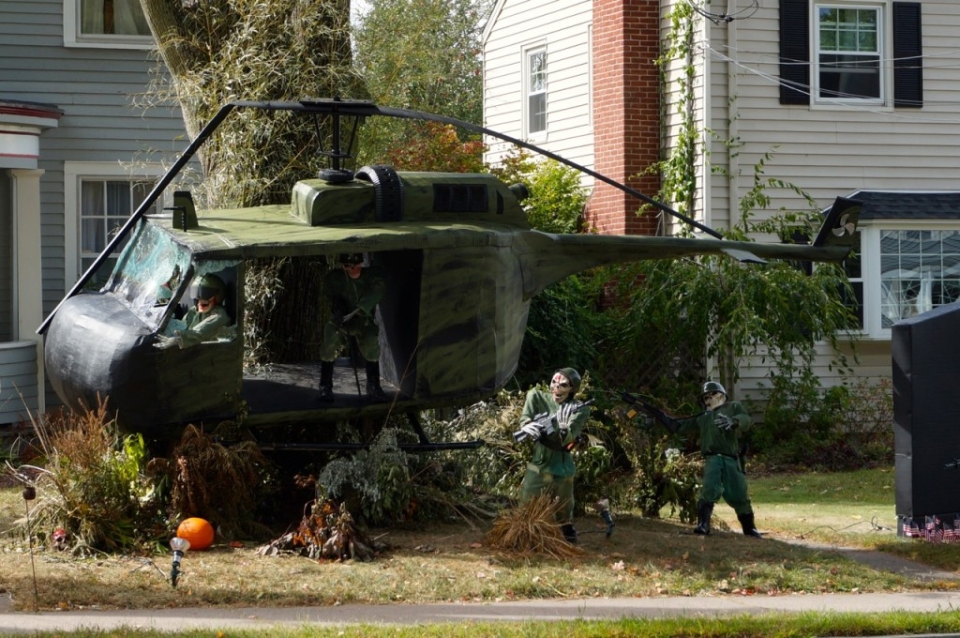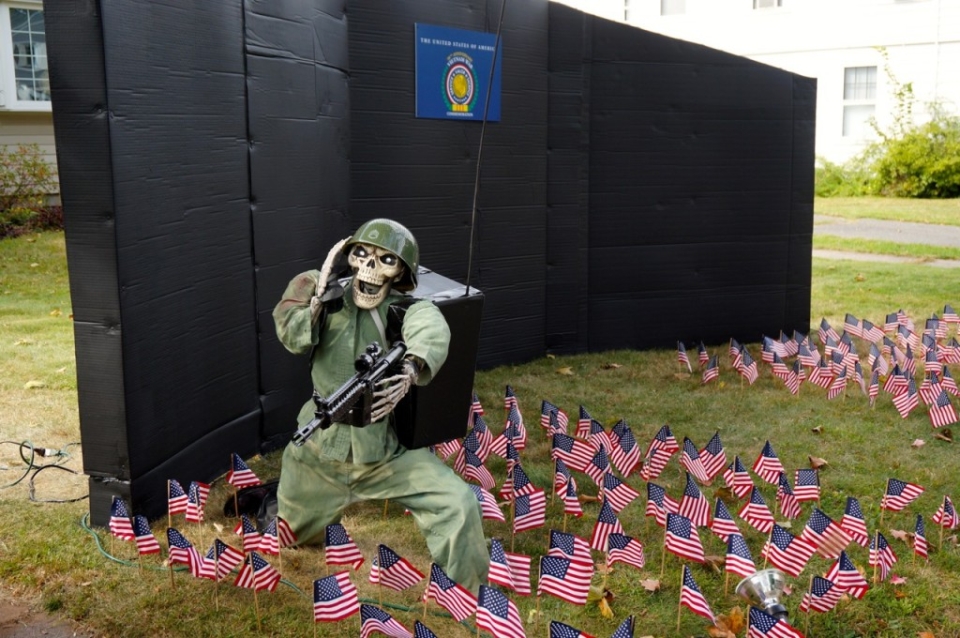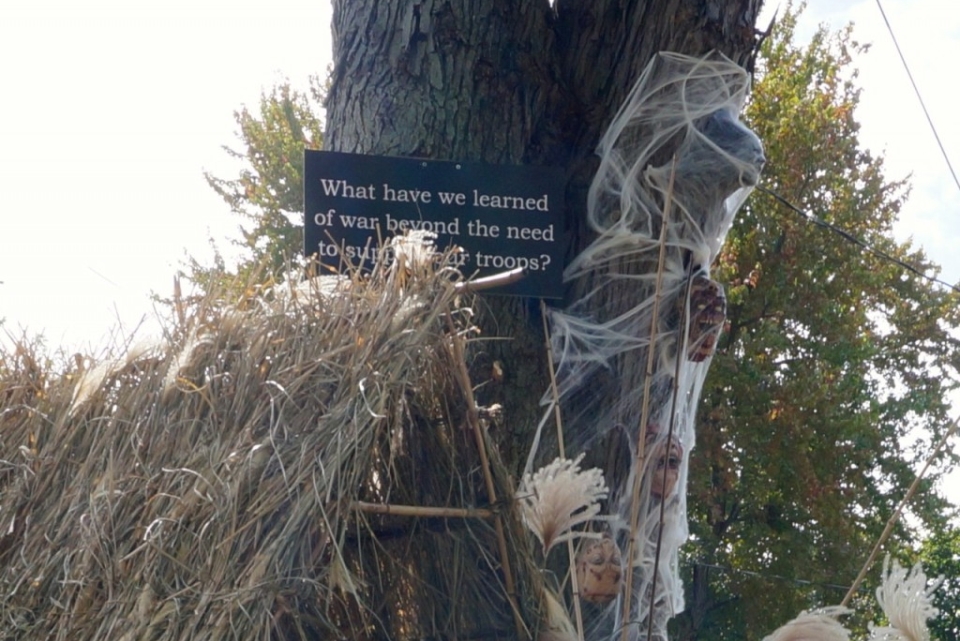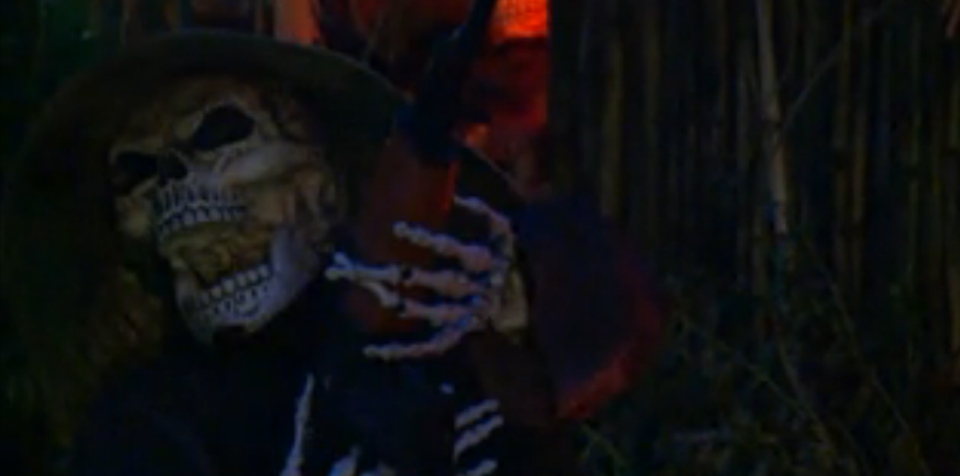 Via: FoxCT