The three members of Ghetto Gastro (a renowned collective of chefs) have worked with kitchen designer CRUX and American retailer Williams Sonoma for over a year to design a line of countertop kitchen appliances.
The new kitchenware collection offers sleek, simple-to-use appliances with bold design details and black colorway featuring shades of red. According to Jon Gray, co-founder of Ghetto Gastro, they have designed "CRUXGG to tell a story through their shared visions of style and purpose, one that lifts up communities and allows us to connect through food."
There are many different products in the collection but the waffle maker seems like a really cool appliance. Below are listed the products from the collection: You can buy them from Williams Sonoma's official website.
The KING – CRUXGG KING 3.5HP Blender Capacitive Touch Matte Black
The 10-speed KING blender is a powerful gadget. With a 3.5 peak horsepower motor, it can easily handle ice, frozen fruits, fresh veggies and more. It can even turn grains into flour and nuts into milk with the push of a button.
Price: $299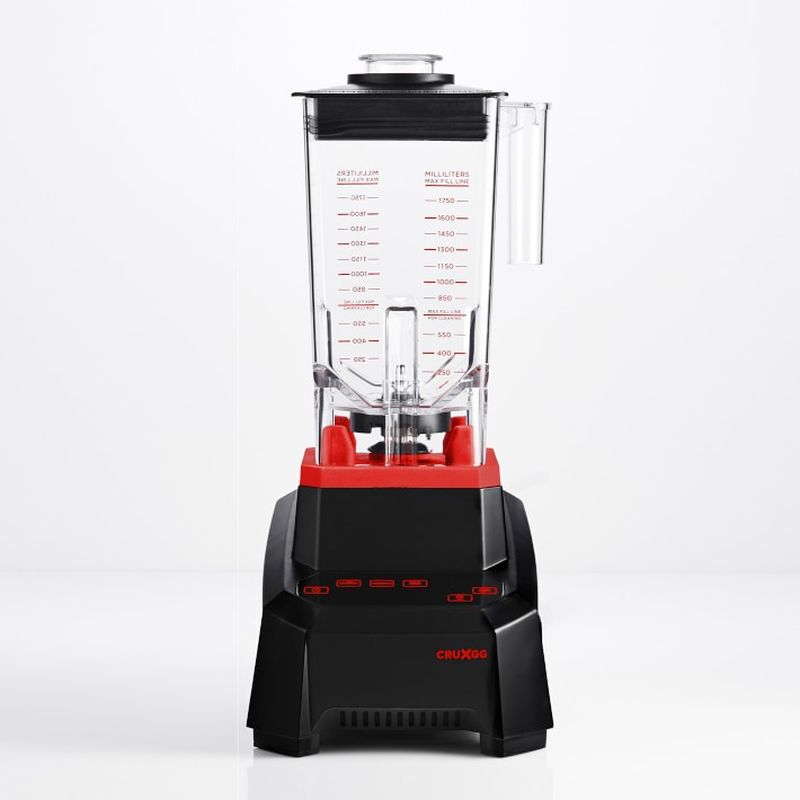 The DRIP – CRUXGG DRIP 14 Cup Programmable Coffee Maker Matte Black
This coffee maker features three coffee strength settings – regular, gourmet, and bold – allowing a user to choose the type of brew they want every time. Other features are pause and serve, auto shut off, and a permanent filter basket and no paper filters are needed for operation.
Price: $99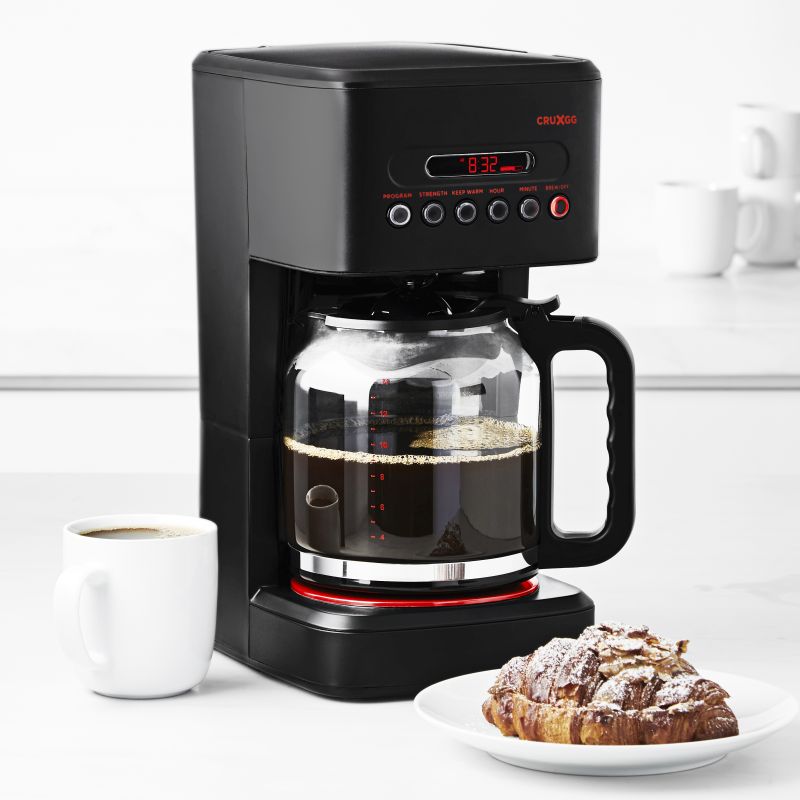 The MUSA – CRUXGG MUSA 6.5 Qt. Air Pro Cook & Fry Matte Black
The MUSA AirPro combines ten cooking functions into one sleek machine. It is mainly a pressure cooker and an air fryer. This exciting appliance will look good on the counter and will come in handy to pressure cook, slow cook, air fry, roast, bake, broil, steam, sauté.
Price: $299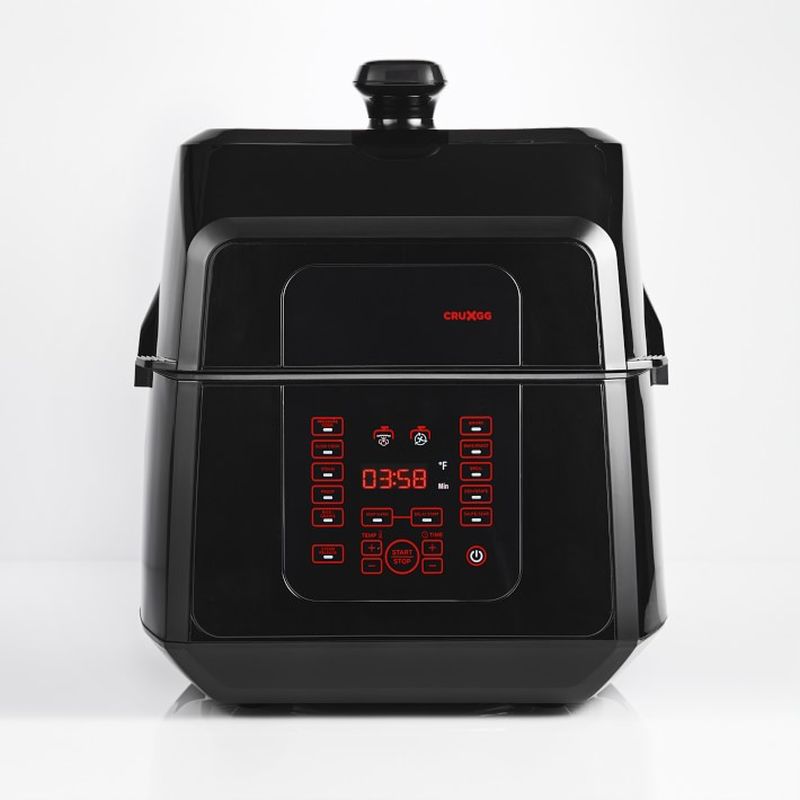 The BRED – CRUXGG BRED 2LB Bread Maker Matte Black
BRED is an all purpose bread maker built to save time and simplify baking. It has 15 preset programs, two loaf sizes, three crust colors and can be used to make jams, doughs and cakes.
Price: $169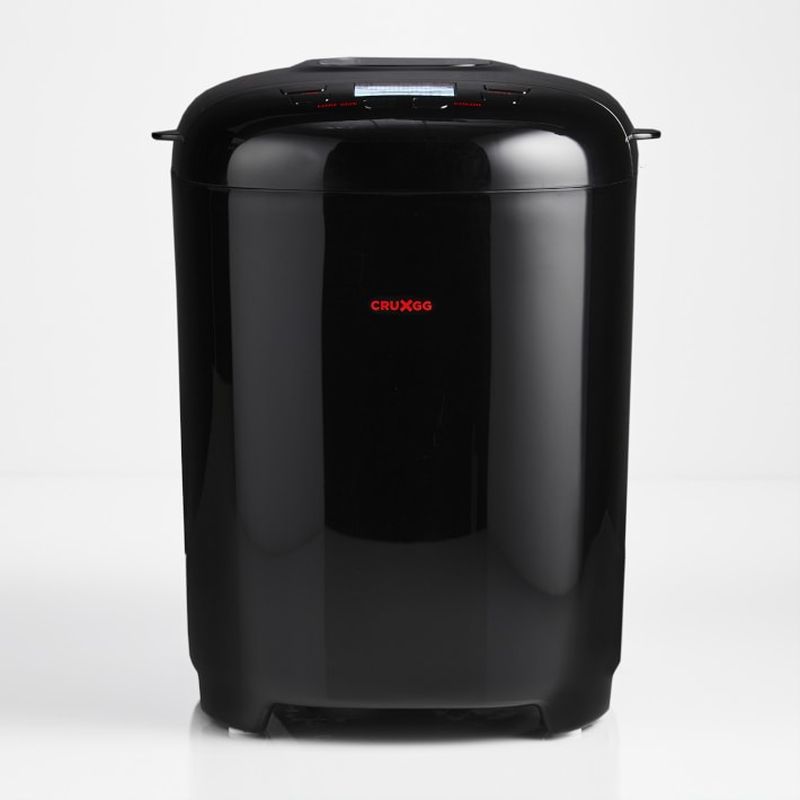 Also Read: Yuting Chang Creates Unique Ceramic Tableware that Resembles Plywood
The SATA – CRUXGG SATA 2 Slice Toaster Matte Black
The SATA 2-Slice toaster has features of a perfect countertop toaster. It has extra-wide slots which mean there is more room to hold a thick bread, bagels, and Texas-style Toast. There are 6 shade settings with reheat for precise browning.
Price: $69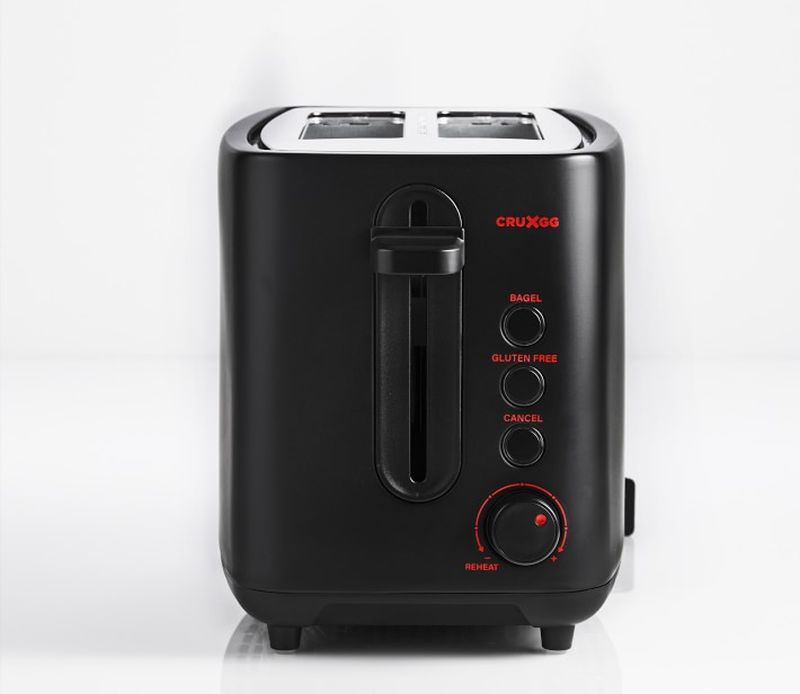 The TRNR – CRUXGG TRNR Double Rotating Waffle Maker Matte Black
The TRNR double rotating waffle maker can cook up to 8 Belgian style waffles in under ten minutes. Furthermore, it ensures even cooking and browning on all the angles.
Price: $149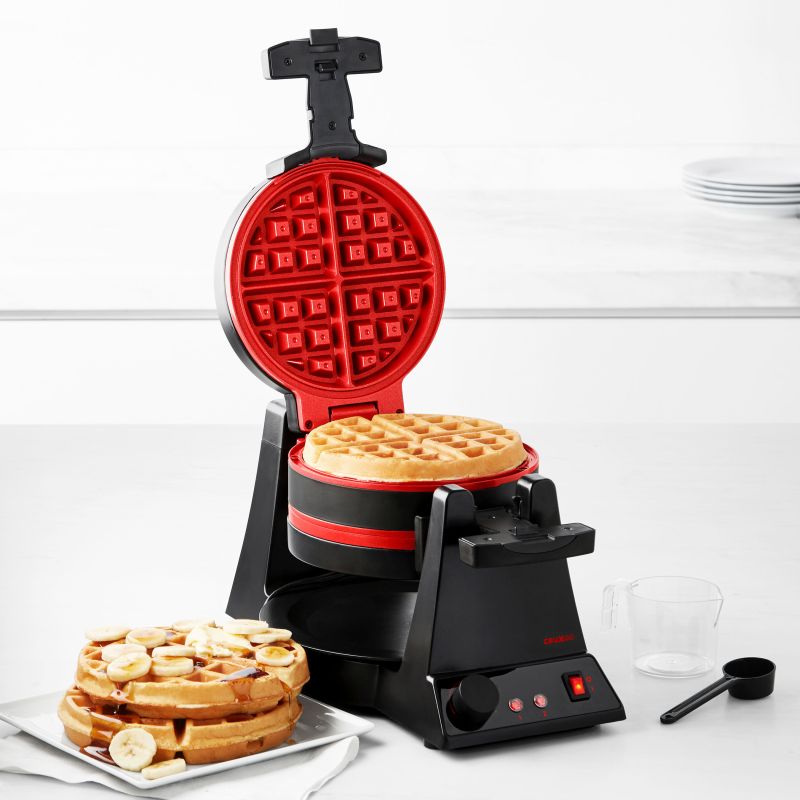 The NEFI – CRUXGG NEFI 6 Slice Digital Toaster Oven with Air Frying Matte Black
The NEFI Toaster Oven combines intense heat and turbo convection to maximize airflow that helps in cooking crispy food.
Price: $249