In the past few years, not only homeowners but interior designers have also been inclining towards eco-friendly and sustainable practices. Now that we're celebrating women's day in a few days, our focus zooms in on the women designers who have been consistently promoting sustainability and eco-consciousness through their creative designs. With their innovative and out-of-the-box perspectives, these pioneering designers have literally changed the way we think about our interiors.
These female designers have proven that eco-friendly practices and stunning designs can work in harmony without any major roadblocks. While prioritizing sustainability, they have curated breathtaking functional spaces using techniques and materials with minimal environmental impact. Hence, their interior designs scream long-term sustainability.
By exploring the amazing works of these popular women, we'll throw light on the latest trends and practices in eco-conscious interior design. Meanwhile, we can gain more insights on how to deck up our homes in an eco-friendly way.
Without further ado, let's acquaint you with the five women designers promoting sustainability to make modern home interiors super gorgeous.
Clodagh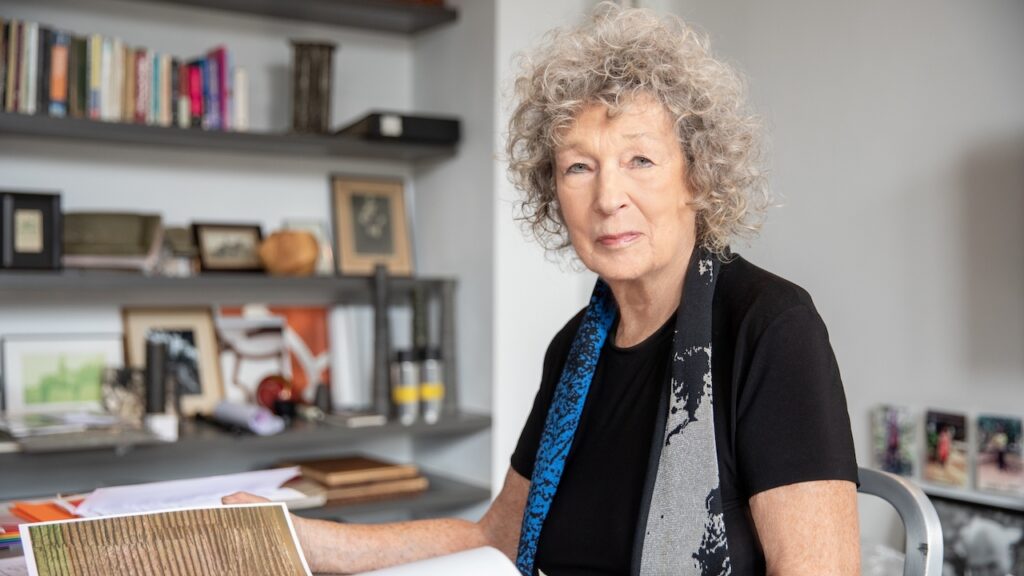 World-renowned interior designer Clodagh is popular for her holistic and minimalist approach to her interior design projects. She is originally from Ireland but currently residing in New York City in the United States. With more than 35 years of experience in the industry, she has a wide range of projects under her name. From luxury resorts and hotels to private spas and residences, this mononymously named interior designer has set up several interior spaces centered around sustainable designs.
For her incredible creativity and years of practice in the field, she also has been featured in many popular publications, like Elle Decor, Architectural Digest, and Vogue. According to her, she believes in making the most of sustainable and natural materials while adding energy-efficient technologies and systems to her designs. After all, creating spaces with such techniques and materials leads to minimal environmental impact.
You will find a lot of natural elements in her designs. Some of these elements include water features, living walls, and natural light for adding a sense of harmony and calm to the interiors. Meanwhile, her curated spaces are quite adaptable and accessible so that people of all age groups can enjoy their surroundings while feeling comfortable.
One of her most talked about sustainable design projects is the well-known 1 Hotel Brooklyn Bridge. The interior of this luxury hotel is more like a sustainable oasis in the heart of the fast-paced New York City. It boasts several eco-friendly features, like energy-efficient appliances and lighting, a rainwater harvesting system, and a green rooftop with an apiary and garden. Even the overall design of this hotel consists of a lot of natural materials, like reclaimed stone and wood, to ensure that the building has a deep connection with nature.
Besides that, Clodagh is also a member of the Sustainable Furnishings Council. Plus, she has attained many awards for her sustainable designs, such as the SFC's 2020 Visionary Award. Her work is a living example of how one can make green designs part of everyday life.
Sarah Barnard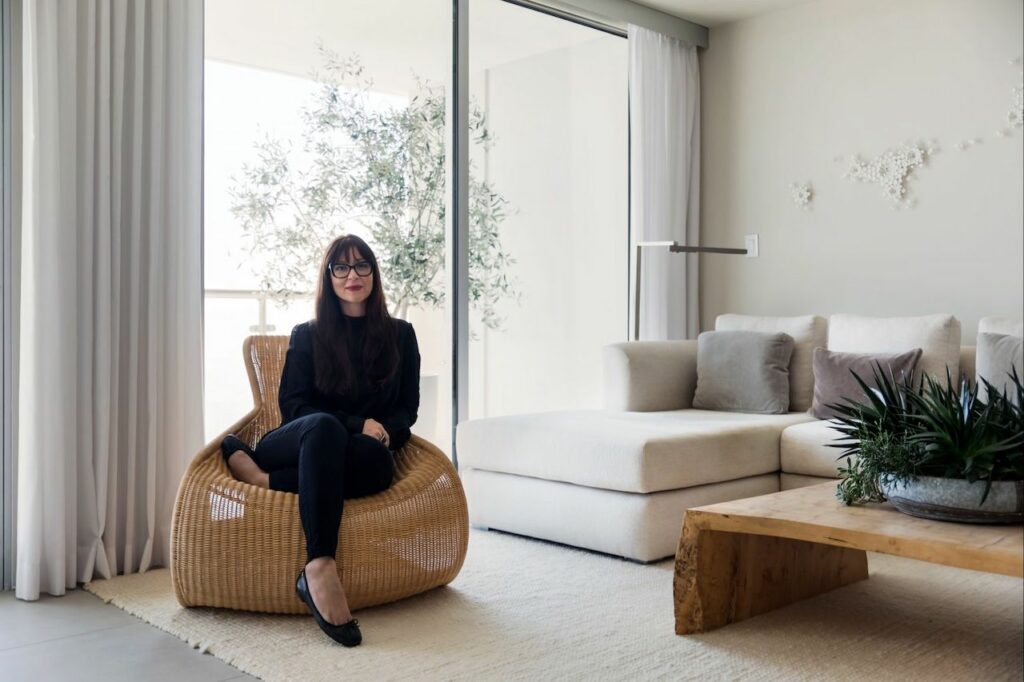 Sarah Barnard is a Los Angeles-based award-winning interior designer. She is famous for her inviting and warm designs that also incorporate sustainable and natural materials for creating eco-friendly and aesthetic spaces.
She follows an eco-conscious design approach that focuses mainly on promoting well-being and a healthy lifestyle while reducing the environmental impact. She believes that by adding natural and reclaimed materials, like recycled glass, organic cotton, and reclaimed wood, it's convenient to form environmentally responsible and practical living spaces.
You'll see a connection to the outdoors in her designs, as most of her interiors include greenery, natural plants, and energy-efficient elements. Besides that, she is also committed to sourcing materials from local sources and artisans. That's because she strongly emphasizes supporting local communities more than anything else.
She even renovated a mid-century modern home in the Hollywood Hills, which got her huge recognition due to the use of many eco-friendly features. Some of the notable environmentally-friendly features of this project are solar panels, green roofs, and a rainwater harvesting system. Plus, the use of non-toxic paint, bamboo flooring, and reclaimed wood also highlights adding natural and recycled products in stylish and functional modern-day homes.
Also Read: Top Designers Share Their Favorite Spring Interior Design Trends 2023
Libby Langdon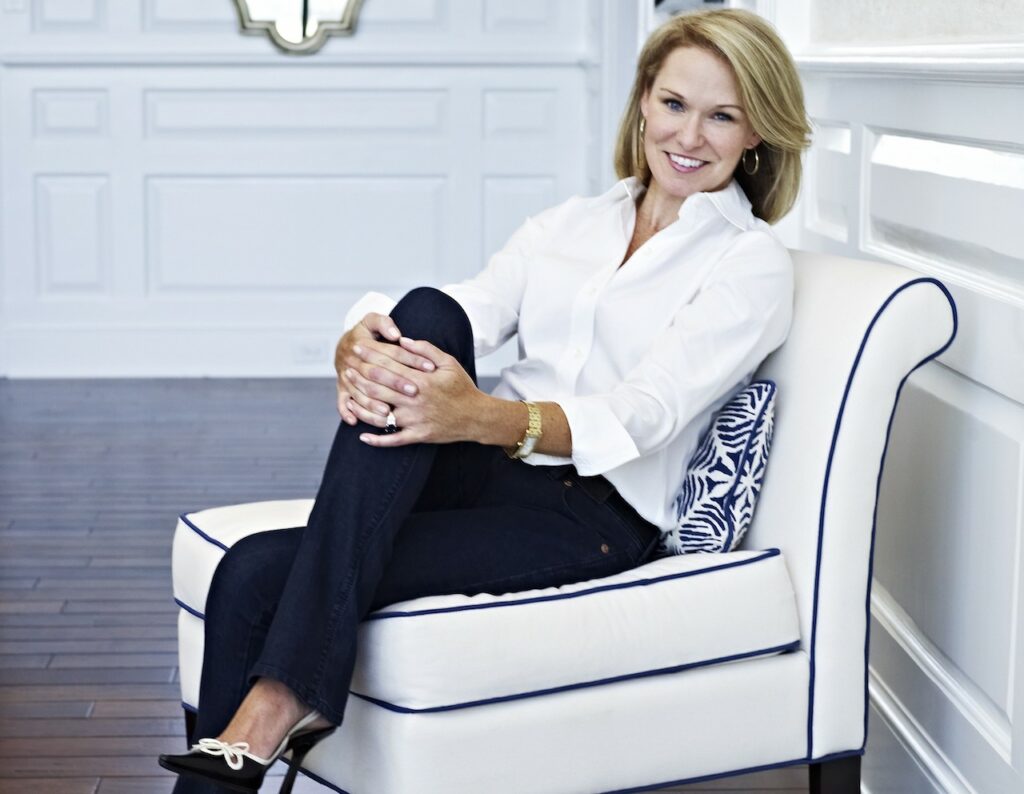 Libby Langdon is a famous interior designer, television personality, and author based in New York City. She also creates stylish and eco-friendly spaces using sustainable products, materials, and techniques. Most commonly her designs are based on the use of natural and reclaimed materials, like organic cotton, recycled glass, and bamboo. She even uses locally-sourced materials to reduce the impact of transportation on the environment.
One of her notable design works is a renovation home in New York, where she used recycled and natural elements to complete the look. In her work, you can notice the use of eco-conscious wall coverings from Phillip Jeffries, a firm that's also committed to eco-friendly practices. Due to her strong commitment to green designs, she has also been recognized by the Sustainable Furnishings Council. After all, she firmly believes that a sustainable way of living is not just good for our surroundings but also for the health of people living in these spaces.
Aside from her design work, Langdon even advocates for interior designs based on sustainability principles. She often writes and speaks about the significance of green design while encouraging other designers and consumers to make eco-conscious choices in their daily lives.
Laura Hodges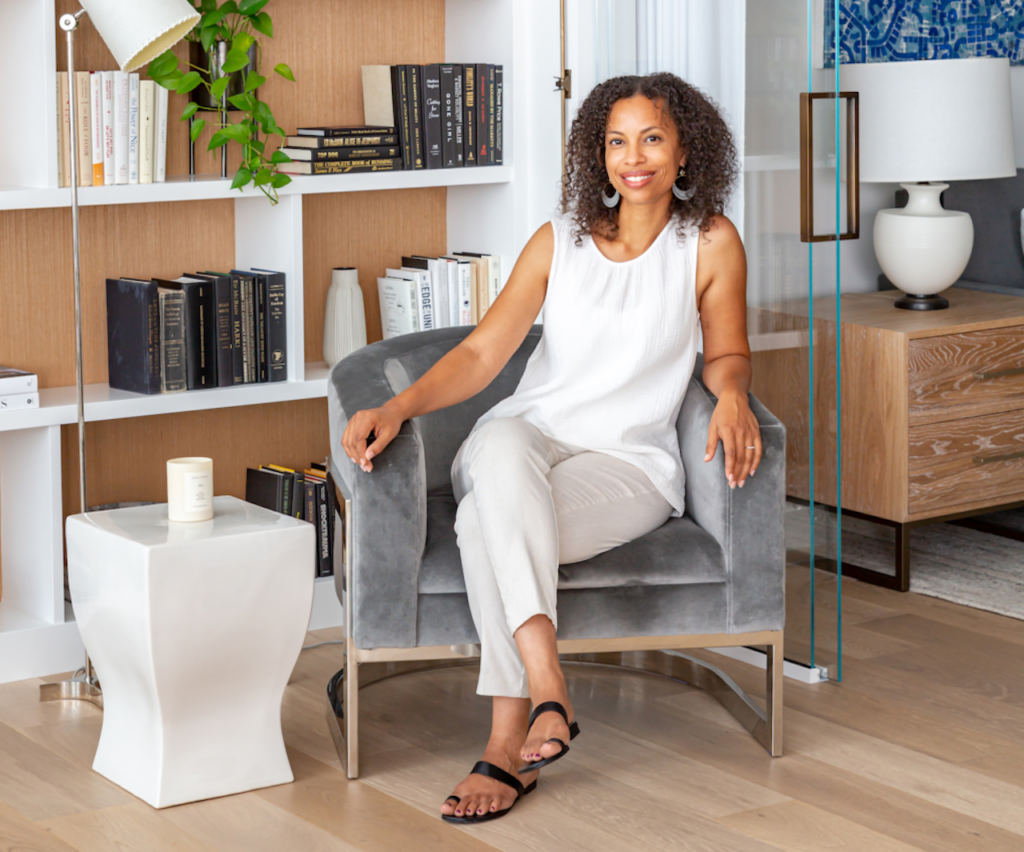 Laura Hodges is another interior designer who incorporates sustainability in her design work. Based in Los Angeles, the talented designer includes various natural elements and materials.
Hodges was born in the South and then joined a design school in New York City before finally shifting to Los Angeles to kickstart her design career. Since she has a background in graphic design and fine art, she often adds a unique and artistic touch to her interiors.
Like other designers on this list, she also embeds natural and sustainable elements in her designs. Some most commonly found materials in her works are natural fibers, reclaimed wood, and eco-friendly fabrics for creating eco-friendly and timeless living spaces. Overall, her interior designs are calming and livable spaces with stunning aesthetics. She often adds natural elements, like flowers and plants, into her designs to create a sense of balance and harmony with nature.
One of her popular sustainable design works is a Malibu beach house, where she incorporated natural elements throughout the residence. She added reclaimed wood, natural fibers, and eco-friendly fabrics, as well as energy-efficient appliances and lighting to reduce energy bills.
Aside from her design work, Hodges is a strong advocate of sustainability in the design industry. She believes it's time that designers and consumers must make well-informed decisions to protect the environment while opting for a comfy and healthier lifestyle.
Margie Ruddick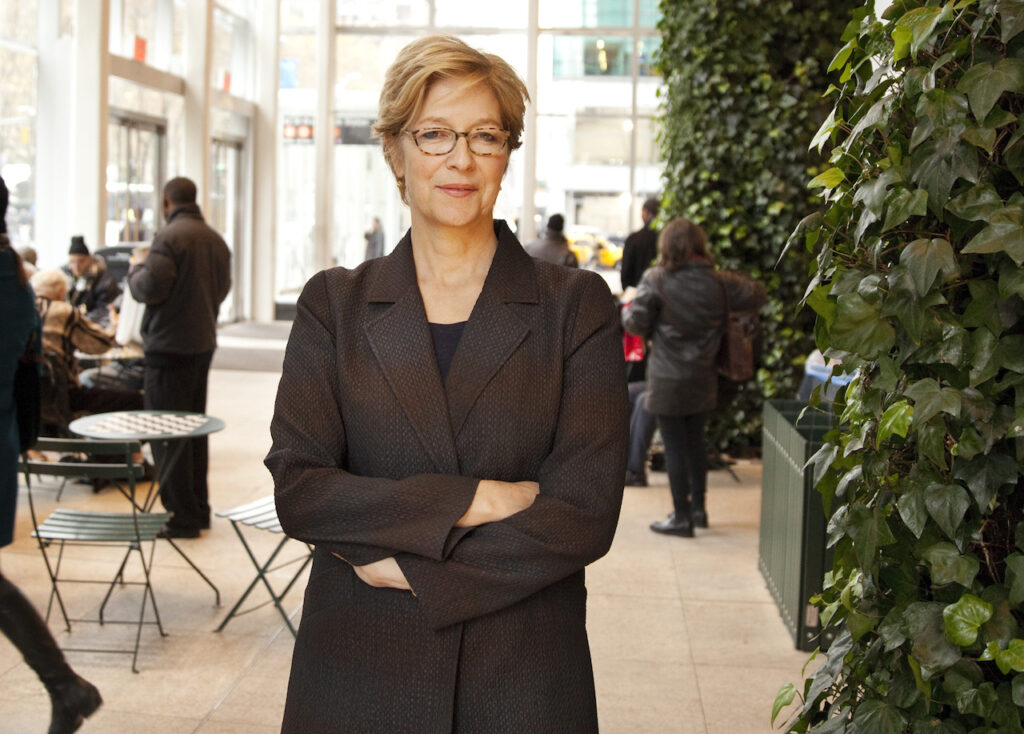 Margie Ruddick is an established interior designer and landscape architect from the United States and is currently settled in Philadelphia, Pennsylvania. She is popular for her commitment to creating sustainable interior designs. So far, she has worked on several products – from commercial buildings and private residences to urban parks and other public spaces.
With her approach towards sustainable interior designs, she has curated a wide range of spaces that are not only environmentally responsible but functional as well. She often incorporates natural materials, energy-efficient systems, and techniques in her work to minimize the impact of a carbon footprint on the environment.
One of her highly recognized design projects is Pittsburgh's PNC Bank headquarters, which boasts a green roof along with native grasses and a variety of plants to improve air quality. There's also a rainwater harvesting system and other sustainable elements, such as appliances and lighting, within this building to reduce energy bills.
For her sustainable design work, Ruddick has attained several awards, such as the National Design Award for Landscape Design by the Smithsonian's Cooper-Hewitt National Design Museum. She has also written a book on sustainable design – "Wild by Design: Strategies for Creating Life-Enhancing Landscapes."