Every year we celebrate International Women's Day on March 8 to honor the achievements and contributions of women across the globe. On this special day, we can also show appreciation for the women in our lives by presenting some thoughtful gifts to them.
If you are wondering what gifts to give to your mom this year, let us tell you that there are plenty of options on the market. However, we would recommend you give her something that matches her tastes, preferences, or personality. She would surely appreciate a gift that will make her life easier.
Here are some practical gifts for moms with distinct personalities and passions. These include smart devices, entertainment gadgets, kitchenware, and wellness and beauty options.
Planter for Indoor Gardening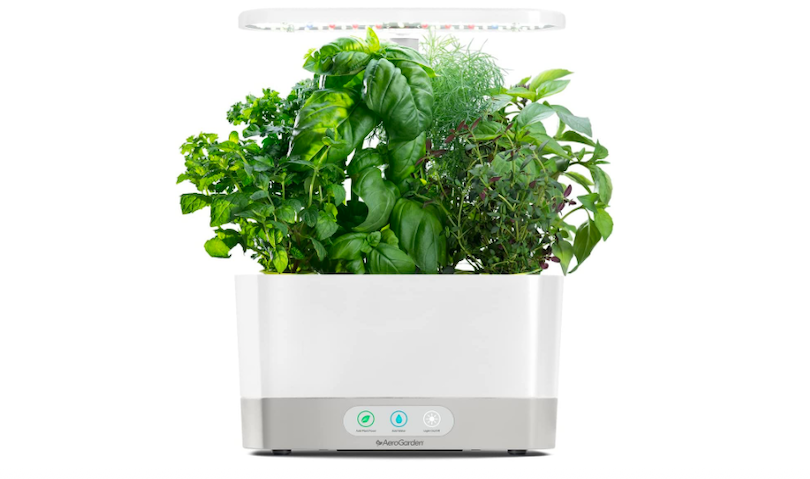 If your mom enjoys cooking and gardening, AeroGarden Harvest with Gourmet Herb Seed Pod Kit is a perfect gift for her. It is a compact indoor hydroponic garden for growing fresh vegetables, herbs, and plants throughout the year. Plus, it can grow plants 5 times faster than soil. Since this kit comes with a gourmet herb seed pod kit (including seeds for various herbs, like parsley, basil, mint, thyme, dill, etc.), it's quite convenient to get started with indoor gardening.
It is an ideal gift for women living in apartments or houses with restricted or no outdoor space. Using this indoor gardening system, they can enjoy growing flavorful and fresh herbs throughout the year, without worrying about weeds, pests, or extreme weather conditions.
Buy: $90
Smart speaker for her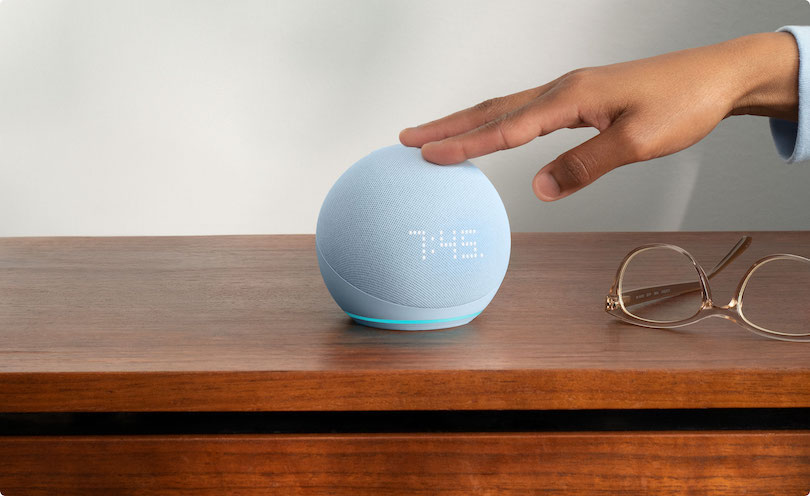 You may consider gifting an all-new Echo Dot (5th Gen) to your mom who is techy and also enjoys listening to music while keeping herself updated with the latest information and news.
This version of the Echo Dot comes with a built-in LED display to show the time, weather updates, alarms, song titles, and other required information at a glance. Hence, it would be easier to keep track of an everyday schedule while staying organized at all times.
Thanks to its Alexa integration, the Echo Dot can easily play music, answer questions, set alarms, make calls, and also control Alexa-enabled smart home devices with a voice command. It also streams music through different platforms, like Spotify, Amazon Music, Apple Music, etc.
Buy: $60
Mirror to Track Skincare Progress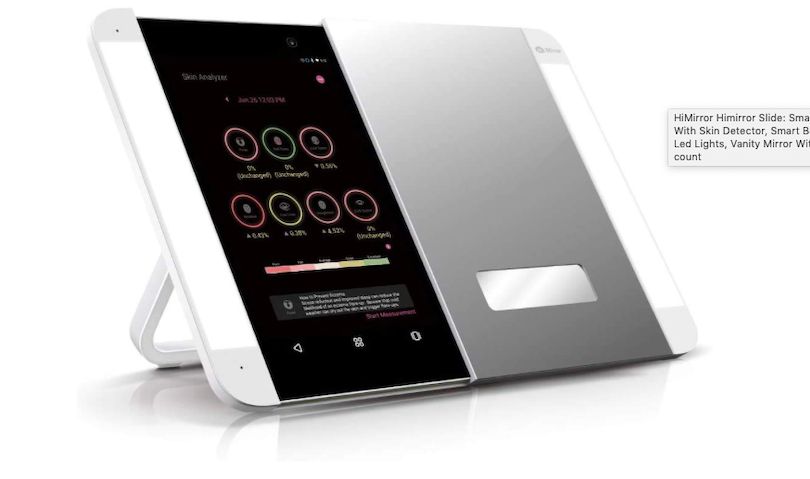 HiMirror Slide is another fantastic gift for women who are quite particular about their beauty and skincare. This smart mirror comes with advanced skin analysis technology to let women evaluate their skin condition, attain desired beauty goals, and even track their regular skincare progress.
Thanks to its HiMirror OS 2.0 feature, this smart mirror can conveniently analyze the skin's hydration level and even check for any wrinkles, fine lines, spots, pores, dark circles, and other skin issues. Further, the mirror gives personalized recommendations for the right skincare products as per the user's skin type and beauty goals.
Besides that, this smart mirror even includes other features, like music playback, voice control, and an integrated camera to take pictures of the user's skin while tracking progress over time.
Buy: $89
Smart Scale to Monitor Health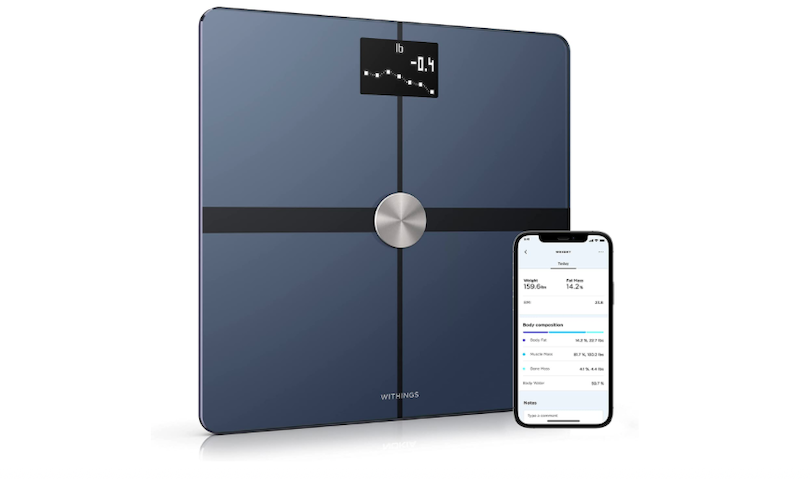 If your mother is passionate about her fitness and health, consider gifting her this Withings Body+ smart Wi-Fi weigh scale. This smart scale comes with a wide range of features to enable women to easily track not only their weight but also their body composition and overall fitness and health progress.
One of the notable features of this weighing scale is its ability to monitor body composition. It functions as a body fat analyzer and BMI measurement tool to monitor body fat percentage, weight, water percentage, muscle mass, etc. With all the information, women can have a better understanding of their current health. Hence, they can make changes in their diet and workout routine to get the desired fitness goals.
Besides this, the scale is even compatible with over 100 top fitness and health apps, including Google Fit, Apple Health, Fitbit, etc. You can sync it with your Apple Watch to get real-time health data on your weight and other metrics for convenient progress tracking.
Buy: $100
Trinket Tray to Keep Jewelry Organized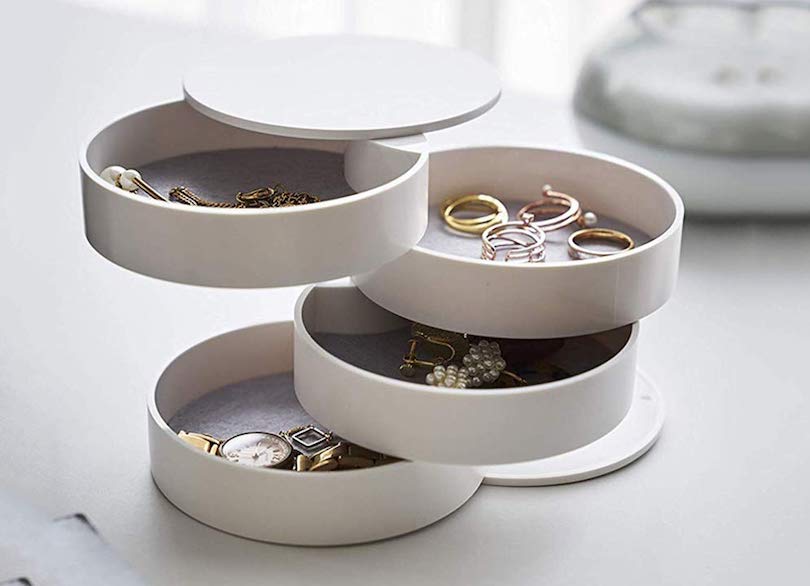 We think that this particular gift is for every woman who loves accessorizing her everyday outfits. Since every woman has her jewelry collection, this versatile and compact Conbola jewelry organizer comes in handy to store and display different types of jewelry – be it bracelets, necklaces, rings, or earrings.
This jewelry organizer has a very simple yet elegant design with a solid metal frame and interior with soft velvet lining to protect the jewelry from any damage or scratches. There are also multiple compartments, including some hooks to hang bracelets and necklaces.
It even includes slots to keep earrings and has trays for storing rings and other small things. Overall, it is a perfect small yet functional organizer for any piece of jewelry.
Buy: $10
Digital Photo Frame to Revive all Memories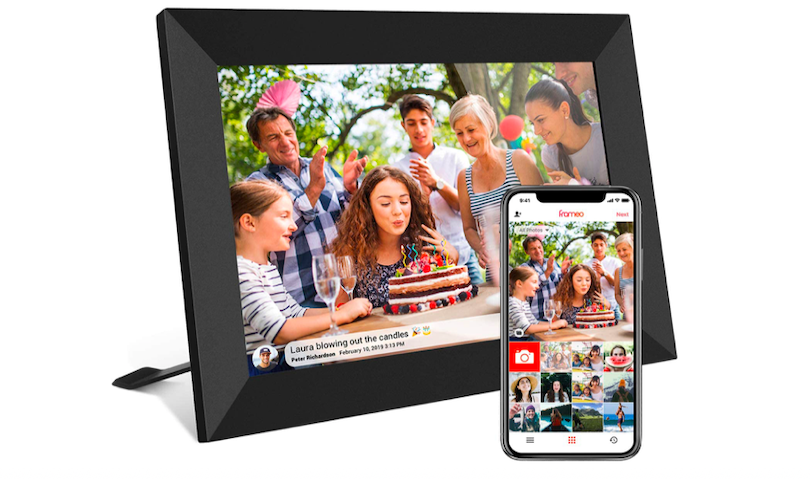 Present a selfie-obsessed mom with the Frameo 10.1-inch smart Wi-Fi digital photo frame. It would help her store and share selfies and other special moments instantly on her social media profiles.
This digital photo frame boasts an IPS LCD touchscreen to deliver stunning photo quality while making it easier to display and see pics with better clarity. Another amazing feature of this photo frame is the auto-rotate function, which lets the frame automatically adjust the photo orientation to landscape or portrait mode.
This smart photo frame even has built-in 16GB memory to let the users store thousands of photos in one easy location without stressing over a lack of storage space. Using the Frameo app, they can even connect their loved ones to their photo frame via Wi-Fi and share photos with them, despite their location.
Buy: $69
Yoga Mat for her Exercise Routine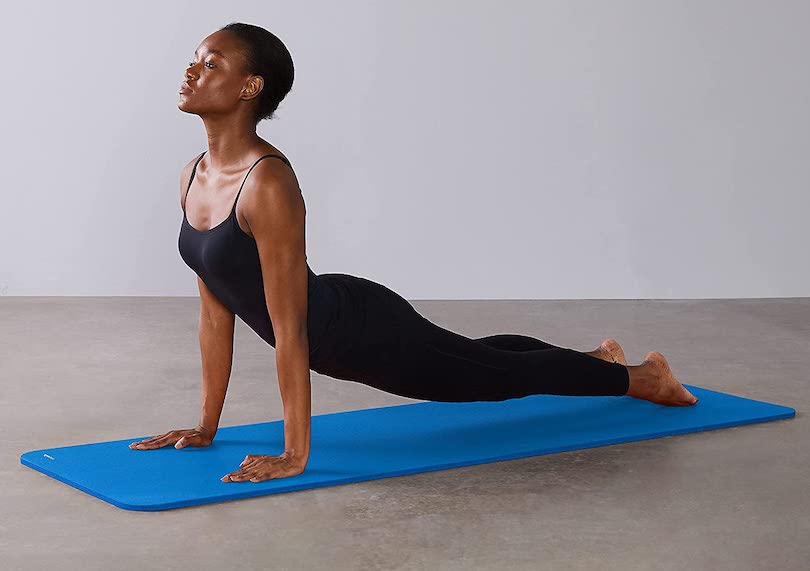 Here's another perfect gift option for a fitness-oriented woman, the Amazon Basics yoga mat. It is a gift for any fit mom who enjoys her yoga routine or exercising on a mat.
It is made using high-density foam that provides better support and its extra-thick mat (½-inch thick) is good for offering an ample cushioning effect. So, the user won't feel any discomfort or pain while exercising.
Moreover, the yoga mat features a better-textured surface to offer great traction to ensure that women perform exercises with better balance and stability. It helps in preventing any sliding or slipping accidents. And, with regular maintenance and care, it can last for many years to come.
Buy: $26
Also Read: Mother's Day Gift Ideas: Smart Kitchen Appliances and Devices She'll Love
Scented Candles and Delightful Aroma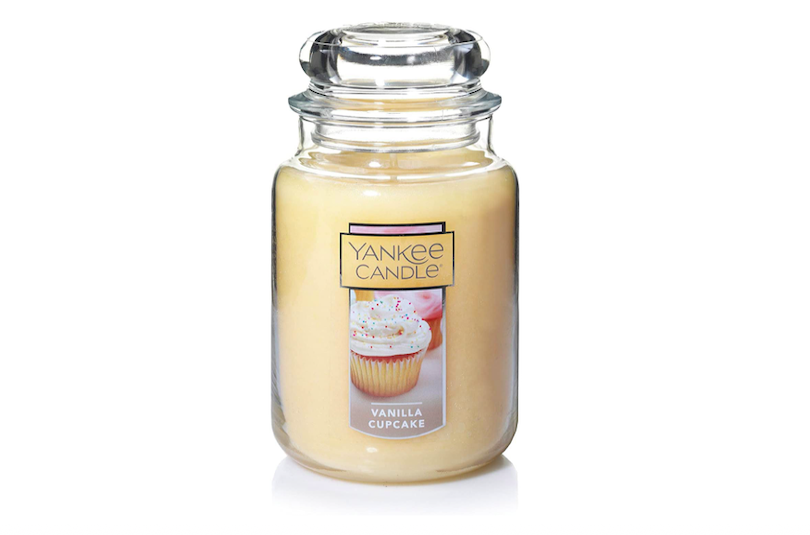 Give a gift of at-home aromatherapy to a woman you adore with the Yankee-scented candle. This aromatic candle can fill the air with the delightful aroma of freshly baked vanilla cupcakes.
The candle is made using premium quality paraffin wax to ensure it burns cleanly and evenly. It has a burn time of around 150 hours and would offer long-lasting relaxation and rejuvenation time.
Since the candle comes in a 22-ounce large jar, it's convenient to use anywhere without worrying about wax melting on the surface where you keep it. The jar also helps in preserving the fragrance of the candle until when used again.
Buy: $15
Smart Mug Ensures the Drink is Never Cold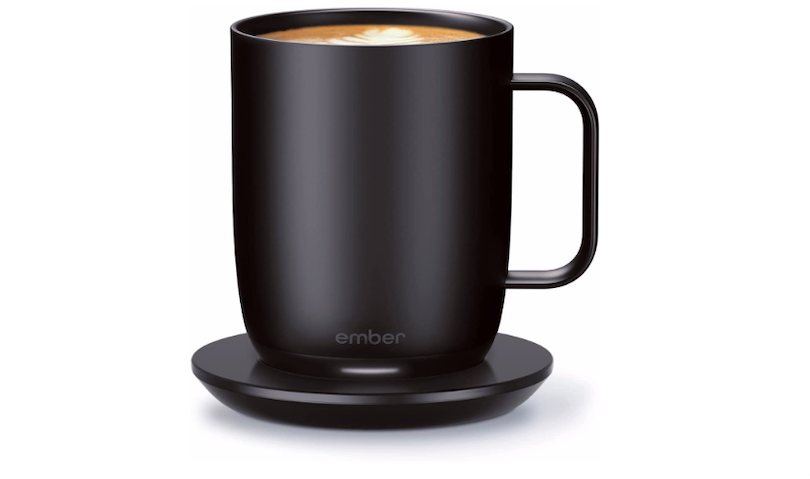 Who doesn't love to have their hot beverage at the right temperature? So, why not give this Ember temperature-control smart mug to let your mom enjoy hot beverages at the desired temperature for hours? Boasting a sleek and modern design, this mug offers 10 oz capacity and is made of stainless steel for better longevity and durability.
Since the smart mug is integrated with a temperature sensor along with a heating element, it makes it easier to maintain the right temperature of the beverage in it. Its charging coaster keeps the mug charged so that it's ready to use all the time.
Besides, you can even control this mug with the Ember app for setting desired temperatures, customizing presets, and getting notifications whenever the beverage is ready to drink. And, users can even customize its LED color and mug design. This makes it a perfect personalized accessory!
Buy: $125
Cutting Board is a Sentimental Keepsake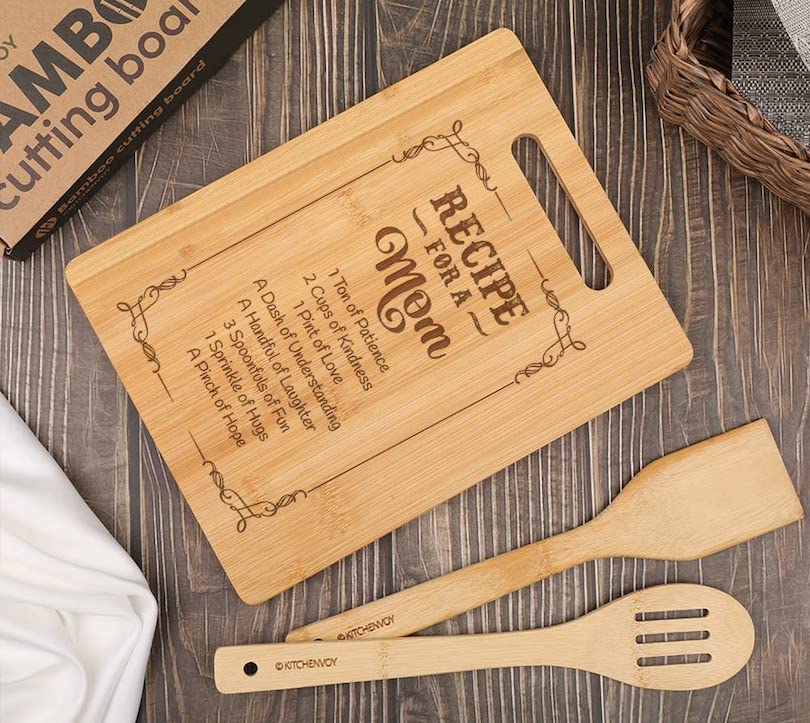 Want to give something useful to your mom who loves cooking? Consider giving her the Kitchenvoy cutting board this women's day. This is a practical and thoughtful gift for home cooks who often spend their time in a kitchen. Apart from cutting veggies, fruits, and other food items, it's also great for displaying cheese plates or charcuterie.
It is made of high-quality bamboo and further designed with distinct and personalized engraving, which says, "Mom's Recipe." This makes it a sentimental keepsake that your mom would cherish for many years to come. After all, the message adds a personal touch to this cutting board and shows how much you love your mother.
Buy: $24
Bath Bombs for In-Home Aromatherapy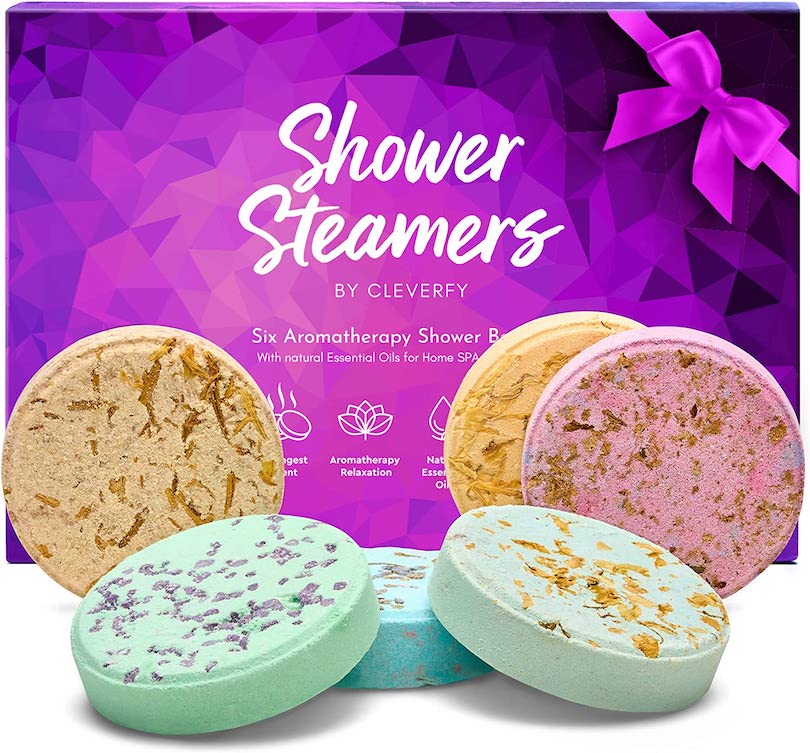 Make your mother feel relaxed with at-home aromatherapy with the Cleverfy shower bombs. These are essential oil shower steamers that are ideal gifts for ladies who love indulging in self-care and like relaxing once in a while. Thanks to these shower steamers, they can create a spa-like atmosphere within their bathroom.
Each pack includes six different scents, which are made with essential oils like peppermint, lavender, grapefruit, vanilla, eucalyptus, and rose. All these essential oils have therapeutic properties, such as reducing anxiety and stress, providing a refreshing experience, and promoting relaxation.
All the user has to do is place one of the bath bombs on the shower floor, away from the direct water stream. Let the steam and heat of water activate the essential oils. And, as the steam rises, it will fill up the entire shower room with a calming and pleasant scent to give its unwinding effect.
Buy: $17