Portugal is famous for its rich culture, gastronomy, wines, and football. But the designer duo of Hugo Silva and Joana Santos are on a mission to make Portugal renowned for its design philosophy as well. The duo has worked together on projects like Dina chair for DAM Portugal and has now graced us with Martins chest of drawers.
If you have been following DAM Portugal, you'd know the one thing this Portuguese studio brings to the table that other brands lack is the simplicity in their product with a quirky twist to them. And, the twist here with the Martins is the design itself. There is little to differentiate this chest of drawers from any traditional one but the inspiration behind the design is mindboggling.
While it's not scientifically proven, DAM Portugal brings the conjoined twins philosophy to its drawers, where the two twins look similar and identical but share a different appetite. The Portugal furniture and accessory studio has idealized Martins as Siamese twins (a phenomenon where twins are conjoined from birth).
The furniture features a total of four drawers; two incorporating a pair of eyes each and the other two showing the mouth in two different reactions. Every drawer features its respective space to store multiple items and household accessories. In this case, the top two drawers and the bottom two are regarded as Siamese twins.
The above three drawers look similar in size but the bottom one – with a gaping mouth expression – is slightly larger, making this Siamese twin look bigger than the former. Inside the drawer, the tall chest features wallpaper with illustrations of the character's belongings.
Symbolizing the twins, the frame and the drawers are finished in oak, and the chest is ideally suited for indoor use. It looks more like a playful chest of drawers for a kid's room, but there is no harm in using it even if you consider yourself to be old enough.
Also Read: Sutoa Drawers is Elegant Storage Solution Combining Sculptural Design With Functionality
Available in multiple colors outlining from light grey to baby blue, the drawer is poised on four legs finished in solid ash. The furniture is available in five colors; it measures W19.7 x L19.7 x H41.7-in and weighs 35kg.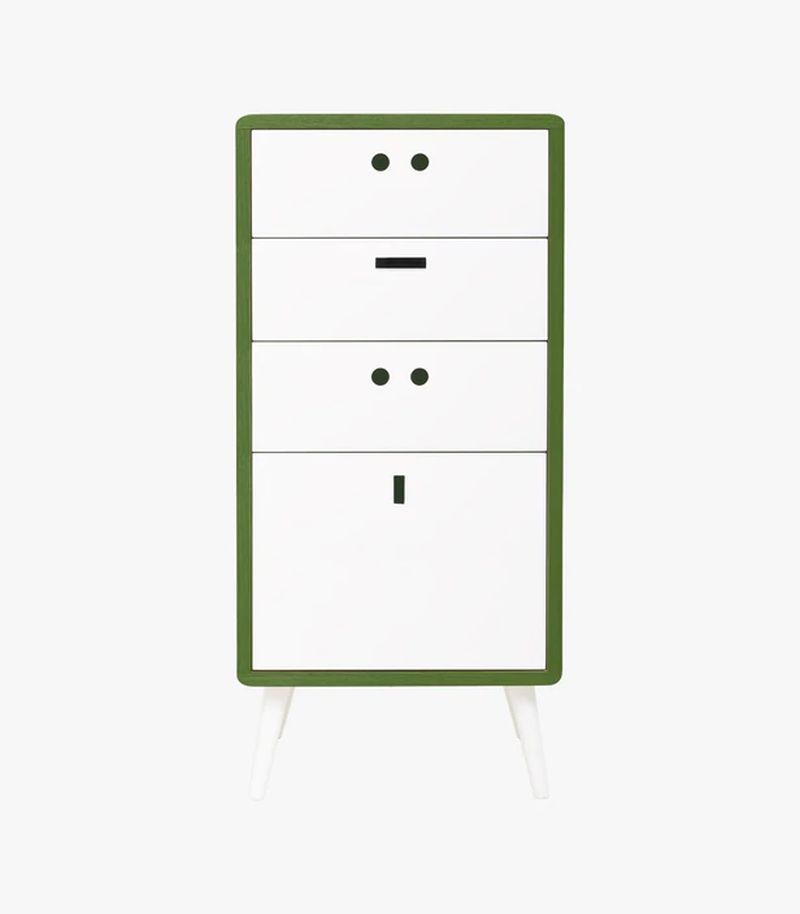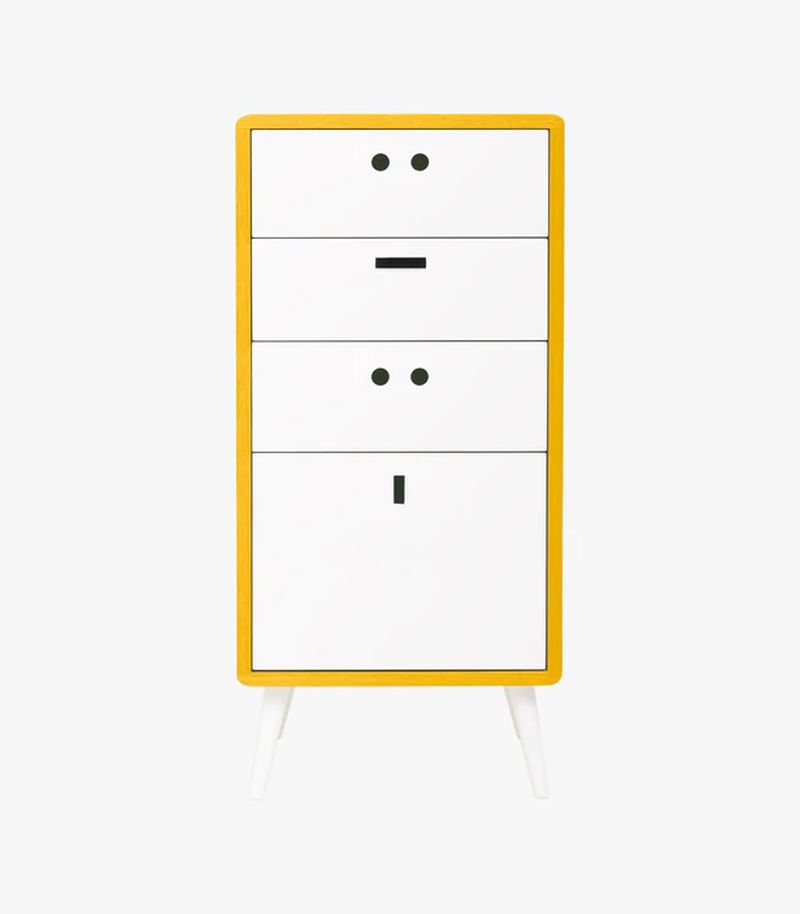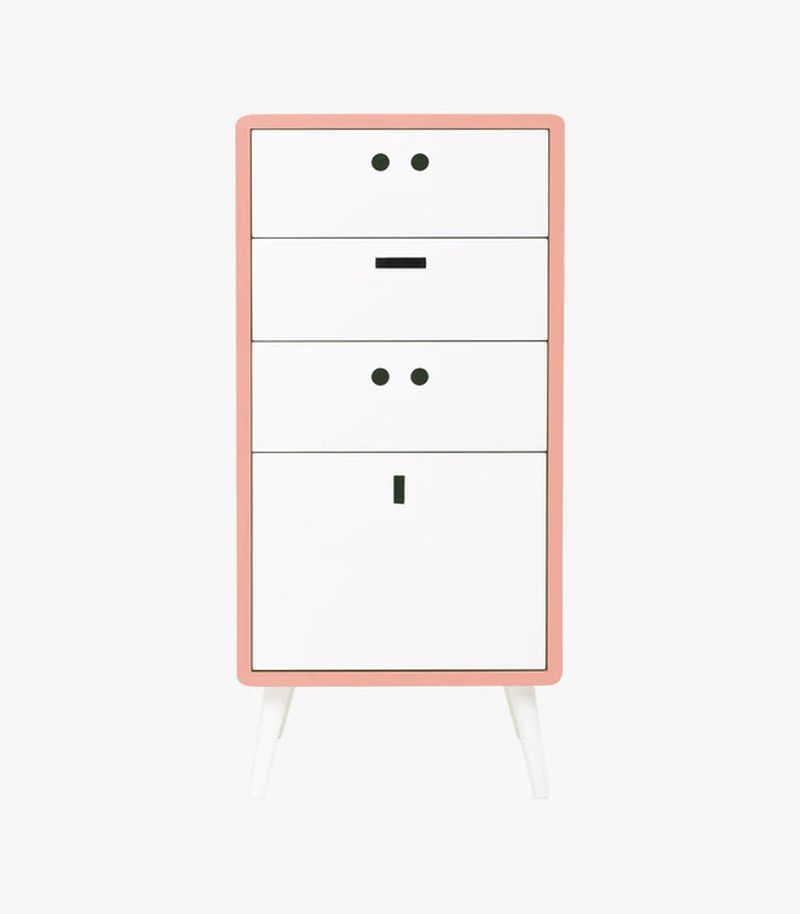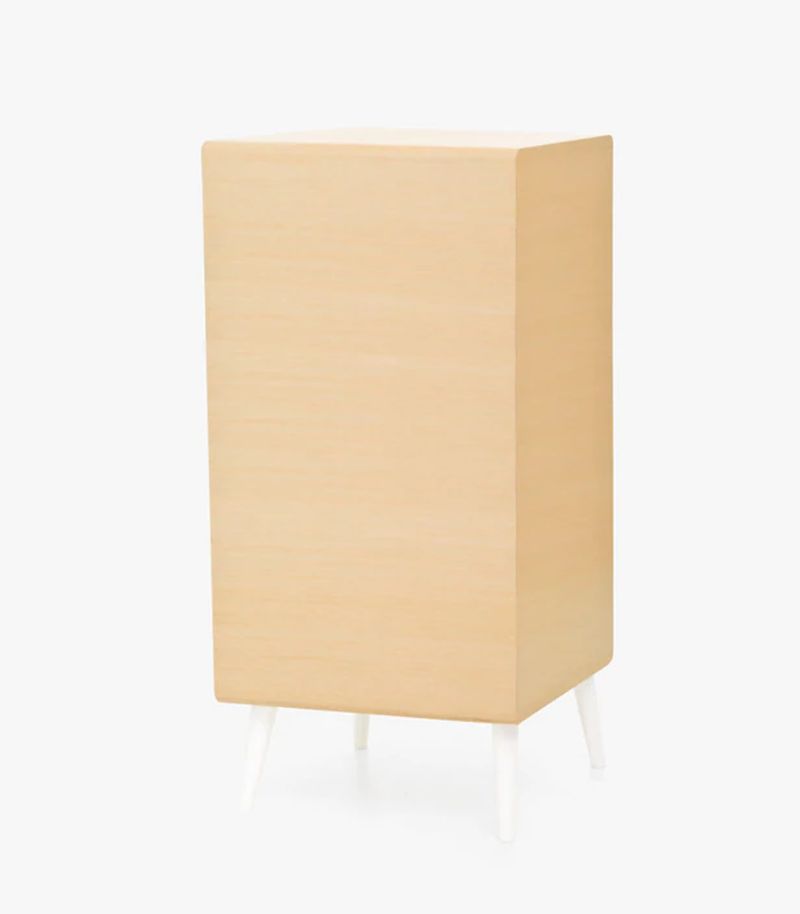 Via: ArchiProducts