Italian brand Riva 1920 specializes in the production of classically-styled solid wood furniture. For 2019, the company has introduced a wooden outdoor furniture collection that changes color into dove-gray with time and varying environmental conditions. Made from cedar wood, these pieces are completely natural and hand-finished, without any further treatments. Any cracks and changes in conditions of wood are unique characteristics of the particular furniture unit.
These outdoor furniture pieces are really unique – most of them appear to the eye like large tree trunks carved into seating. Have a look at some of the most prominent-looking furniture designs from the new collection.
MAUI armchair
MAUI by California-born designer Terry Dwan is a unique armchair made from a single block of aromatic cedar. It is a sculptural furniture unit featuring a curvy and sinuous design, along with an ergonomic seat. The chair is available with or without base with tubular legs and iron plate.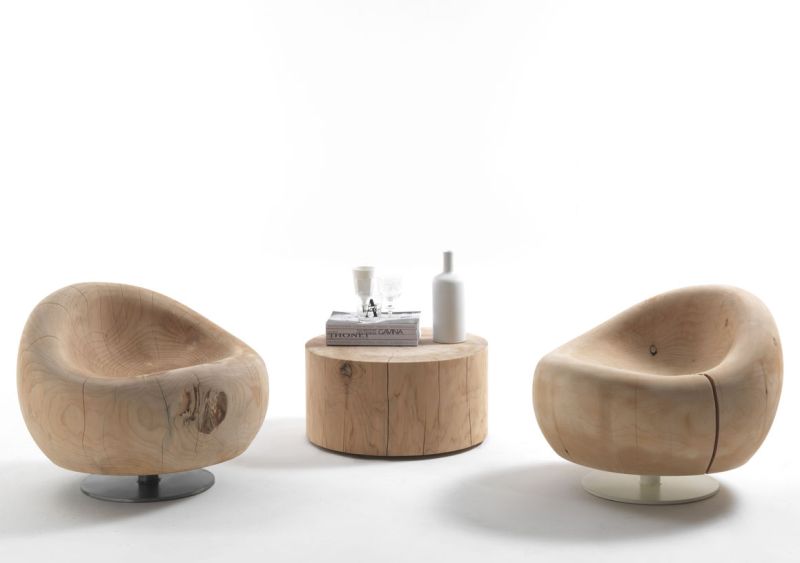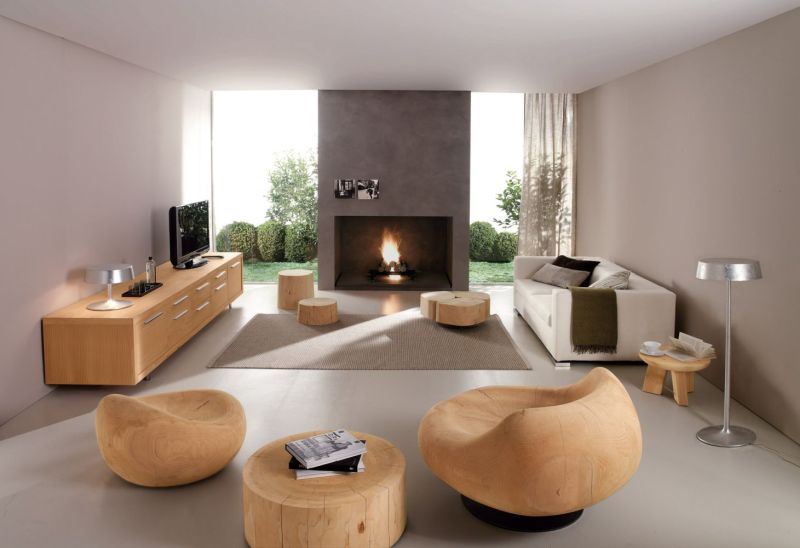 LOVE SEAT bench
LOVE SEAT by British designer Jake Phipps is a two-man bench made from a single piece of tree trunk. Its name is justified by its shape and the smooth ergonomic lines that run all the way along the seating position.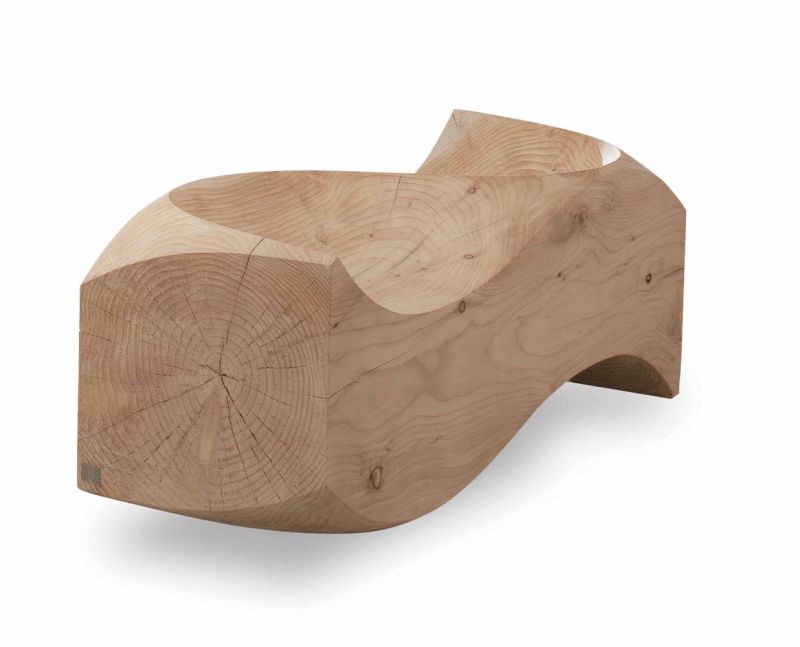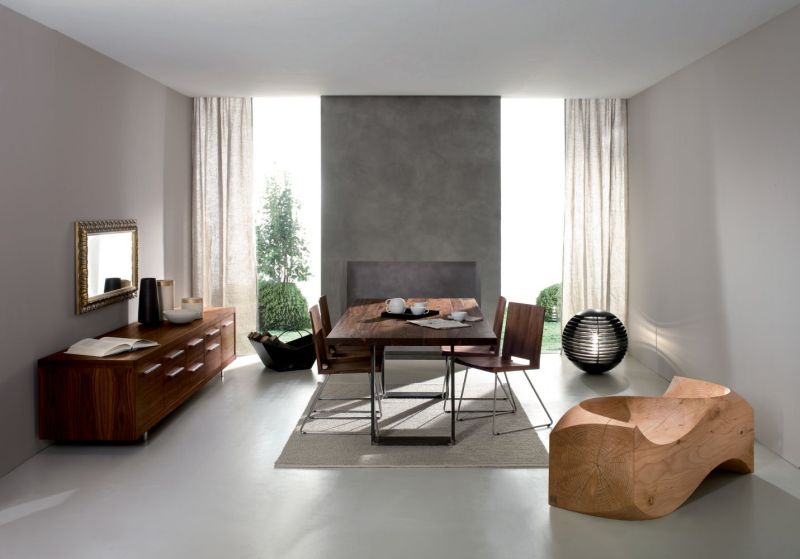 Also Read: Valentina Outdoor Furniture Collection by Diabla
LEGNO VIVO and ECO small tables
These small tables designed by CR & S. of Riva 1920 are available in various diameters and heights. They are made from a section of a tree trunk, showcasing the characteristic concentric rings of the tree.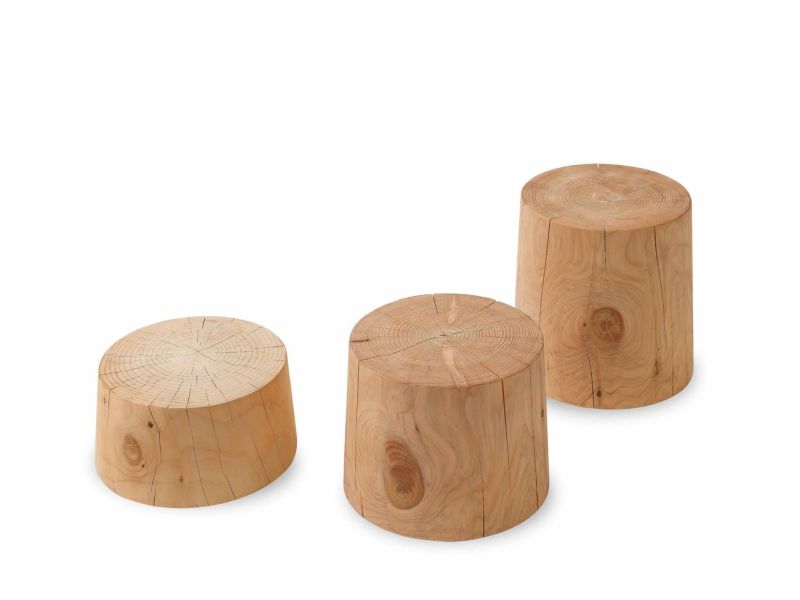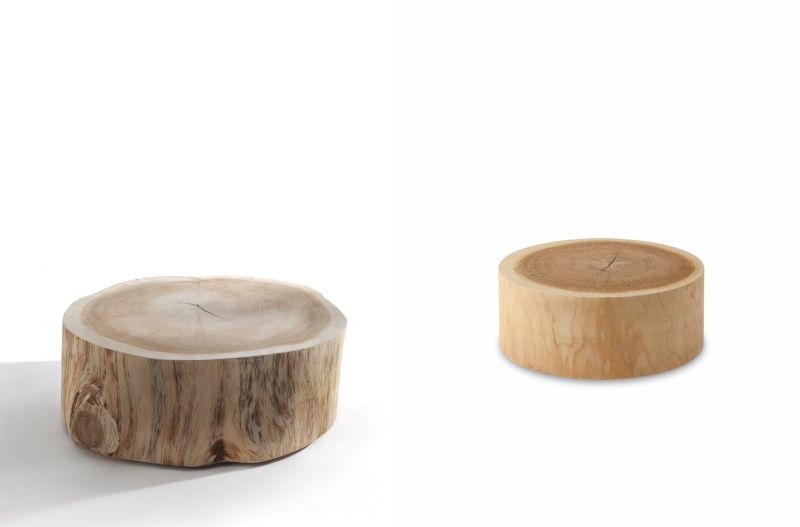 CLESSIDRA stool
CLESSIDRA by Swiss designer Mario Botta is a wood stool consisting of two semicircles positioned one on top of the other to look like an hourglass. There's a built-in metal pin that can be inserted into a hole in the center of the seat, allowing users to connect various stools on top of each other.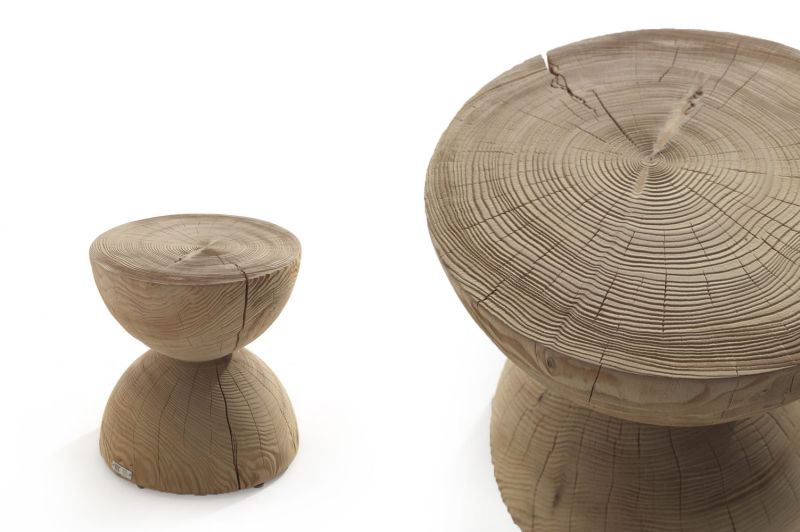 TOBI 3 small table
TOBI 3 by Terry Dwan is a small table featuring a rhombus shape and a round iron base. It can be bought as a single unit or as a combination of three different units. Truly it's one of a kind modular furniture.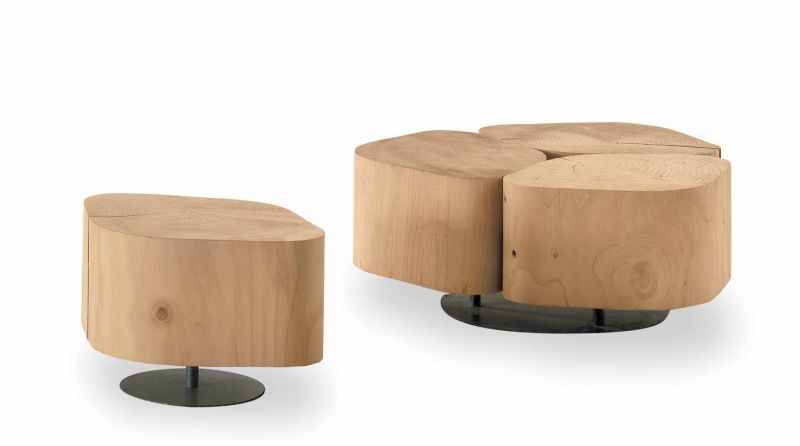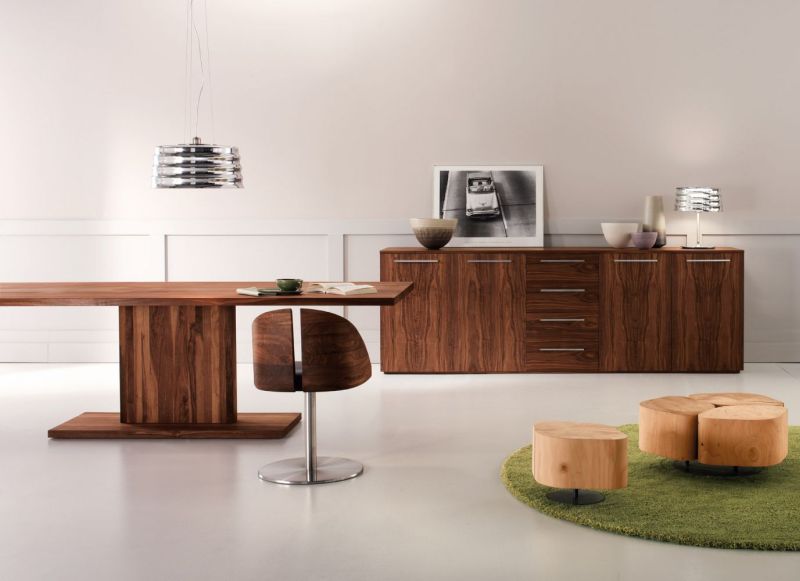 BRIDGE coffee table
BRIDGE is a simple but interesting coffee table design by CR & S. of Riva 1920. It features a geometric design with a special finish for an organic look.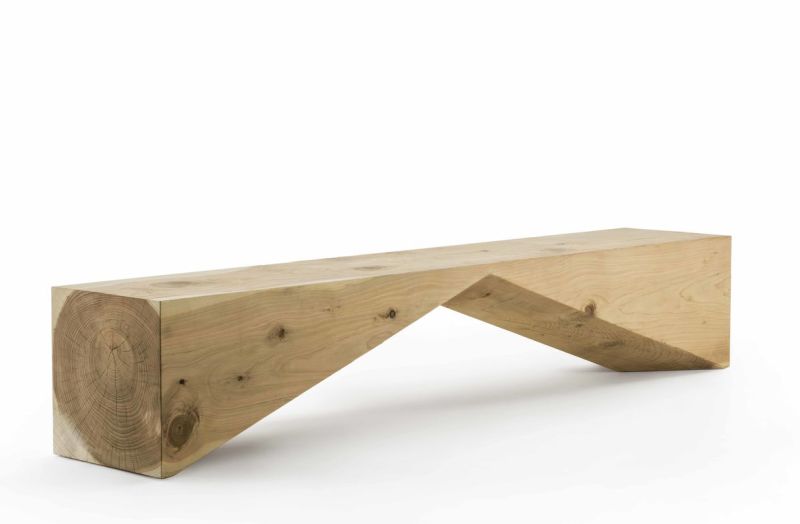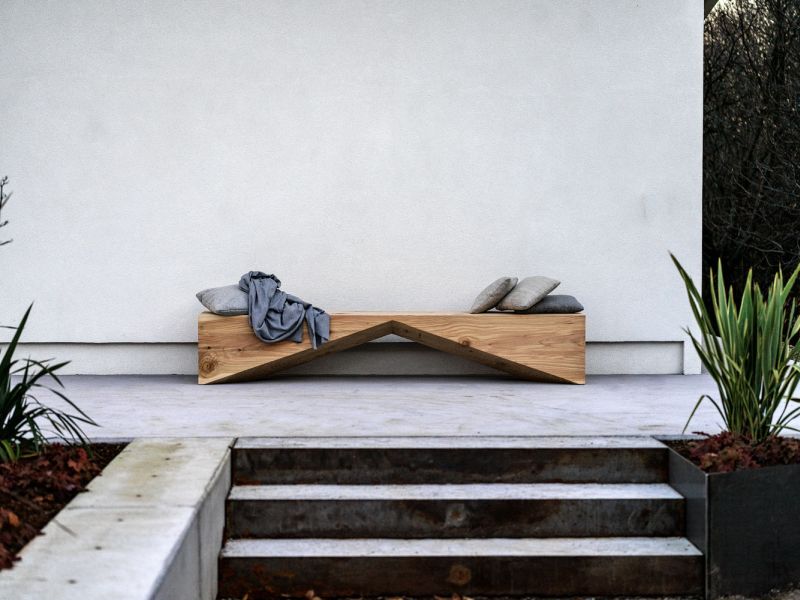 PURE bench
PURE is a wooden bench by Italian architect and designer Matteo Thun. Resting on little wood legs, it is distinguished by its minimalist design.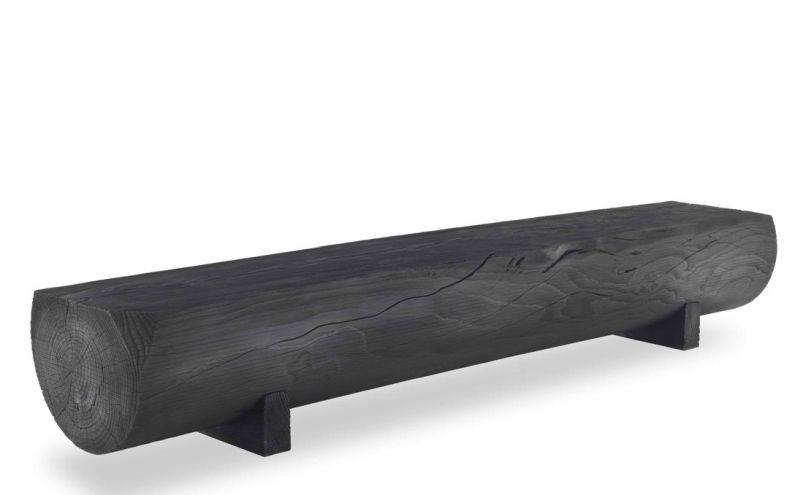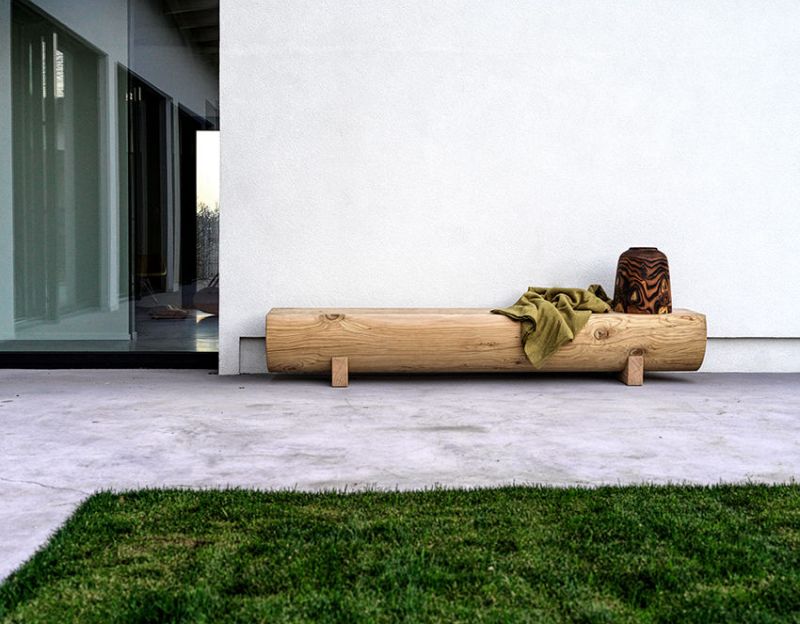 Via: ArchiProducts