The wooden tableware collection by Madrid-based studio Mad Lab is characterized by its unique design in the form of scaled-down "buildings" having accentuated arched details. Dubbed Utopia, the collection consists of handcrafted jars, fruit bowl, trays, and a serving platter.
Designed by Antonio Serrano, the Utopia tableware collection is inspired by the buildings from 'Ideal City' series of three 15th-century Italian Renaissance paintings. All items in the collection look like miniature versions of buildings from the 'Ideal City'. Food platters resemble the gates of the Renaissance Plaza, while jars feature faceted bodies and geometric lids with gold spires, often seen on the top of a skyscraper or a church tower. The square serving platter and fruit bowl also have arches towards the bottom.
Also Read: JIU Frying Pan can be Used as Bowl on the Dining Table
Showcased at Madrid Design Festival this year, each piece from the collection is made from maple wood with ebony inlays to create dotted and lined patterns all across the body. These pieces would not only be useful for serving foodstuff but also an attention-grabber for the unique design. They are perfect art-pieces you can showcase at the dining table.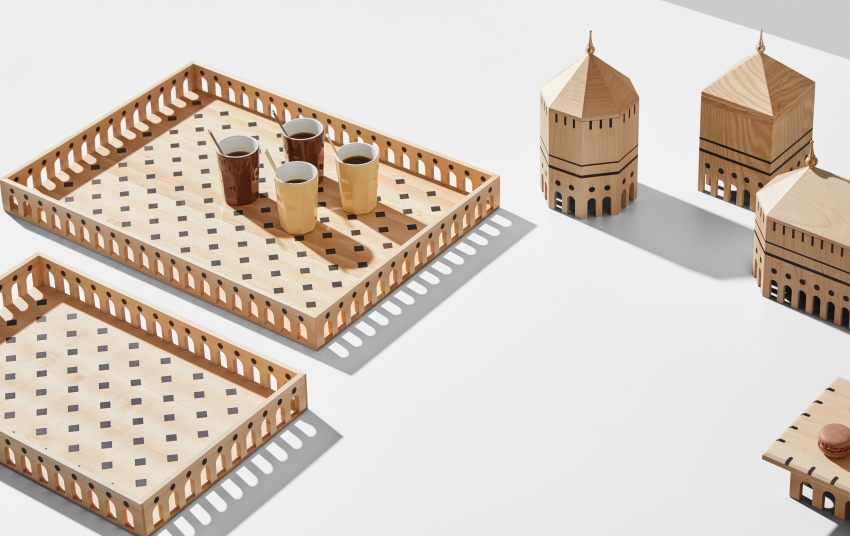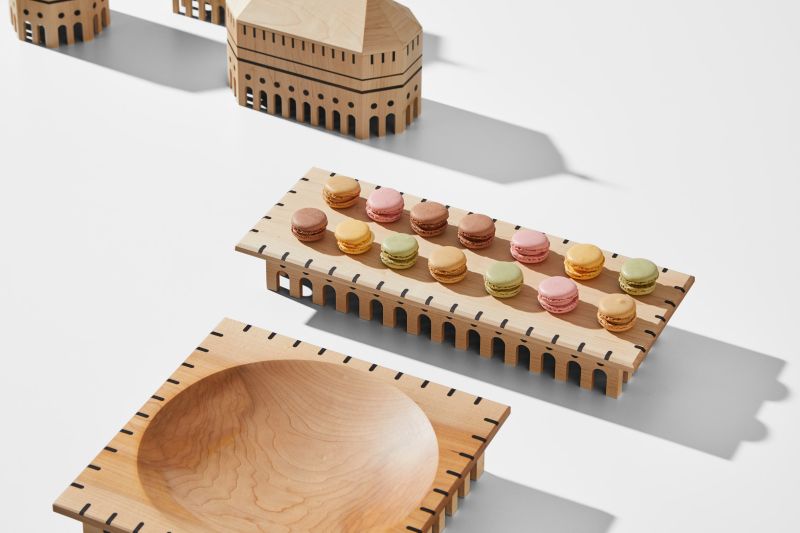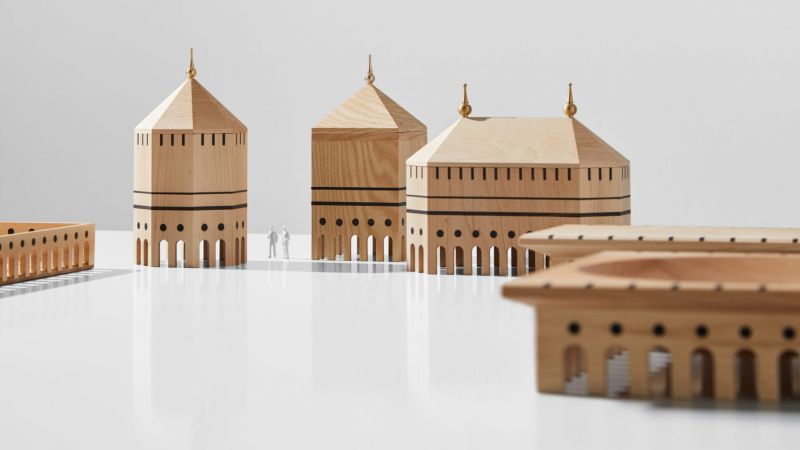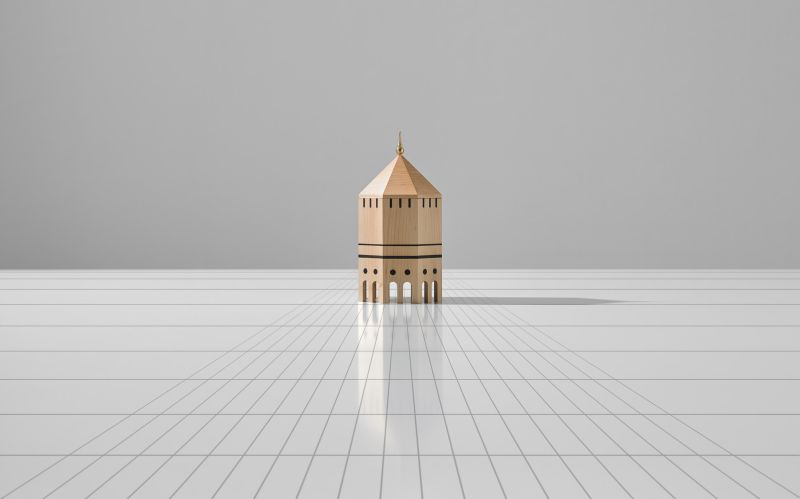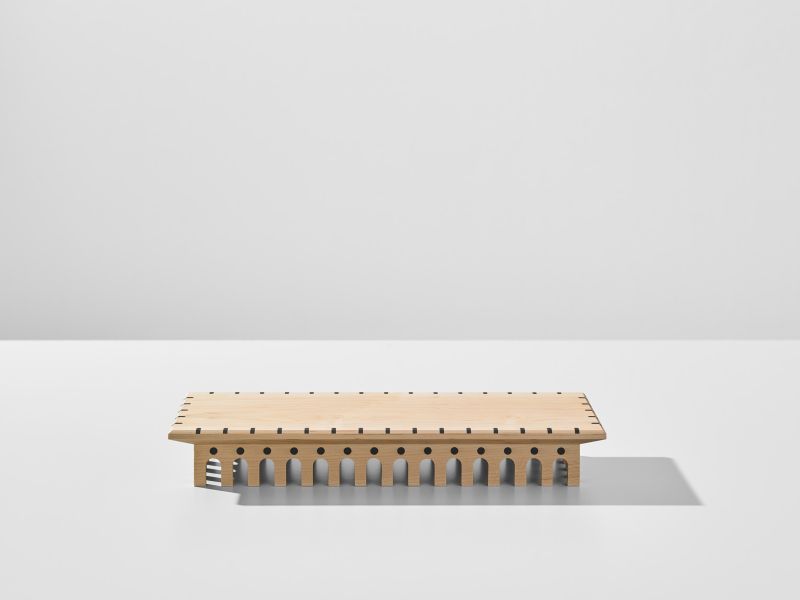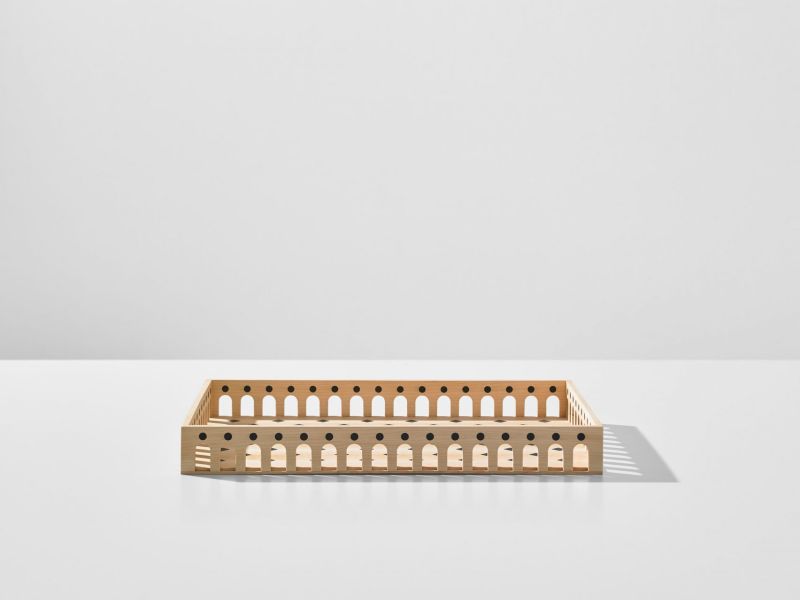 Via: Dezeen