Wood and water aren't always the best combination – as wood has the tendency to be stained, to warp, and to rot when left unprotected and exposed to water. But QS Supplies, UK-based leading bathroom retailers, aims to change that forever with their latest wooden taps and showers collection.
Usually wood is not a preferable material for bathroom fixtures, due to its tendency to rot when it comes in contact with water. However, in order to provide bathrooms harmony with nature, the firm has boldly re-introduced wood to water in form of bathroom taps and showerheads.
Following are the eight beautiful wooden taps and showers that are likely to bring the serenity of nature to any contemporary bathroom. Have a look at these stunning bathroom concepts designed in wood.
Wooden Shower
# Wooden Shower Column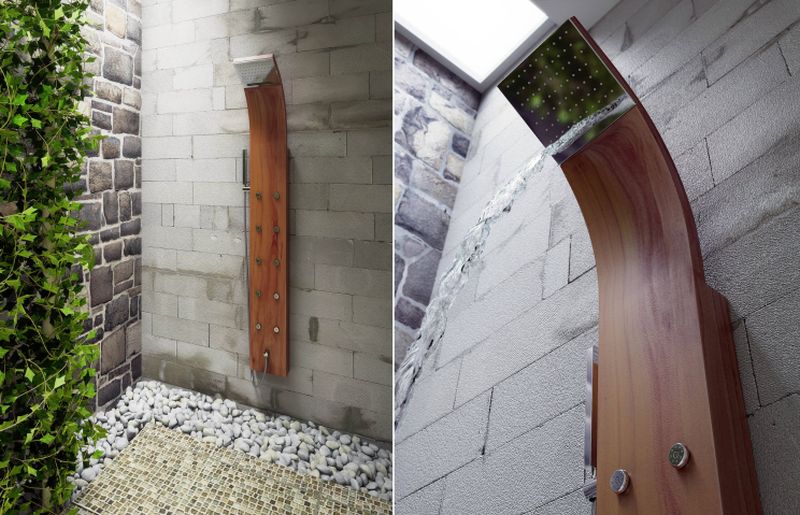 It is a wonderful mix of wood and steel, bringing a rustic touch to elegant shower system. All elements of this shower system include a showerhead, set-handset, and hose. These elements are crafted in stainless steel, whereas rest of the structure is made of wood. The interplay of the wooden central column and metallic elements give it a majestic look. It is further powered with thermostatic control for pre-set water temperature, offering a wonderful bathing experience.
# Ladder Shower Column with Cascade Showerhead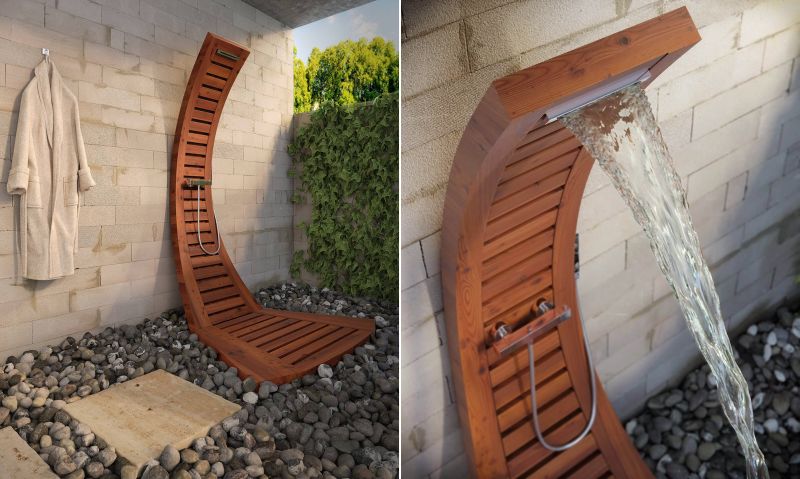 This concept consists of two rugged and warm materials i.e. wood and stone. The high-quality wood is combined with a rectangular plate-like showerhead and a handset. It is designed in a way to provide smooth water flow for a blissful showering experience. To control desirable water temperature, it even contains a thermostatic valve.
# Rectangular Woody Tower Shower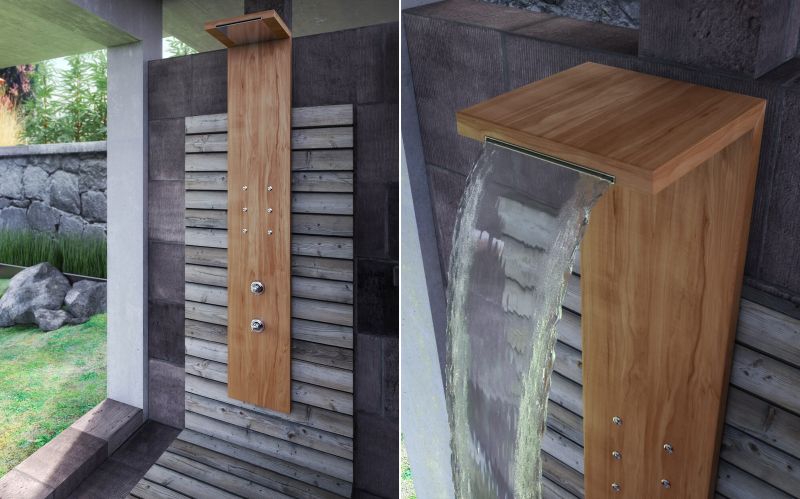 Redefining minimalist design, this simple rectangular wooden shower combines the earthy appeal of wood and modernistic feel of metal counterparts. The rectangular central panel extends and ends with the spout having a slim aperture for water flow. This shower system is perfect for a traditional outdoor bathroom space or garden. The steel knobs of the shower are integrated with a thermostatic mechanism, ensuring water supply at a constant temperature.
# Curved Pillar Shower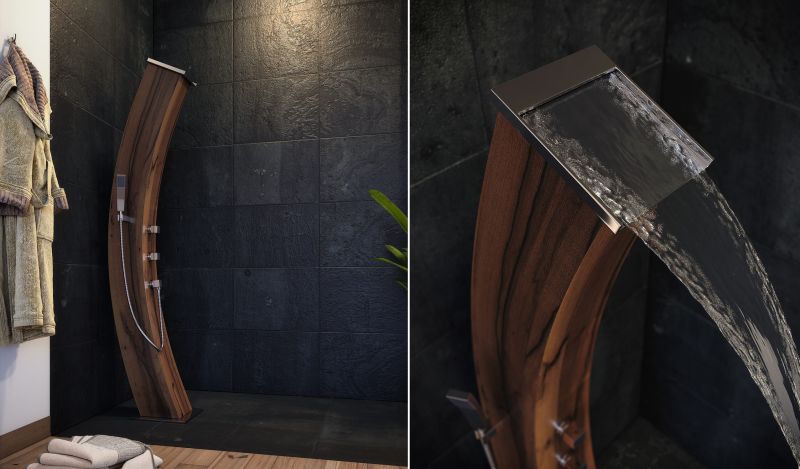 Boasting elegantly curved contours, this concept shower is an epitome of sophistication and simplicity. The curvy wooden pillar is teamed up with a chrome showerhead at the top, which dispenses a cascading flow of water and a handset at the side. It is even integrated with a diverter and flow and thermostatic controls.
Wooden Taps
# Cascade Wooded Basin Mixer Tap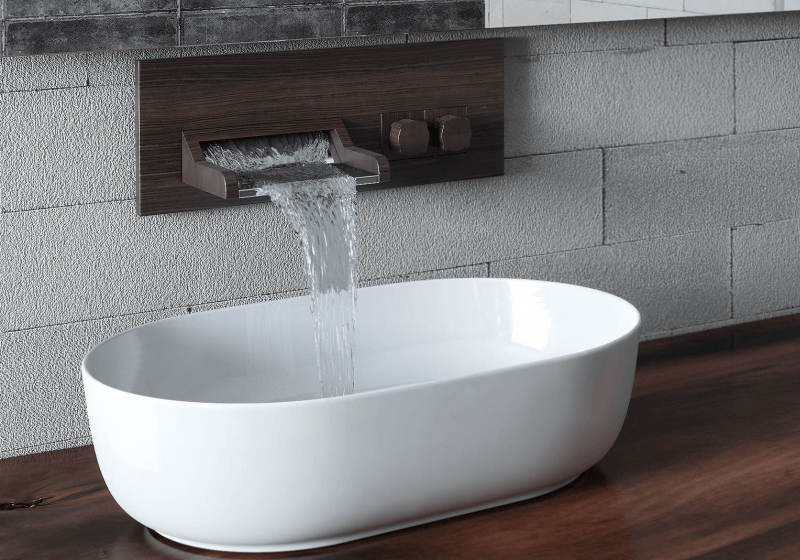 This concept tap is a fusion of sleek symmetry and curved knobs, highlighting the beauty of wood at its best. The square spout is designed to add aesthetic charm to a sink, and is further concluded in a premium chrome finish. It is embedded with ceramic disc technology to give out smooth water flow for cleansing.

# Candid At the Sink-Basin Mixer Tap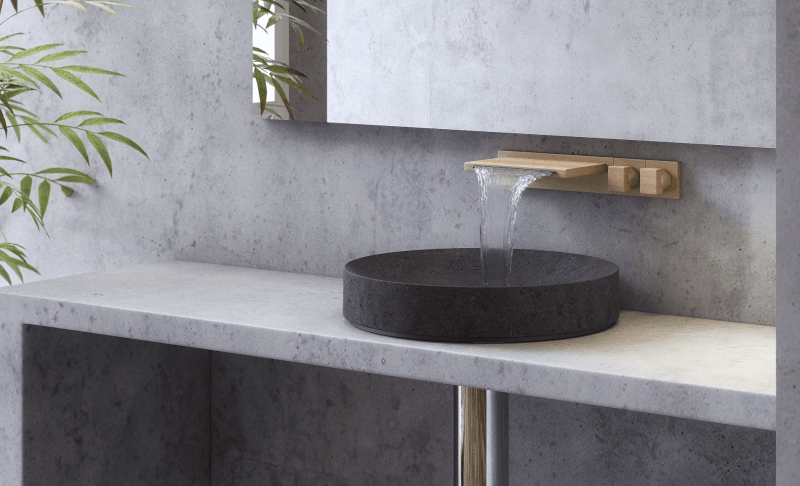 The sleek concept tap highlights wooden elegance through its simplicity and static form. The geometric profile displays a horizontal orientation that further impresses the viewers with its natural beauty and signature light brown finish. This one is also marked with ceramic disc technology for seamless, uninterrupted flow.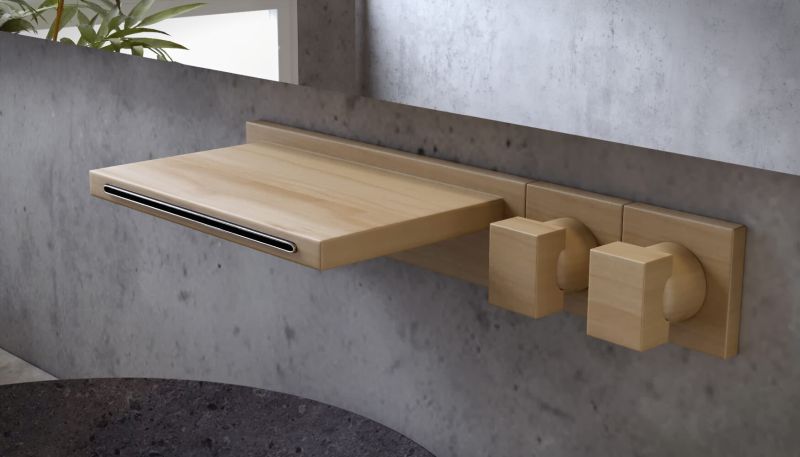 # The Trumpet Basin Tap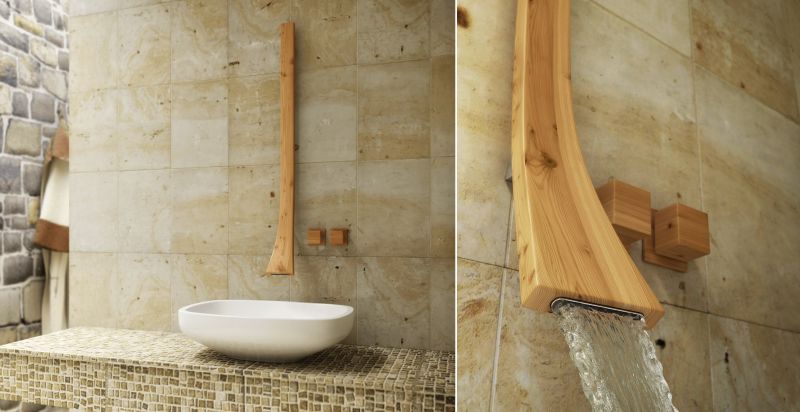 The dramatic trumpet-like form of this charming tap takes bathroom tap designs to whole new level. The spout is present at the bottom to allow water to flow with blade-like precision. Its presence on the wall is both aesthetic and functional. The integrated ceramic disc technology lends efficiency for smooth water flow, making wood beautifully come in contact with water.
# Geometric Rapture Basin Mixer Tap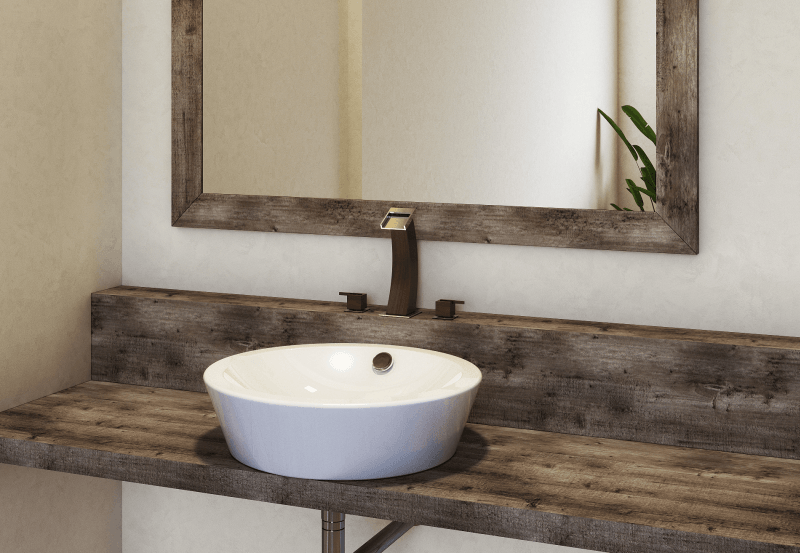 Combining wood and metal in a beautiful way, this contemporary tap reflects style in a unique way. Meanwhile, wooden warmth adds a decorative and functional aspect to the cascading spout. This contemporary rectangular shaped beauty is sure to create a magnetic aura at the wash-station.