Wood is a versatile material that can be crafted into various home furnishing and decor items, alright. But there are very few woodworkers who can do what New Zealand-based Henk Verhoeff does with wood. The master craftsman has been in the limelight for creating unique wooden dressers that appear cracked and damaged but are actually functional.
These dressers became instantly popular and went viral on social media when Henk's daughter shared these nifty creations on their Facebook page.
They are a functional piece of art that are strong in terms of construction, and alluring with aesthetic and artistic appeal. A woodworker will know how much time and hard work would be required for such one-of-a-kind furniture.
Aside from these cracked dressers, Henk has crafted tilted furniture, dollhouses and psychedelic wall arts in the past. He has been woodworking for almost 53 years now.
You may not have seen such creations before; they seem to come straight out of Disney fairytales but according to Henk, they are creations of his own mind.
He largely uses recycled New Zealand pine for his furniture, but says, he loves to play with Rimu if he can get his hands on it.
Also Read: 24 Ways to Get Creative with Reclaimed Wood
Though Henk's furniture is not for sale, if you're adamant at owning something as peculiar as these dressers for your home, you are in for good news. Henk will be organizing an auction for some of his woodworking masterpieces and would also be listing them on eBay.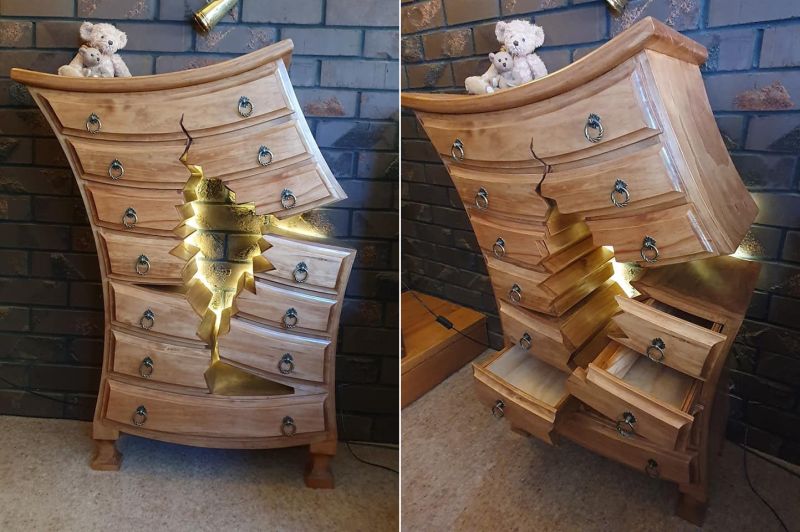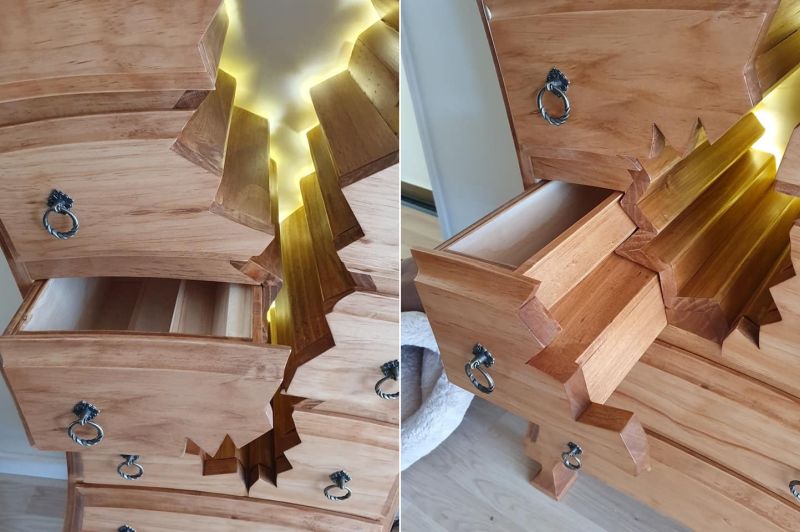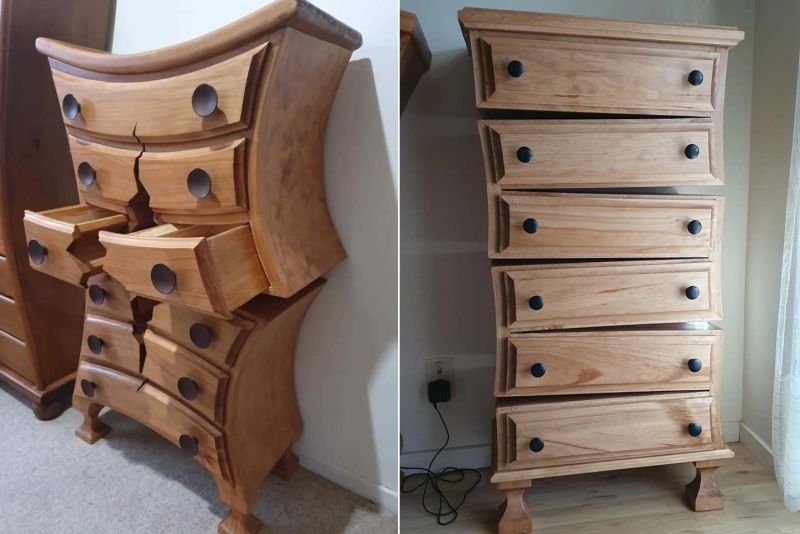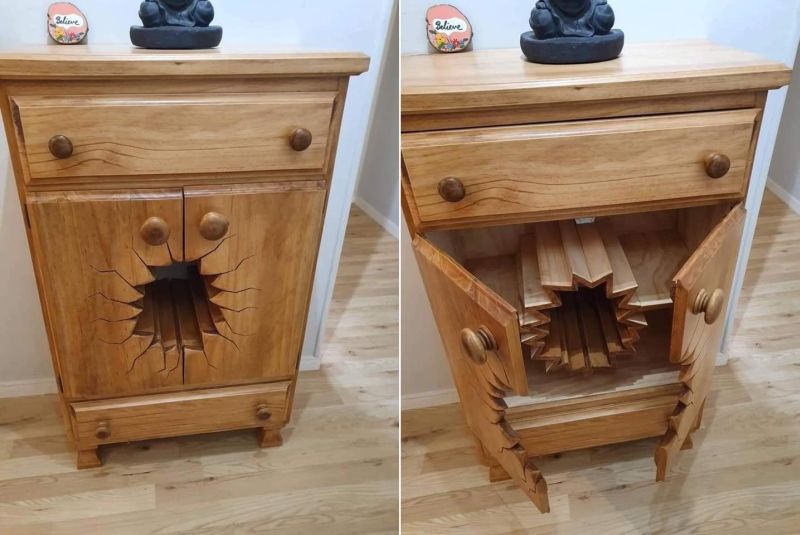 Via: BoredPanda