Toronto-based multidisciplinary design studio WooYoo has recently launched the Fuwafuwa experimental furniture collection that combines oak wood with translucent corrugated plastic. The collection comprises two modern tables of different sizes. Both boast functionality, durability, and aesthetics of corrugated plastic.
The designers explained;
The translucent feature of the material in FuwaFuwa Series presents ambiguity and subtraction from our vision through optical diffusion. From this subtraction, eyes are naturally drawn to the serenity in the material texture of oak wood. When the furniture is used, it advises being in a state of calm attentiveness.
The FuwaFuwa tables have small wooden legs and tops. One of the tables has a shelf for storage of books, magazines or whatever you can fit in, while the other one is a side table. The combination of wood and plastic creates a simple yet elegant look. The tables are durable and will look great in any room.
Also Read: Custom Furniture Collection with Metal Rods, Cushions for Indoors and Outdoors
Corrugated plastic is generally used in commercial signs and packaging; it's probably the first when this inexpensive and recyclable material is used for designer furniture.
FuwaFuwa furniture collection was exhibited at IDS 2020 in Toronto.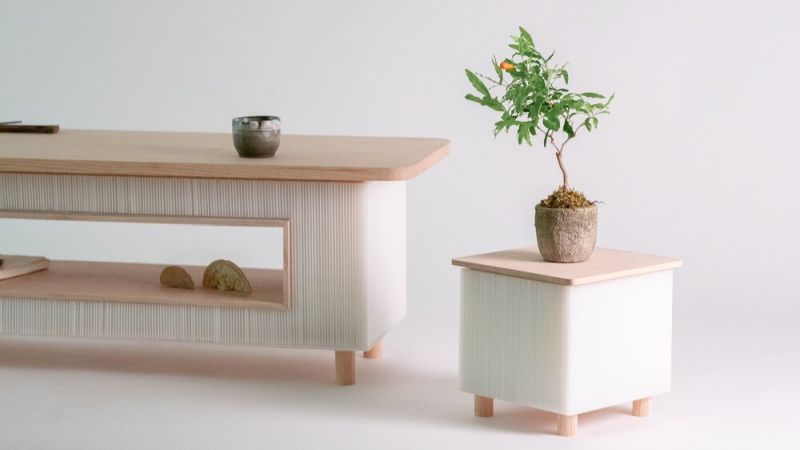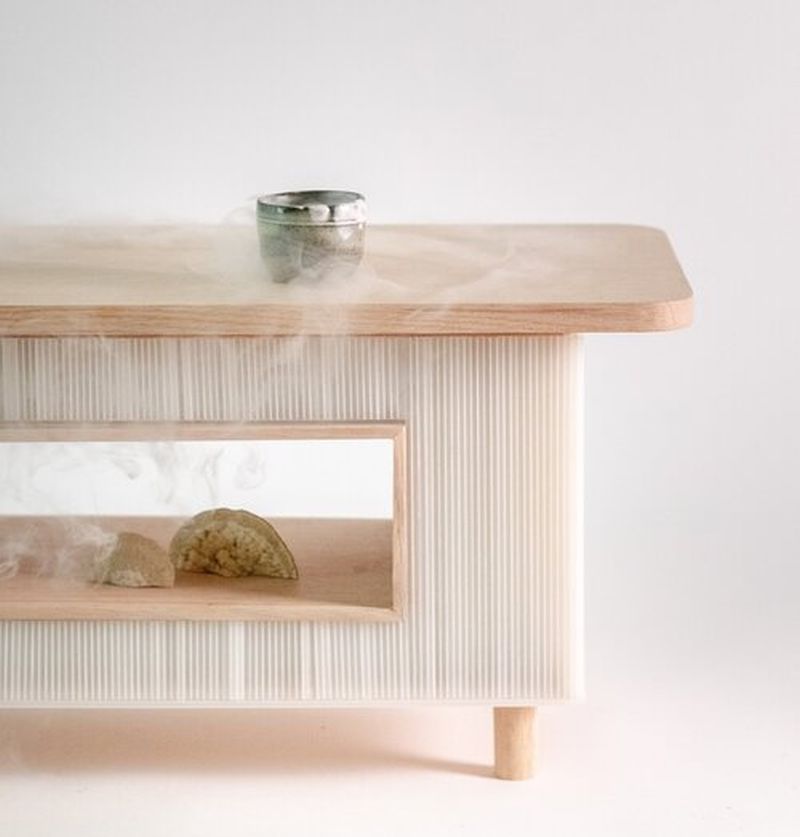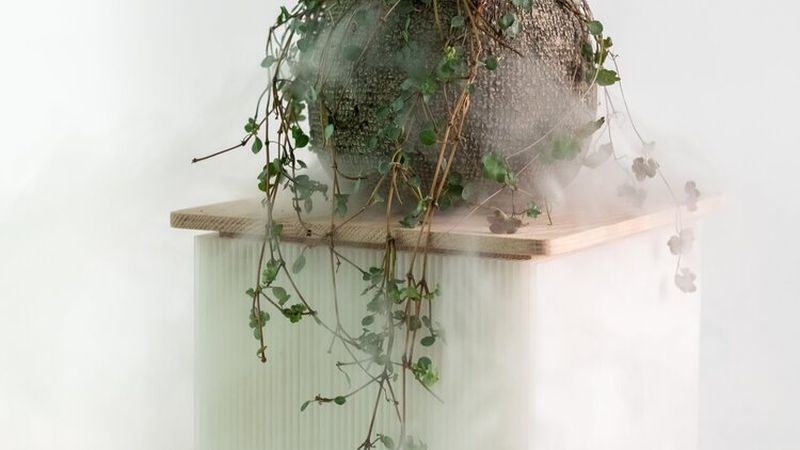 Via: PlainMagazine