The Yes Company has created a smart chopping board called ChopBox, which been funded through a Kickstarter crowdfunding campaign. It is amazing how this chopping board achieved its funded goal of $10,000 in just 25 minutes. It has raised over $904,082 with 38 days to go (at the time of writing).
ChopBox is a five-in-one kitchen gadget. It can eliminate your need of having a timer in the kitchen, a knife sharpener, weighing scale, a sanitizer and chopping board – ChopBox can do all these for you, see how in the video below.
It is made of organic bamboo, comprising a second slide-out board and has the ability to sanitize three knives at once. There is a built-in 254 nm UVC light that can kill 99.99% of germs and bacteria infecting your kitchen in a minute. ChopBox has two knife sharpeners and groove design on the board to prevent any juices from sliding off of the board – no more mess and assured cleanliness.
Also Read:  Scientific Cutting Boards make chopping veggies fun
The built-in digital scale can measure quantities of the ingredient you are using. It can measure in grams and ounces and the scale has a capacity to weigh up to 6.6 pounds. The built-in 9-hour digital timer eliminates the need of ordinary 59 minutes timer in the kitchen.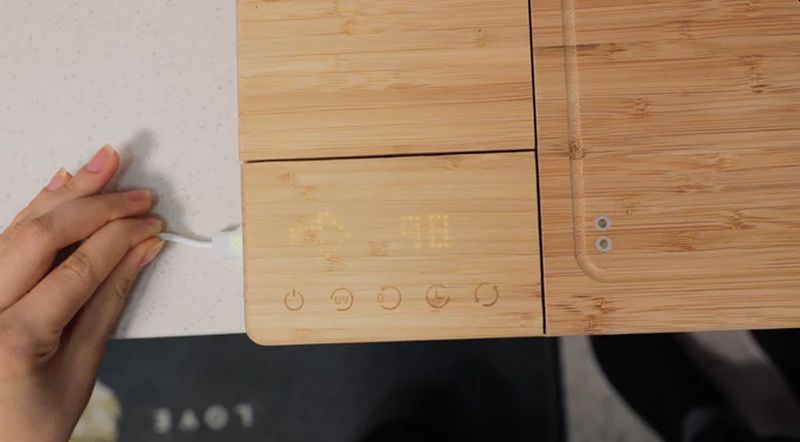 ChopBox has a large battery inside, which charges quickly and can last up to 30 days with one hour of charging. It is completely waterproof and can withstand being in 3 feet deep water without any damage.
This smart board is incredibly strong, can hold weight up to 150 pounds while chopping and cutting. The low maintenance bamboo wood structure makes it durable and resistant to knife scarring.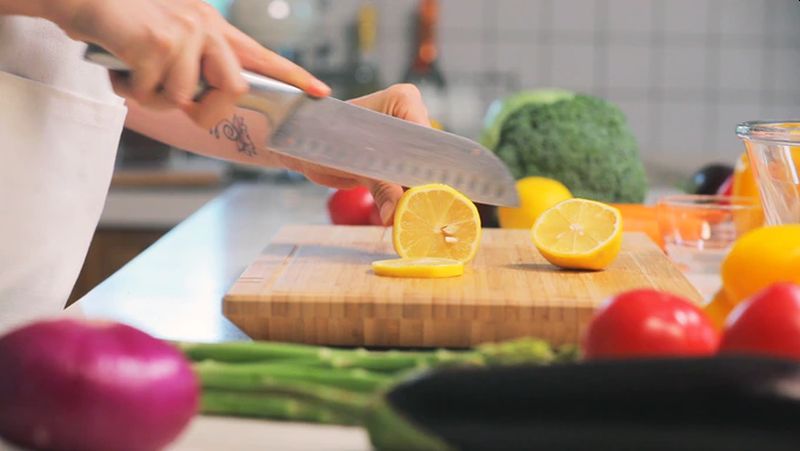 The ChopBox would retail for $199. The super early bird pledge can save you $100 and the early birds will get this smart and stunning chopping board for $119. Shipping is scheduled to begin in November this year.
So, hurry up! Get this smart featured multi-functional cutting board which can save space on your kitchen counter eliminating other gadgets.
Via: Kickstarter