If you have an inclination to live life on the edge, then a cliff house may be perfect for you. These differ from typical mountainside or oceanfront houses in terms of basic architecture. Ukraine-based Yakusha Design has come up with a unique cliff house concept that will provide you a glimpse into this dissimilarity.
Dubbed Air, it is a concrete cabin with glass walls to maximize surrounding views. The entire structure is mounted on a vertical wall in a way that it looks like its hanging from a rock. There is a vertical concrete wall that partitions the cabin in the center. It is a minimalist and quirky architecture with lightness and grace.
Measuring only 48 square meter the glass cabin is equipped with all essential furniture. In spite of being so closely designed, the living room, bedroom, and kitchen flow invariably flow into each other.
Also Read: Casa Brutale Designer Throws Back Another Mind-Blowing Cliff House
Interestingly, the cliff house incorporates a bathroom designed in a special glass with transparency adjustment for privacy. It seems like a dream vacation cabin placed in front of an ocean. Check out Yakusha Design for more details.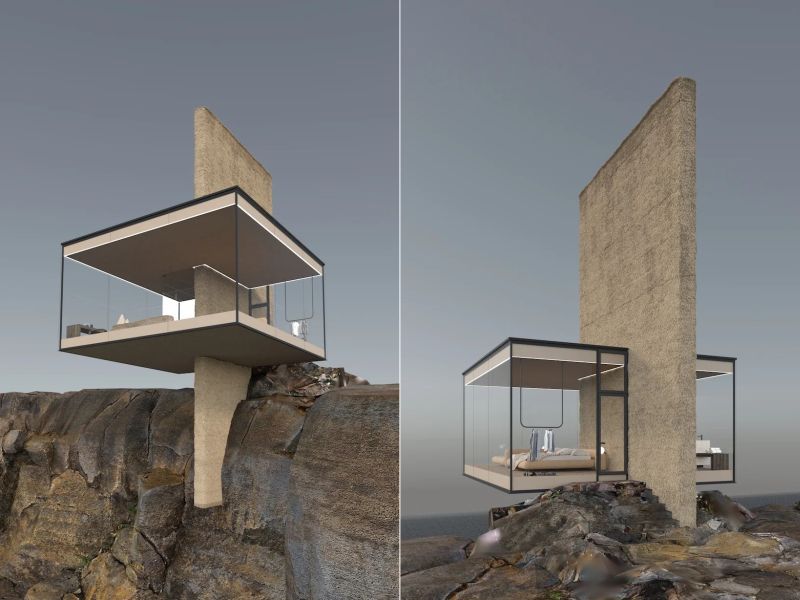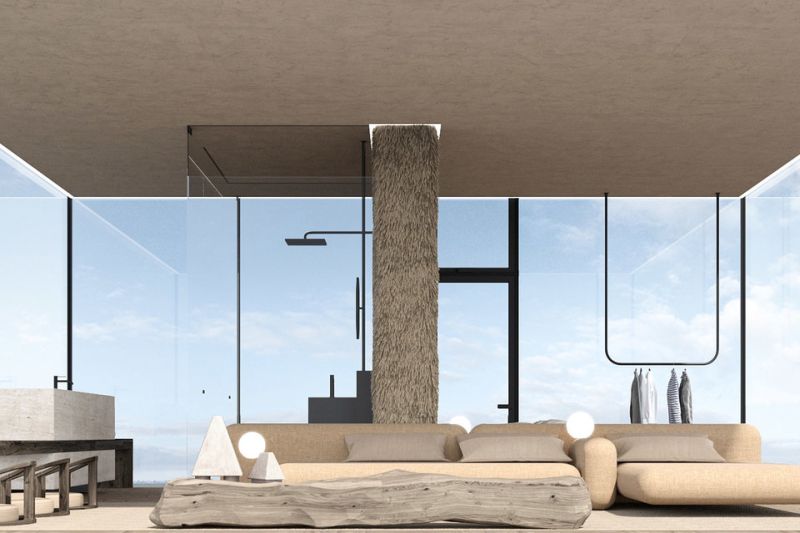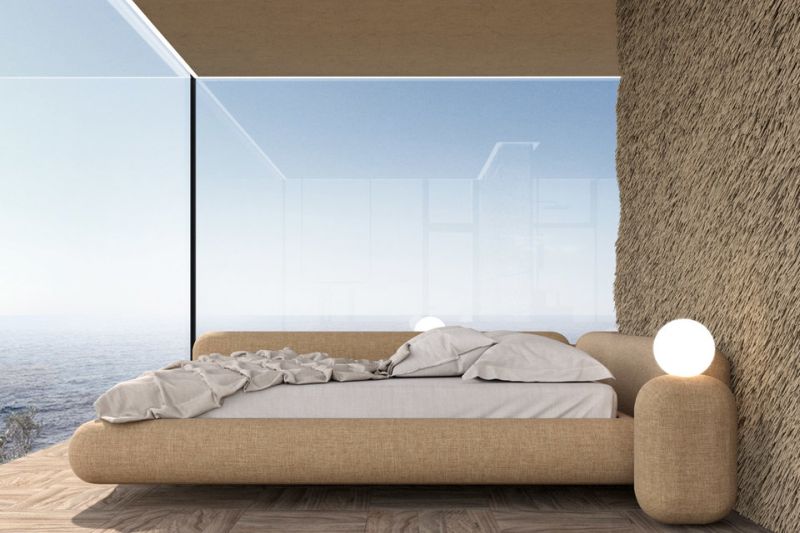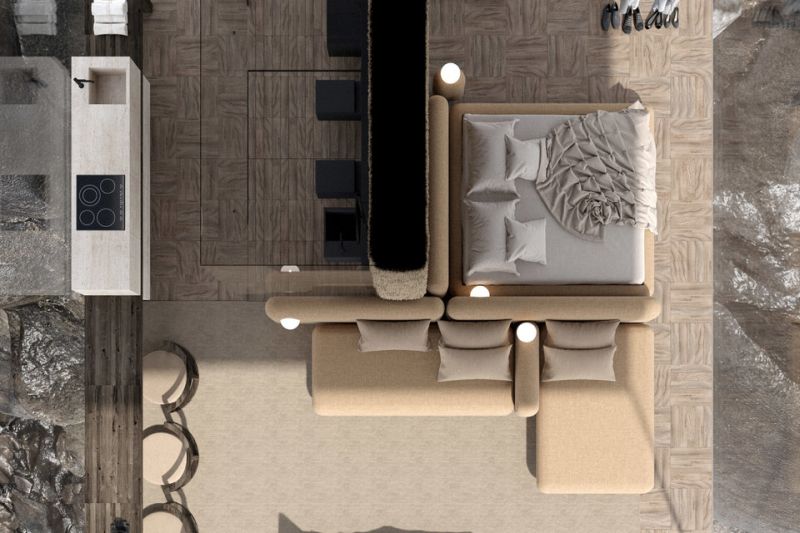 Via: designboom