Shipping containers are widely repurposed due to their varied benefits to us and the environment. They are already being converted into shipping container homes and hotels, and now welcome a mobile coffee shop in Edmonton, Canada.
Entitled YEG Coffee Can, it is a 15-foot shipping container, painted in black and with initials "THERE IS A COFFEE SHOP INSIDE HERE" written on it in white.
On the outside, it looks like a jazzy shipping container, on the inside, it's a full-fledged cafe. As you will slip inside you'll notice coffee machines on granite countertops and chairs on vinyl flooring.
The cafe serves pour-over, batch-brew, cold-brew coffee, and doughnuts. The menu written on black painted walls is also a unique sight on the inside.
Also Read: 30+ Shipping Container Homes that Promote Green Living
After working for about two months, the owner, Tony Phung served the first coffee on June 10.
The YEG Coffee Can is often parked on 108 Street and 103 Avenue near NorQuest College, but can also be seen at other locations around downtown Edmonton.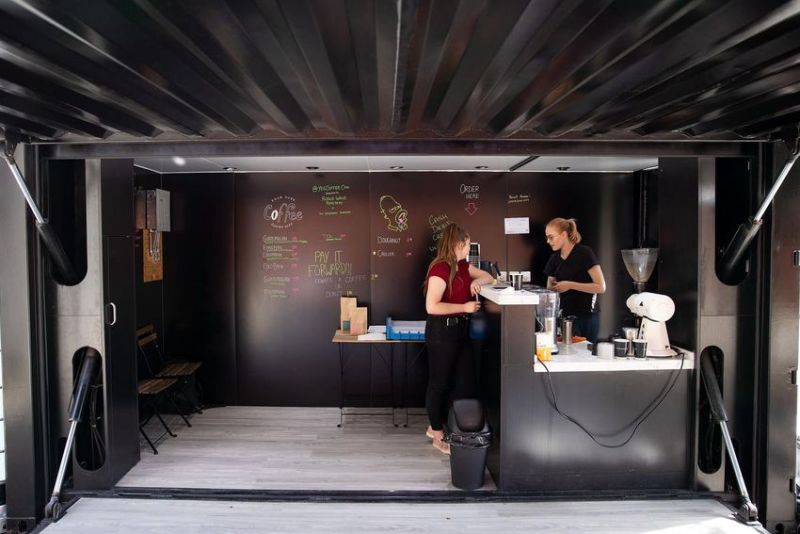 Via: TheStar