If you live in a small apartment or co-living space, it is extremely important to be careful with furniture as it decides how neat your apartment will look. While setting up an apartment, the most tedious task is to include storage spaces. Yesul Jang, an ÉCAL graduate, has designed a bed with enough storage capacity, making it perfect for people living in small spaces. Dubbed Tiny Home Bed, it is a raised bed with a storage space under the mattress and hidden behind a fabric curtain.
The storage bed focuses on students and young professionals who live in shared accommodations and compact apartments. It serves the dual purpose and is practically useful for them. The simple and lightweight structure allows easy transportation, while the built-in curtain track system allows convenient access.
The idea of covering the under bed storage area with a fabric curtain is completely out of the box.
Jang says;
My objective was to develop a bed that was not only practical but also simple and atheistically attractive because most of the space-saving furniture in the current market is quite massive and focuses on functional features such as foldable or transformable furniture.
Also Read: 7 Best Adjustable Beds for Great Sleep Comfort
We've have featured a couple of storage beds before, however, this one is different for its space-saving design and creative way of keeping storage spaces out of the common sight.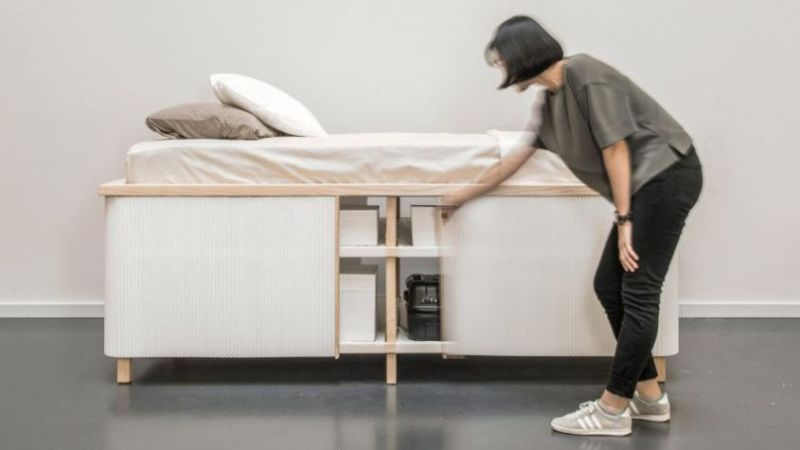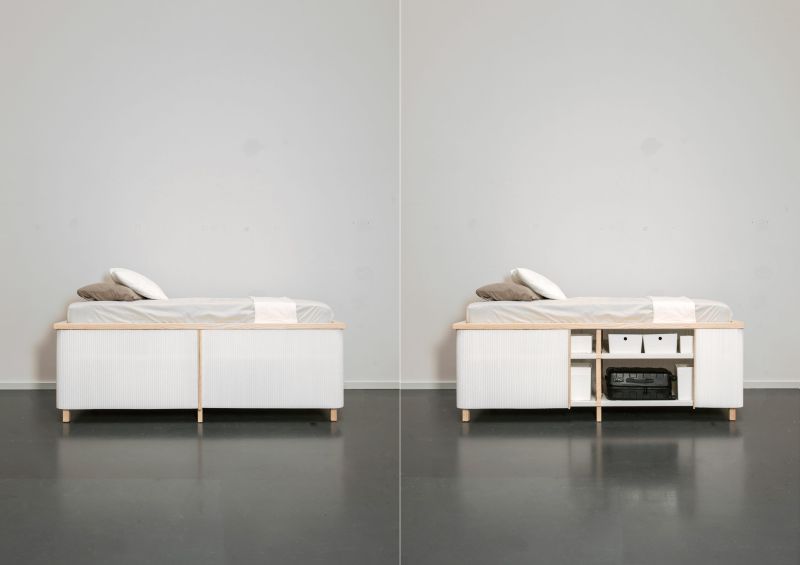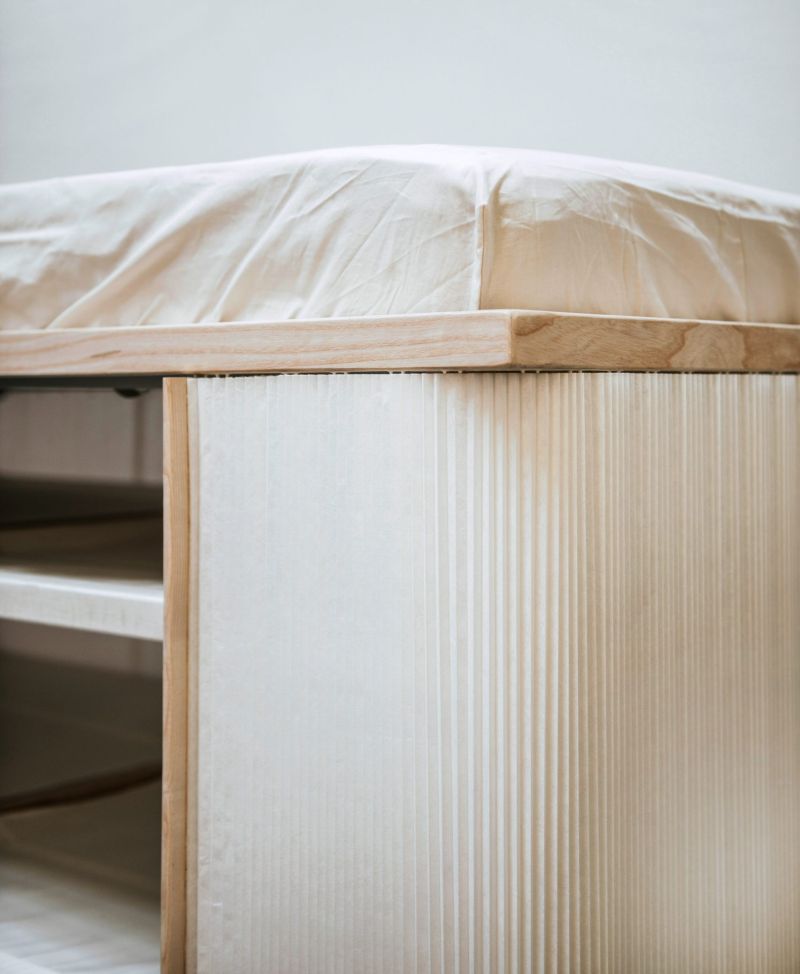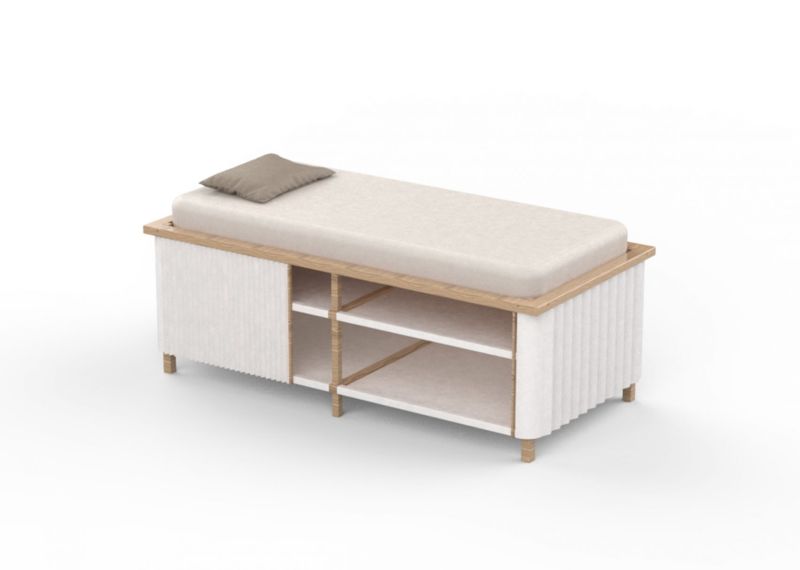 Via: Dezeen