Robert Harvey Oshatz – an architect from Portland, designed this unique ski-in ski-out home at Mt. Crested Butte. The design of the home is inspired by nature and favors curving lines. It's like ripples in the river, birds in flight, seashells, and river rocks designed with large sheets of glass and lots of wood. Currently, the home is up for sale for a whopping $1.8 million.
The 4,816-square-foot home has four-bedroom, five baths, a spacious patio in front of beautiful living rooms with stone fireplace, and a small balcony overlooking the grassy slope. The house is on hovering edge of the Crested Butte Mountain Resort, near the top of the Gold link ski lift. The placement is so convenient that you could easily ski off the property to the bottom of the Columbine Hill trail. Clinging to a central river rock, the house has three levels.
The luxury architecture was designed for two brothers who happened to own a truckload of redwood siding and were big fans of Oshatz's work. Oshatz writes that the home is designed as the ultimate vacation getaway for two families. The top level features two master bedrooms for the parents; the center level has the home's entertaining, dining, and living areas; and the bottom level has a children's playroom and dormitories.
The house is so curvaceous that you can't find a single straight line in it. The open-concept living room is anchored by a wavy river rock fireplace with a large, raised hearth with space for seating. If talk about kitchen area, it's also very curvy with a custom island. All the windows of the house featured prominently in the design show the beautiful wraparound view of the woods. From every bedroom to balcony of the house has the curvy windows that gives the smooth shape to it. The house also has the two garages in the entry. The local people refer this house as the snow clam.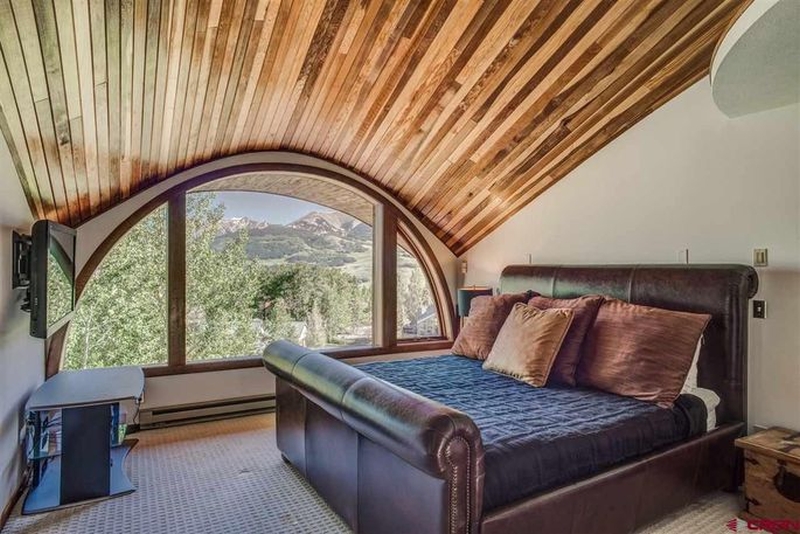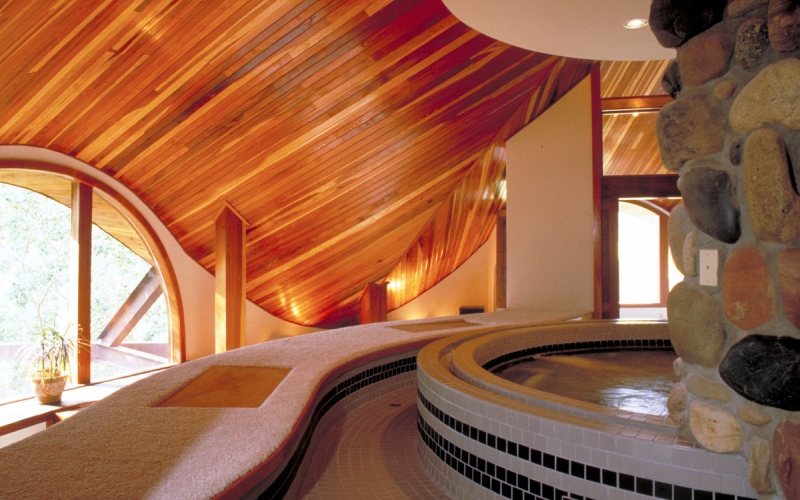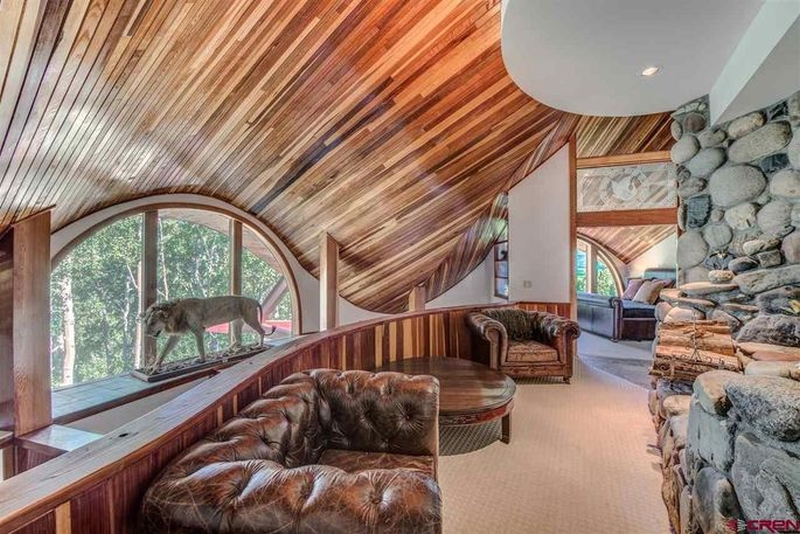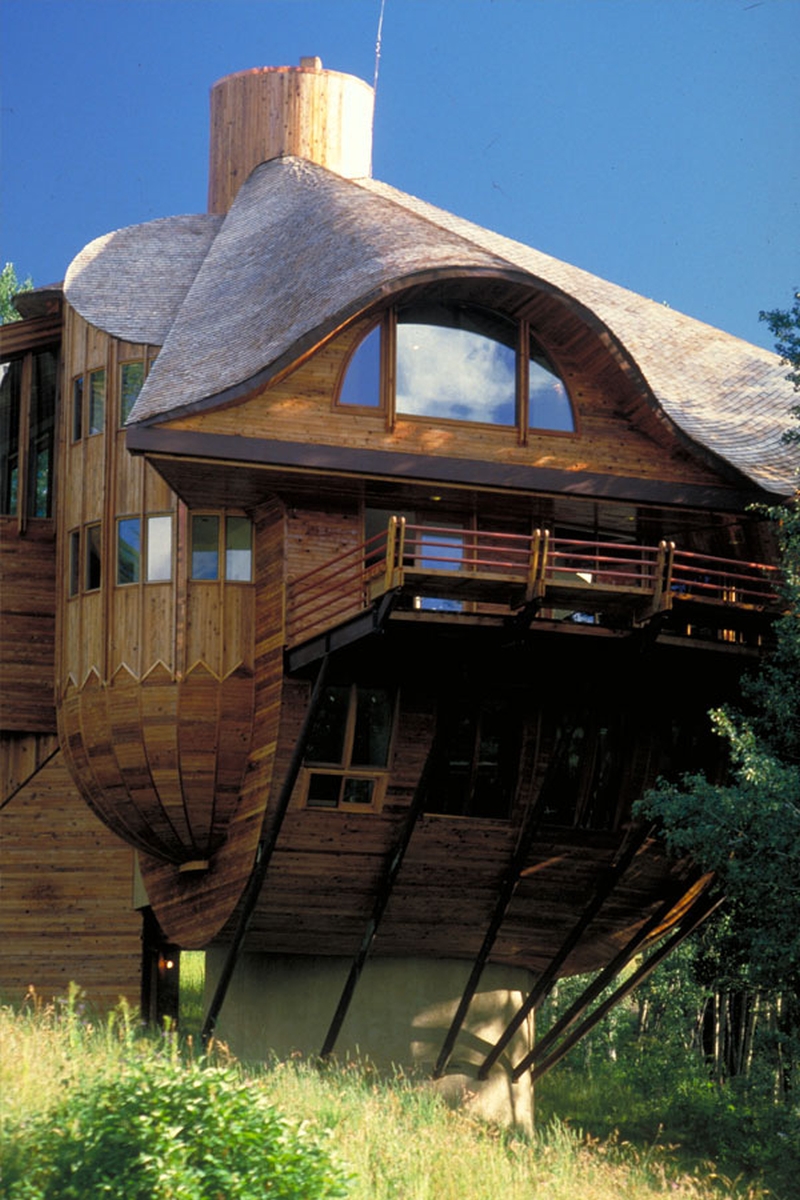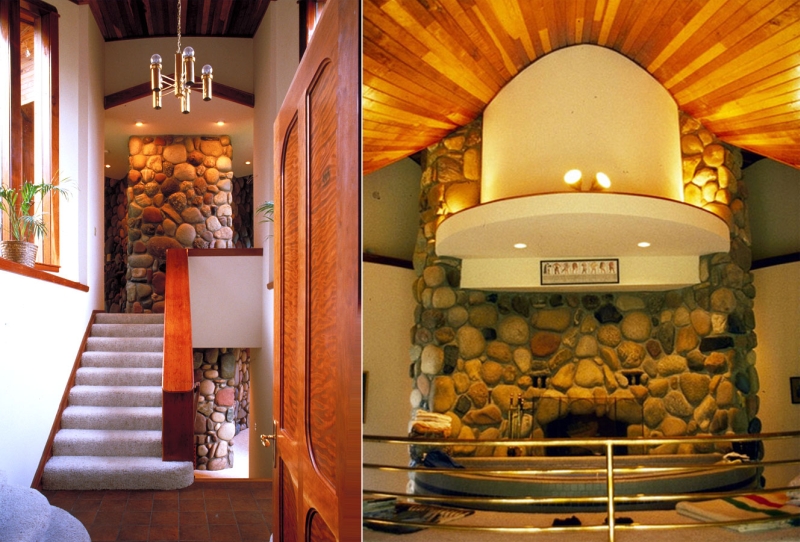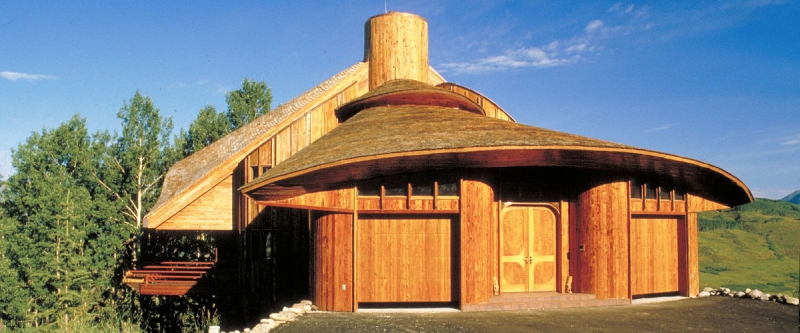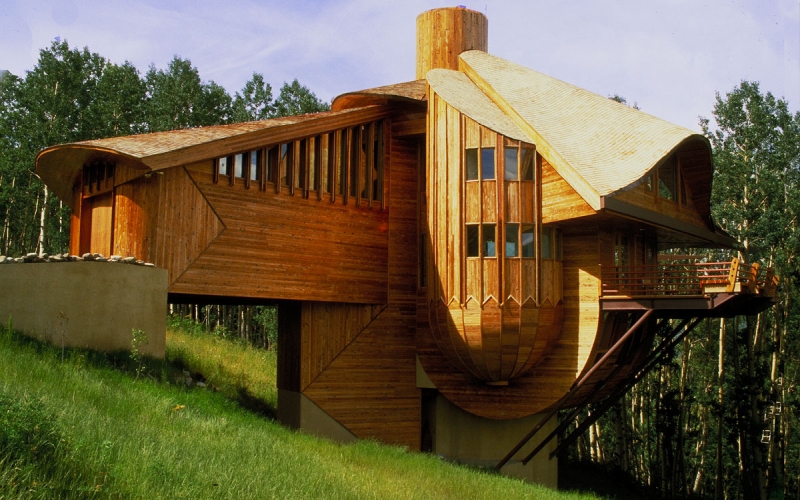 Via: Realtor.com