Korea-based design studio Orijeen has designed Color Flow, a playful collection of storage cabinets that changes color according to the different positions and movements of a viewer. Each unit is covered with a lenticular surface that refracts light toward the viewer in different directions, so as to create an incredible color illusion. Both the cabinets have the ability to change colors when looked from different angles.
Also Read: Color-changing furniture series by Juno Jeon
This collection consists of two storage units that vary in color gradients. A small sideboard shuffles shades ranging from pink to purple and blue, while the freestanding wardrobe highlights blue, green and yellow. These visual changes in color are supposed to remind us of relationship with that object. The cabinets seem like playing with colors while you move around them, changing to different hues magically. They look blue when seen from one corner, and yellow or some other color from a different angle.
It's a totally different concept to wrap furniture pieces in ridged lenticular surfaces with the aim to spruce them up with absolutely unique aesthetics. If you want a refreshing storage piece that creates a contemporary decorative statement, these cabinets are perfect to add an eye-popping essence to your room.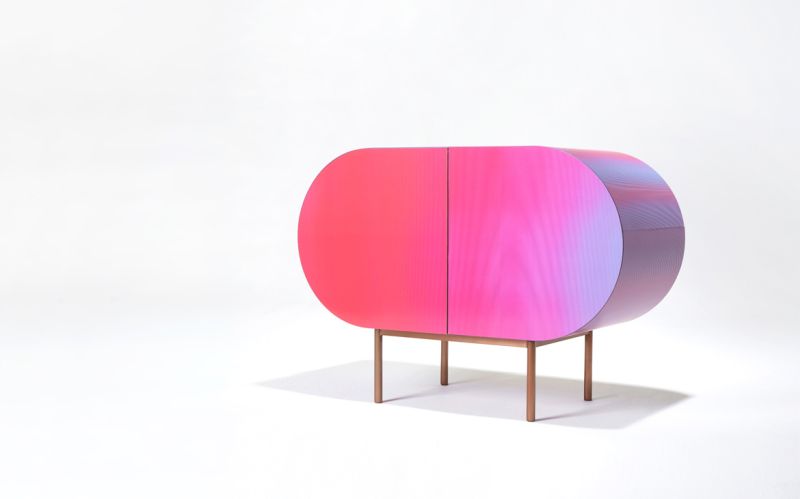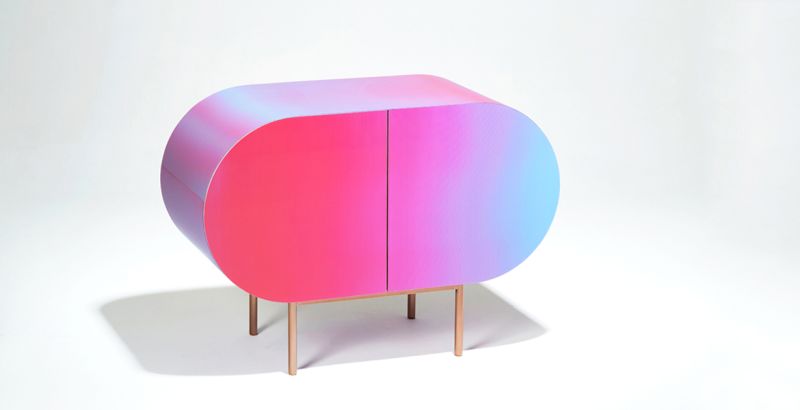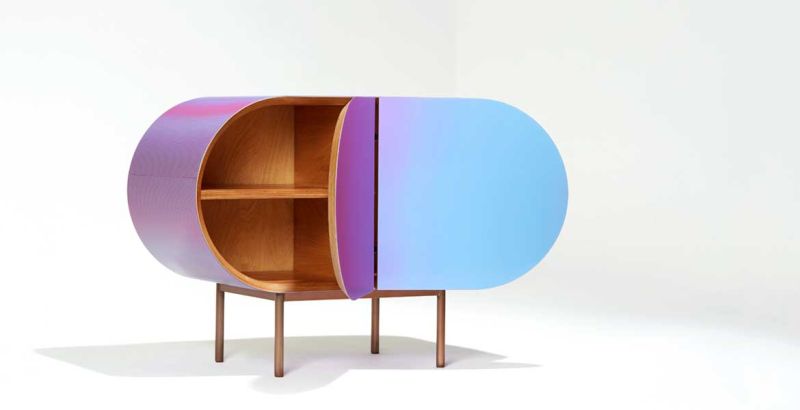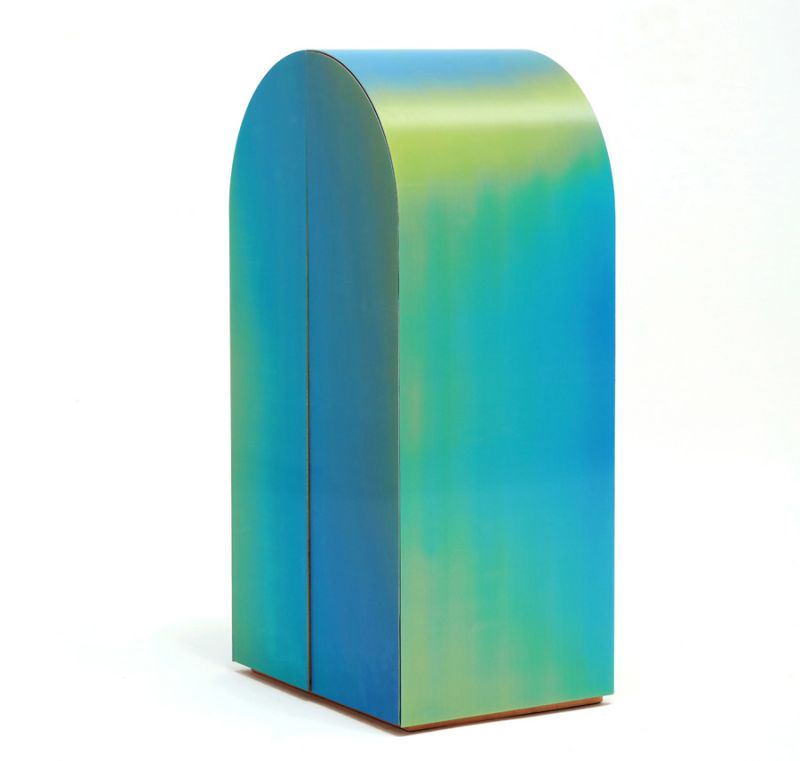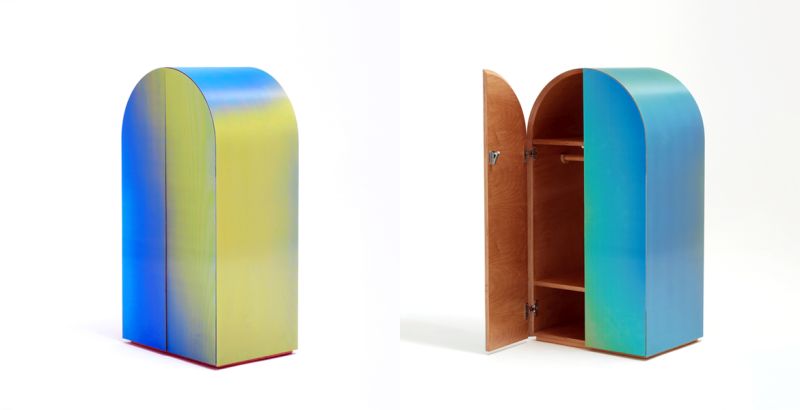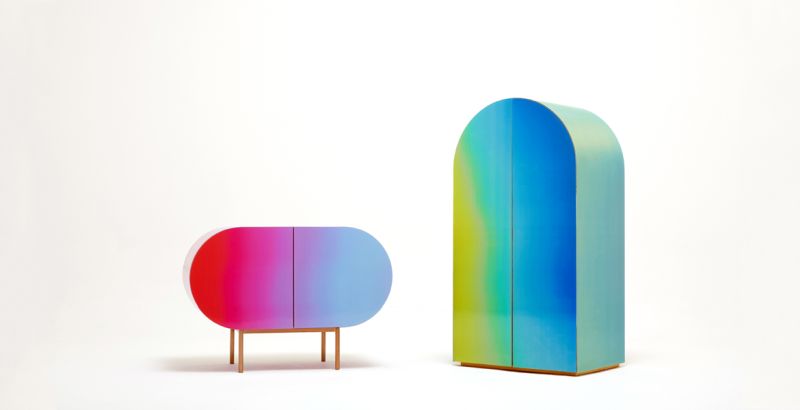 Via: Curbed