Located on a woody location near Barvikha village in Moscow, the Capital Hill Residence is a unique spaceship-shaped, private house designed by the visionary architect and designer Zaha Hadid for Russian businessman Vladislav Doronin.
To comply with the demands of the client, she created a design that rises 22-meter above the ground to benefit from the unobstructed views of sky and the surrounding valley over the trees. The project wasn't approved by government authorities earlier, but after a change in the site, finally, it is complete.
This Zaha Hadid-designed, 2,650-square-meter private house consists of two spatial components connected by three concrete columns. The first one helps the architecture blend with the forested landscape, while the other volume suspends high above the ground to offer best views from within the house.
With otherworldly exterior and expansive glass-paneled living spaces, the Capital Hill Residence is a fine example of sculptural architecture. The interior space is decked in white accents, coupled with warm tones of wood.
Also Read: Kurt Hughes' Lunar Lander Tiny Home Looks Like An Apollo Replica
This spaceship-shaped house expands over four levels, with lower level housing leisure and entertainment facilities, and ground floor accommodating primary living room, dining, kitchen and an indoor swimming pool. The entrance foyer lies on the first floor alongside the library, guest and children rooms.
There's an indoor staircase to reach master bedroom suites on the upper level. The unique form of the Capital Hill Residence is designed to suit the fluid geometries emerging from the hilly landscape.
https://youtu.be/vyxUjicWS-c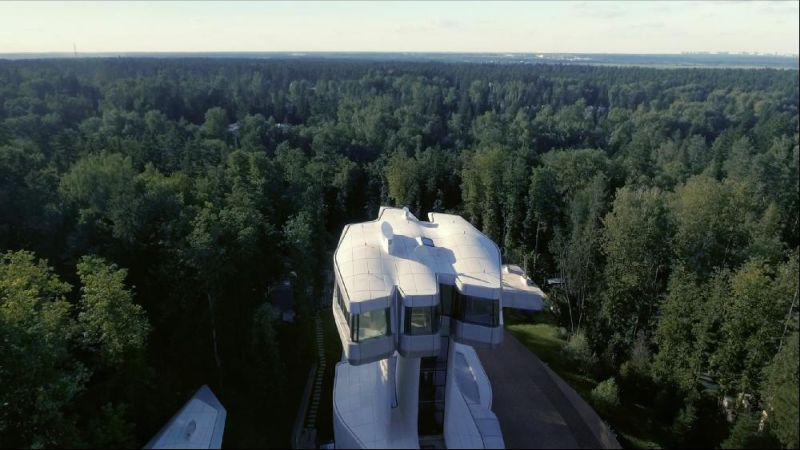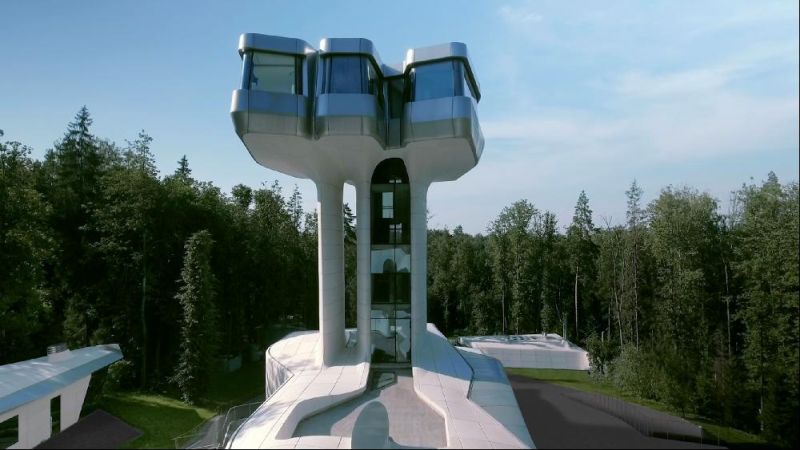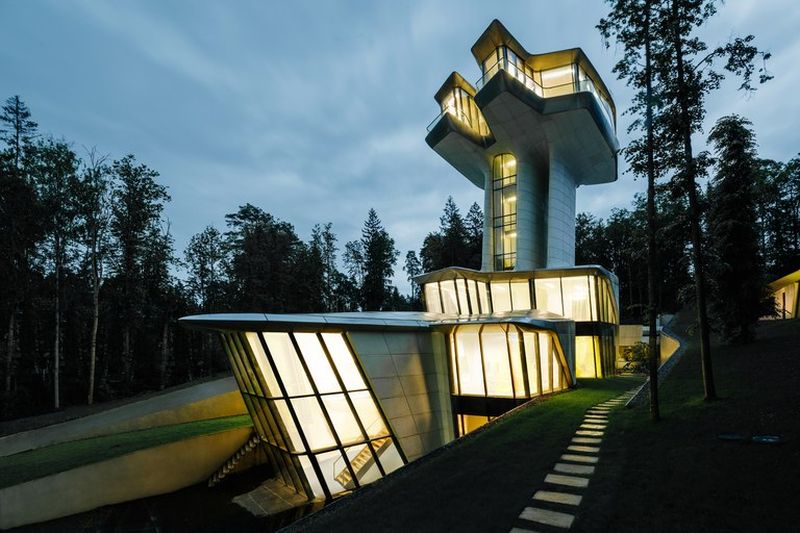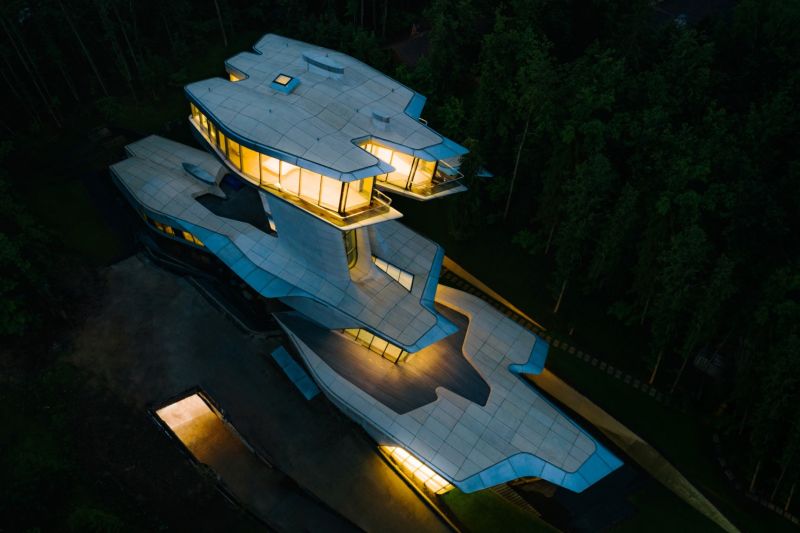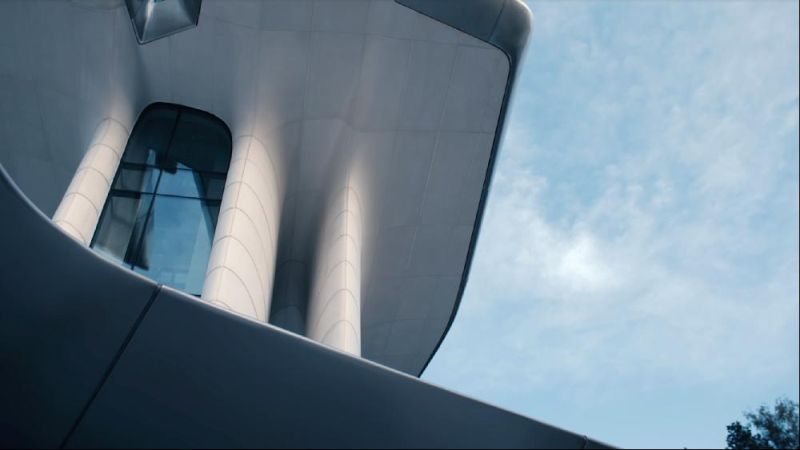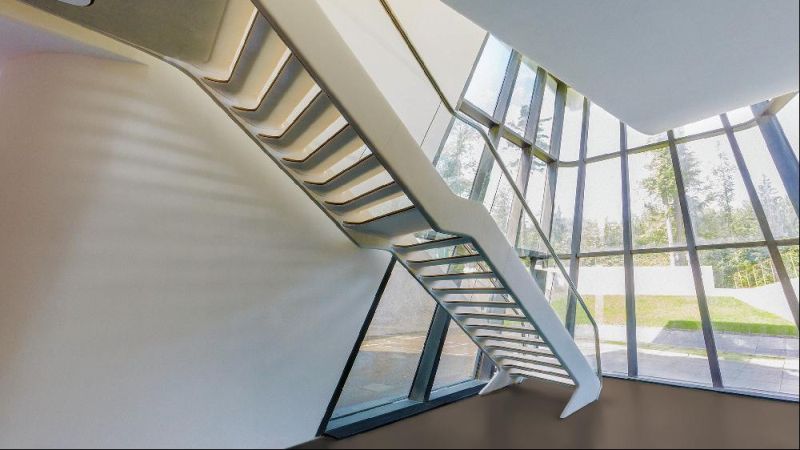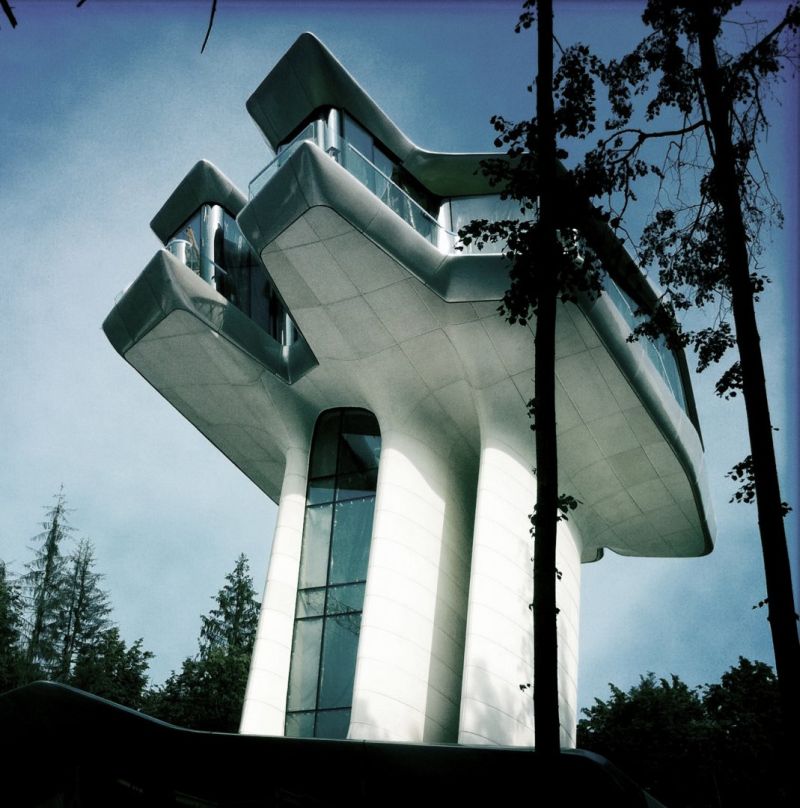 Source: OKO Group