Atelier Design Continuum has designed the beautiful ZYJ Treehouse in Qiyun Mountain, Anhui Province in China. The architecture of the treehouse is UFO-inspired. This campsite-like resort villa comprises 15 sets of independent villa-style rooms scattered among the pine-forest hills.
Surrounded with natural beauty, the large-angle floor-to-ceiling glass windows maximize the view of the beautiful landscape. The architects designed a UFO theme that is apparently popular with children. The design emphasizes the use of parent-child travel, safety, comfort, and children's fun of the room.
While the mainframe is a steel structure, every element of the treehouse is shrouded with wooden work. The locally-sourced red cedar wood was used for the flooring. The treehouse is divided into three sections – UFO leisure platform and room, a dish restaurant, and a starry sky bar.
Also Read: This DIY Mini Treehouse in Western US Features a Slide for Kids
Due to the rainy climate of the area, the architects added a circle of porch outside the floor-to-ceiling glass doors and windows. The increased depth of the eaves created a gray space that turned into a leisure platform facing the main peak of Qiyun Mountain.
The design of ZYJ treehouse in Qiyun Mountain is based on UFO, planets, and magical lights. The UFO lighting entrance, the star-shaped trampoline, and the flying saucer roasting table, and the star-gauge bar are designed to create a dreamlike experience for the occupants. Every element of the treehouse invokes the feeling of science fiction.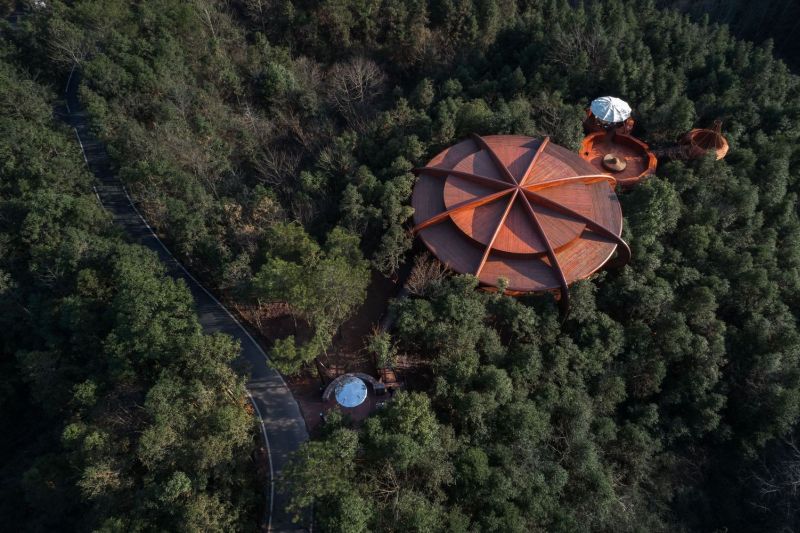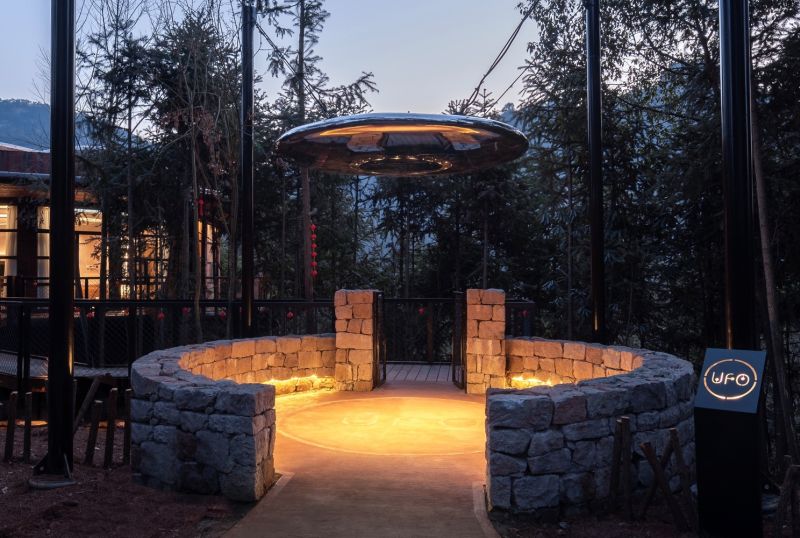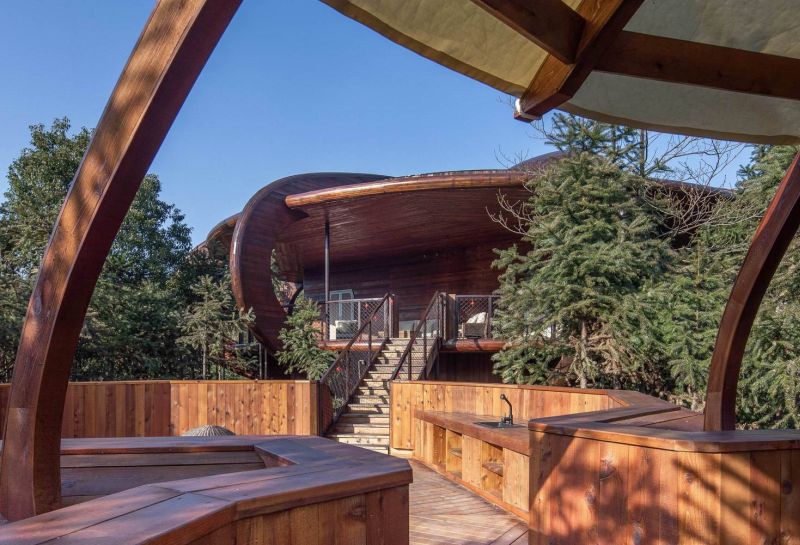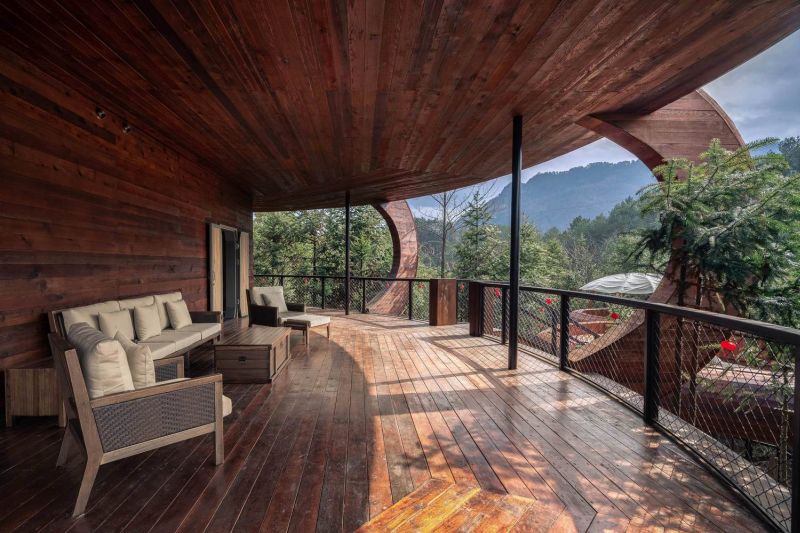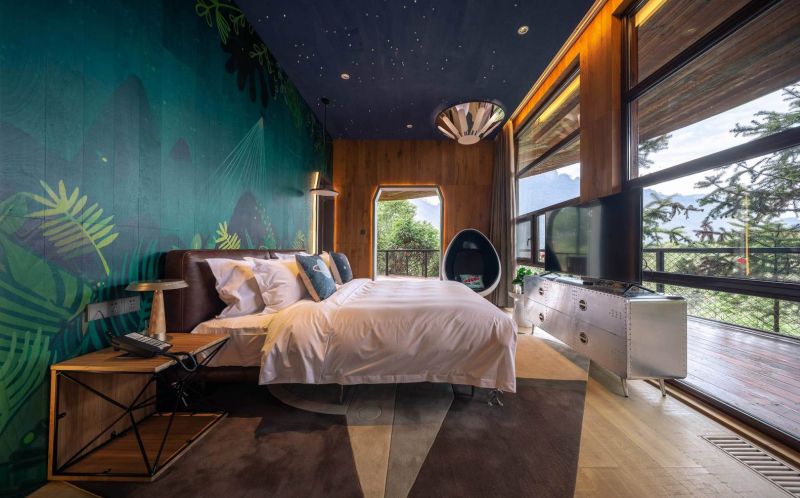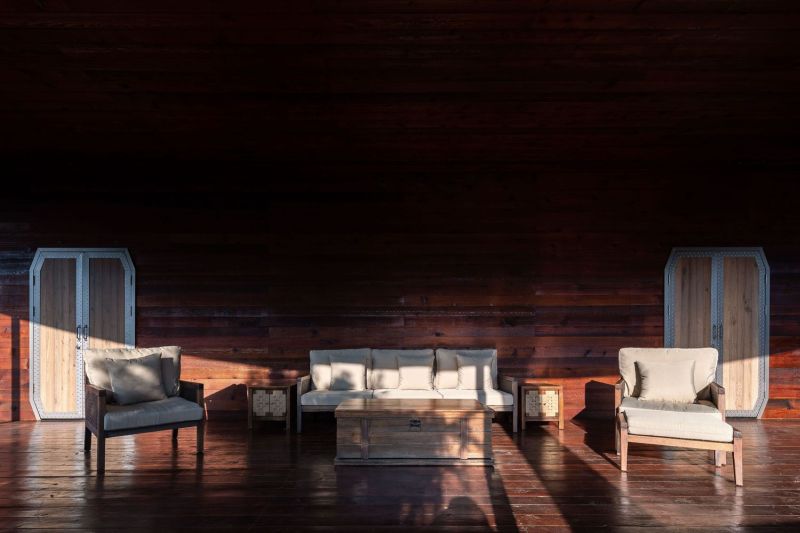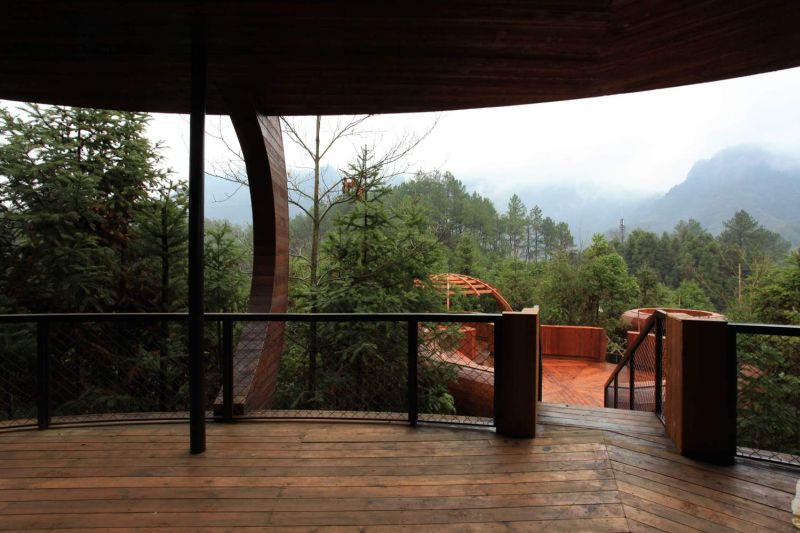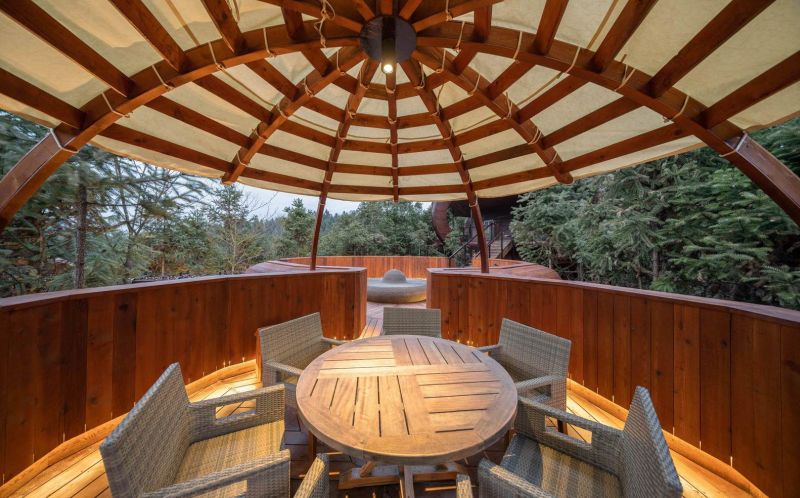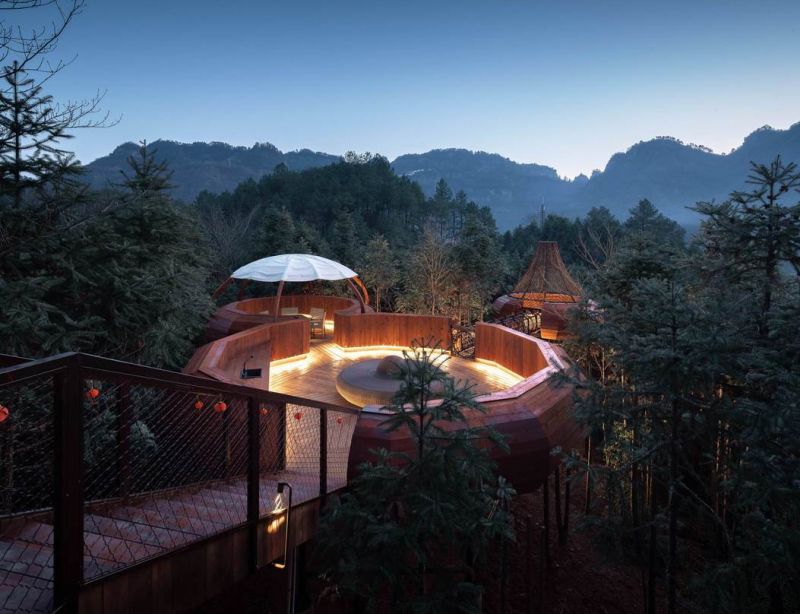 Via: ArchDaily