With changing time music has also evolved with latest technology that's integrated into high-end music systems. Although there are various audio devices available in the market, but audiophiles prefer to choose the best out of all. The selection of high quality speakers depends on different sort of preferences of varying individuals.
However to step above the rest and listen music in style, here are few luxurious loudspeakers that look as good as they sound. Combining music with luxury, these stunning loudspeakers will amplify your music experience to whole new level, whilst adding aesthetic charm into interior of your living space.
# Aleph1 3D printed bookshelf speakers: Designed by Boaz Dekel, these are entirely 3D printed speakers that are created after several mathematical calculations. Sadly, these are still in prototype phase.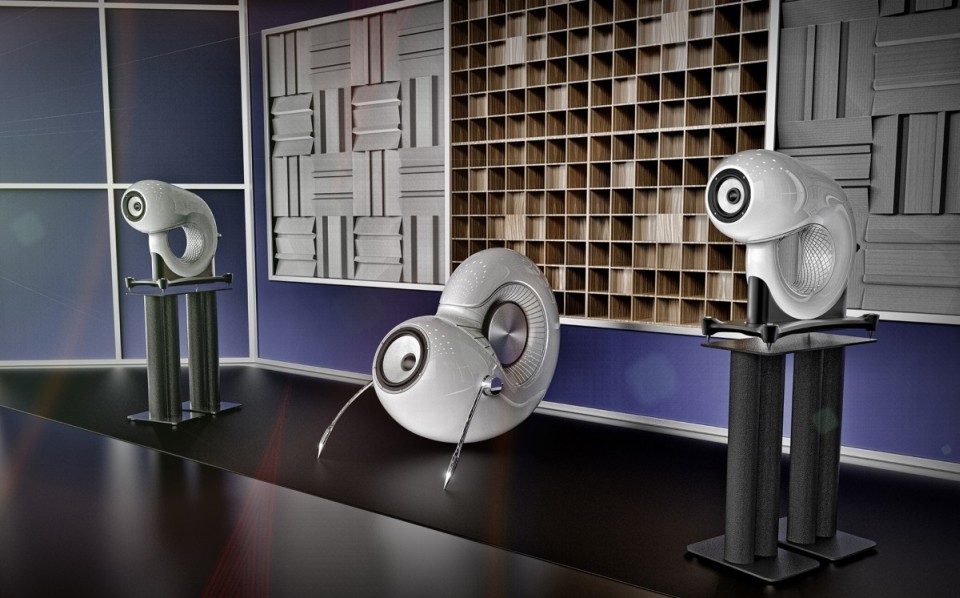 # Chladni-patterned 3D printed loudspeaker: Ricky van Broekhoven has created this 3D printed loudspeaker by generating drawings made from studying music patterns. It reflects uniform layers of Chladni pattern, producing better sound resonance.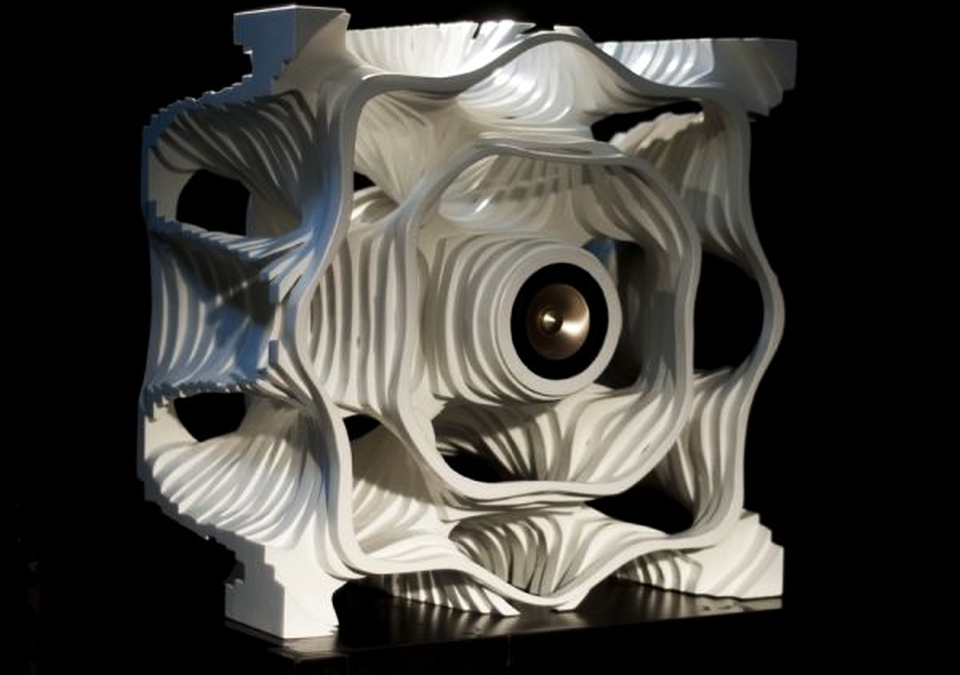 # TON golden speakers: Finished in 23-karat gold is the Floating Buddha, where his gilded body sits atop a set of speakers. It is perfect for those who prefer expensive golden art combined with music.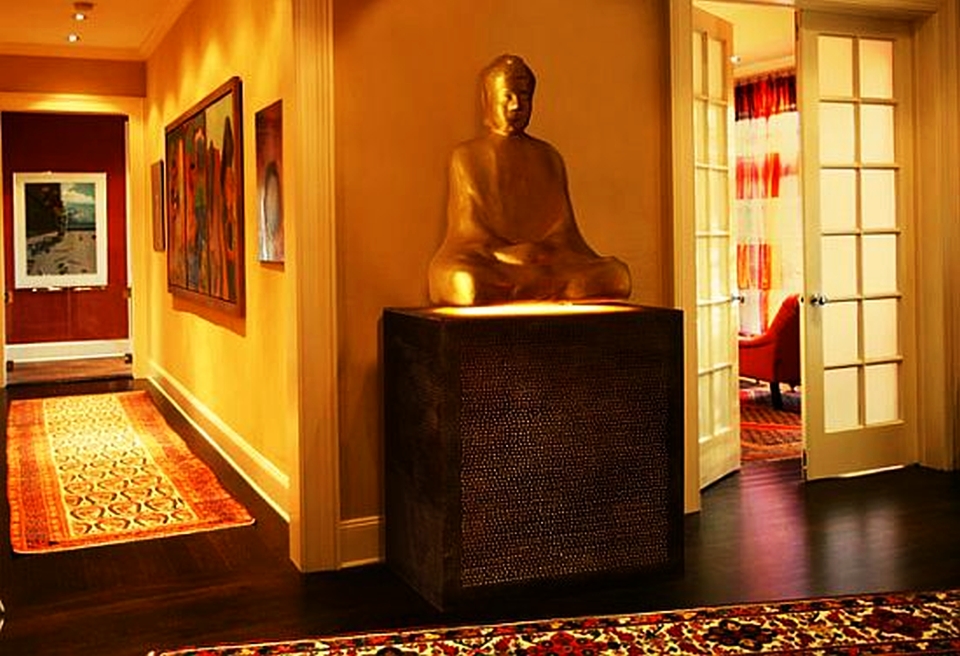 # Dog-shaped speakers: Extraordinary speakers consist of dog-like structure, along with custom engineered electronic filters and will sound way better than your everyday speaker set.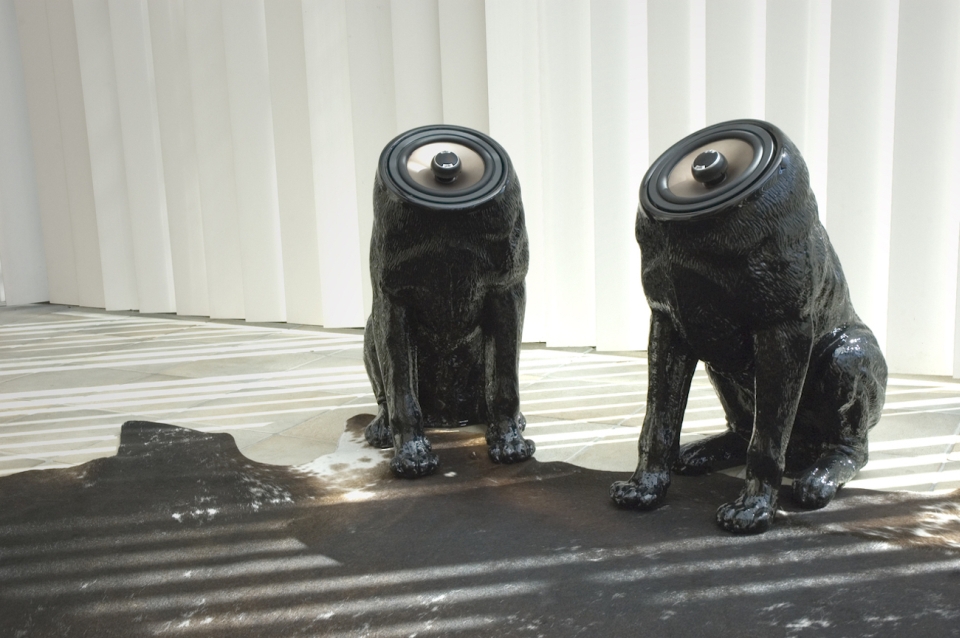 # Nautilus loudspeakers: Inspired by marine cephalopods, this loud speaker is created by Bowers & Wilkins to redefine sound. It is the dream of a visionary audio engineer made into reality.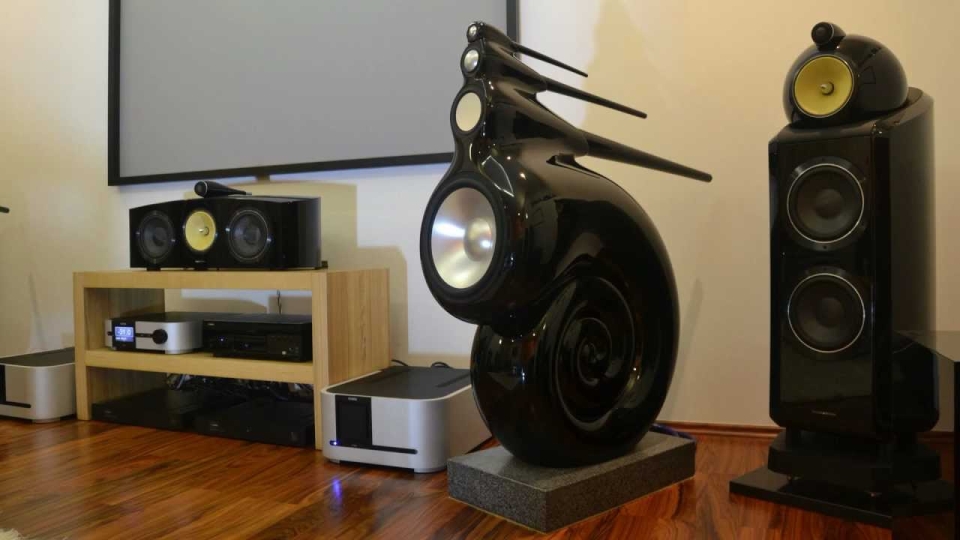 # NACSound for Sonance Kayak: These are single-source stereo speakers that produce both omnidirectional and multidimensional sound. Moreover, it will add industrial-chic touch to any interior.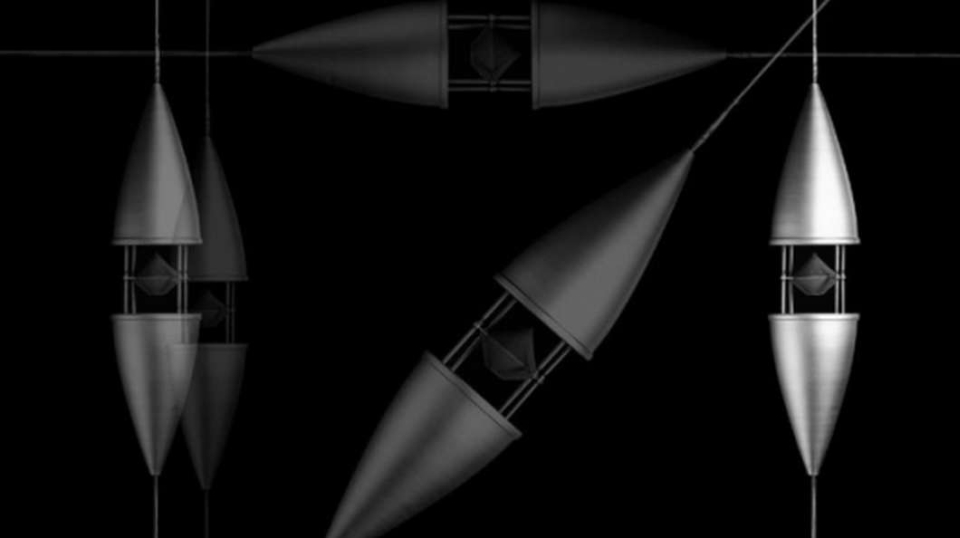 # FHOO1 horn speakers: Designed by Ferguson Hill, these are the world's first ever front loaded horn dipole loudspeakers that reproduce music with a high level of clarity, high-efficiency and will go loud with just a few watts.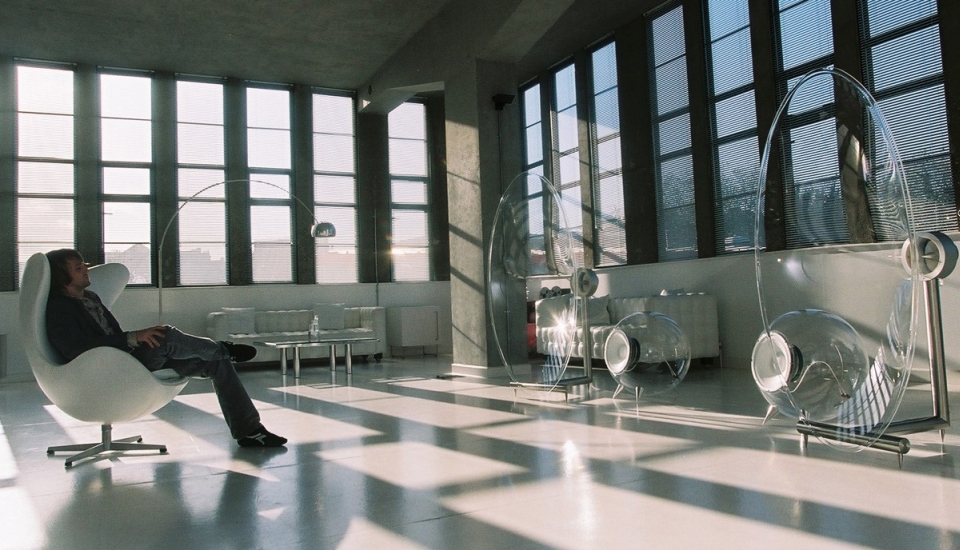 # Freewheeler speakers: Designed by Ron Arad and Frances Pellisari for Austria's Viteo, these speakers produces high quality stereo sound. Frequency response of the audio system is 52 – 21,000 Hz, with a maximum output SPL of 112 dB.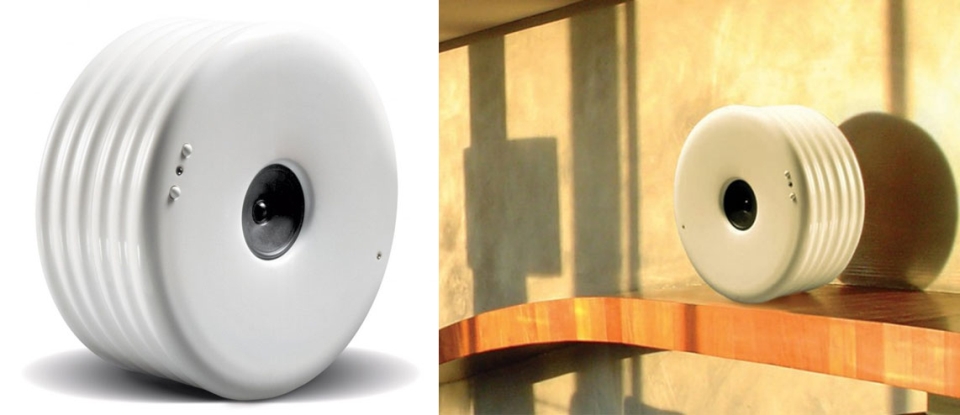 # Davone audio RITHM speakers: Made out of sustainable wood, these high-end speakers are luxurious in both form and function. These are crafted with fine aeronautical engineering techniques to produce high quality sound.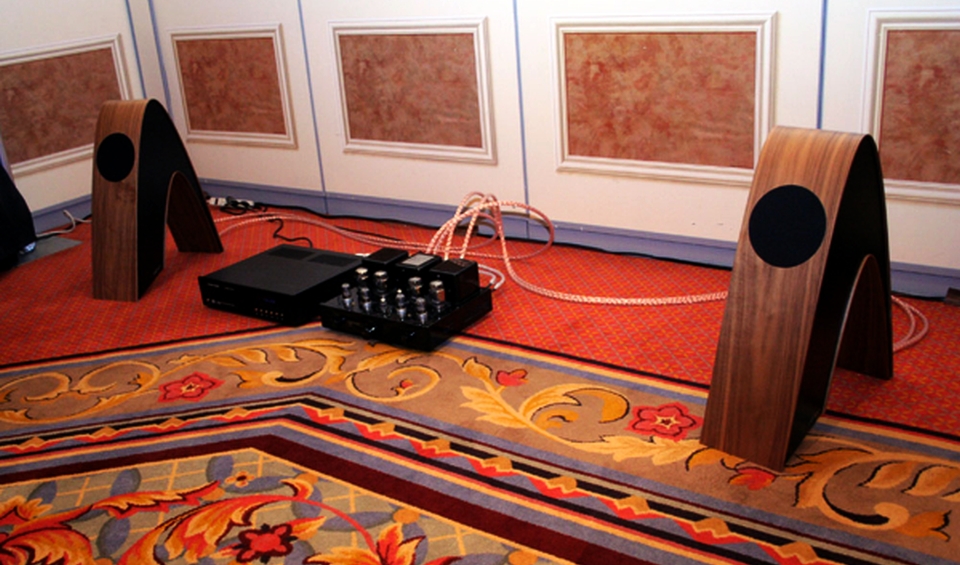 # Goldmund apologue anniversary speakers: To celebrate their 25th anniversary, Swiss luxury audio brand Goldmund has created Apologue speakers. These are integrated with built-in amplification totaling 3600W for a pair.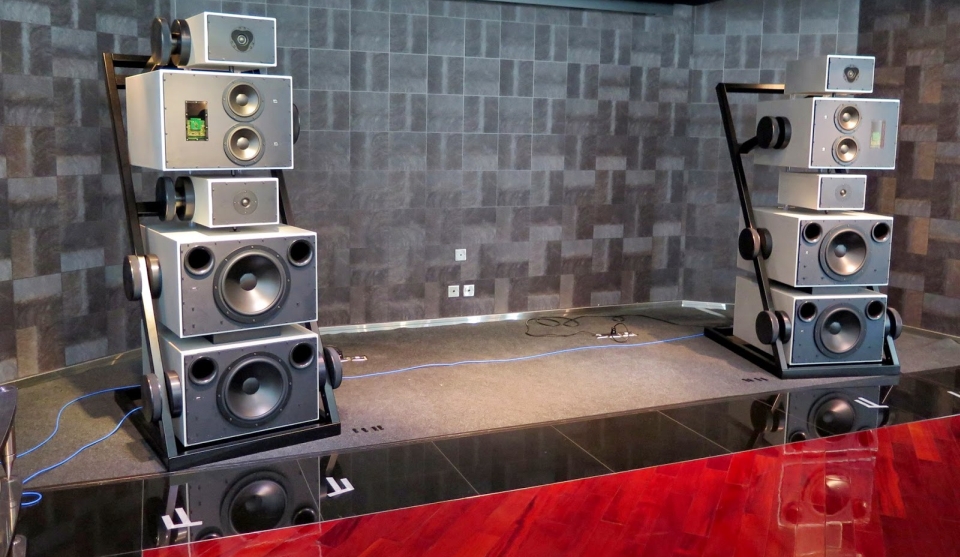 # Sound e-Motion's M100-20 BF: A set of giant wooden balls with speakers in them will double up as home decor object. The design is created to minimize baffle distortions and offer uniform polar sound distribution.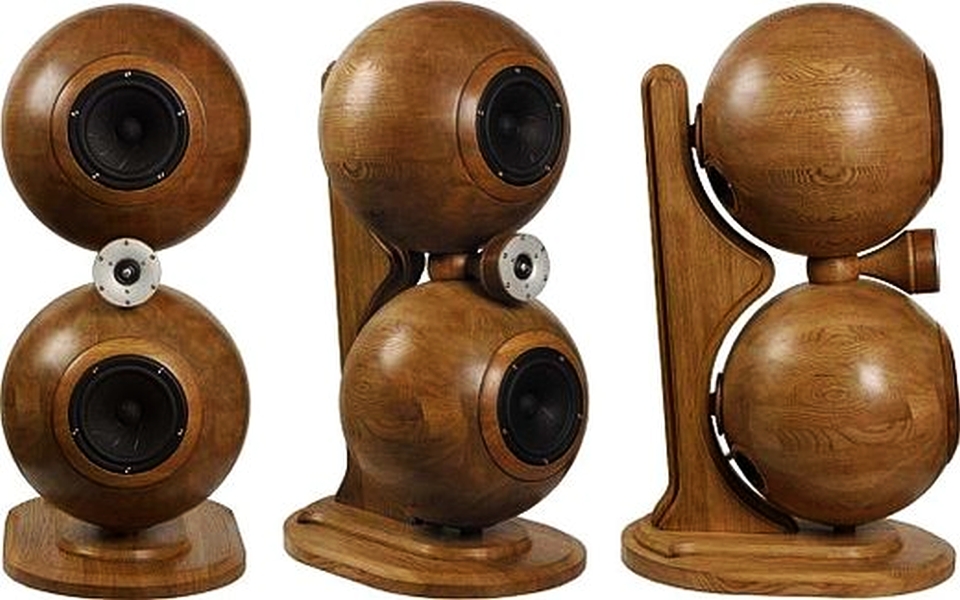 # D&W aural pleasure loudspeakers: These are gilded in 18-karat gold, and combine ancient traditions of bell-founding with high-tech acoustic technology to deliver pitch-perfect sound. However, they are priced for whooping £3 million.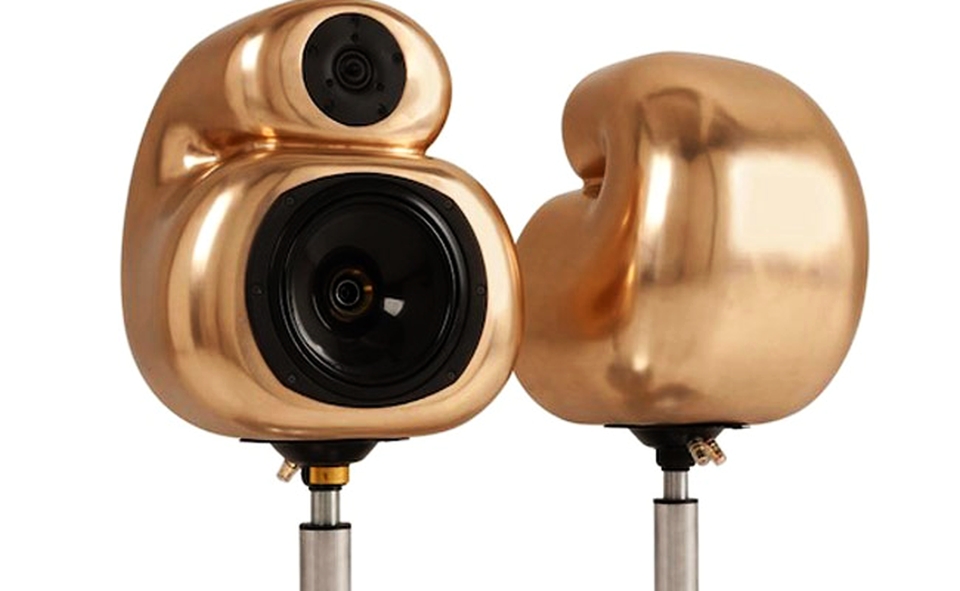 # Crystal-encrusted loudspeakers: French company SOEE Soundesign has created stunning range of omnidirectional loudspeakers, including a gold crystal-encrusted version that costs over £21,000 (approx. US $32599).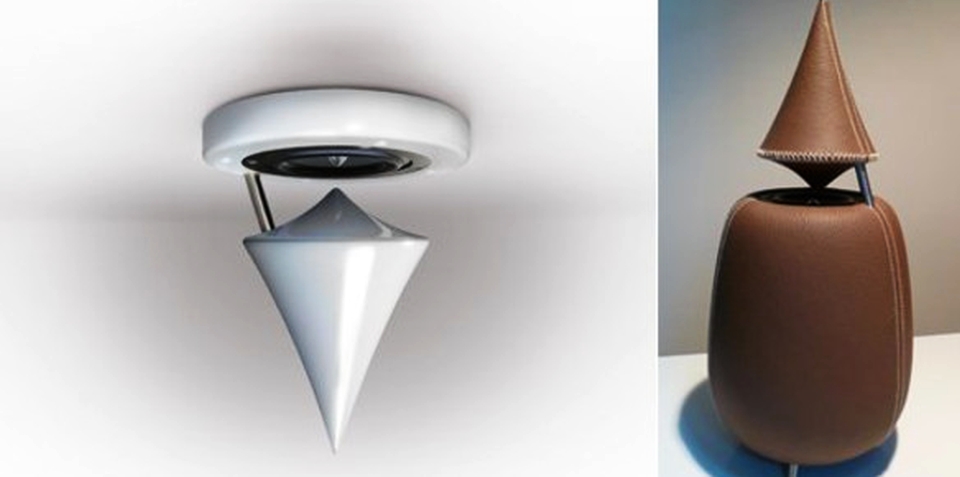 # Organic Harmony speakers: Shape Audio's Organic Harmony speakers are stunning to look at, and boasts integrated amplification, ethernet, analogue, digital and XLR inputs.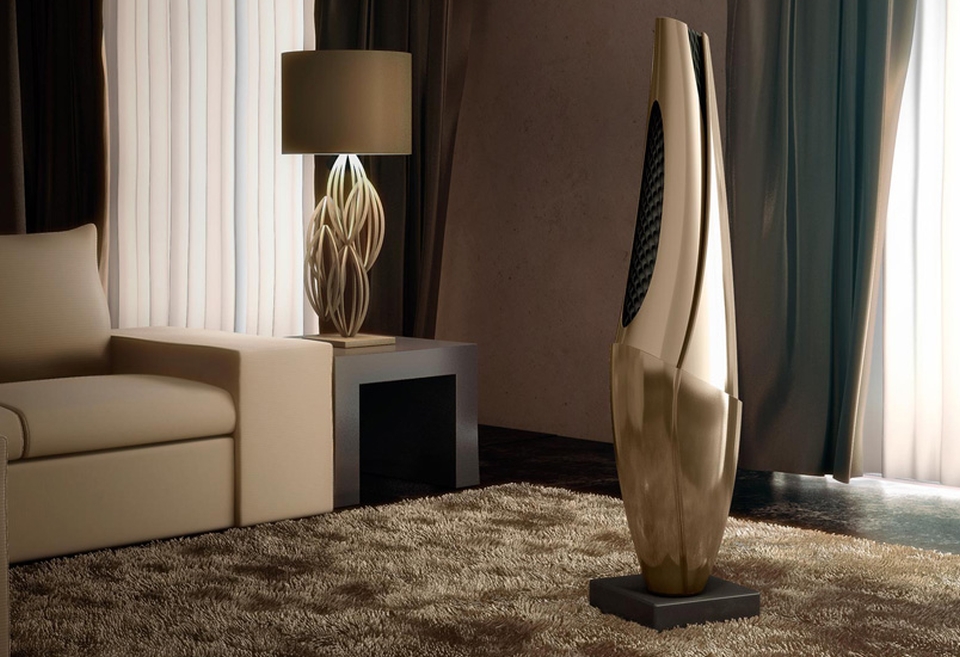 # JMC Soundboard: This loudspeaker is made of tonewood, crafted with time-honored lutherie techniques and contemporary audio technology. It is truly an exceptional loudspeaker.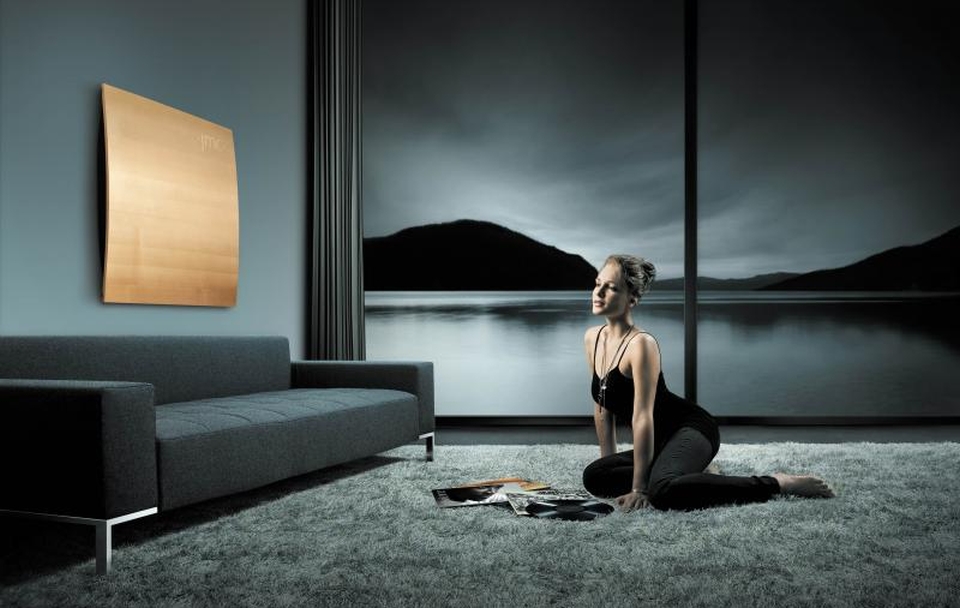 # Butterfly speakers: Wooden wings and slim black body of the Monarch Loudspeaker makes them look like a butterfly. They have two 15-inch woofers mounted onto the body and deliver a 104-decibel efficiency.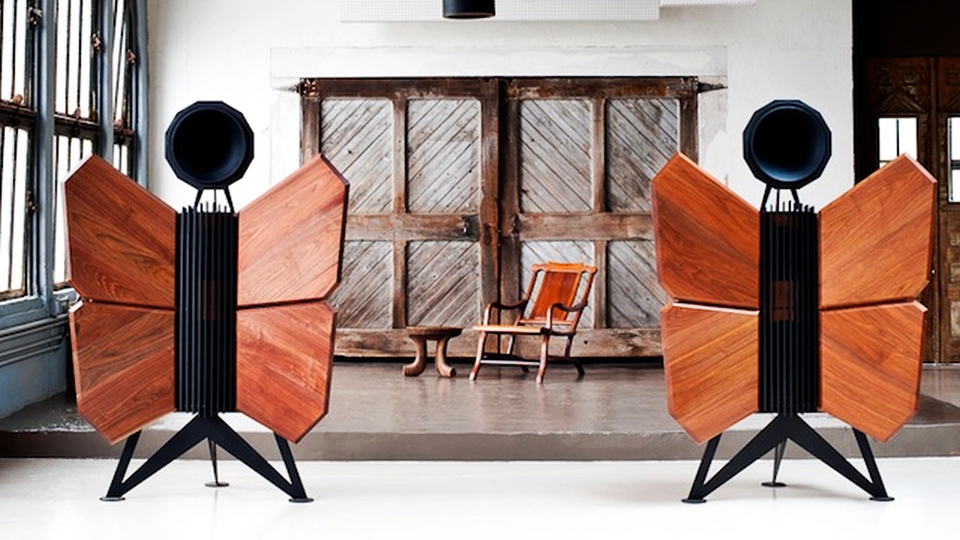 # Gramophone speakers: Aesthesis' Gramophone speakers are made from carbon fiber and stainless steel. Speakers' full-range coaxial drive is combined with the curved horn at the top and the cabinet down low to amplify both high and low frequencies.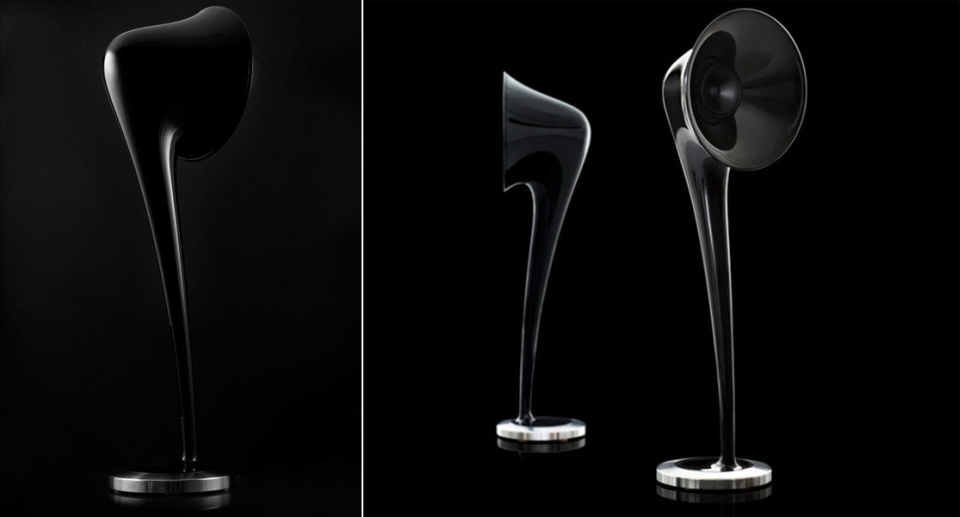 # Equilibrium Three & Four luxury loudspeaker: Created by Faerber Acoustics, this three-way passive speaker system has a Karlson coupler but combines on to a single coaxial unit. Thus, magnifies different sound in a unique way.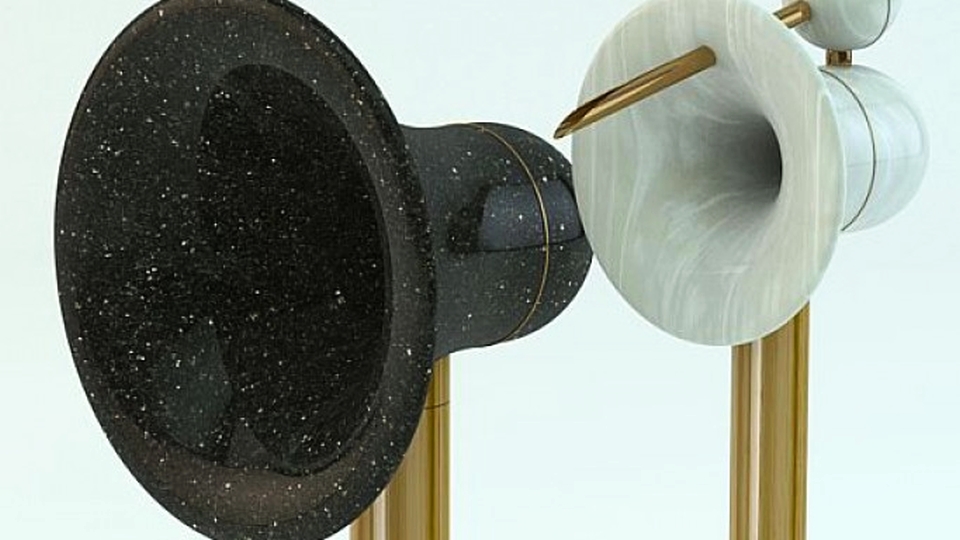 # Cabasse L'Ocean speakers: These speakers are based on the same distinctive War of the Worlds-style spherical enclosure, producing superior sound with no distortion.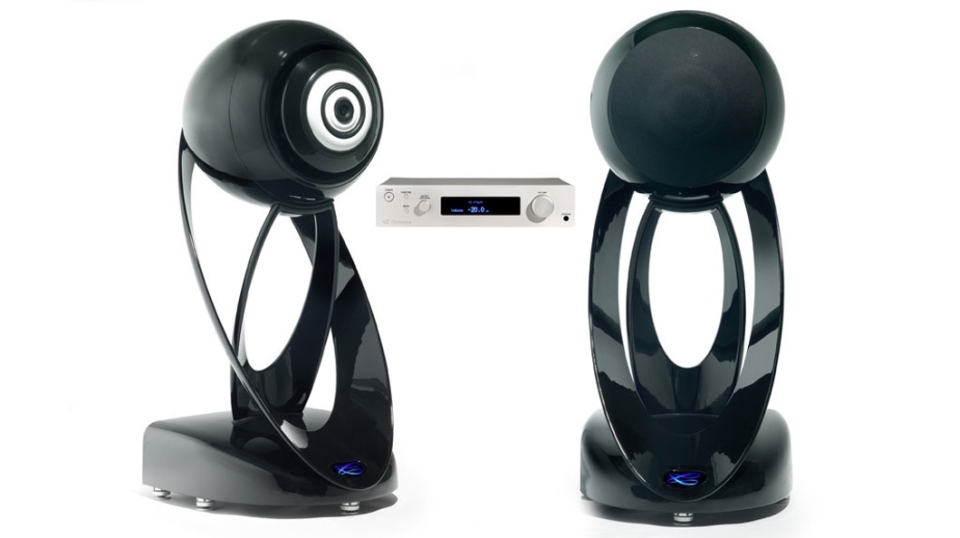 # Sound of Power speakers: Sound of Power speakers or SOP include figurines of five dictators who made their country march to the beat of their metaphorical drums. The names include Vladimir Putin, Muammar Gaddafi, Kim Jong-un, Robert Gabriel Mugabe and strangely Barack Hussein Obama.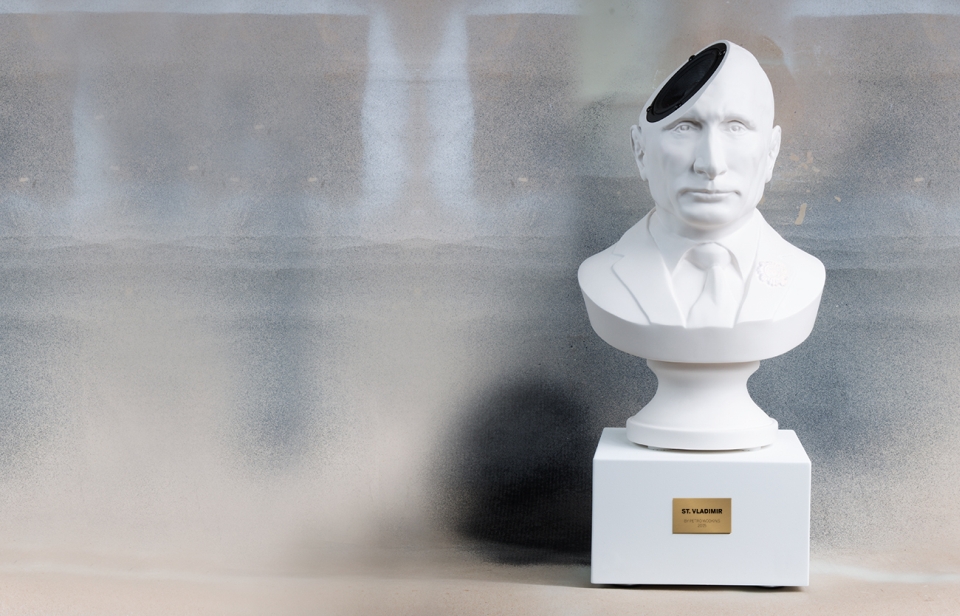 These eye-catching luxury loudspeakers will elegantly become centerpiece of your living space. They are designed not only to change how you hear music, but how you experience it as well. Spare a thought about these extravagant music systems and would you like to see any one of these in your home?