Thinking of giving your small apartment a makeover? Then debunk the pre assumption that small living space doesn't mean it cannot look good and stylish. You can decorate your small apartment using your own decorating sense. It is also highly recommended not to proceed without checking out ideas suggested by different interior designers. This will help you to make you understand what thing can help you make your small apartment look more aesthetically pleasing and functional.
Heading forward with inspirations or practical small space decorating ideas creates a lasting impression about your elegant living style. Although there is no hard and fast rule you have to follow, a few mindful tricks can maximize every square inch of your cramped space.
Shelving and closets play a vital role
One important thing to avoid while residing in small living spaces is clutter because it will make your room appear significantly smaller. The best thing you can do to make your interior look clutter-free is by installing an organized shelving unit and closet.
Standard wood shelves, drawers, chests and customized closets help you stay organized all the time and help your space look tidy. They can be organized with shoes, clothes, fashion accessories, books, cleaning products or anything else you may want to keep up and out of the way to have more living and walking space.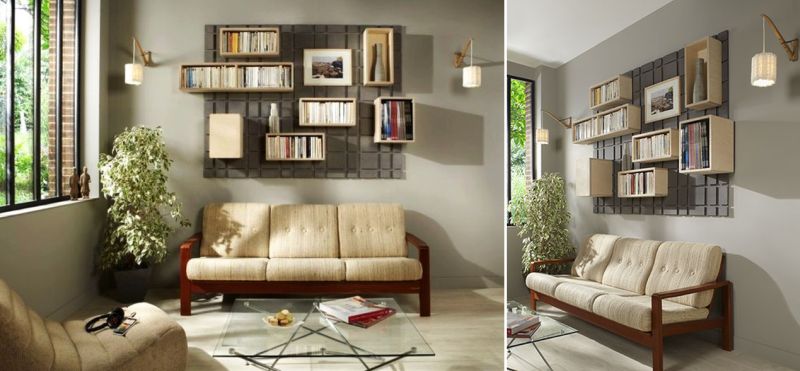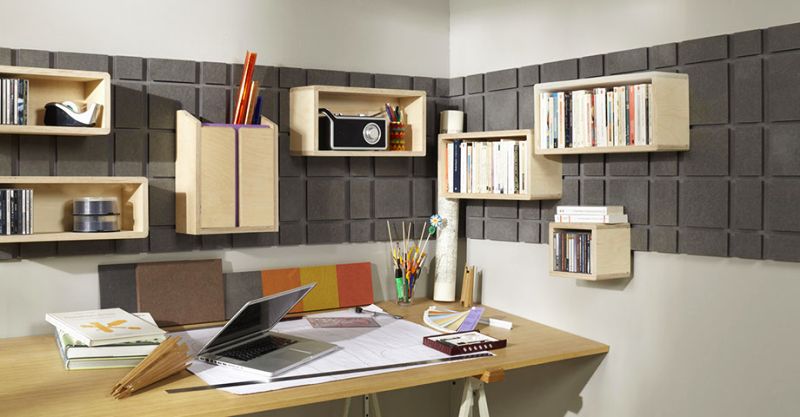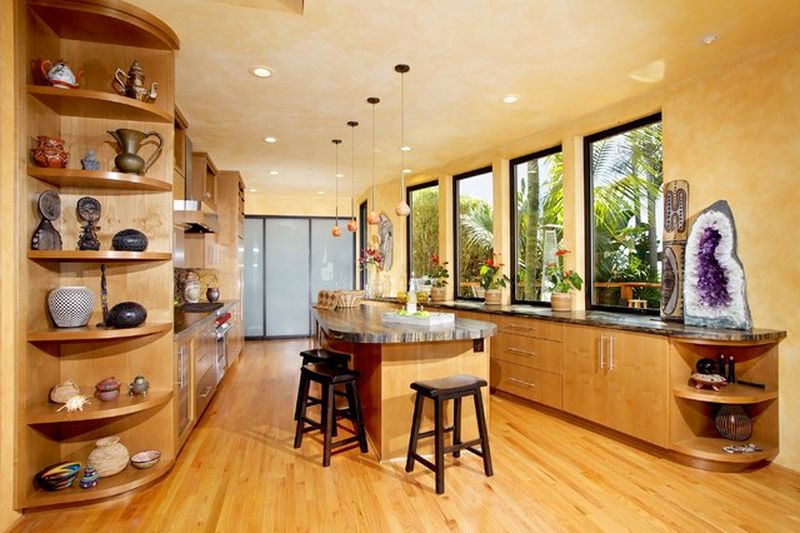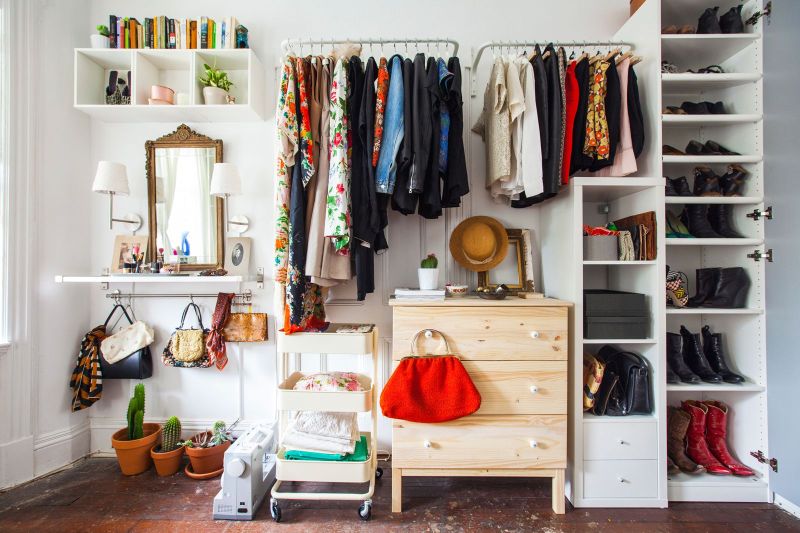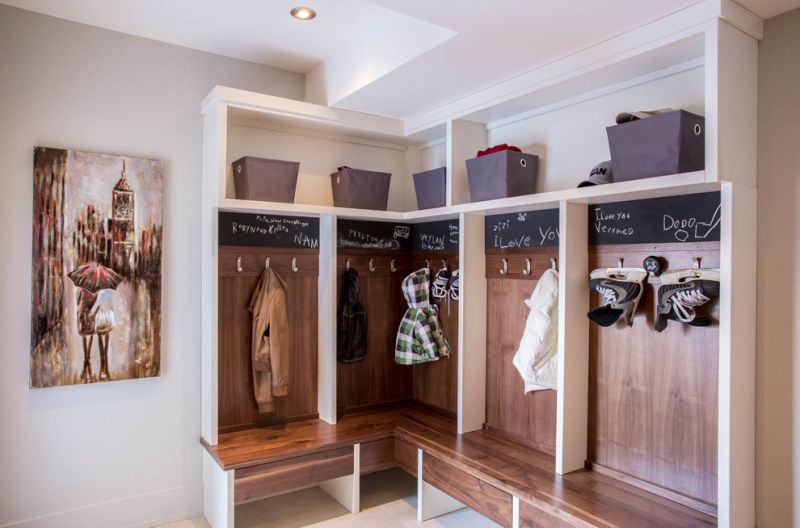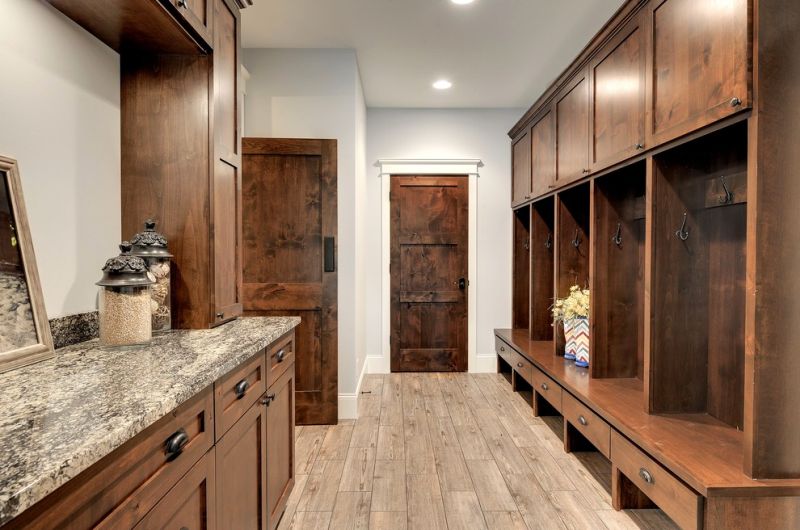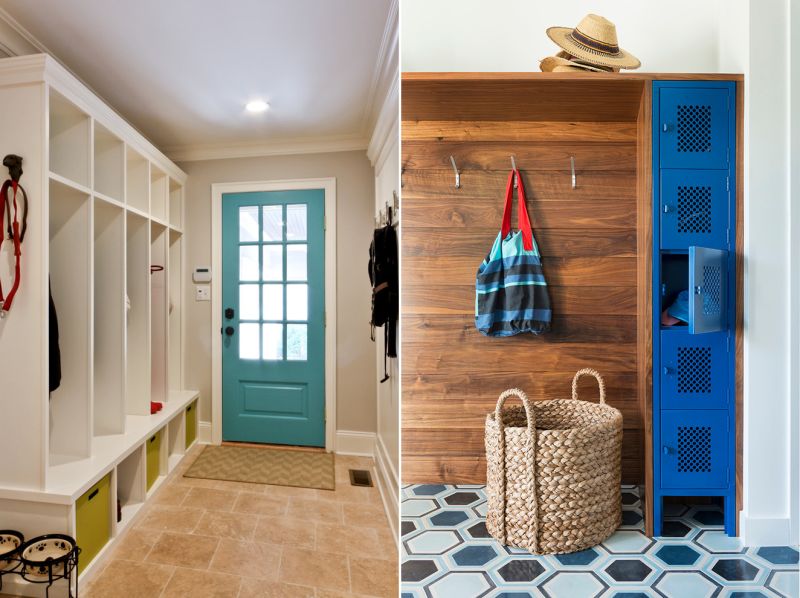 Room divider
Room dividers work best to make small interiors more functional and attractive. Since they are practical and appealing, installing them in a small-spaced room is a great way to add flair and drama. They are great to maintain privacy and create the illusion of having multiple rooms when you in fact only have one.
Using fabric to divide rooms to block off beds to create a more private environment to sleep is a great idea. However, if you want your room divider to be multifunctional, consider giving your interior a modern touch installing a double-duty room divider with built-in shelving units, planters, closet or a foldable coffee table.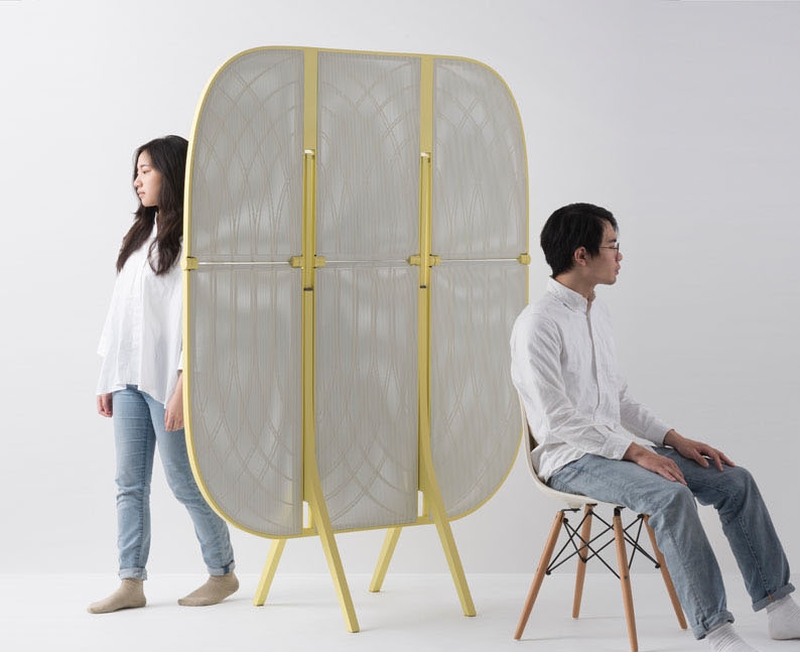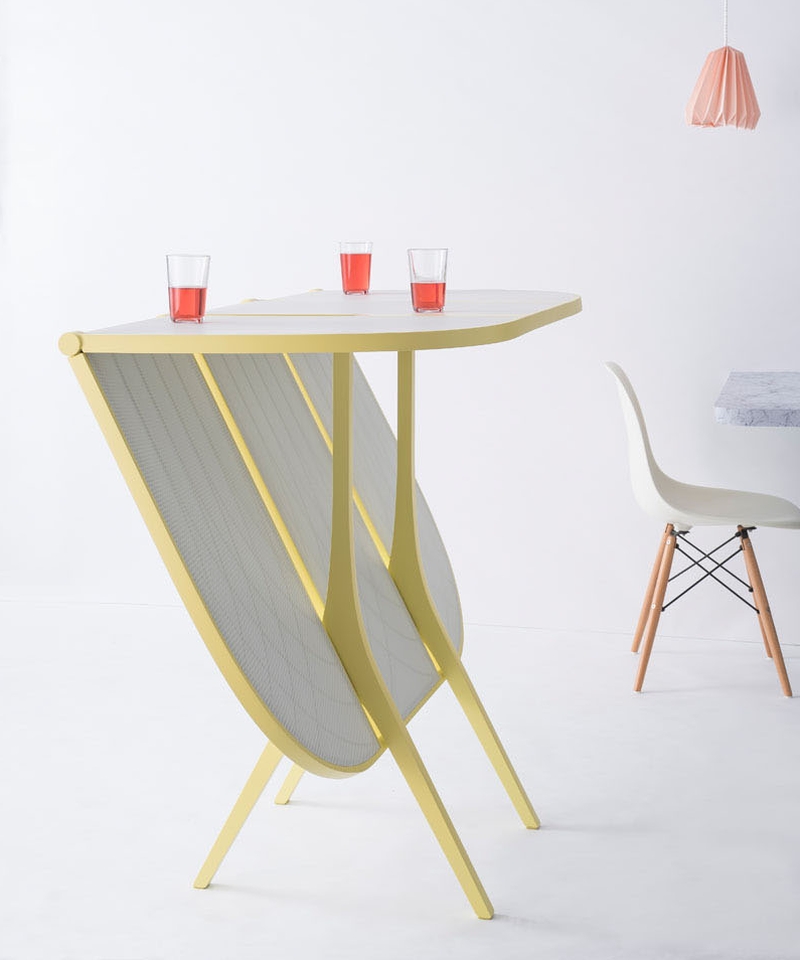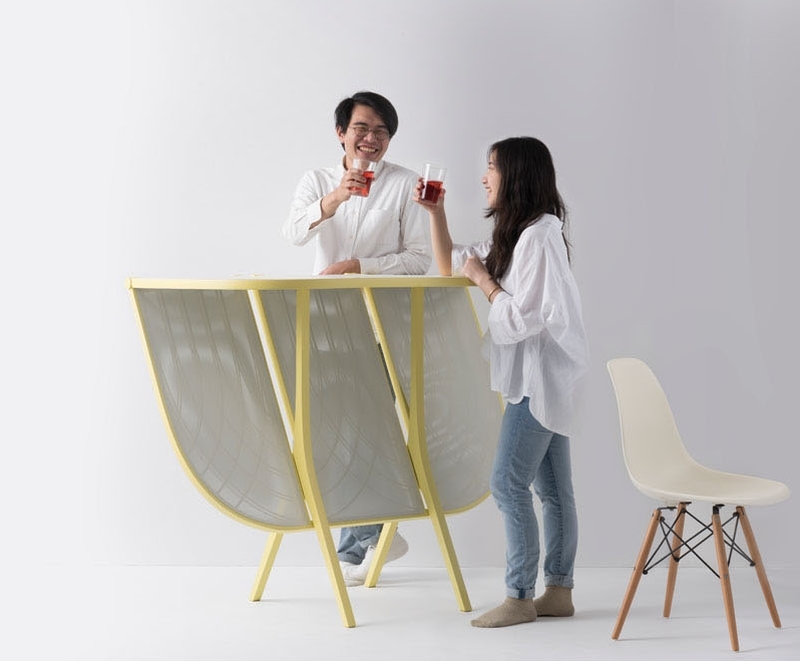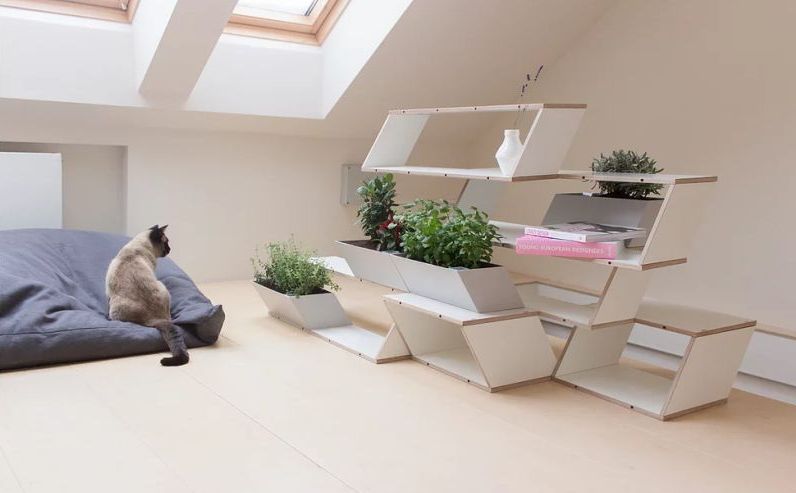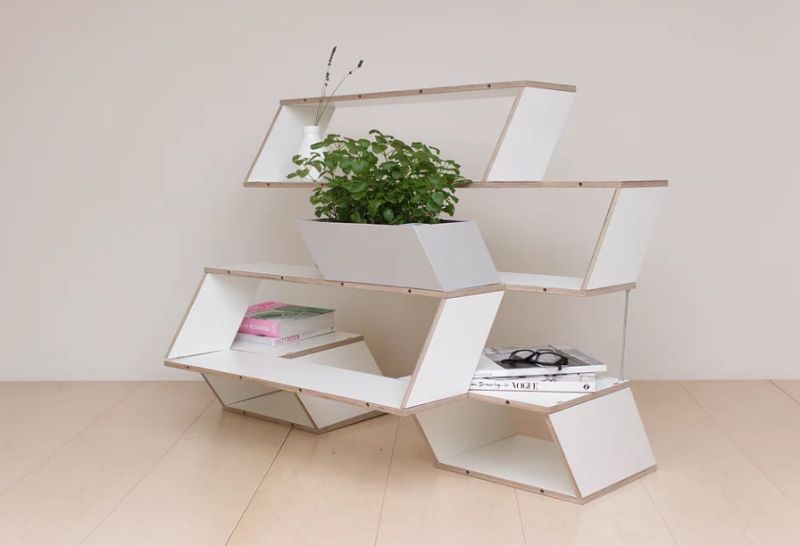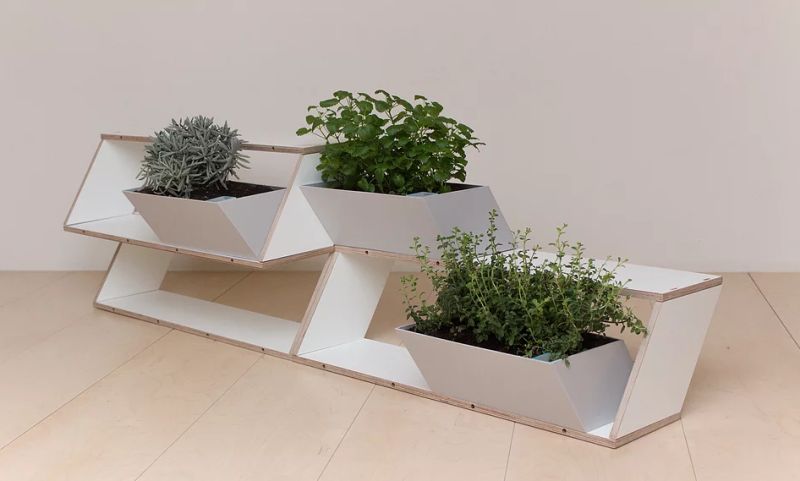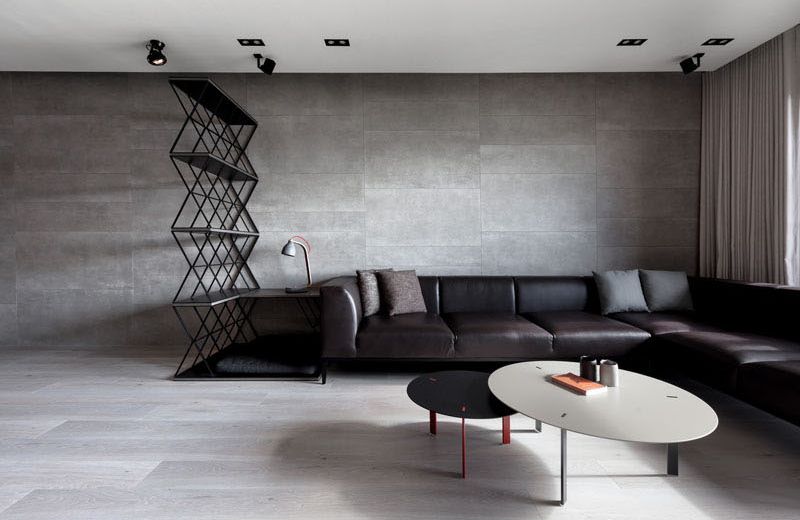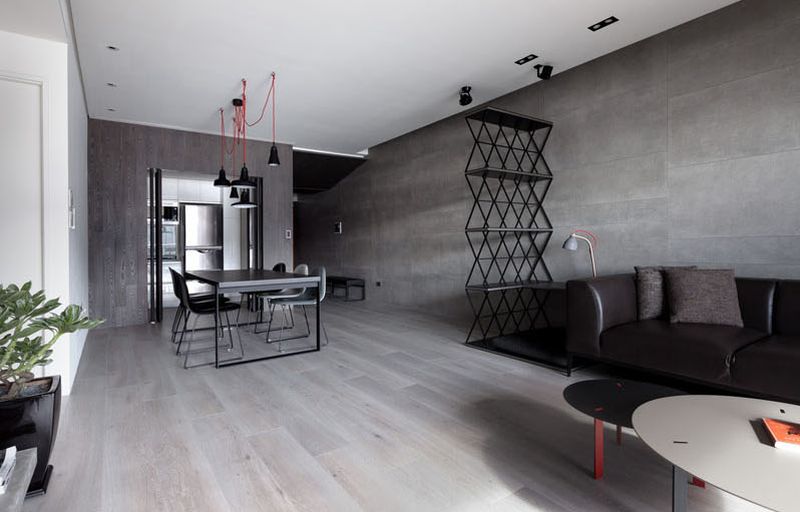 Image: Lcga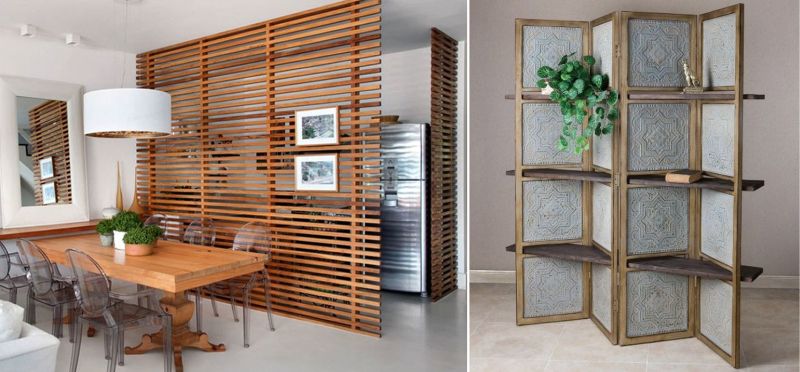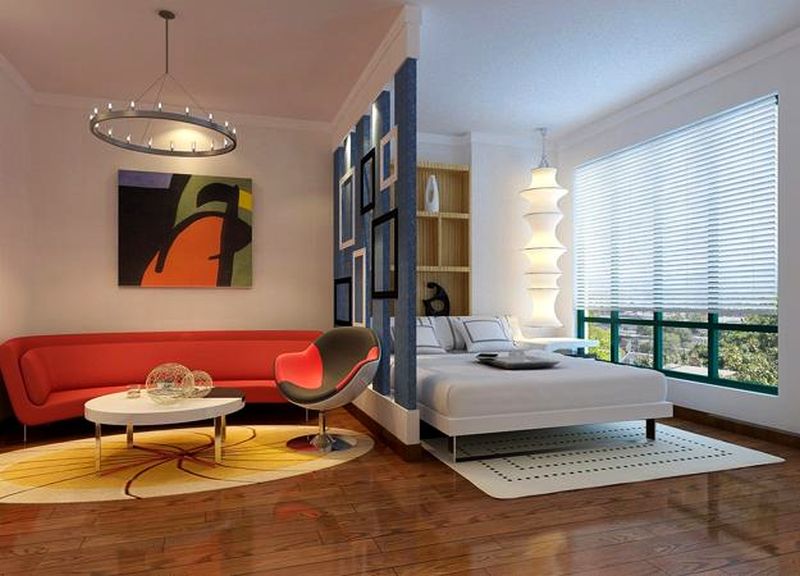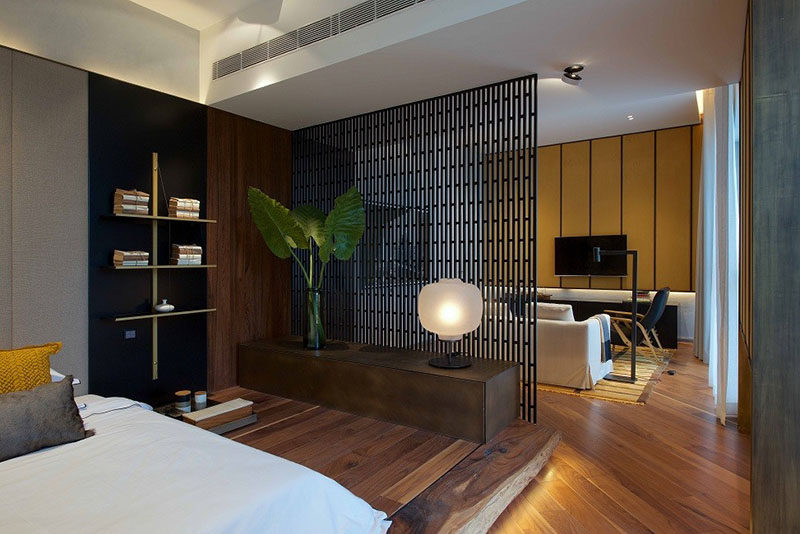 Go for multifunctional/transforming furniture
When choosing furniture for a small apartment, pick one which is multifunctional and looks good in small rooms. Always keep in mind that your furniture should not be too big to block the view from one area to another. They should be compact, multifunctional and of the light color scheme.
Consider choosing transforming furniture that can be taken apart and reassembled in a variety of ways. There are lots of options to choose from – a transforming sofa bed with clever storage options beneath, a contemporary work table-cum- bed, transforming coffee-cum-dining table, a picture frame that doubles as a table, retractable wall/ceiling beds/table, space-saving closets or a cabinet behind a mirror.
Transforming furniture has become the first choice for minimalist living. If wondering how they fit best in small-spaced apartments, have a look at few of them.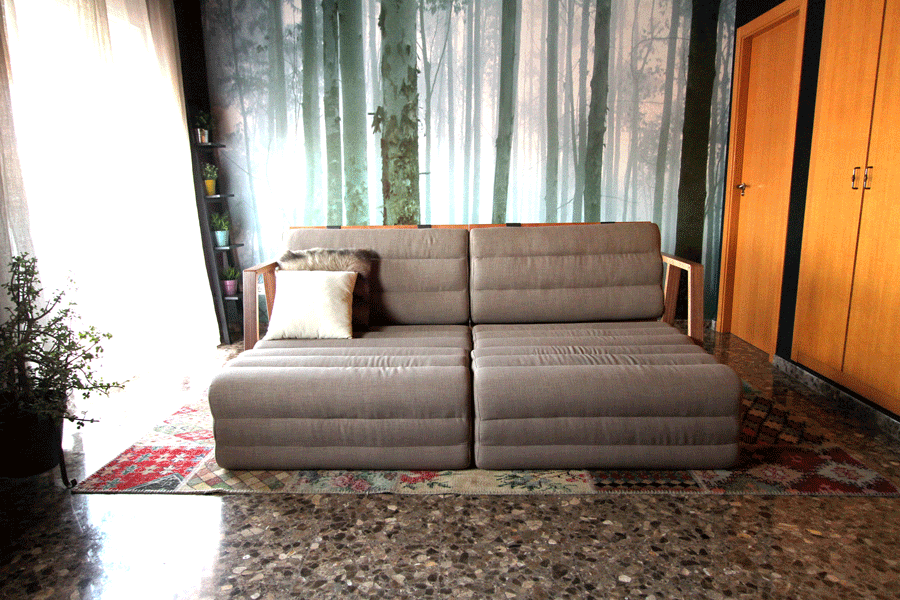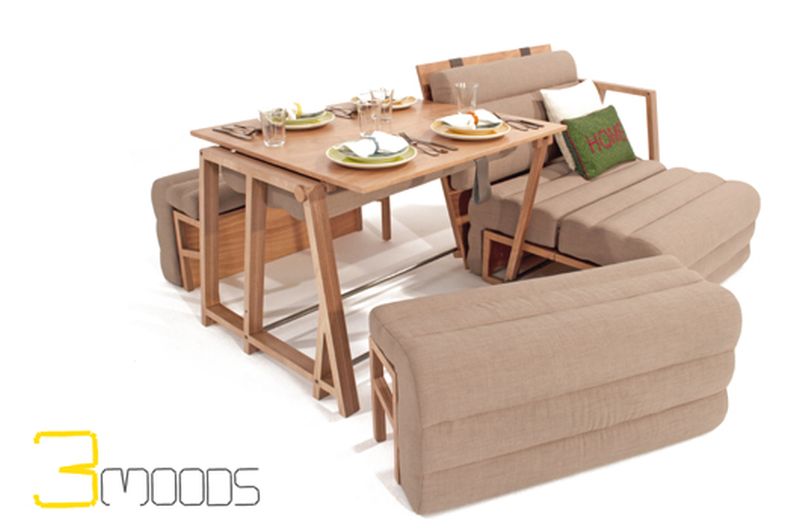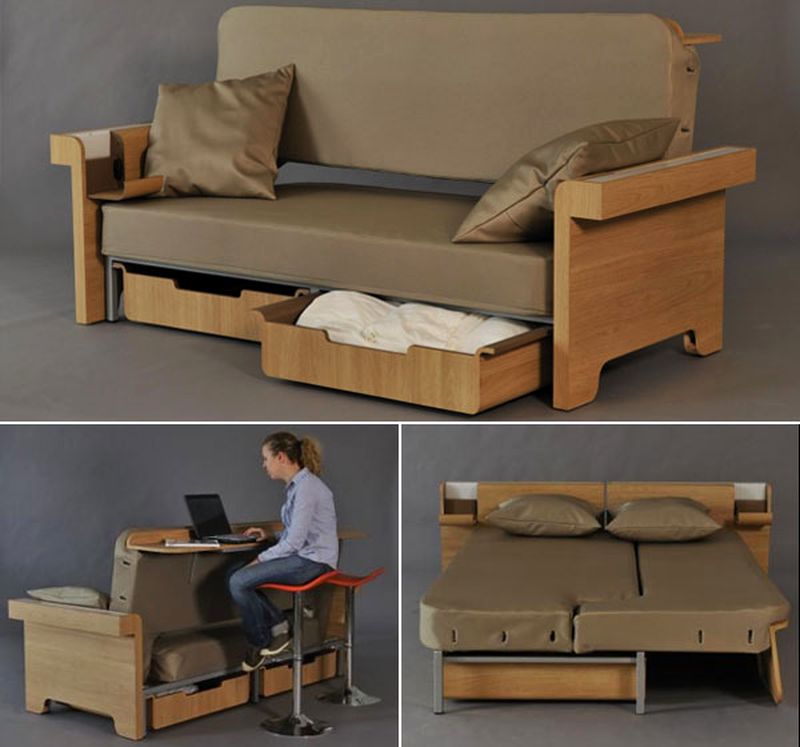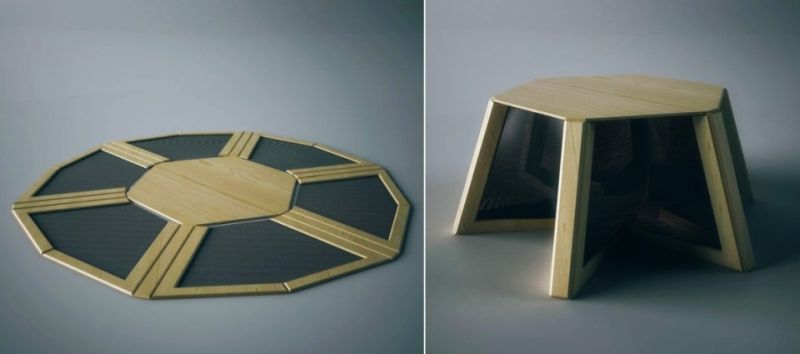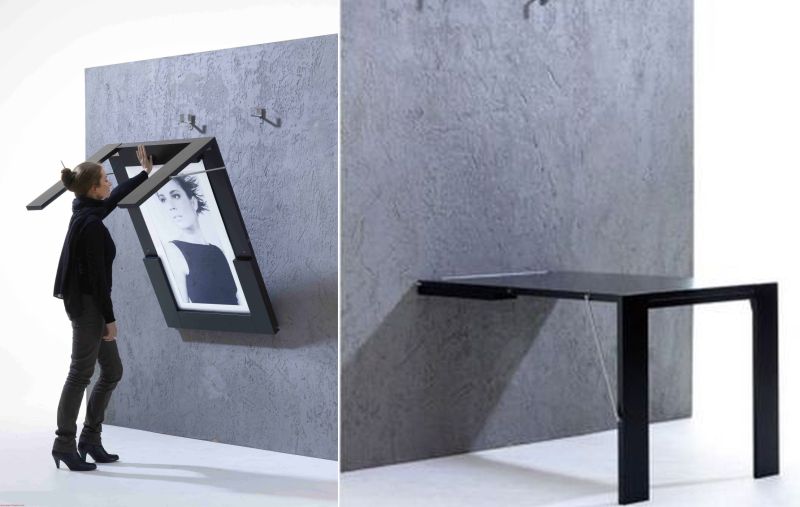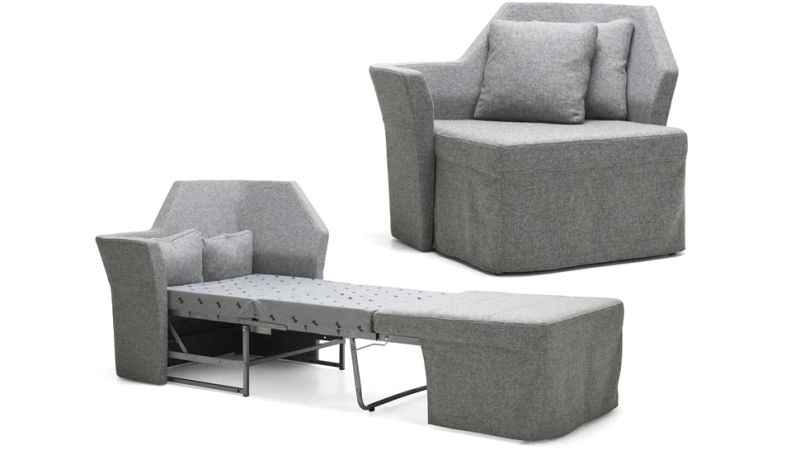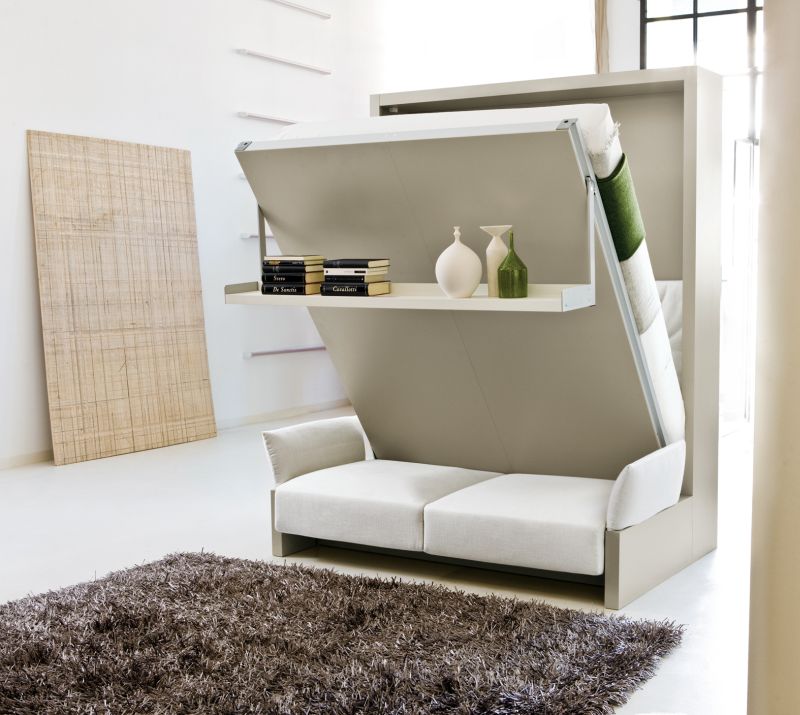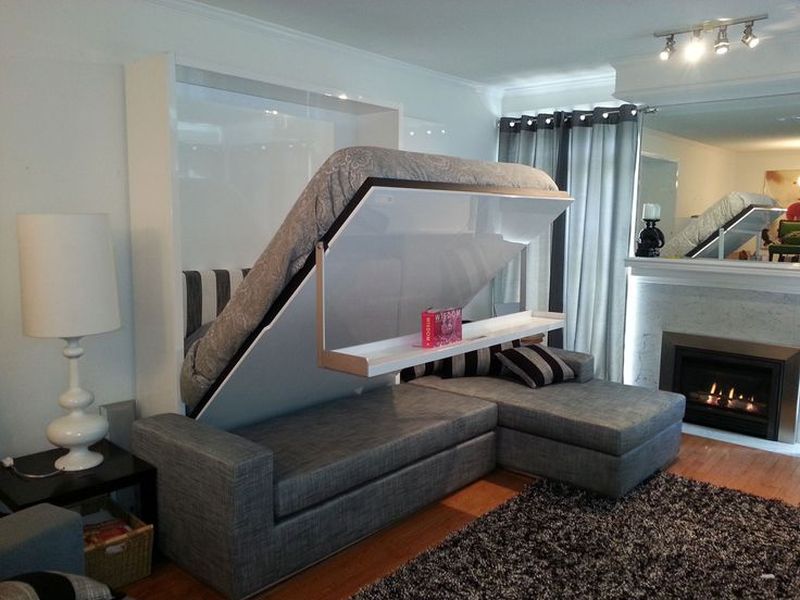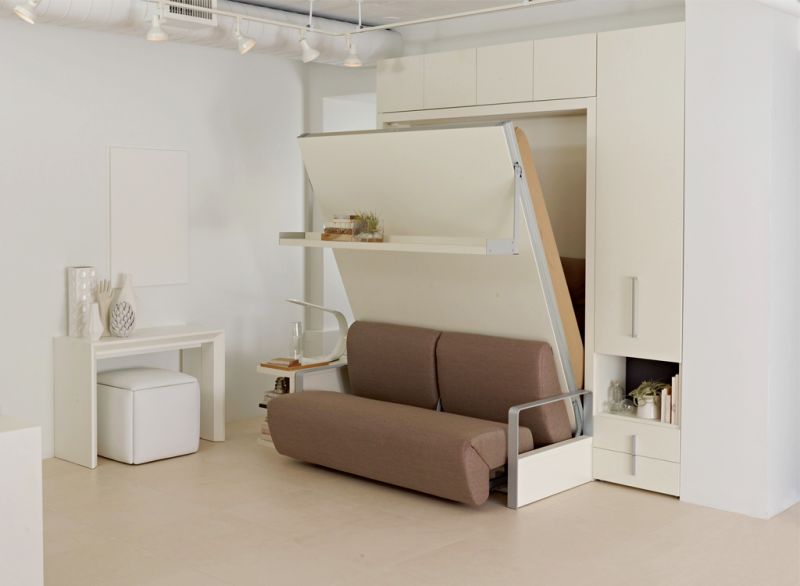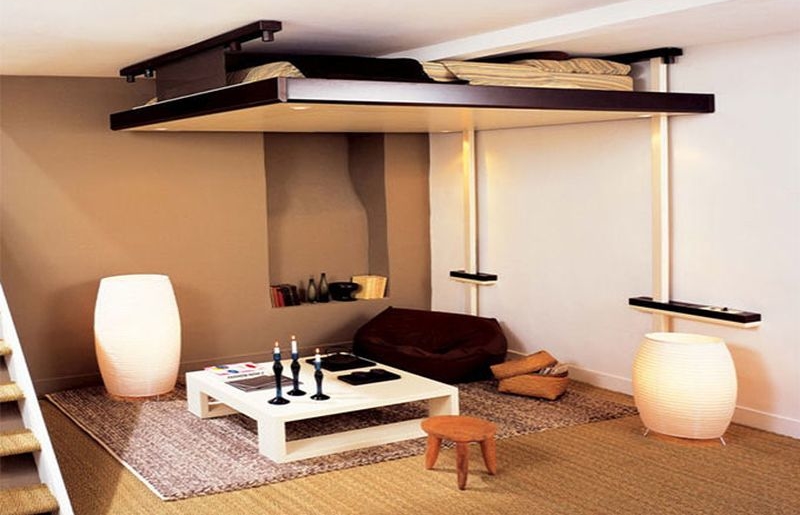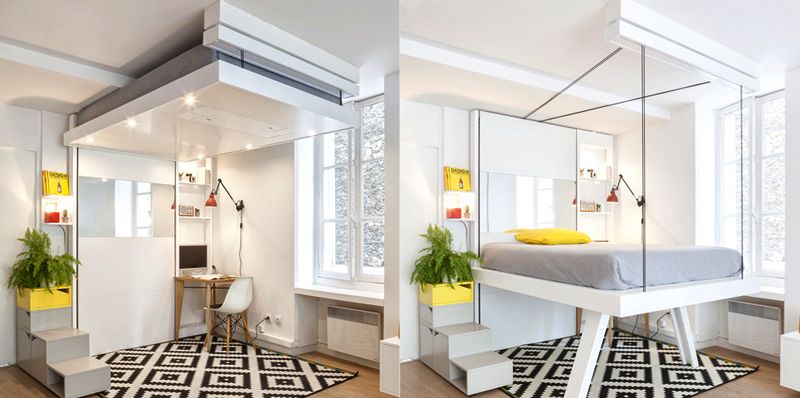 Utilize space under the staircase
If you haven't thought of utilizing idle space under your staircase, give it a try. Take advantage of every inch of your home to make it look stylish and functional. The idea is one of the smartest storing tricks to make small interior spaces more functional and look attractive.
The space under the stairs has plenty of potential to be used as disguised storage, office space, study room, nap room, wine rack, playroom, pet house, guest bathroom and a kitchenette.
You can get inspired by these popular ideas shown in the pictures below.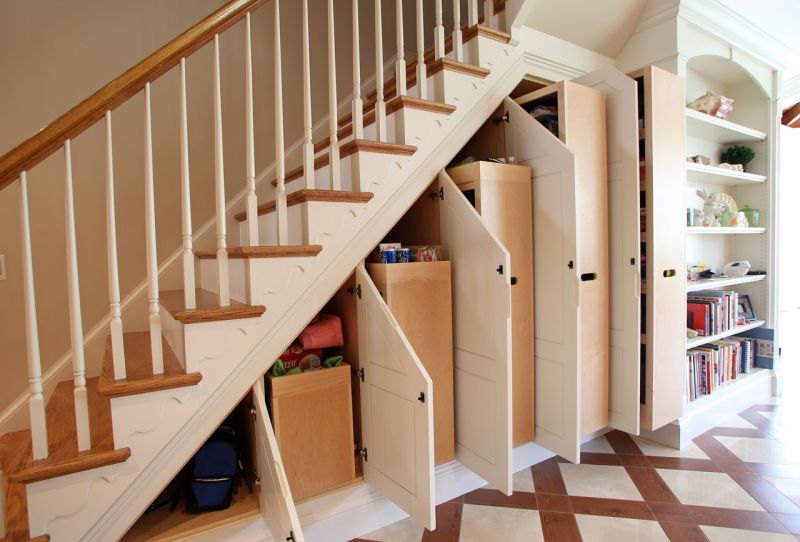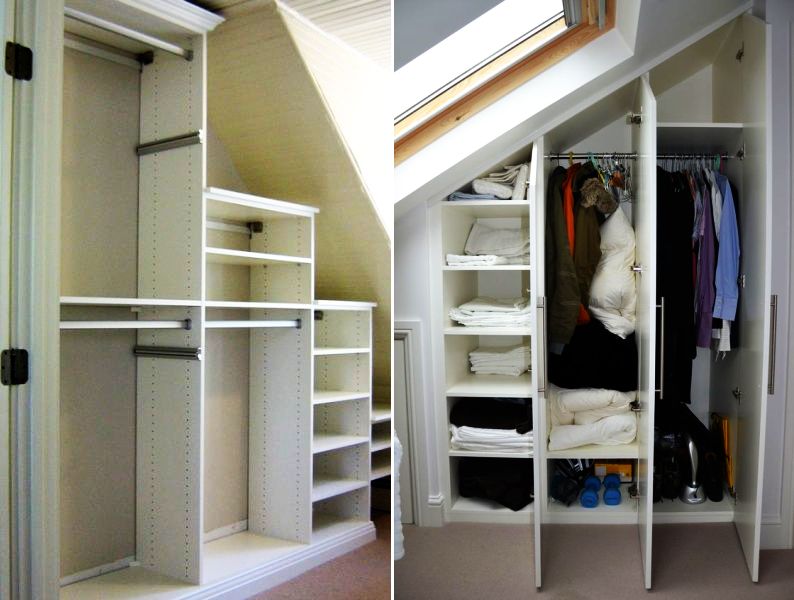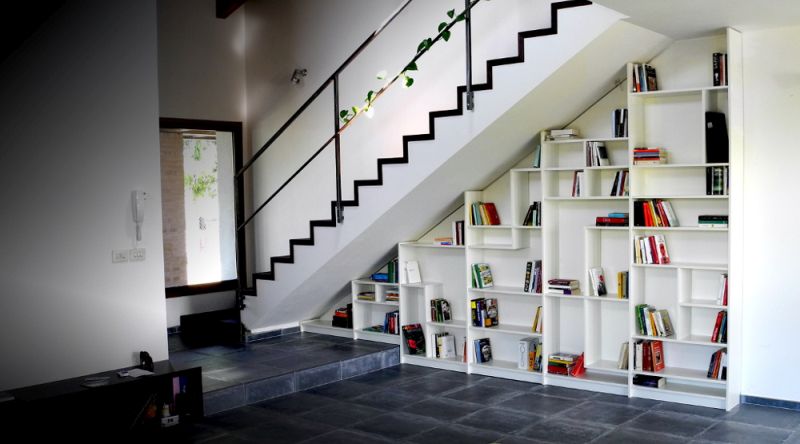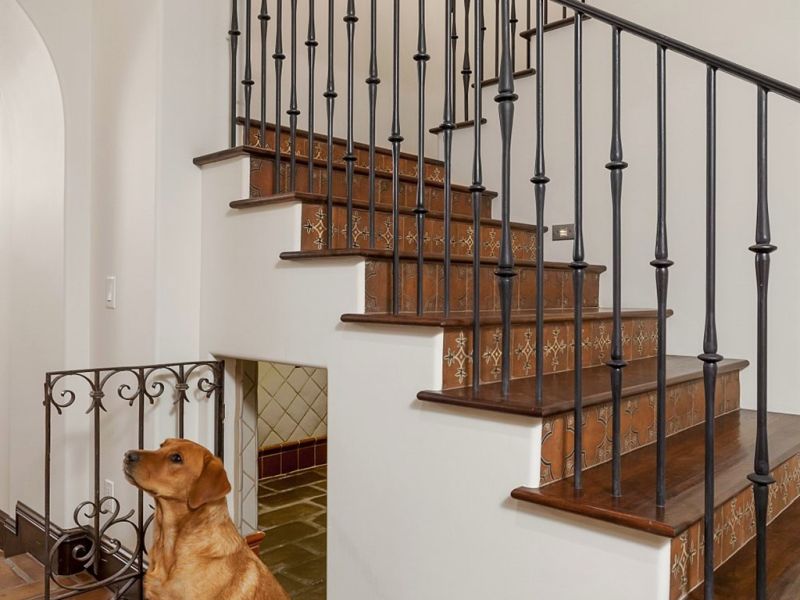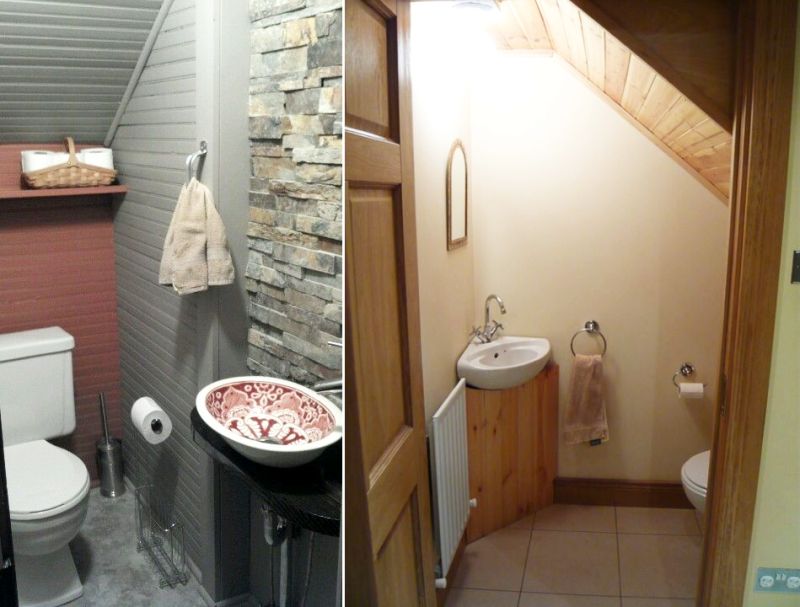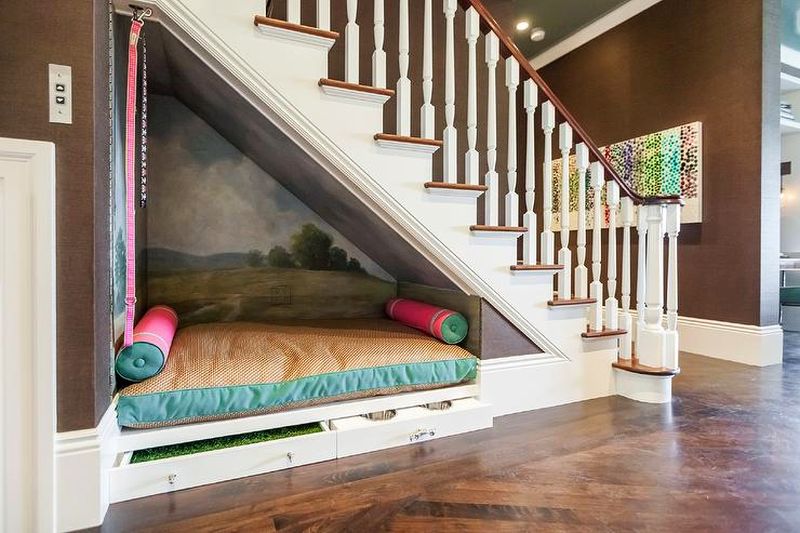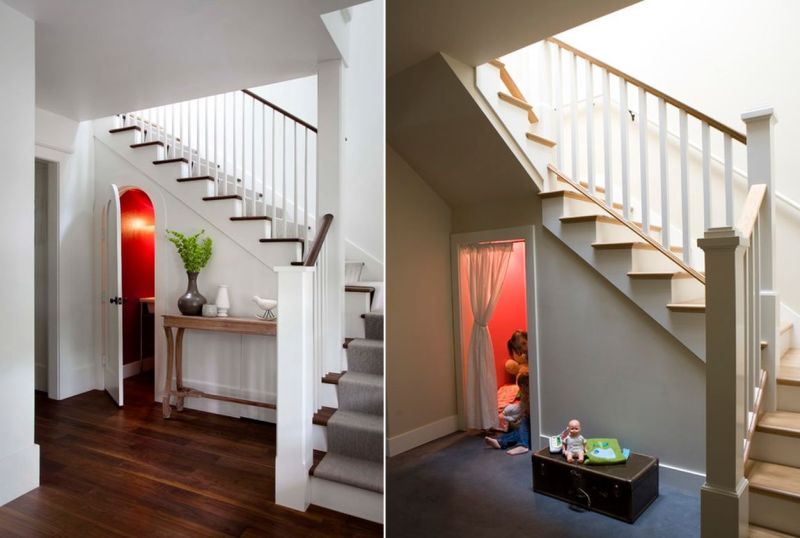 Wall colors
You have to be specific while choosing wall colors for your small-spaced apartment. Whether you are going with one shade or two, keep in mind that lighter shades work better for small rooms to make them look more spacious and energetic.
Dark colors are fine as long as the room is large, but they don't give a relaxing ambiance to small rooms. Therefore, dark shades, especially bold ones should really be avoided as they only make small rooms look gloomy and claustrophobic.
Whichever color you like, make sure you are choosing its lighter and softer shade. Consider going with light shades of pink, green, blue and orange, as they look extremely appealing when properly painted with the right contrast.
Trust us, you will find these light shades to be very uplifting as well as relaxing in your tiny space.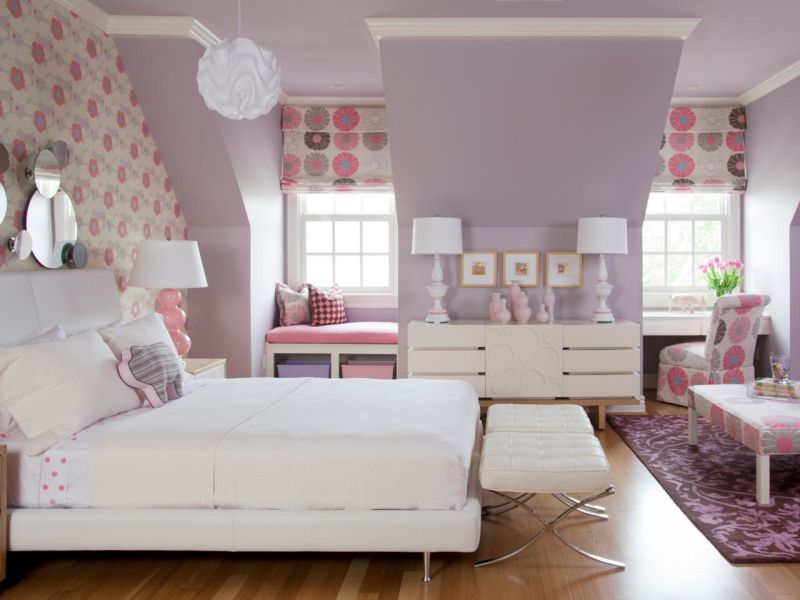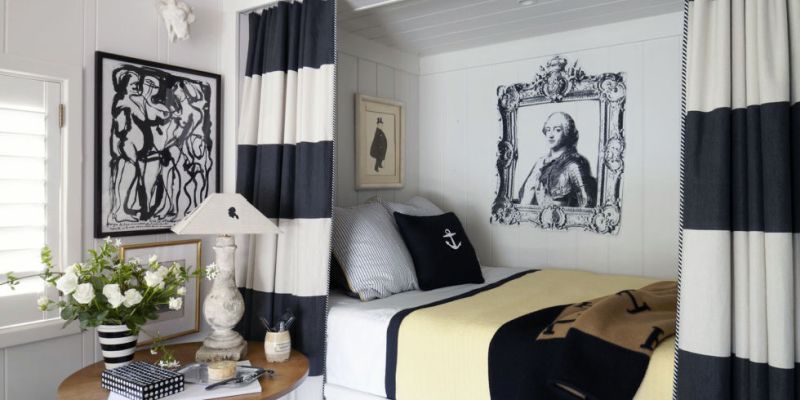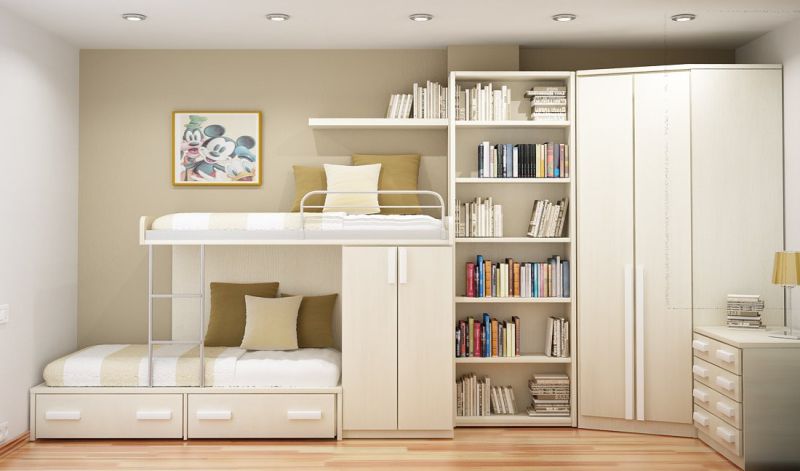 Choose the right lights
There are certain clever tricks for small rooms to make them feel larger than their actual size. We recommend you to go with contemporary track lighting instead of free-standing lamps. Free-standing lamps are not practical for small-spaced interiors as they occupy too much of space, whereas, track lighting fits into the ceiling and walls and provide maximum illumination.
You can also make your room brighter and better with wall lighting fixtures that come in different modern and traditional styles. Wall lights are considerably practical and great to transform the whole appeal of small rooms with soothing lighting effect.
Have a look at a few of them.