Airstream in its latest collaboration with Mercedez-Benz has launched the 2021 Atlas Touring Coach. Inspired by Airstream's Interstate series, it is a Class B+ RV built on the Mercedes-Benz Sprinter van chassis. The sprinter van has thoughtful and flexible features that make it a luxurious home on wheels.
There are a variety of colors and finishes to choose from for the Atlas interiors. The interior space has a number of flexible elements like the removable cafe tables and concealed television cabinets that make it possible to use the living space in different ways. The living room is very elegant and comfortable with a three-seat sofa, a table and a TV. The sofa can also be turned into a Murphy bed when needed.
Next is a compact kitchenette located at the rear to cook up meals on the road trip. It has a Kohler faucet, deep sink, two gas burners, a convection microwave oven and sufficient storage. Furthermore, the Atlas offers standard Mercedes-Benz safety and power, including Garmin navigation, side- and rear-view cameras, and advanced suspension for a smooth ride.
As an interesting feature, the sprinter van has a slide-out wall that expands the interior space. The two up-front captain's chairs swivel around to create a larger seating area. There is also a bathroom with a porcelain toilet, walk-in shower, and cedar-lined storage closet and a tankless water heater. The owners can also enjoy the facility of an outdoor shower as well.
Also Read: Airstream's new Flying Cloud Travel Trailer has Dedicated Office for Working on the go
Atlas Touring Coach also offers an off-the-grid living experience, with an onboard diesel generator and 300-watt solar rooftop panels. There are also freshwater tanks, a graywater tank and a blackwater system. The van sports a thoughtful design and a number of features that can make life on the road easier. If wishing to purchase, Airstream's 2021 Atlas Touring Coach is available starting at $244,046.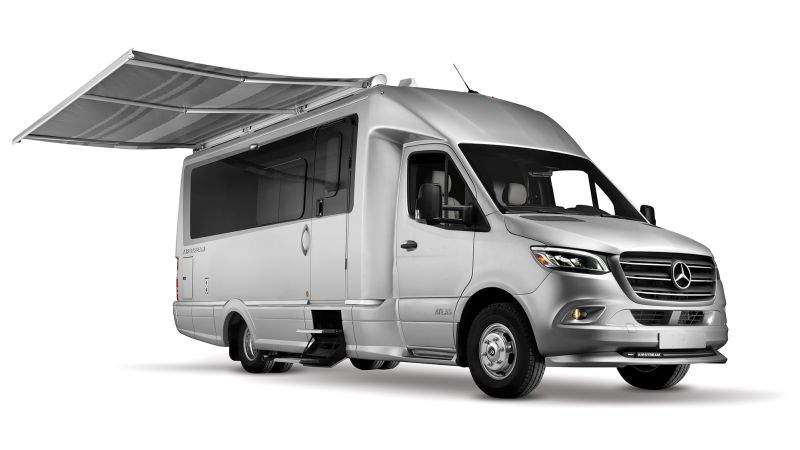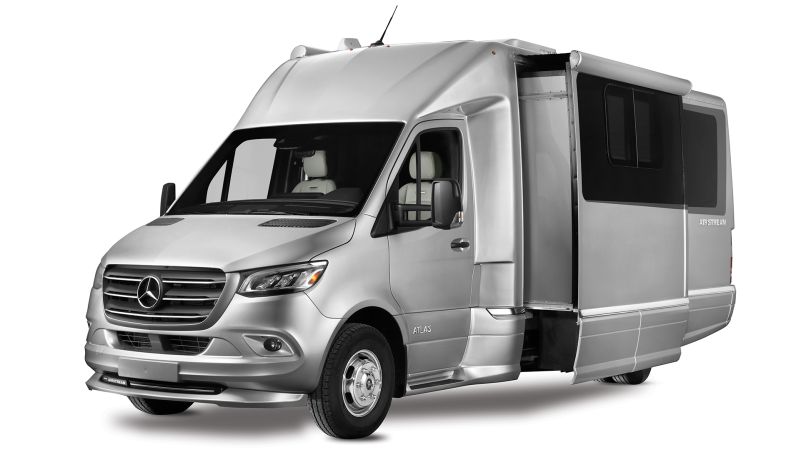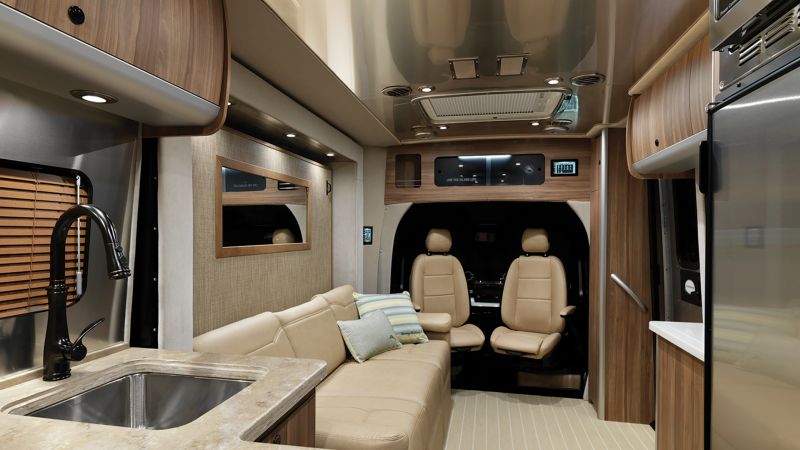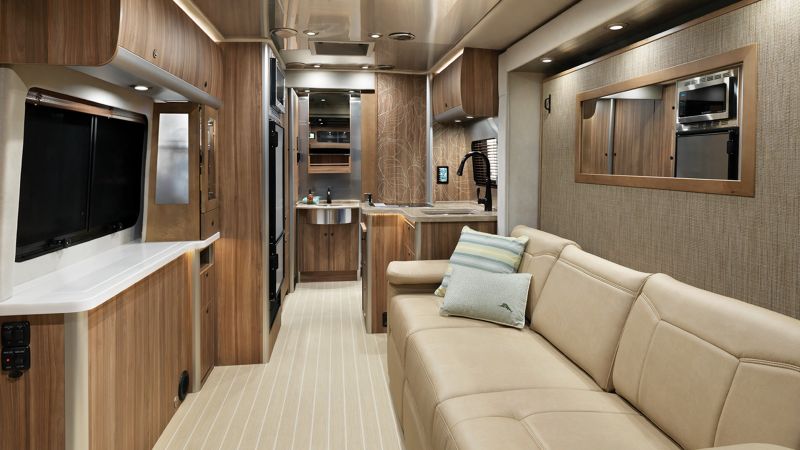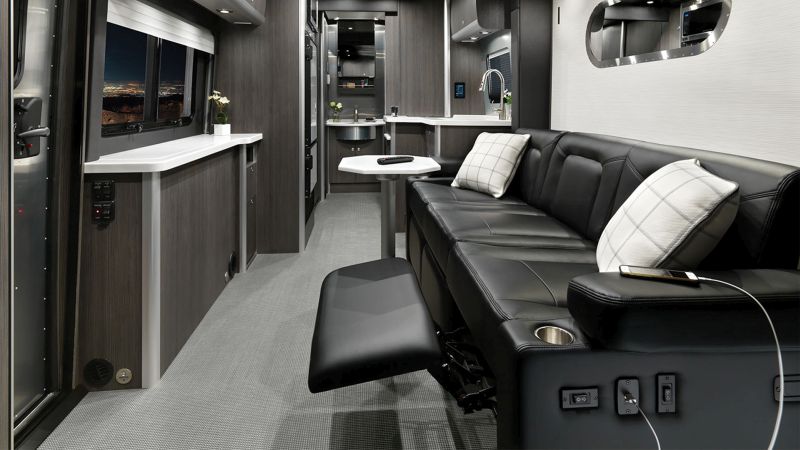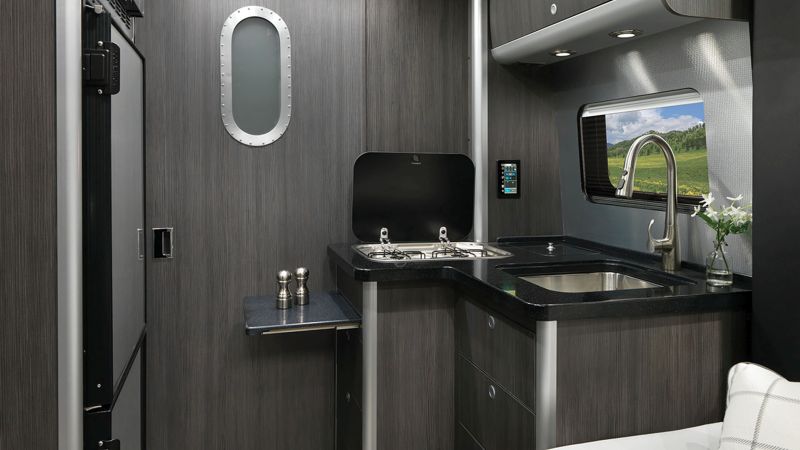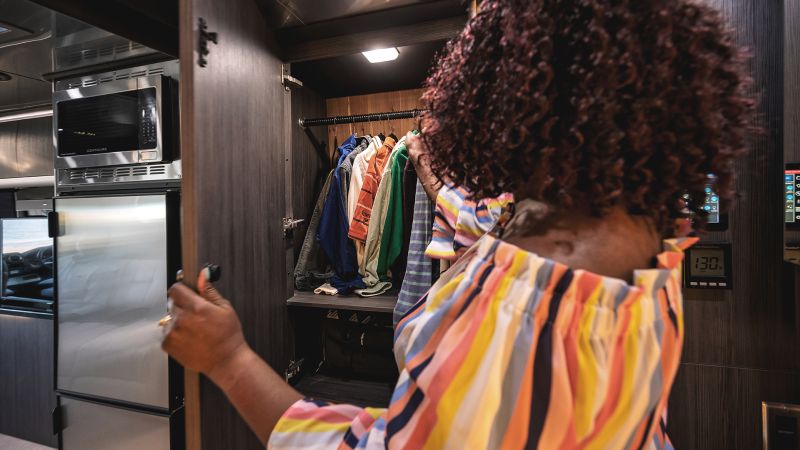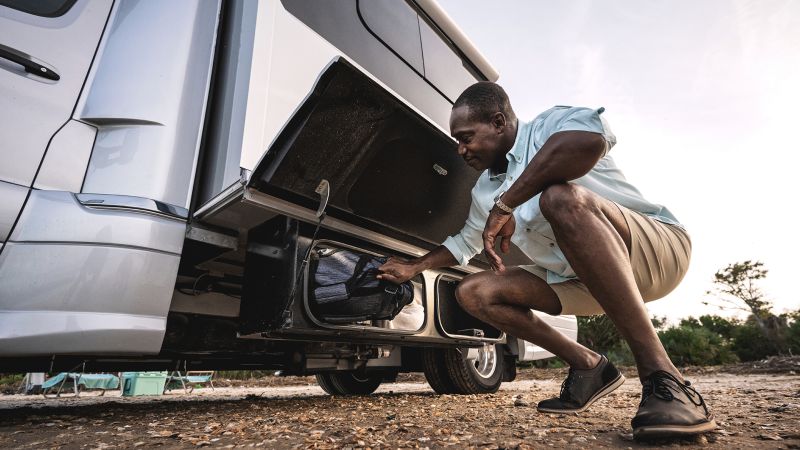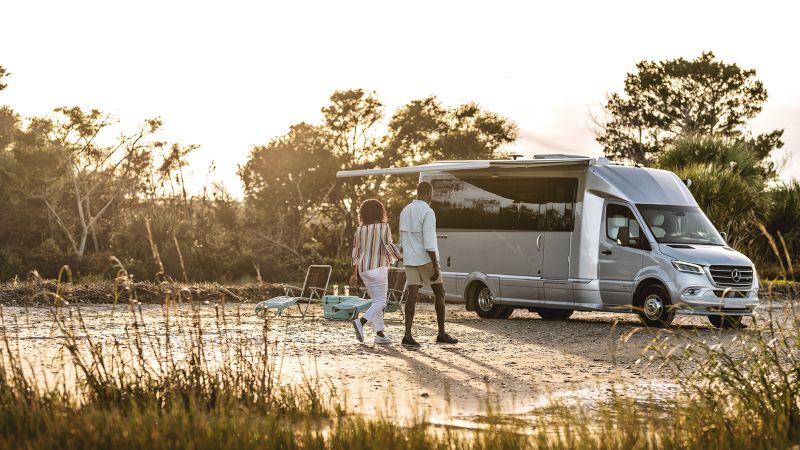 Via: Dwell