Airstream's latest Basecamp is a shiny aluminum trailer packed with modern features and amenities to cater those who dream to spend time outdoors without leaving comforts of a home. It is a lightweight travel trailer built for off-road traveling. A mid-sized SUV can tow it easily.
With Airstream Basecamp, you are free to explore any location in the world; be it the Tundra region or a scorching hot Desert! The interior space has convertible seating for up to five persons comfortably. The seating can also be turned into a comfortable bed for two individuals.
Airstream Basecamp's interior space is decked in dark gray with cool touches of red. The kitchen has everything you will need during travel such as a cooktop, oven, fridge and a foldable sink. There are a number of windows in the kitchen area, which will create a feeling that you are cooking outdoors. The bathroom has a unique shower head that can be passed-through outside the trailer.
There are two rooftop solar panels to generate energy for TV, lighting, heating and music with on-board Bose speaker. The travel trailer has modern amenities like AC, ventilation, water supply and a heating system for comfort in every season. A built-in visor adds more convenience by providing shade. If more people are camping together, there are two optional tents that can be attached to serve as additional sleeping area or storing gear.
Its tinted tempered glass windows not only provide great views of the surrounding landscape from inside and bring natural light but also blend with the aluminum body elegantly. Furthermore, there is bungee storage to keep all the gear organized as well as additional storage smartly incorporated all around the trailer.
Also Read: Airstream Basecamp Paired with Sno-Cat for Extreme Snowboarders
Airstream Basecamp is a luxury camping trailer, perfect to enjoy nature from the comfort of a home. It incorporates a number of fantastic features to maintain a luxury style and comfort during an adventure trip or a glamping tour.
This 16'3" travel trailer with a total weight of 2,500 lbs can be bought at an amazing price tag of $34,900.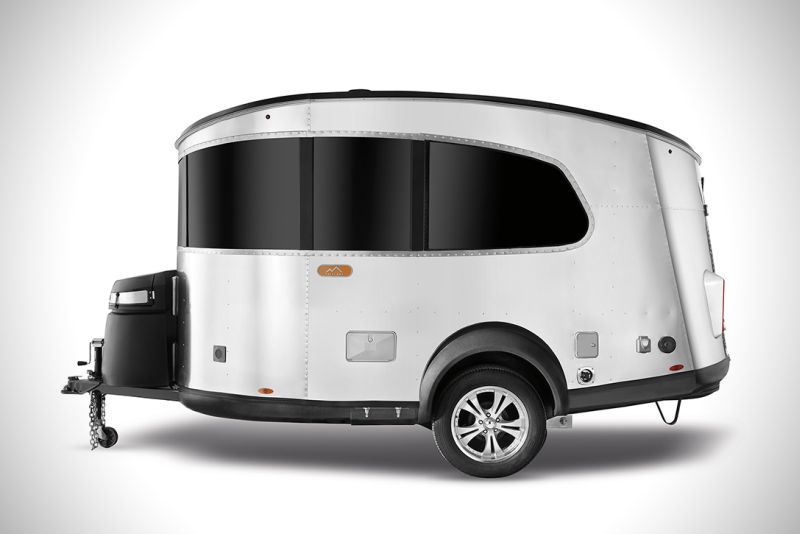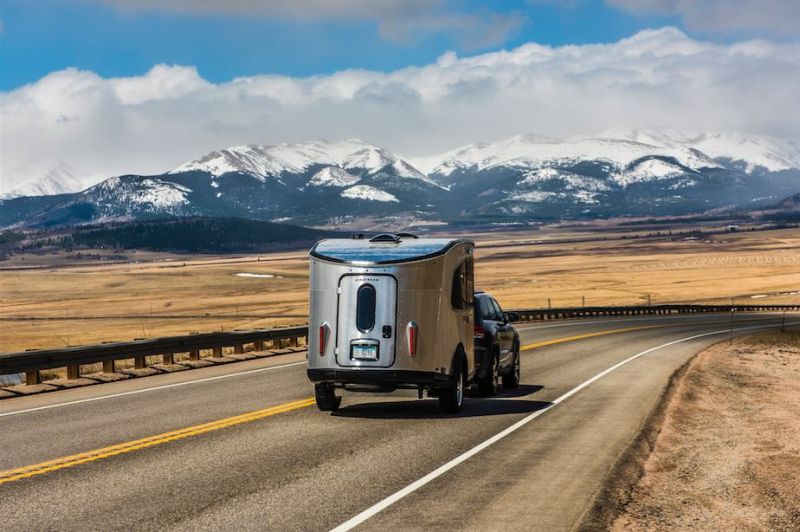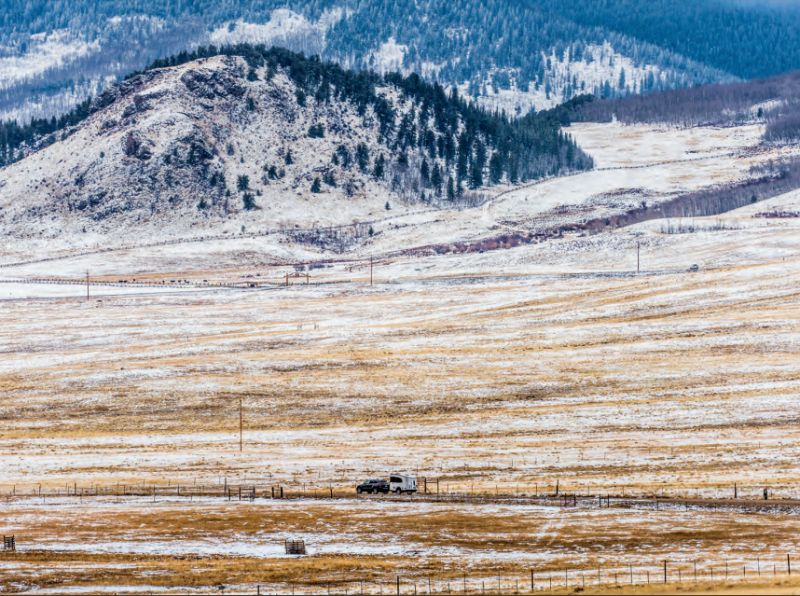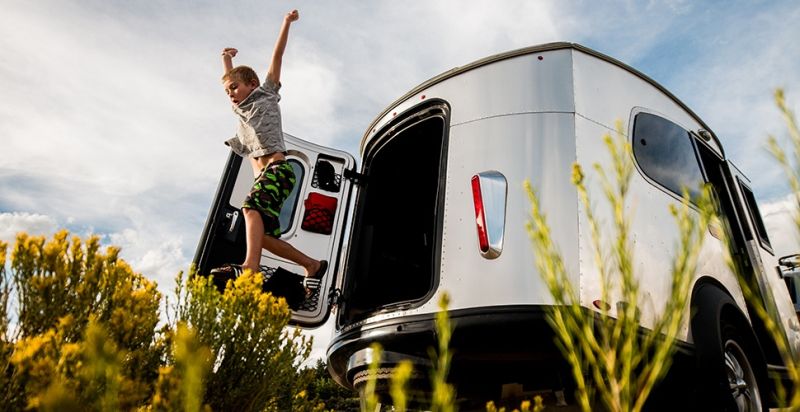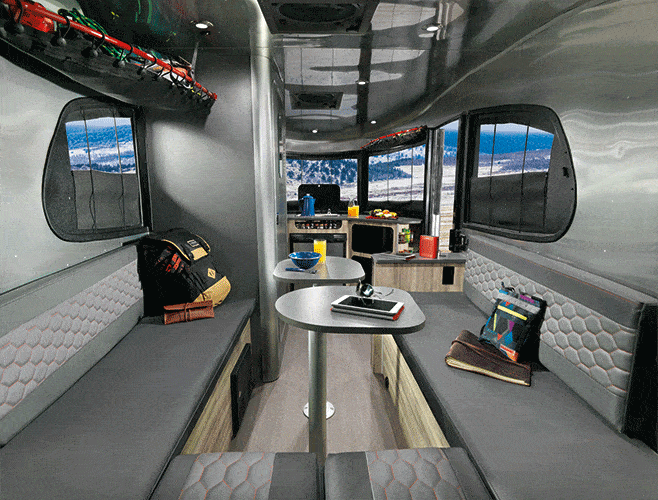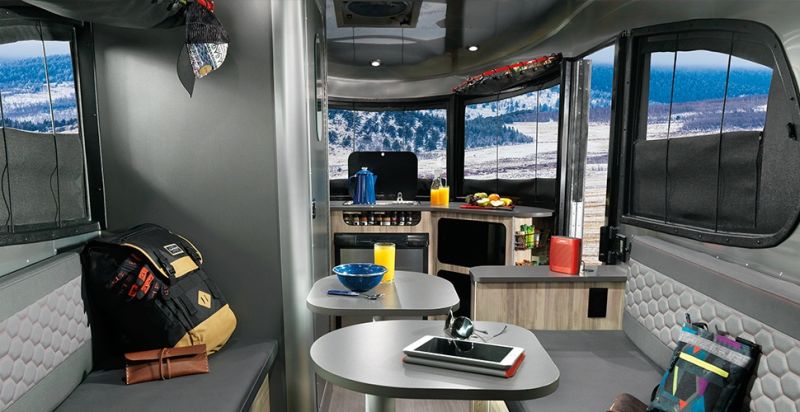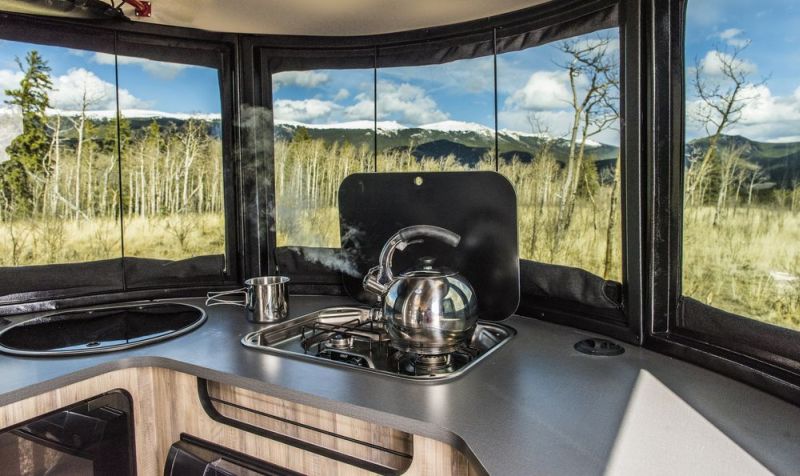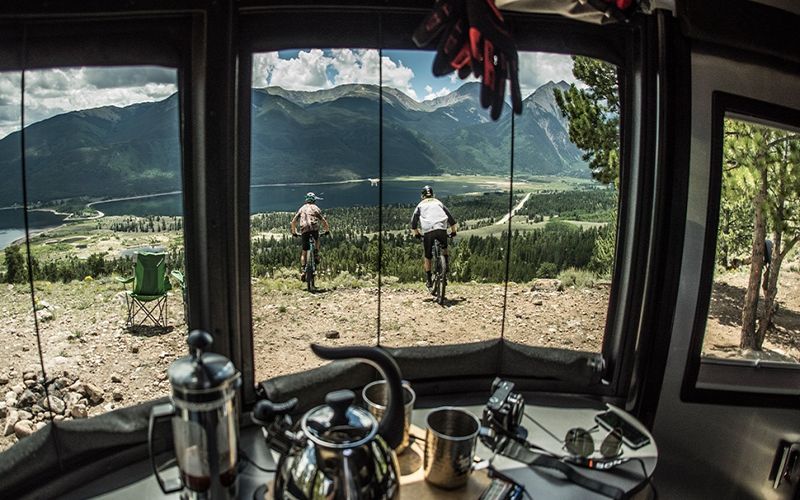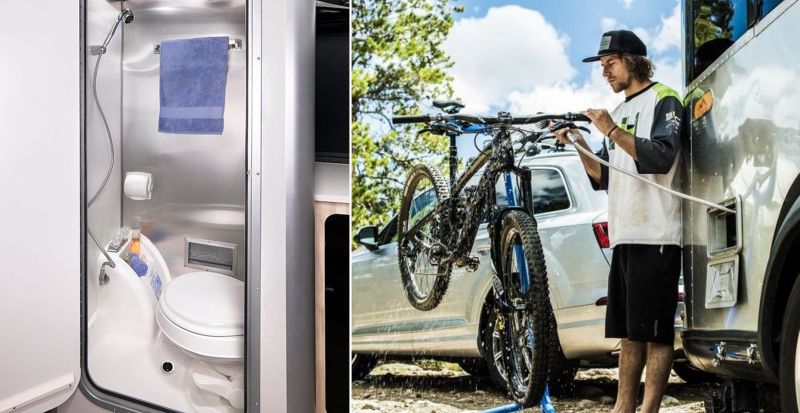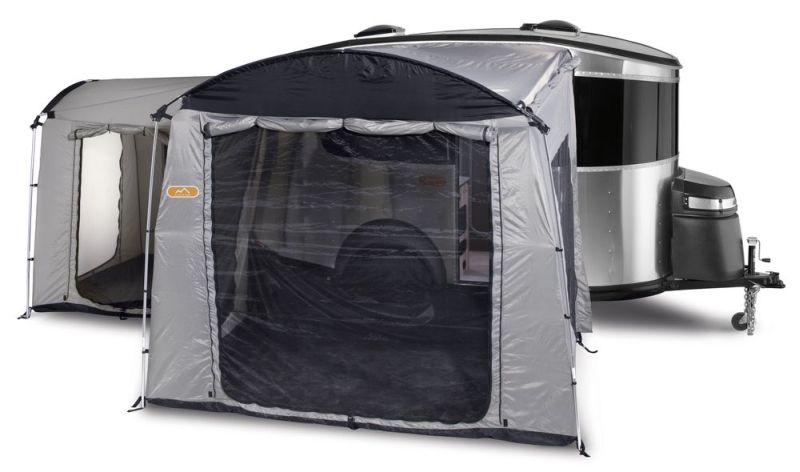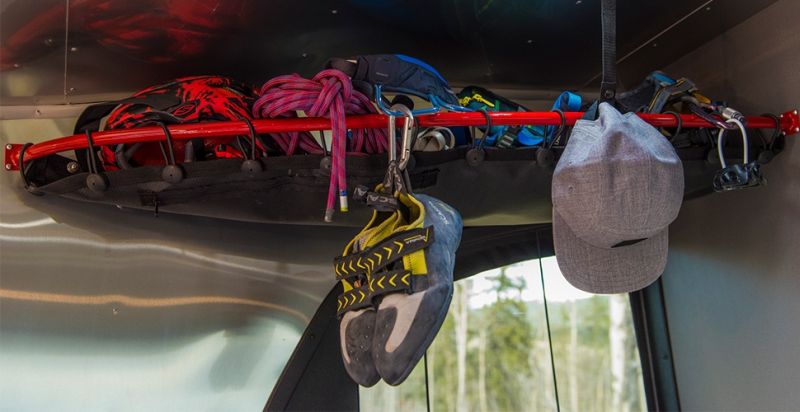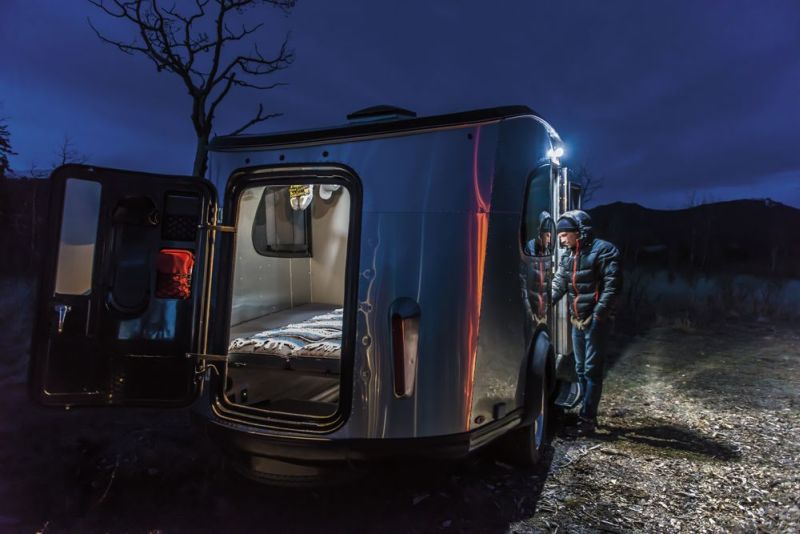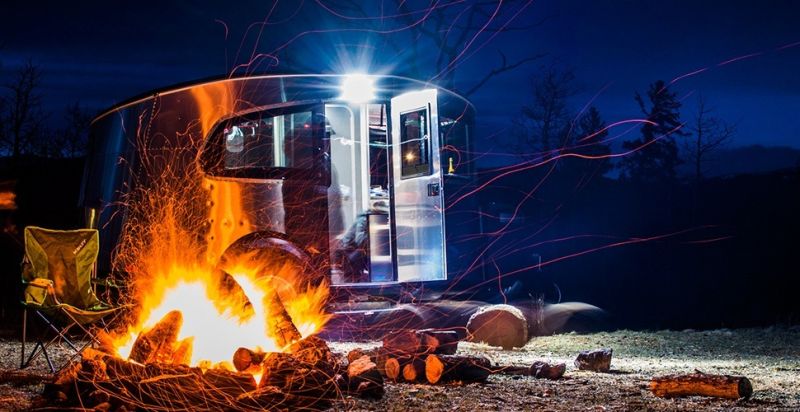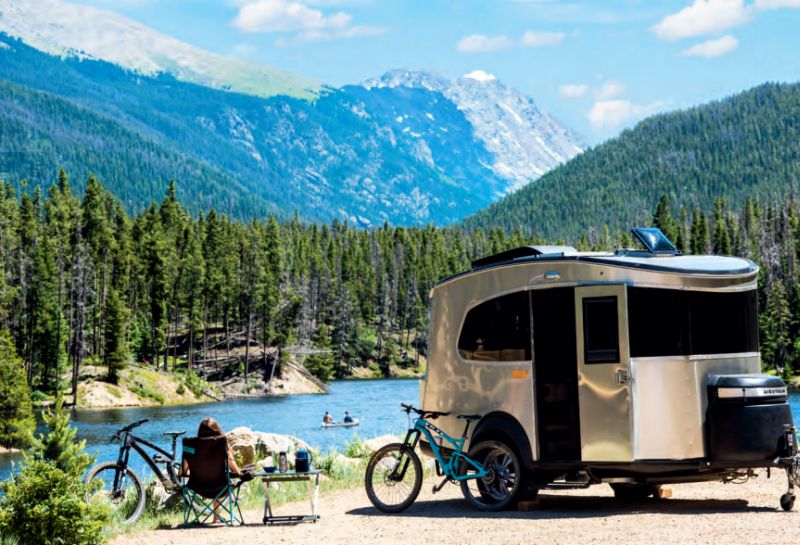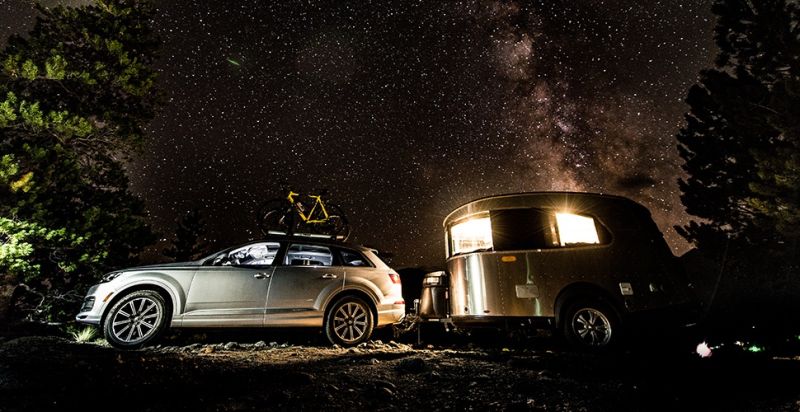 Via: Maxim