There are many smart wine dispensers available in the market but most of them are utterly expensive. If you were looking for affordable wine storage and dispensing device, the Italian company Albicchiere has a great offer for you. The company is currently crowd-funding Albi Home M smart wine preserver and dispenser on Kickstarter, which was first revealed at CES 2020. The campaign has been very successful, in fact, the Albi Home M was fully funded in just one hour.
Designed by renowned Italian designer and creative director Emanuele Pangrazi, it is a countertop wine preservation and dispensing appliance that extends the life of wine for up to six months, even if you have opened the bottle. The appliance is designed to work with smart wine bags that prevent wine from oxidation and preserve the wine, without losing the taste for a longer period.
There is an onboard LCD screen and buttons for manual control, although it can be controlled with the companion mobile app and through Google Assistant or Amazon Alexa. Built-in NFC technology recognizes the wine and helps set the right temperature automatically, however, you can set preferred temperature for different wine bottles, from 4°C – 20°C, using the mobile app.
You can either pour your own bottle of wine into an empty Smart Wine Bag or use the pre-filled Smart Wine Bags available at wineries or order them through the Albi's smartphone app. The app lets you browse new wines, place an order, get recommendations and schedule temperature settings from just about anywhere.
The wine bags in the Albi Home M can be switched without the need for any cleaning. Further, the Albi smart wine dispenser also has a parental control feature to lock the wine dispenser to prevent children from using it.
Weighing about 4 kg, the appliance is portable and can be moved around the home easily but remember it needs to be plugged in for temperature control. With Albicchiere Smart Wine Preserver and Dispenser, you will be able to get a wine glass at the right temperature. What else does an oenophile want!
We got in touch with Albicchiere and asked them a few important questions: 
How did the idea of Albicchiere wine dispenser come to your mind?
Massimo and Diego have worked together for more than 10 years and take care of ideation and new products. Massimo, during a weekend dinner with friends, found out that some excellent wines opened in the previous days have been ruined and, in reluctantly, dumped them in the sink. That same evening, he notes that the white wines have not been put in the fridge and there is no more time to cool them appropriately before his friends arrive.
Use the ice bucket, but when you need the wine, it is too cold and you can't perceive the aromas and flavors of the wine you choose. Talking to Diego, he tells him that it would be beautiful to have a solution at home to store the wine unchanged for a long time, maybe to be able to open wine to drink even just one glass, without the fear of having to be though after a few days.
Diego also faced the same problem and as a good engineer, he started looking for solutions on the market. Nobody satisfied it… and after a few days, the first concept of Albicchiere: the system to drink every single glass at the perfect temperature and without waste, was made.
Can smart wine bags be bought separately? If yes, how much will it cost?
In the initial purchase, you'll get 3 reusable Smart Wine Bags. Since we reached the #2 Stretch Goal on Kickstarter, you'll receive 10 additional Smart Wine Bags with your pledge. Then you can purchase more on the Kickstarter page separately. After the Kickstarter campaign, you can buy more pledges and Smart Wine Bags with our Indiegogo campaign. A pledge with  10 empty Smart Wine Bags costs $15.
Pouring wine into a reusable bag will introduce oxygen? What do you say?
Pouring wine into reusable Smart Wine Bags does introduce oxygen, however, the difference is in the quantity and the duration of the contact with wine. Pouring wine generates a small oxidation phase as in an opened bottle, but this minimum contact with oxygen may not be bad for some wines, which need it to be decanted and unleash all their qualities.
With a flexible packaging as that of Smart Wine Bags, wine only gets in contact with oxygen during the pouring process. For this reason, we say "perfect as the first opening". With their flexible packaging, Smart Wine Bags stabilize in a clear way the quality of that wine and it will be perfect up to 6 months from the first opening.
Once you pour the first glass from that bag, Albi squeezes the packaging creating no space for O. preserving the wine quality 8x longer than any other systems on the market.
How was the response at CES 2020?
Thanks to the Kickstarter campaign and all the audience and contacts reached during the CES 2020 and other events like Websummit, we funded our project 100-percent in less than one hour and 200% in less than 24 hours.
Ready for delivery in October 2020, Albi Home M raised $314,397 on Kickstarter. Now they are live with another successful fundraising campaign on Indiegogo.
Launched in 2017, the Plum wine preservation and dispenser is a similar appliance that claims to keep wine bottles perfect for up to 90 days.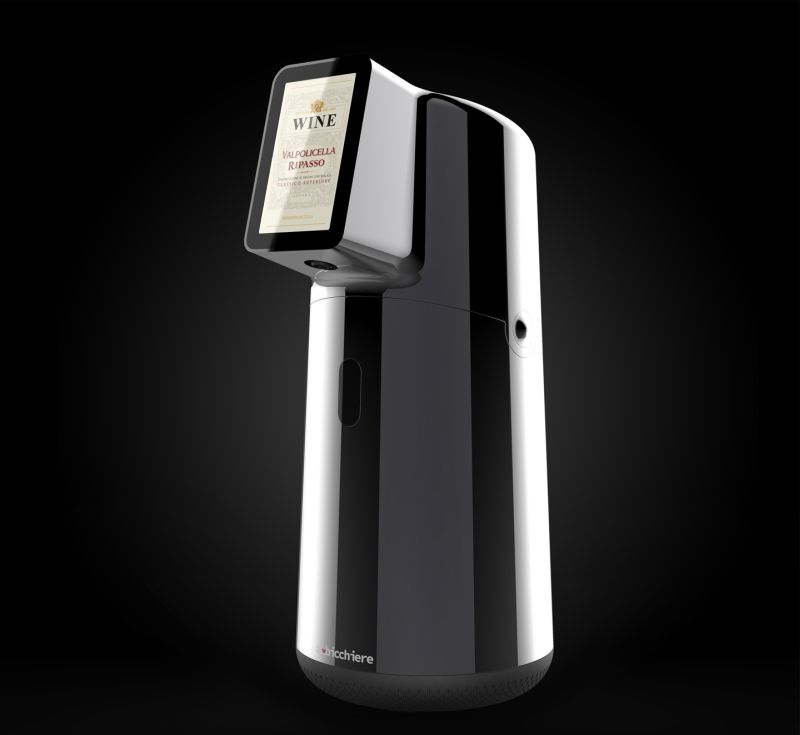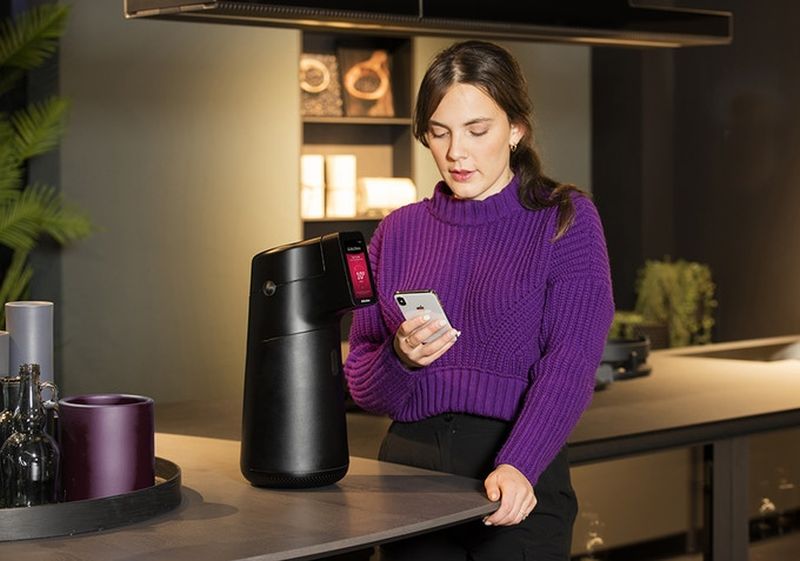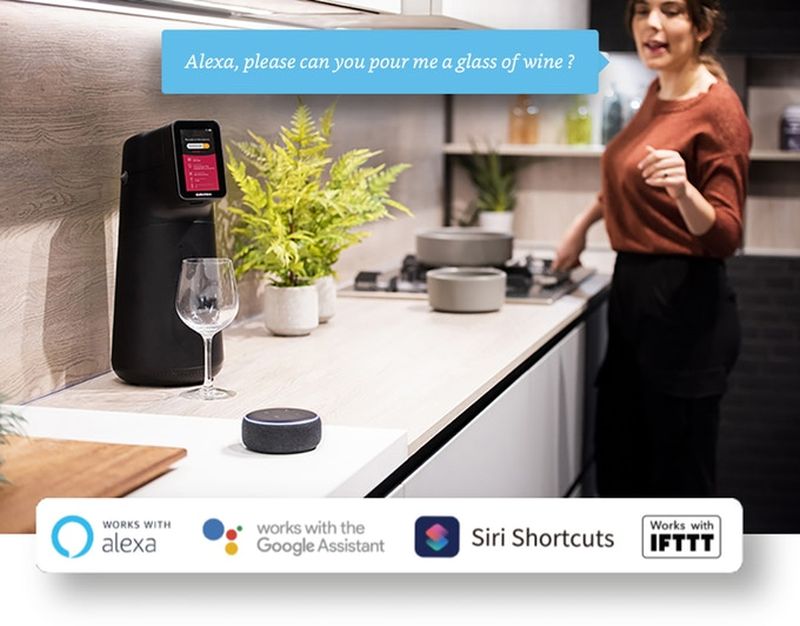 Special thanks to Ilaria Giunti of Albicchiere, for providing us with the requisite information!