Many people wish to work with their partners or spouses so they can spend more time in each other's company. While thrilling, being partners in work and life is not always roses and rainbows. That said, there have been many designer couples in the vivacious industry from Ray and Charles Eames to Lyndon Neri and Rosanna Hu and so many others who have achieved great things with their better halves, setting an example. We got in touch with one such couple, the founders of ruga.perissinotto: Alessandro Ruga and Carlotta Perissinotto.
Partners in life and work, Alessandro and Carlotta now run their company from a late-18th-century rural house and have established themselves in the furnishing industry through amazing designs. Ready to exhibit a gaggle of flexible furniture solutions, wallpapers, and an exquisite blanket at the Salone del Mobile 2023, Alessandro Ruga talks to us about the journey of ruga.perissinotto.
Also Read: Power-Couple Draga & Aurel Exploring Recycling and Resin in Furniture Design
Homecrux (HC): You and Carlotta are partners in work and life. How do you strike the perfect work-life balance?
Alessandro Ruga (AR): That's a tricky question. I have to admit that at the beginning we had arguments almost constantly. I guess it is normal when you share 100% of your time with your partner. We work together meaning that we share projects, but we also separate our activities based on our personal skills: I am a furniture designer and Carlotta takes care of communication for our clients. Well, everyone has their own activity with no interference unless it is required. Also, we understood that we had to set some rules to ease our everyday life: first of all, we try not to talk about our work when we are off the office, even if there's something urgent. We keep our small private space secure, at the end we first are a married couple and then a professional duo.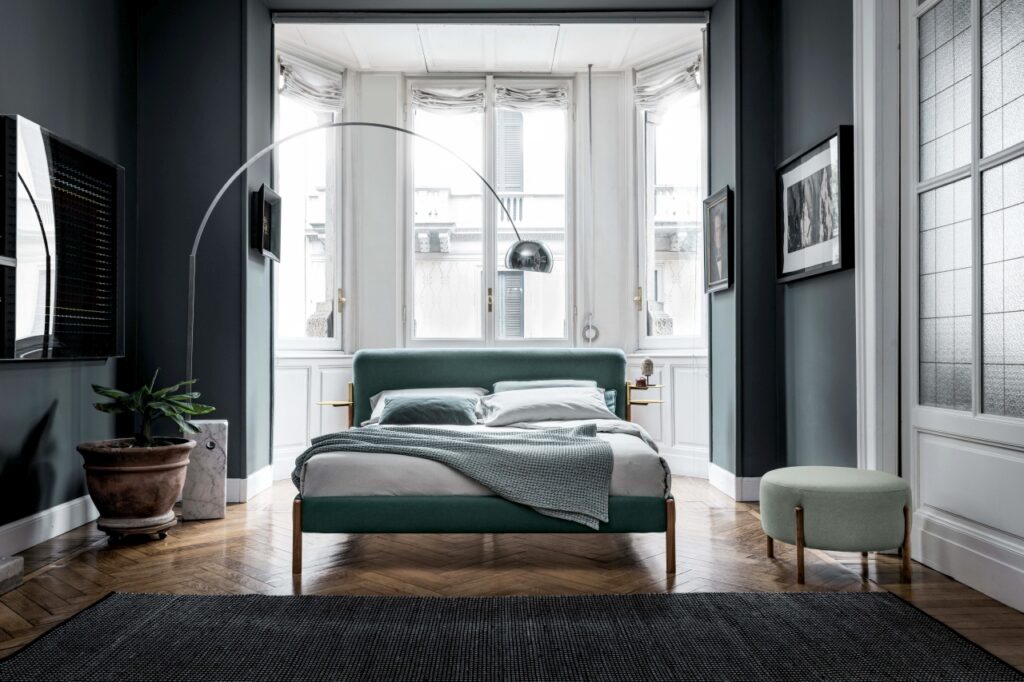 HC: What was the driving inspiration and vision when you established ruga.perissinotto?
AR: It all started roughly 10 years ago. By that time we were in London, living our unforgettable work/life experience, we actually met there as we were just colleagues. We worked for Poliform Furniture Company and started taking care together of big developments. We immediately understood that our different knowledge could add something special to the project and kind of complete each other's expertise.
This is why after a while we decided to go back home and start our activity as designers: we felt we could bring something new to the scene, we strongly wanted to show what we could do, and above all, we freely wanted to express ourselves, and our ideas.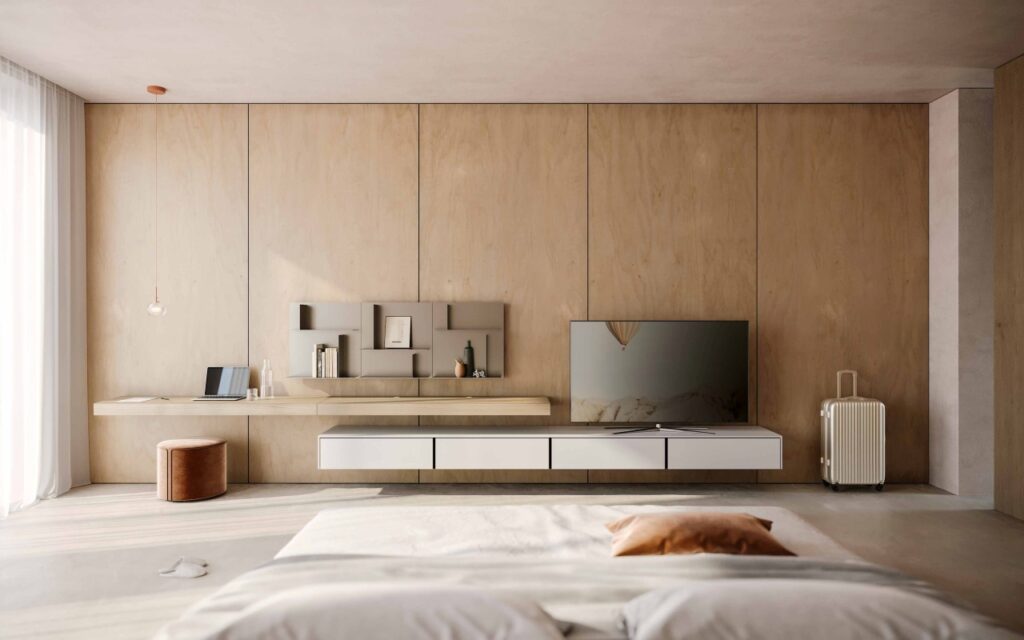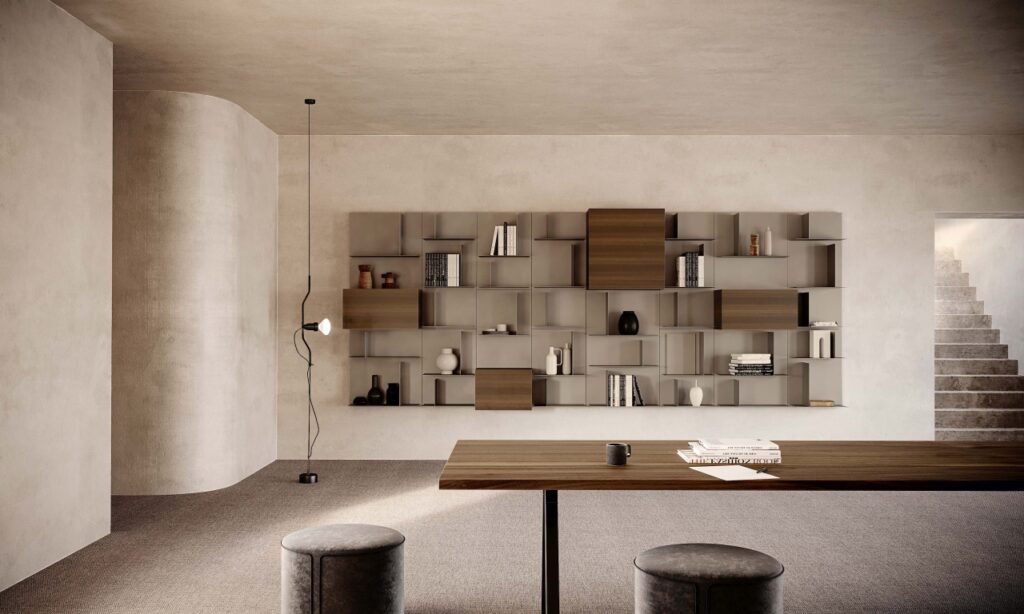 HC: Tell us how Carlotta's experience as an architect helps with the furniture design approach.
AR: Actually, it is very easy: she studied and had a great experience with large projects and now it is all reduced to a single piece of furniture. It is easier when you move from XXL to XS. Plus, she initially started her career in London as an interior designer so she perfectly knows how to connect space to furniture. This is a great skill that I was missing as a designer and I found this capability very useful and flexible in our projects.
HC: How does Italian heritage offer insights and inspirations in your work?
AR: Design is also culture and culture is made of values, knowledge, and behavior socially transmitted in a specific environment. This environment is the place where we grew up and where we currently live, which has always been a great source of inspiration because it represents who we are as people and then as designers. It is impossible to separate our culture from who we are as professionals.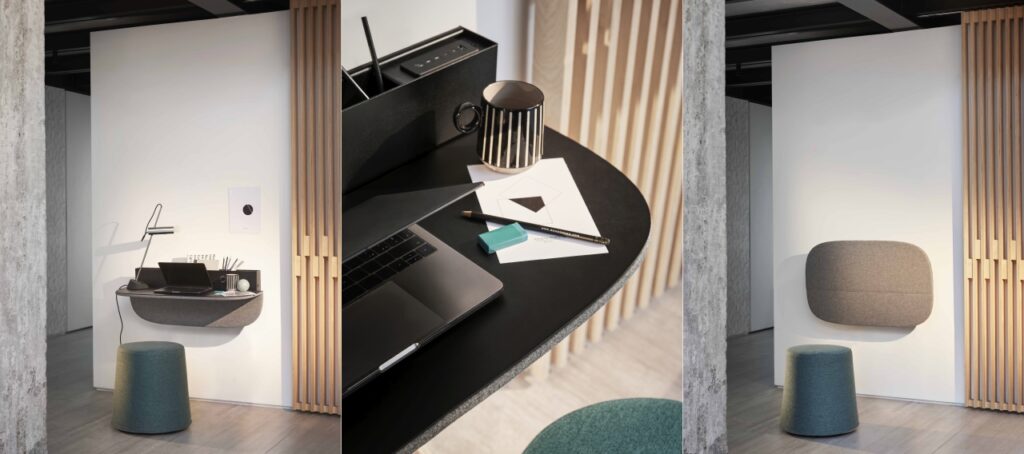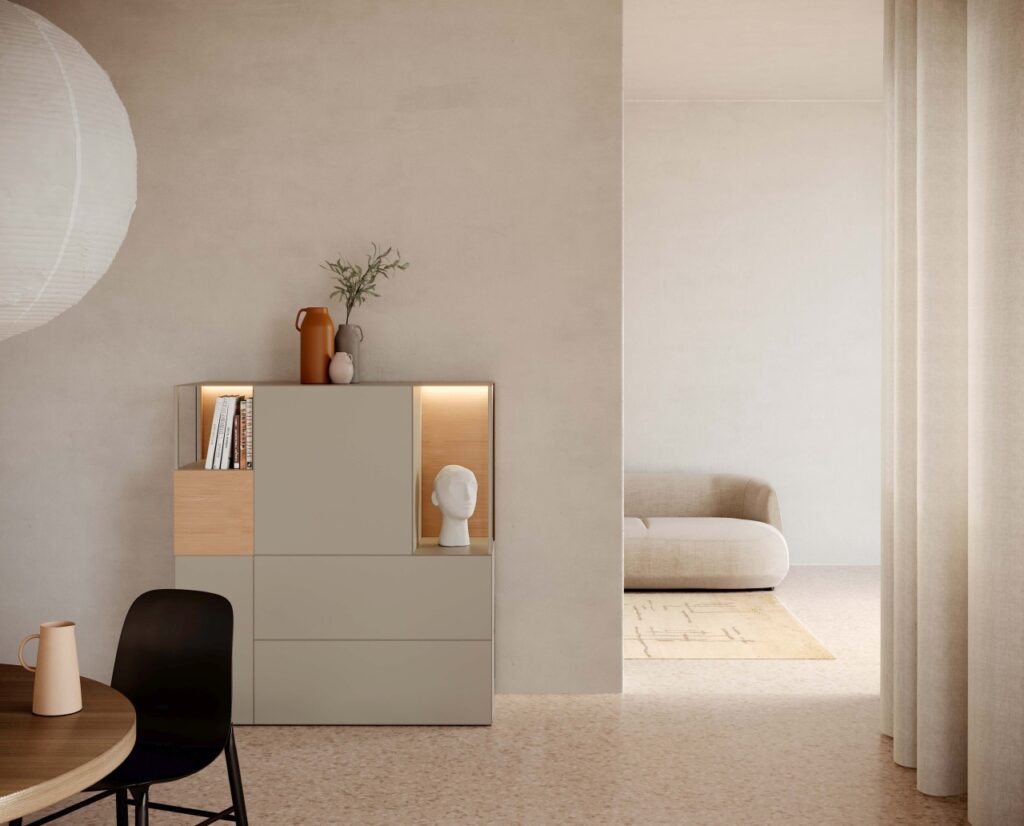 Also Read: Women Designers of New India Take Cultural Ethos to Milan Furniture Fair
HC: Every designer has favorite materials. What are yours? How do you decide which material will work best for a particular project?
AR: Let me put the sentence this way: every designer has a (temporarily) favorite material. We, designers, are curious and experimental by nature, I think that we continuously fall in love with different materials. As for us lately, we have had a crush on natural textiles, in particular, wool and it has to do with our news for Salone.
We do not decide which material works best for a particular project, sometimes the material does it.
HC: What's been the most fun collaboration or project so far? Do you only design products for furniture brands or customize projects for clients as well?
AR: Lately we have had the opportunity to work as interior designers for a Taiwanese friend. We took care of the design of two flats located in a stunning skyscraper designed by WOHA Architects in Taichung. We had a great time working together with our client/friend, we traveled a lot around Taiwan, visiting amazing places and trying good food together. Most part of the furniture has been designed bespoke for our friend.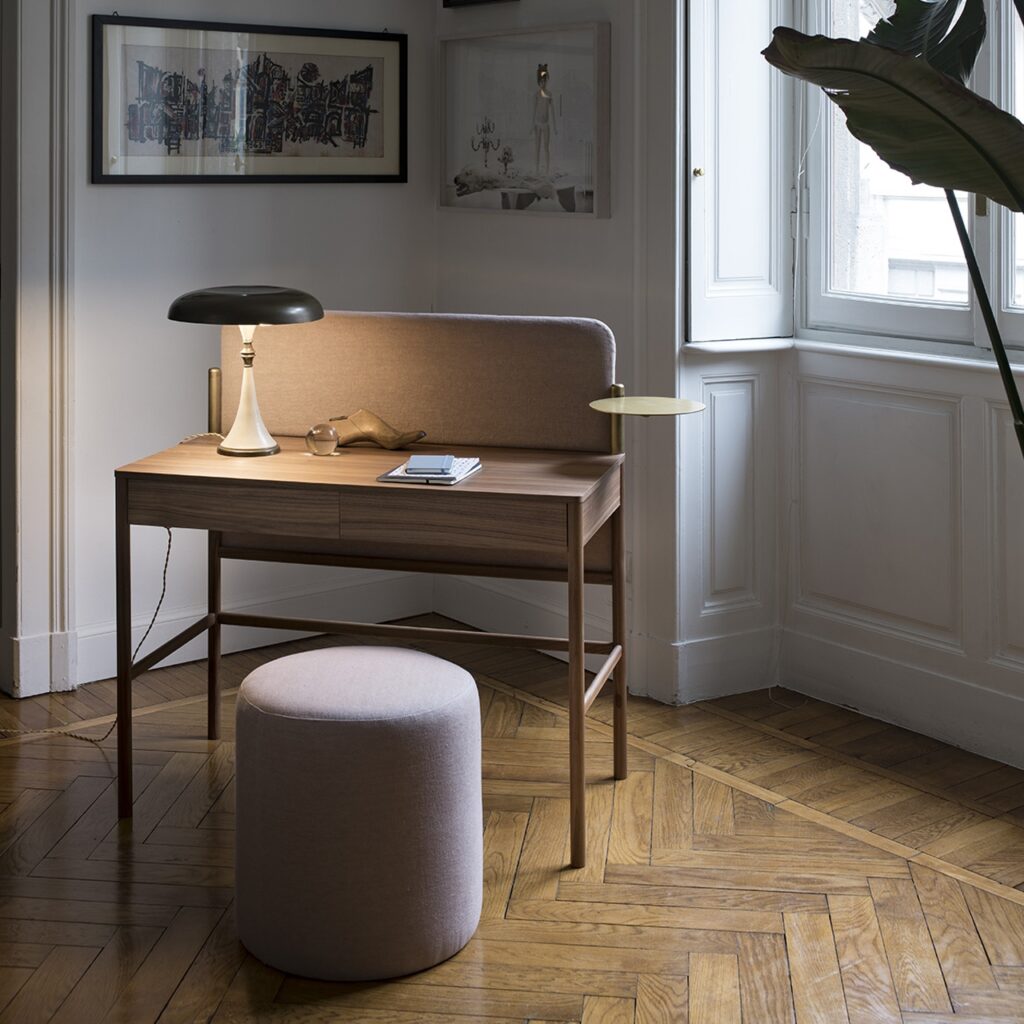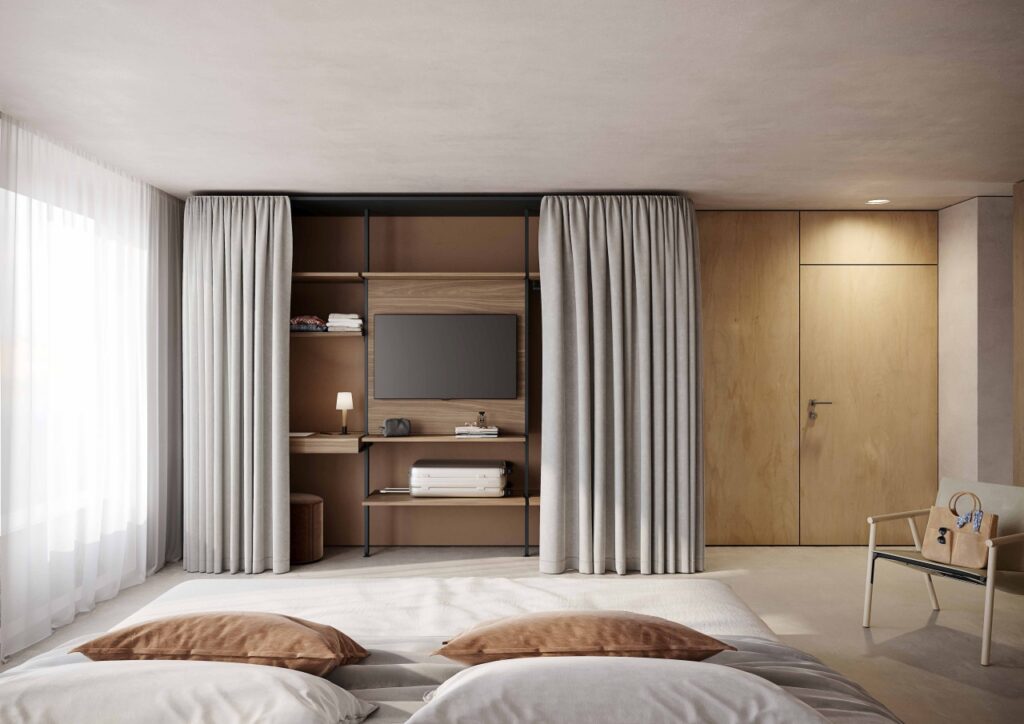 HC: We're inquisitive about your participation in Salone del Mobile 2023. Could you shed light on projects you'll be exhibiting at the event?
AR: We will be part of this amazing design collection among other selected designers with our project Tracce: a blanket made of 100 percent Italian local wool. For Kristalia / MDH, we designed a furniture system for the bedroom area, based on a new concept of wardrobes and a walk-in closet. We have been working with Kristalia / MDH for many years so there are other projects from our studio around the booth.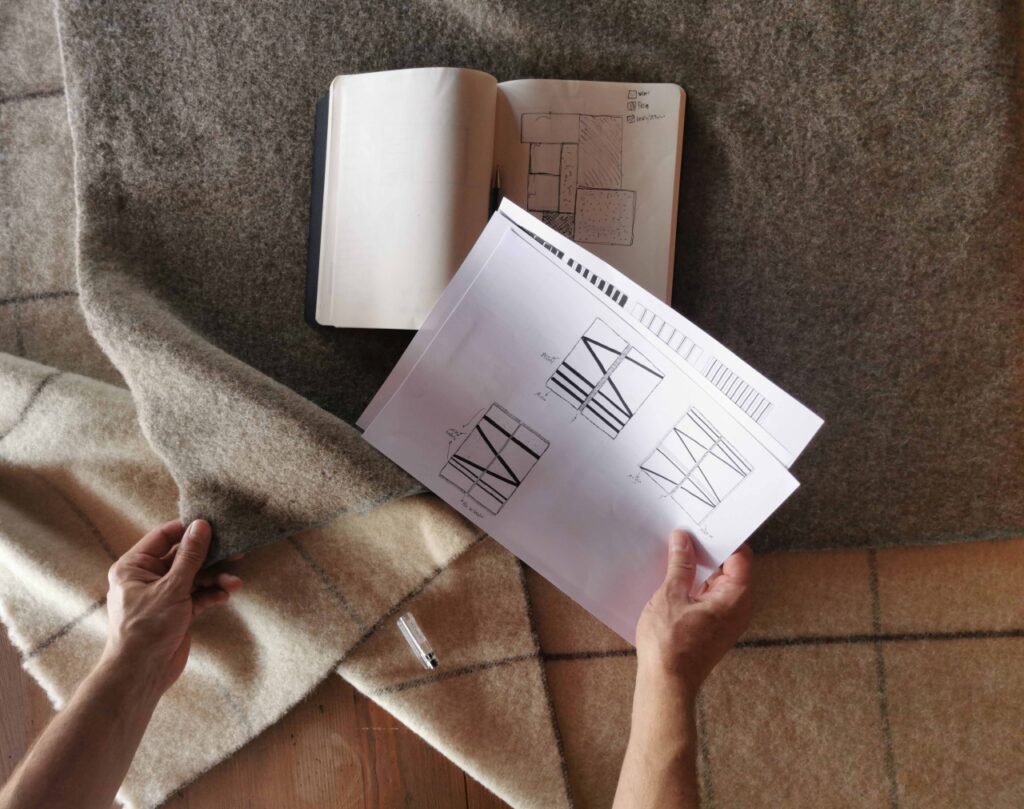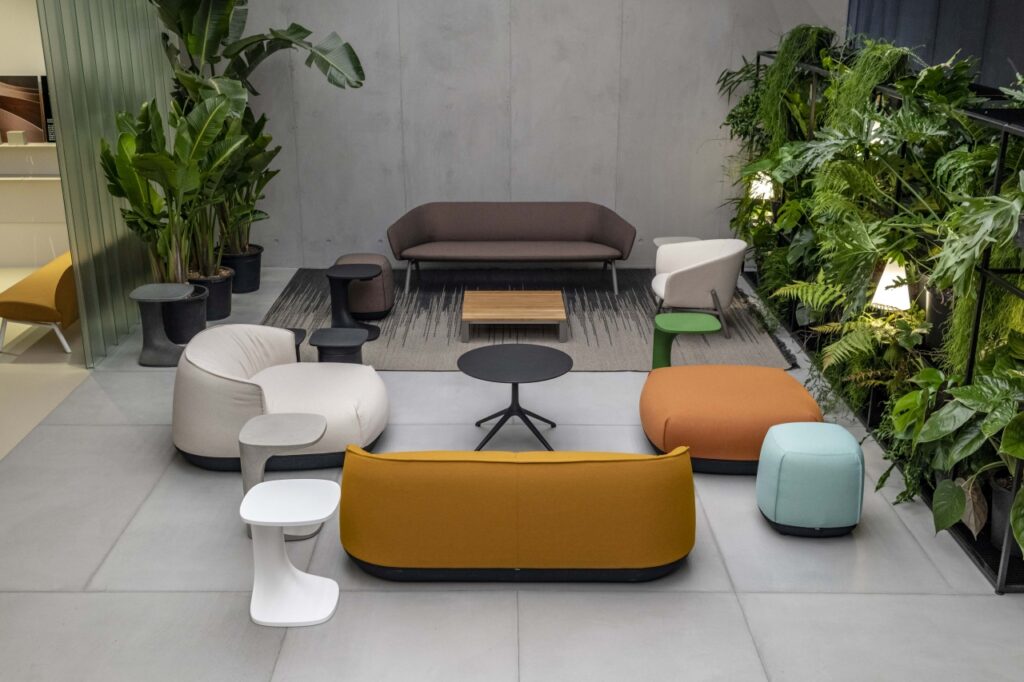 HC: Share your words of wisdom for young, budding furniture designers.
AR: Always follow your true passion and live your job emotionally. Without that, goals are unapproachable and difficulties are bigger than they look.