Some designers are conscious and resourceful, and one of them, Anton Brunberg is the mind behind this throne called the Pallet Thief. A sculptural chair per se, this as the name suggests, is made from recycled pallets.
Anton believes there is a large amount of pallet wood that goes waste and can be put to more creative use. It's a beautiful thought, some other people with the same bent of mind have been making pallet wood furniture for both the outdoors and the indoors. Where does the Pallet Thief fit is just for you to decide?
This chair, unlike a conventional one is a big contraption; it is Anton's way of celebrating the pure joy of making and craftsmanship without having to use up the planet's precious raw materials.
Also Read: 24 Ways to Get Creative with Reclaimed Wood
The designer has attached several pallets in a way that it creates a flattened seat, along with a huge back, to mimic the Iron Throne from the famous Game of Thrones series. This inviting piece of furniture combines recycling and craftsmanship with punk and shadowy sides of free trade.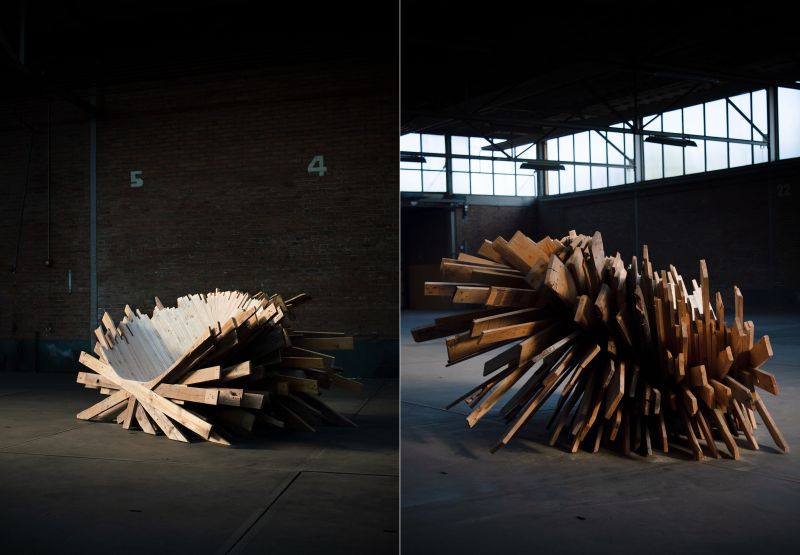 Via: Contemporist