Christmas is a holiday filled with traditions but that doesn't mean your holiday decorations have to be traditional. Now in addition to the classic glass ball ornaments, people are searching for new and quirky things they can include in home decor. If you are on the hunt, Seattle-based novelty dealer Archie McPhee has come up with something interesting for you.
The retailer makes some weird stuff and this set of three spooky Christmas tree ornaments is its newest quirk, perfect to bring some distinctive flair to your Christmas decorations. Each ornament is made from hand-blown glass and measures 3-1/2″ tall. They can be hung with the included string.
These unusual tree ornaments are themed after the heads of monsters – Frankenstein, werewolf, and vampire. They are perfect to make one-of-a-kind Christmas decor and using them in Halloween decoration is not a bad idea at all.
Also Read: 50+ Christmas Tree Ornaments You can DIY This Year
If you wish to buy these fancy monster head Christmas tree ornaments, they are available through Archie McPhee webshop at $25.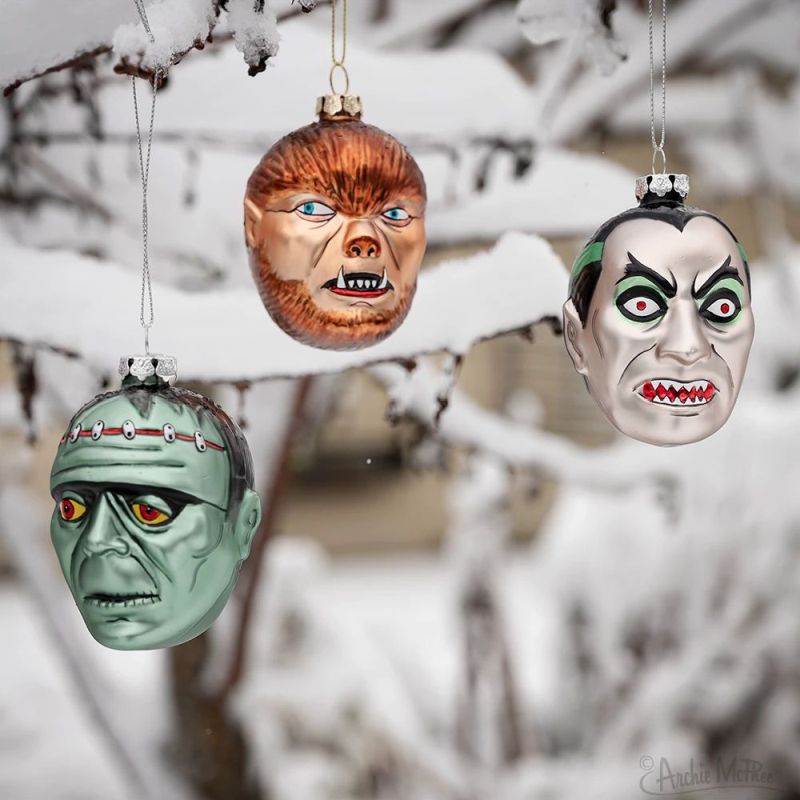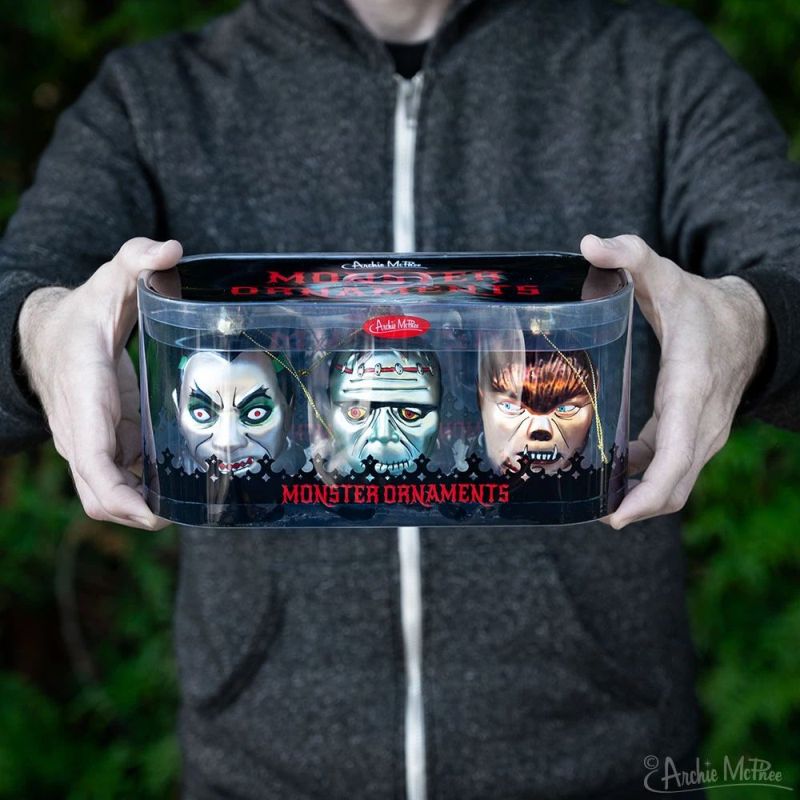 Via: LaughingSquid